Not only is actor and singer Priyanka Chopra drop-dead gorgeous with bona fide Bollywood cred and serious vocal pipes, but the Indian stunner is also as eloquent as can be. Does this chick even have a weakness?! We recently chatted with the former Miss World about her new song "I Can't Make You Love Me," a more high-energy cover of Bonnie Raitt's ballad. It's the first single off her debut album; plus, Beats by Dr. Dre has tapped the tune to launch its new campaign for the Beats Pill XL portable Bluetooth speaker. (Remember seeing the music player in Robin Thicke's "Blurred Lines," too?) Here, Priyanka dishes on what it's like to hang out with Dre, the one thing she can't stand about beauty queens, and which Indian beauty stereotypes she's hoping to squash once and for all.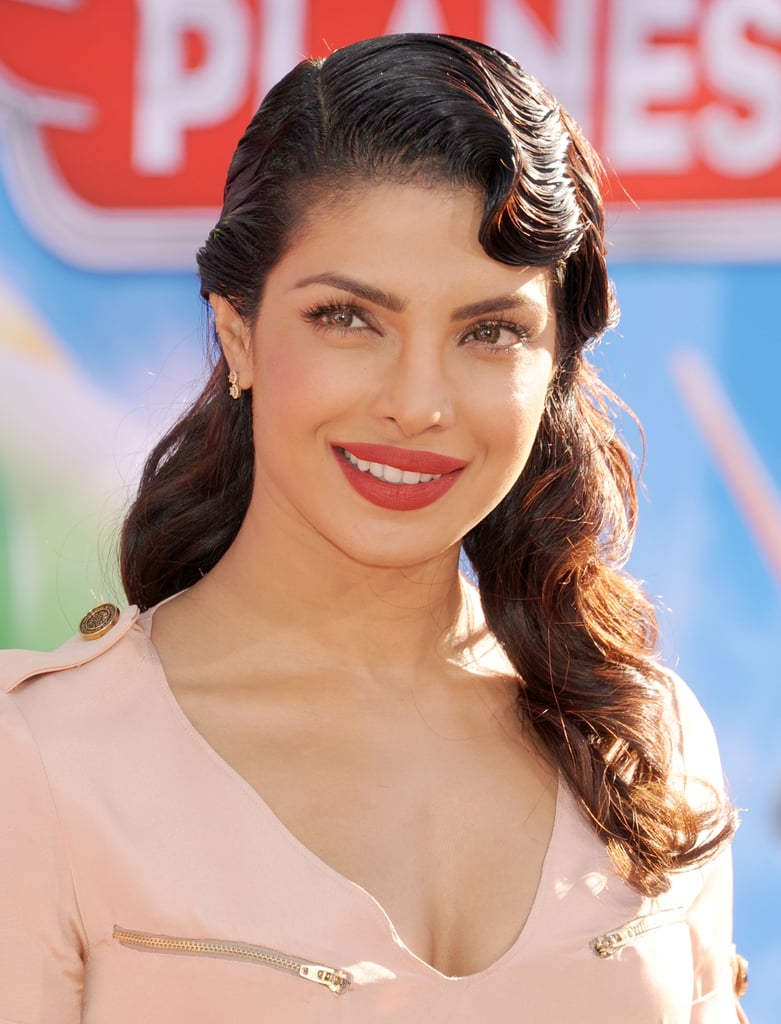 POPSUGAR: What was your experience like working with Dr. Dre?
Priyanka Chopra: I mean, Dre has always been one of my favorite musicians. Since I was a teenager, I've been the hugest fan. We went to see The Book of Mormon with his wife. He's just really cool, and I think he's the pioneer of hip-hop, honestly. It's great for my song to be featured with such an amazing brand.
PS: What did you guys think of The Book of Mormon?
PC: Oh, I don't know what Dre thought. I never had the courage to actually ask him! But I thought it was really cute. It packs a punch.
PS: Why did you decide to cover this song specifically?
PC: This is one of those songs that got me through a lot of tumultuous nights of teenage heartbreak. It was about a boy who I had a crush on, and he wasn't giving me any attention. I discovered it when I was 10 and have loved it since. You know those classic songs that stay with you for the rest of your life? Like "When Doves Cry," "No Diggity," and "I Can't Make You Love Me." Everyone has their personal favorite playlist. So when the idea came up to take a soulful ballad song and make it more upbeat, I was a little afraid, honestly, because it's such a classic. I didn't know what it would sound like. But when it was sent to us and I sang it, the soul of the song remained, while the madness, the passion, and the energy made it so much more powerful. I used this song as my first solo single, because it was one of the first songs that made me want to be a musician.
PS: What is your favorite song to sing in the shower?
PC: [Laughs] My favorite songs to sing in the shower are what I never ever sing in the microphone or in real life. One of them would be LL Cool J "Phenomenon." I become LL. Or "Crush On You" with Biggie and Lil' Kim. I mean, I love those songs! But I could never ever do a Biggie or Lil' Kim in real life, so I become that in the shower!
PS: You have seriously enviable hair. How do you get your signature voluminous waves?
PC: Oh my gosh, I abuse my hair so much! I had a lot of it to start with, but by the end of my life I'm going to be bald! I try to change shampoos every year. I stick to the same brand of shampoo for a year because I believe that your hair or your scalp gets used to the products. Also, this is a very Indian thing, but we do oil massages for the scalp. I think that trick is amazing for hair growth. It helps the circulation of the blood in your head, and it really makes your hair so much stronger. Even if you use it once every two weeks or whatever, it really is so good. I use a lot of coconut oil. It's one of the common oils in India that you use, but there's also almond or apricot, which are really great for your hair. If you mix a little bit of olive oil with coconut oil and use it as a head massage to get the circulation going, over a few months, you'll see your hair healthier and thicker.
PS: You also have such incredible lips. What lip balm do you use to keep your pout in tip-top shape?
PC: I love Burt's Bees. I love the colored ones. I'm a big lip balm person. Thank God for my genetic pink lips, because I don't wear lipstick. I don't like lipstick. I feel like my lips walk in three minutes before I do [when I have it on], so I like to just keep lip balm on them. I like Burt's Bees because it's not too thick, and it's really moisturizing. I also love the Eos Pomegranate Raspberry Lip Balm.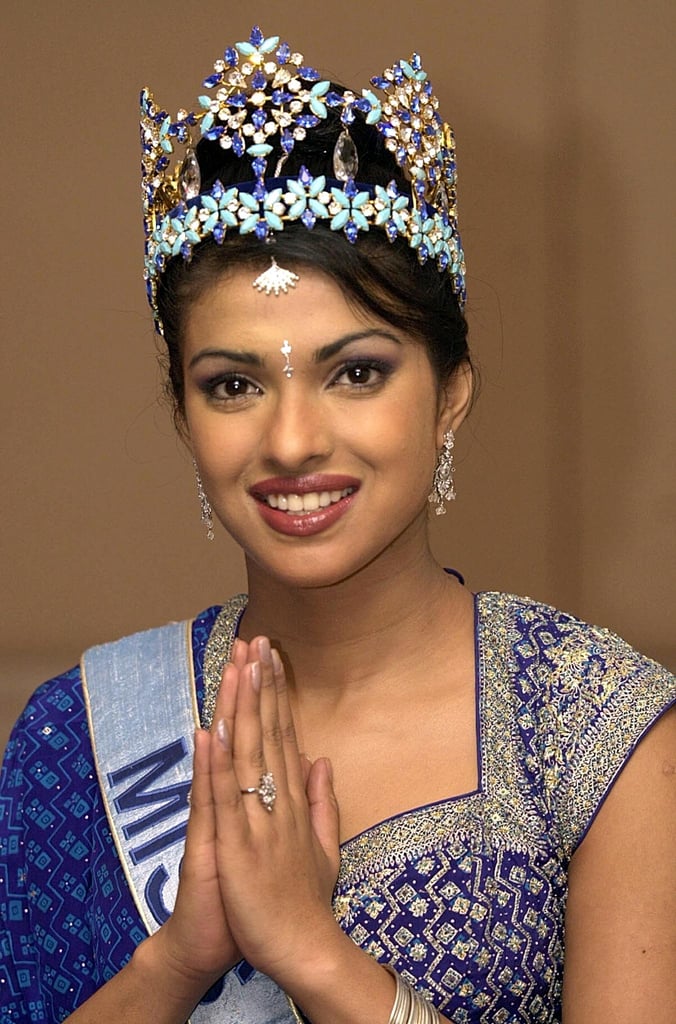 PS: You are a former Miss World. What's the best pageant beauty tip that you learned during your reign?
PC: During the pageant, it was very important to have your game face on all the time. Regardless, I was raised like that — to believe a woman is a lady [who should be] eloquent and well spoken. Also, during the pageants, a trick I learned is to stop observing and listening to what's happening around you and [instead] keep centered. Right before you go on, even if you take five seconds to just be with yourself, somehow the world and the universe comes together for you. And I do that before I go on stage, make a public appearance, or do anything that makes me nervous.
PS: What's the one thing that you think beauty queens should stop doing?
PC: The one thing that really bothers me about beauty queens is the women who don't really believe in the things that they say and don't understand the effect it will have. Girls shouldn't take the intelligence of the audience for granted. The audience can tell the difference between a woman who really wants to make a difference in the world and a woman who is just saying she wants world peace, because that's what she thinks you're supposed to say. There should be actions behind the words that you say.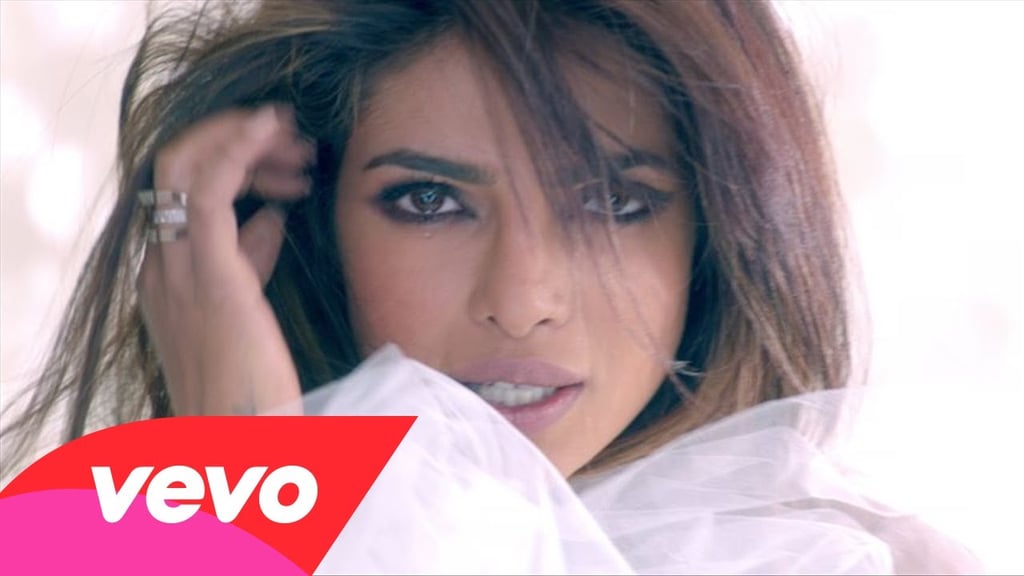 PS: What is the number one thing American women can learn from Bollywood beauty?
PC: I think the quintessential Bollywood woman has really changed. What the stereotype of who she should be like is not really who she is anymore. She's a woman of the world. She's a global citizen and yet at the same time with Indian values and traditions. I think the quintessential modern-day girl in India today is very aware of what's happening in the world and is extremely aware of Western culture and Eastern culture. I think the dynamics have really changed. If I were to give you a visual, you'd see this girl going out at night with her friends to a bar, having a good time, and going dancing. In the morning, she'd come back home and hang out with her family and do the prayers that we do. But the quintessential Indian heroine is a girl of today, and the girl of today in India is someone who has a life of freedom and liberation and yet at the same time is conservative enough to be respectful. So I think that is a big balance, which is something that everyone in the world should be like: be independent, be free, be liberated; but the same time, be respectful, be humble, and try to keep the family together.
PS: Speaking of stereotypes, what's the number one stereotype about Indian beauty that you think is the biggest misconception at this point?
PC: Well, I wouldn't say that it's just in America, but I'd tell the world that we don't always have henna on our hands and stickers on our forehead. We love bindis and henna, by the way, at weddings especially! Whenever I wear an Indian outfit I love wearing bindis. I think they look beautiful. Or maybe sometimes even with my Western outfits, I think it looks cool. Most elder ladies in our families wear bindis as a sign of being married. But for the young girls, it's mostly just because it looks cool. And with henna, it's something to do when you're celebrating togetherness, like maybe a wedding [1] or maybe a festival. It's something we wear at that point. Eating turkey at Thanksgiving is like wearing henna at a wedding. Sometimes we have henna parties when everyone has a little bit of time off, and we just want to wear it. But it is an individual thing, and it can be just as much worn as a fashion statement because we think it's pretty. It can be as casual as that, too.