Now that we're in the final weeks of Summer, your list of beauty woes is likely fairly lengthy. Your hair is sticking to your neck [1], your makeup is melting off, and your face is shinier than your manicure [2]. And if you naturally have oily skin, we really feel for you. Warm weather exacerbates that sticky situation: heat makes your skin's oil flow faster, and when you try to strip away that oil, your skin overcompensates and pumps out more. Ack! We're here to help stop the greasy madness by rounding up the best products to keep your face looking fresh and dewy (not sweaty) all day.
Murad Oil-Control Mattifier SPF 15 l PA++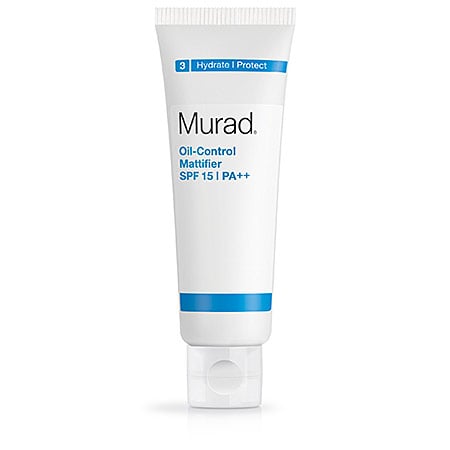 Oil control starts with good skin care. Never skip your moisturizer! While you may think that less is more is the answer, your skin actually overcompensates and produces more moisture (who knew?). This moisturizer from Murad [3] ($40) fights clogged pores, regulates oil production, and mattifies shiny skin until you're left with a smooth finish.
Urban Decay De-Slick Oil-Control Makeup Setting Spray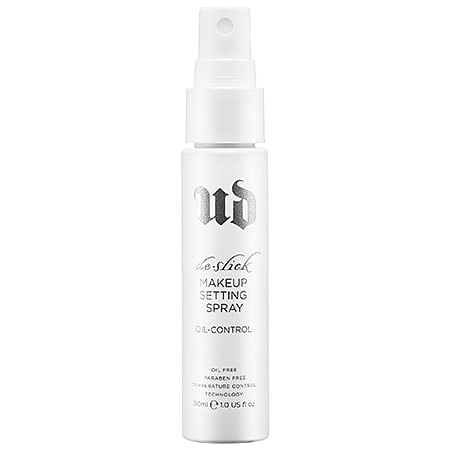 Kind of like hair spray for your face, Urban Decay's setting mist [4] ($14) prevents fading, sliding, or smudging. Just spritz it on before applying a foundation, and afterward, your entire makeup look won't budge, from early evening cocktails through the afterparty.
CoverGirl Oil Control Clean Pressed Powder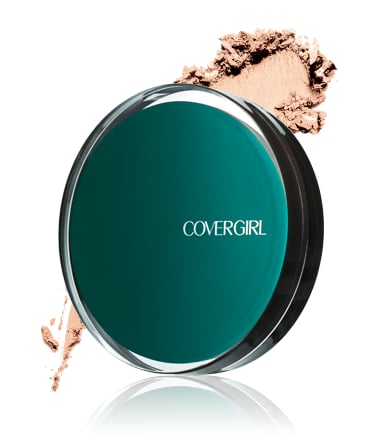 There's a reason that women have kept compacts in their purses for decades — powdering your nose is a supereasy way to downplay shininess, anyplace, anytime. CoverGirl's pressed powder [5] ($7) is oil and fragrance free to help sensitive-skinned beauties stay matte on the fly.
Mally Evercolor Poreless Face Defender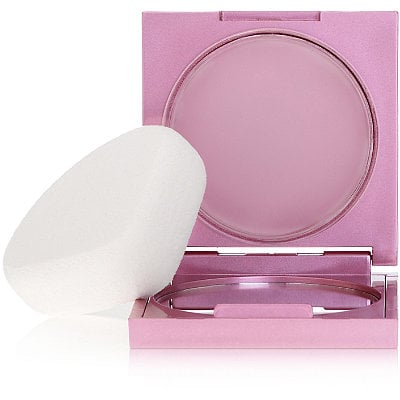 This silky balm [6] ($40) goes on over your finished makeup to set everything in place, minimize the appearance of pores, and even out lines. But we really love it because it prevents oil from ruining a flawless foundation application. If you're exceptionally shiny, feel free to swipe it on throughout the day — the smooth sponge won't smear or smudge your pretty face at all.
e.l.f. Essential Shine Eraser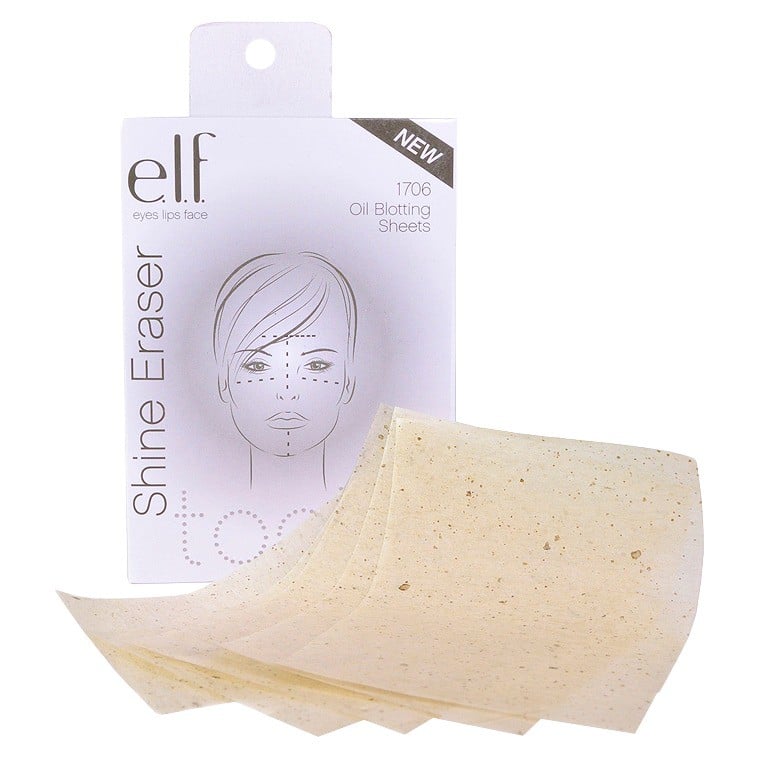 We're sure you're already a fan of blotting papers, but the price on this pack of 50 from e.l.f. [7] ($1!) is what makes them a standout. They also contain green tea extract to help soothe skin and treat imperfections.
Benefit the POREfessional Agent Zero Shine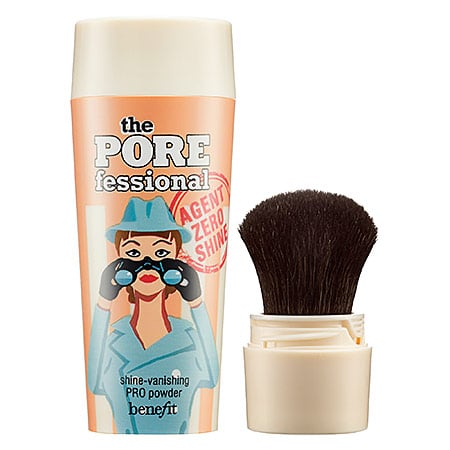 If you're in dire need of a midday touch-up, Benefit's mattifying loose powder [8] ($30) features innovative packaging that allows you to remove the brush, pour a little powder into the cap, and apply as much as you need to be shine free. Dust away, ladies!
Tarte Smooth Operator Finishing Powder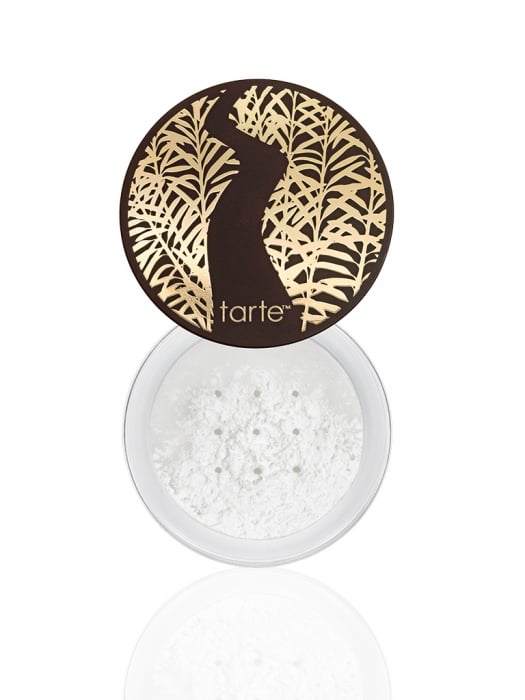 Tarte's setting powder [9] ($33) is designed to go over makeup, but you can even use it on bare skin to perfect your #nomakeup selfie [10]. The Amazonian clay instantly soaks up oil, and it offers the long-term benefit of improving the appearance of pores.