Backstage at New York Fashion Week, you'll find some of the top manicurists, makeup artists, models, and hairstylists from all over the world. And as you might imagine, it's the perfect place to uncover a wealth of beauty knowledge. Throughout all of our Spring 2014 backstage coverage [1], we learned everything from using a round brush correctly to picking the perfect red nail polish. Click through to learn the best tips and tricks from the pros themselves — and get excited, because NYFW returns next week!
— Additional reporting by Maria Del Russo and Kaitlyn Dreyling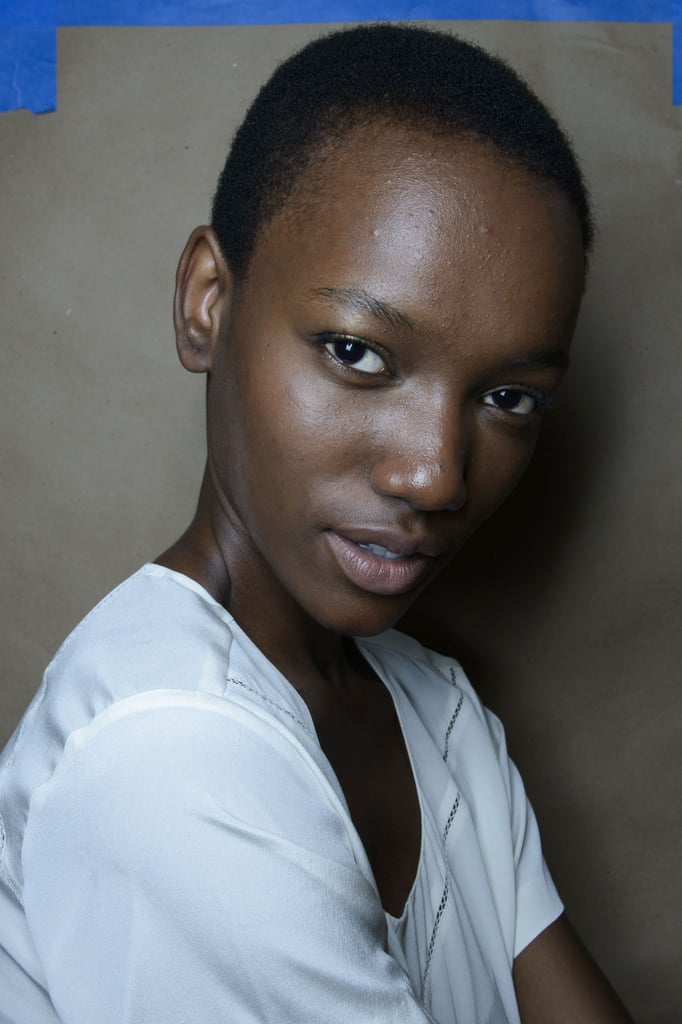 "I moisturize [between shows] with Evian Spray [2] ($10), and I use a Clinique moisturizer. When you're running around, it's so hot and you get inside and it's so cold, your skin is not used to the changes."
— Model Herieth Paul (pictured) at Derek Lam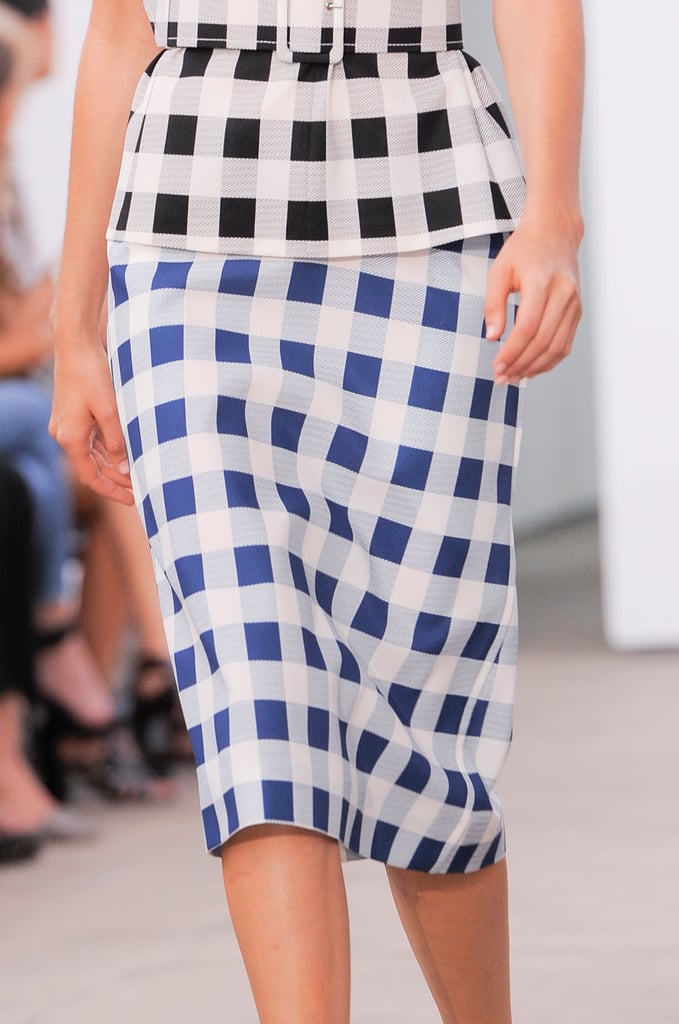 "When you layer [polishes], don't choose chalky colors. Do the bottom one a semiopaque with a little bit more color — but not chalky — and the top one can be a pure sheer to neutralize the darker tone underneath."
— Manicurist Jin Soon Choi at Derek Lam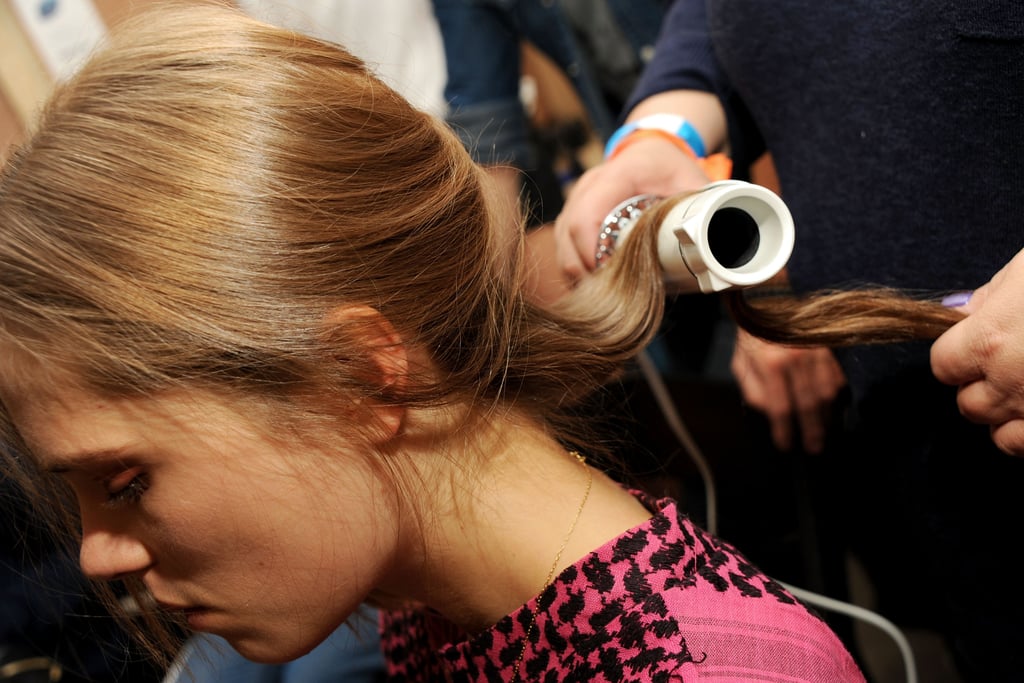 "Blow dryer, flat iron, and waving iron: those are the three essentials for women if they know how to style their hair. A large-barrel waving iron is not going to make your hair look like you took a curling iron to it."
— Hairstylist Orlando Pita at Derek Lam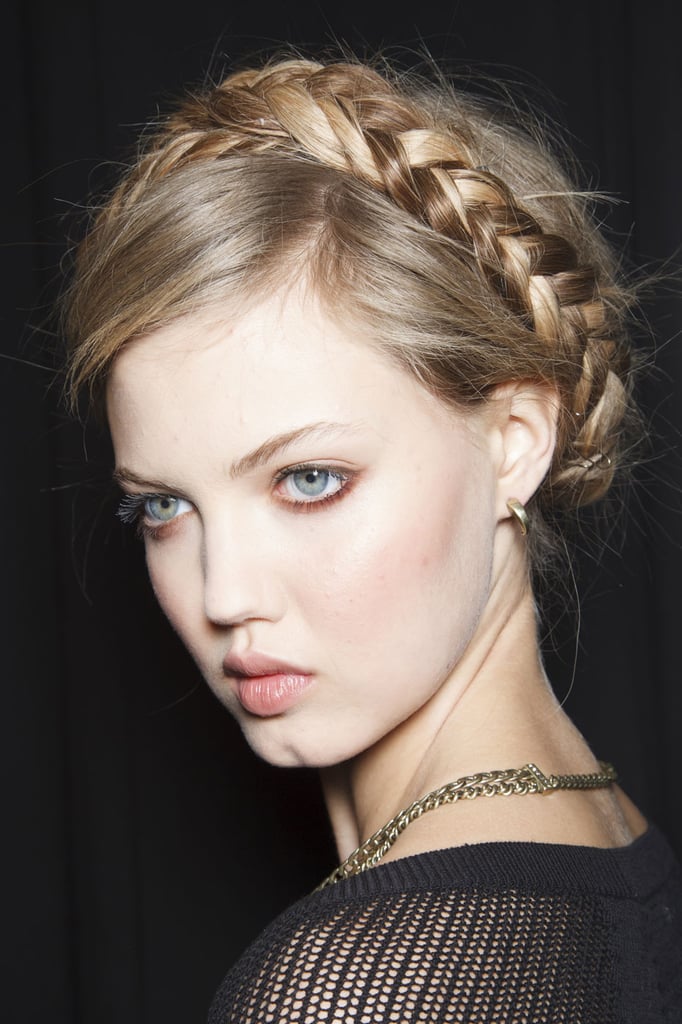 "The trick to parting your hair for milkmaid braids is to keep the part messy. I use the end of my comb to make a zigzag all the way to the back of the head."
— Hairstylist Jeanie Syfu at Rebecca Minkoff (as modeled by Lindsey Wixson, pictured)
"To find your perfect nude, you need to remember that everyone's nail beds are different. Some are white, some are pink, and so on. So the best way to find your perfect nude is just to try it on!"
— Manicurist Jin Soon Choi at Michael Kors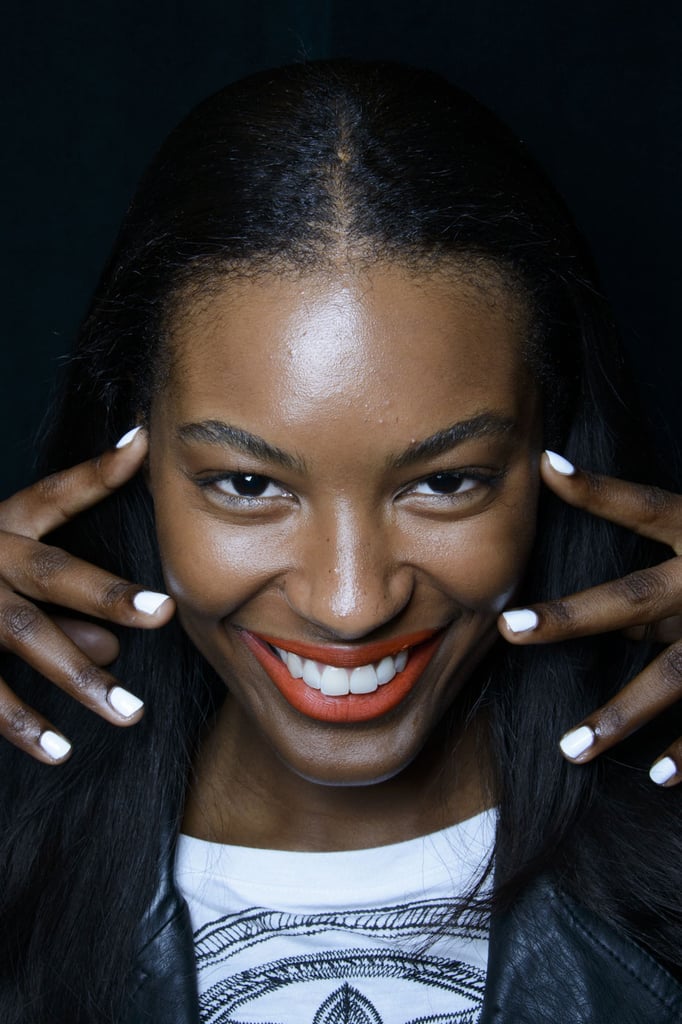 "The trick to white polish is to use a ridge-filling base coat before you apply polish. And make sure you get an even coat all the way across the nail to avoid streaking."
— Manicurist Michelle Saunders at Nanette Lepore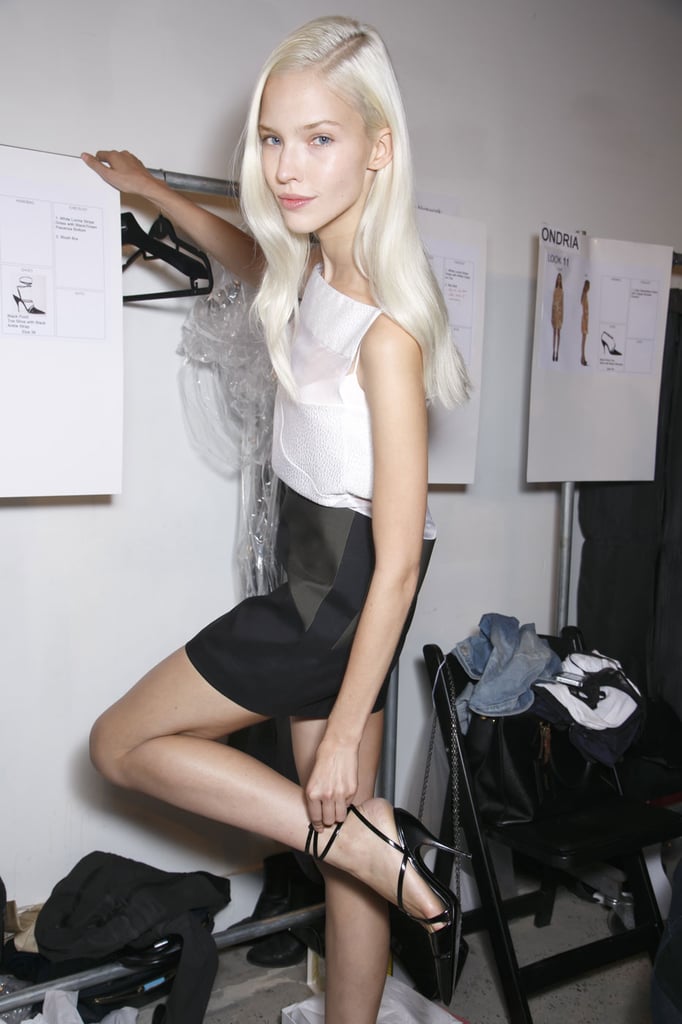 "A good blowout trick for girls at home is to put a ponytail in and blow-dry the ends of the ponytail; you get rid of all the frizzy ends but you don't make it like a bouffant. It makes it look less done."
— Hairstylist Paul Hanlon at Narciso Rodriguez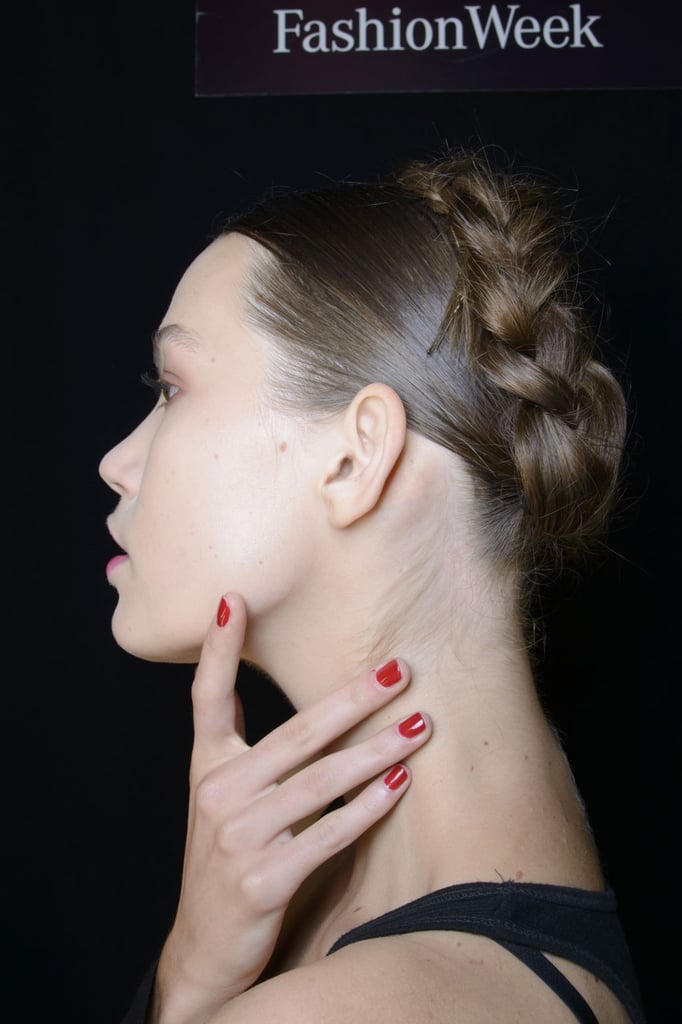 "Here's how I recommend choosing red nail polish for yourself. Use a red that is already in your wardrobe. Go to your closet. If you notice you have a lot of orange reds, then guess which color is going to look good on your nails? If you have a lot of deep burgundy reds, then that is the color for your skin. Use your wardrobe to choose the red for you."
— Manicurist Michelle Saunders at Naeem Khan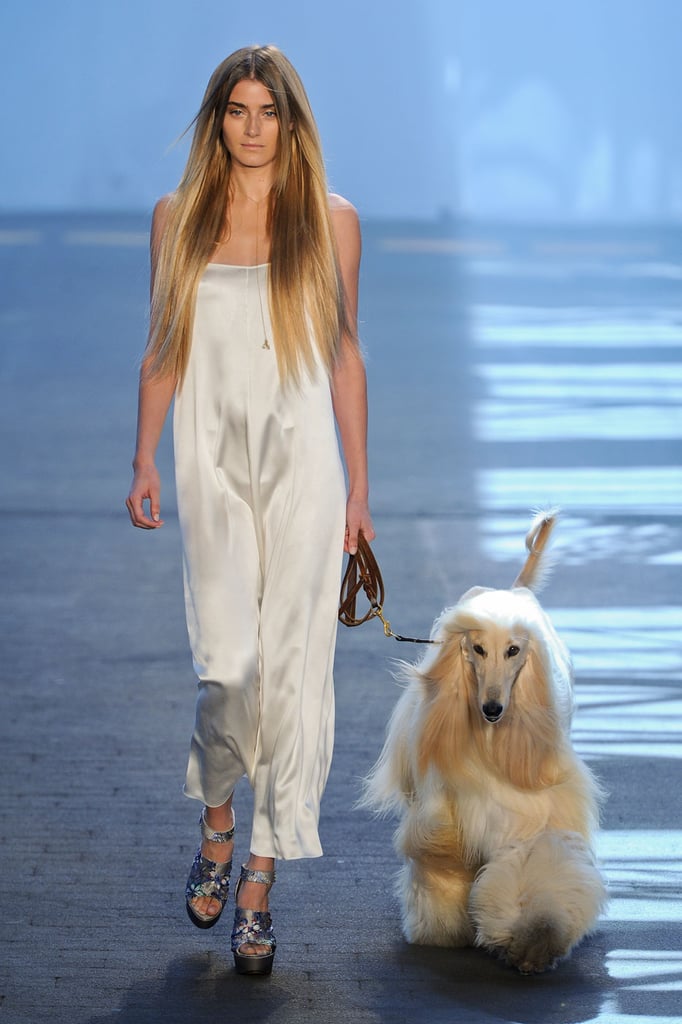 "I've worked with dogs before. The British Vogue that's out now has a couple of pink dogs in it that I had to dye. I used organic beet juice."
— Hairstylist James Pecis at Jen Kao
"Put your mascara on before you line your eyes. This way you can see your eye shape and you can assess where to draw the line."
— Makeup artist Sarah Lucero at Rebecca Minkoff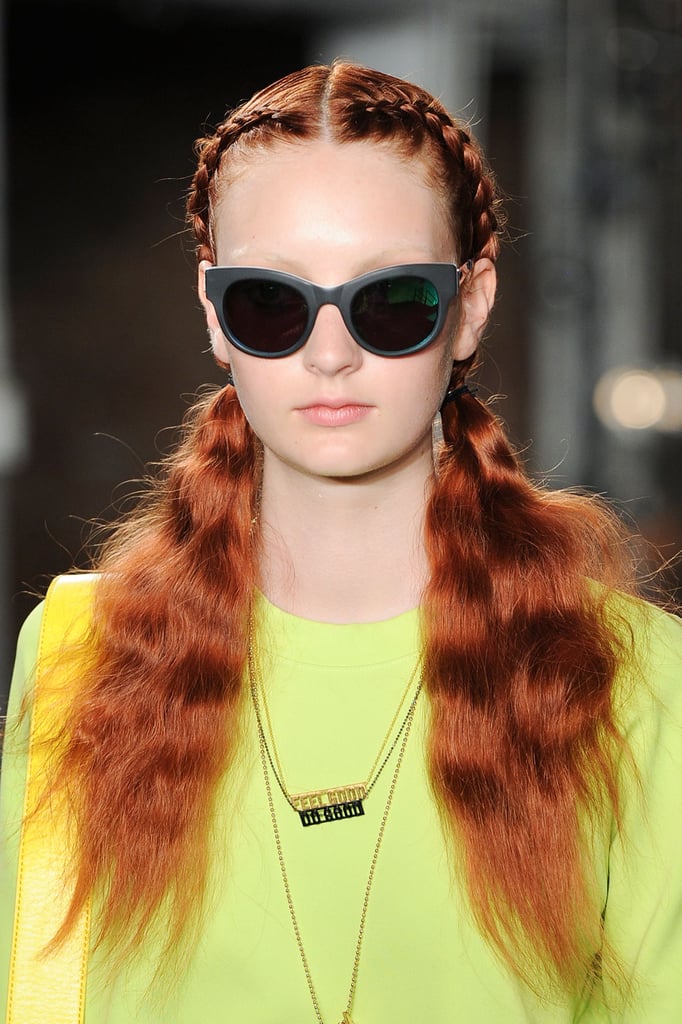 "When braiding, try and work very clean. Section the hair off, and clip one side away so it doesn't interfere while you're braiding. Take your time."
— Hairstylist Esther Langham at Kenneth Cole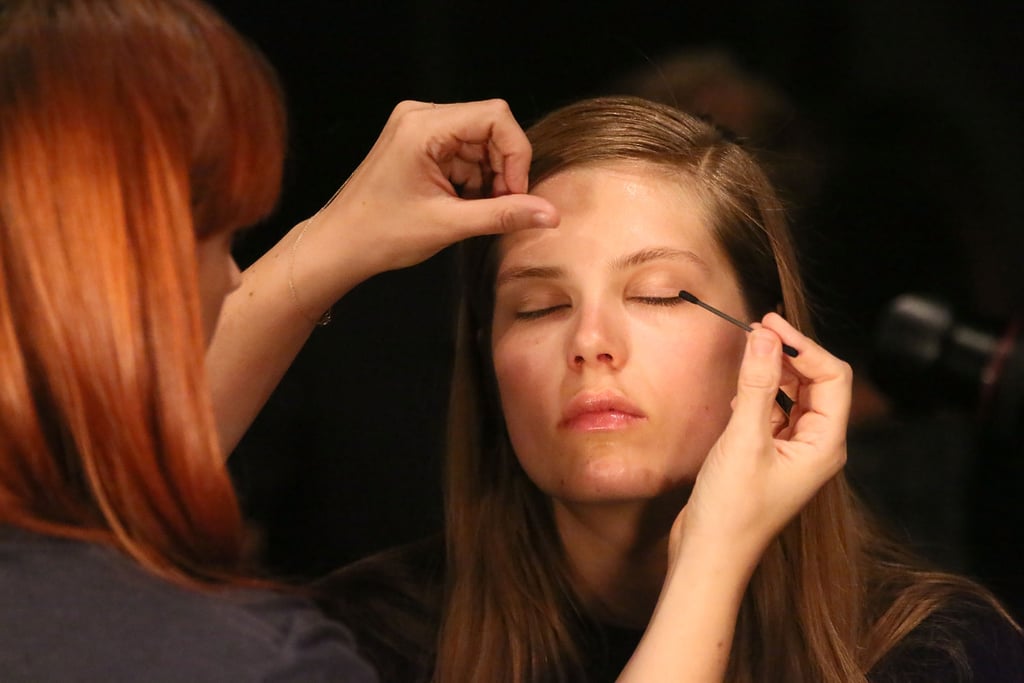 "I like the control of sponges. I like cream colors, and they are good things to blend with. But the number one use for these backstage is when someone is screaming about makeup on their clothes. It's really effective at getting makeup off."
— Makeup artist Dick Page at Narciso Rodriguez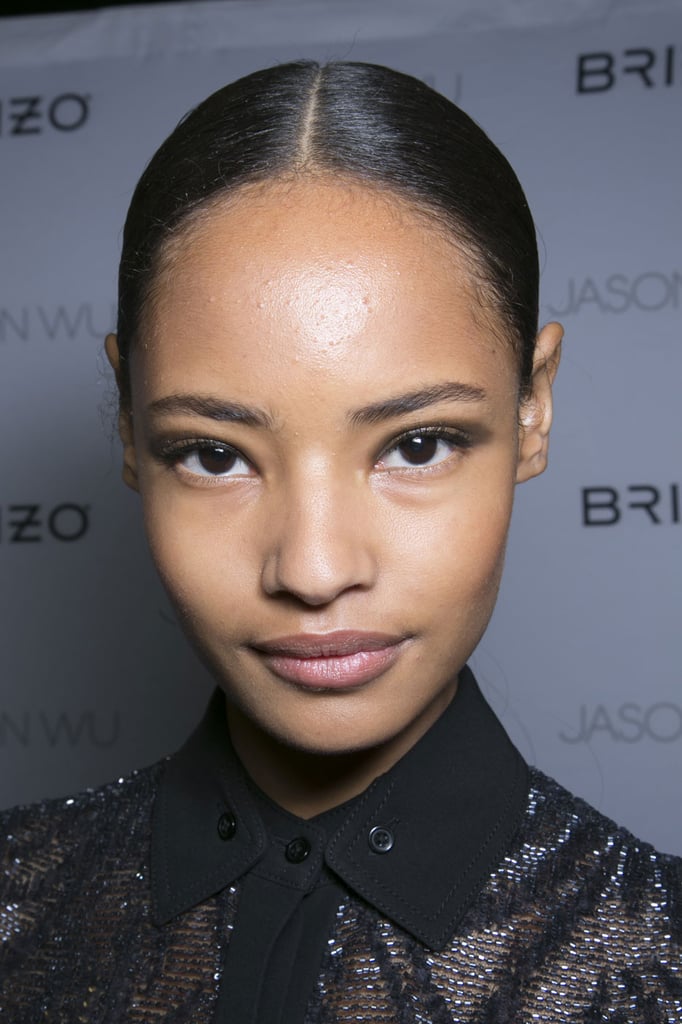 "I don't put on foundation and leave my base clean. Sometimes I'll put yogurt and honey on my face. I try to sleep as much as possible."
— Model Malaika Firth (pictured) at Jason Wu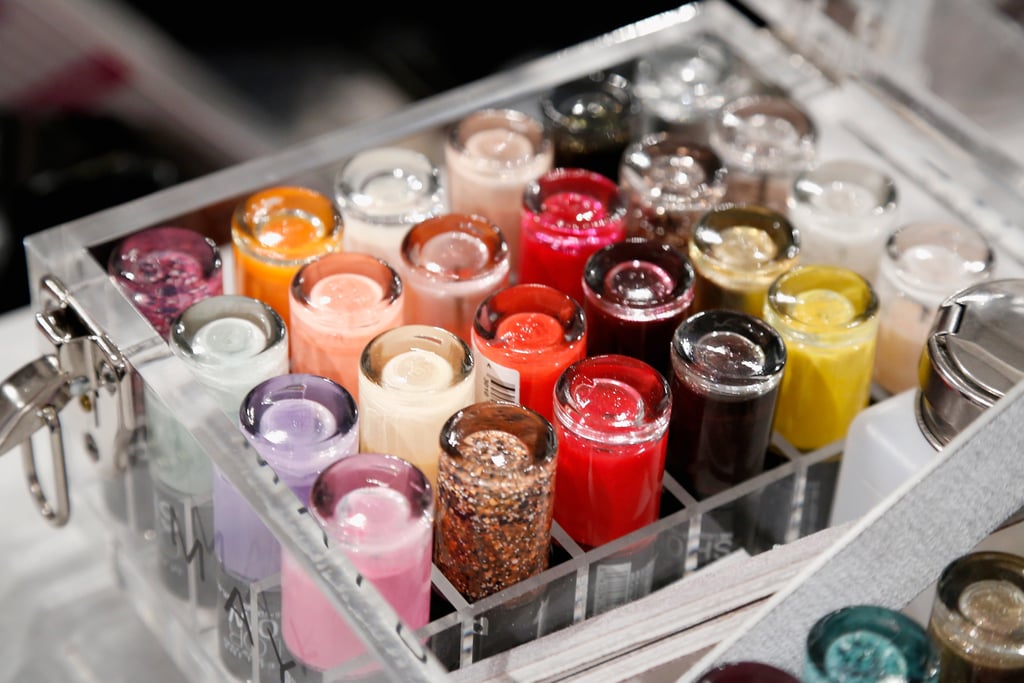 "Finding your perfect nude polish is like finding your perfect red. If you have cool undertones, find one with a blue undertone. If you have warm, find one with red."
— Manicurist Sunshine Outing at Rachel Zoe [3]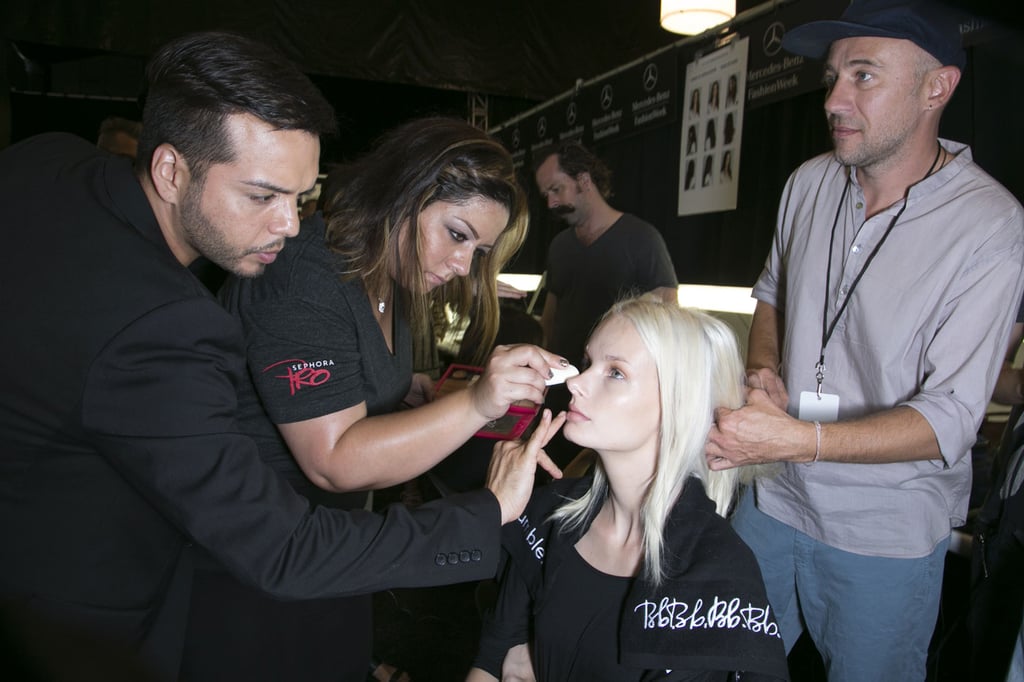 "To get the dream wave, curl each section of hair in three sections: loop the top halfway around, then move the iron down and loop the middle halfway around, and then move the iron down and loop the ends halfway around."
— Hairstylist Laurent Philippon at BCBG Max Azria