Don't have a costume yet? No problem. With little more than what you have in your closet and makeup bag, you can create some unusual and creative costumes in time for Friday's festivities. Read on to get inspired — there's not a "sexy nurse" to be found.
Scene Kid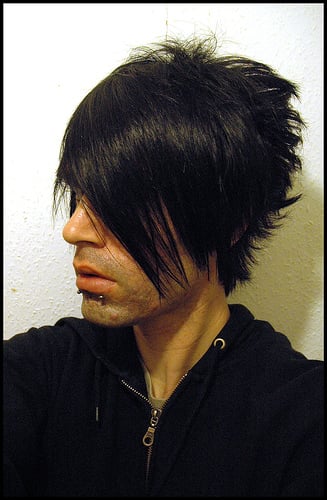 Break out the flat iron and some black eyeliner, put on an emotional face and a black hoodie, and you'll look ready to share your angst at the Warped Tour.
Source [1]
LOLcat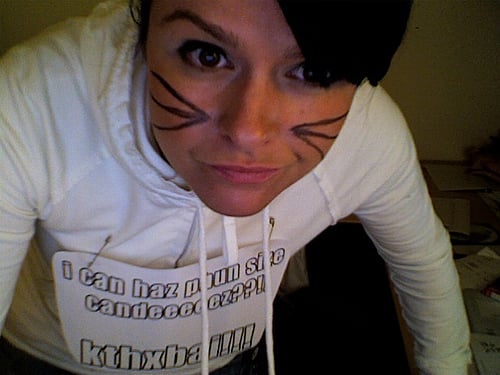 You can has costume. Just use eyeliner to draw on whiskers, print out a LOLcat slogan, and let the cheezburgers roll in.
Source [2]
Smurfette
You already have the clothes in your closet. Now, just add blue face paint (and a wig, if you're not blonde) and you're golden.
Source [3]
Ashley Todd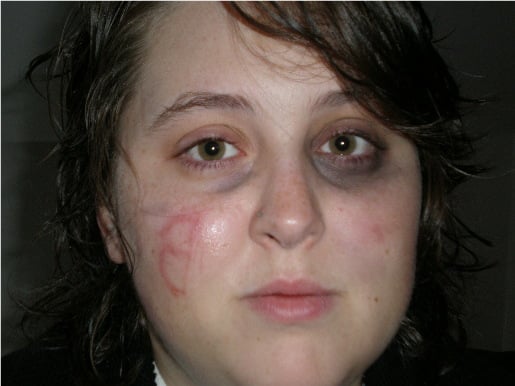 Love politics? Don't want to be tasteful at all? Then break out the lip liner and black eye shadow to dress up as this hoaxster of the campaign season [4]. (Like I said, proceed only if you have questionable taste.)
Source [5]
Ugly Betty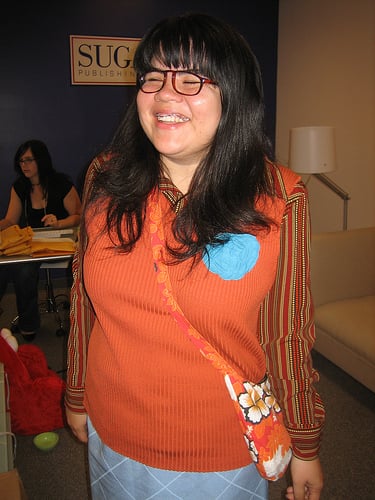 Fashion "braces" out of a paper clip and you're well on your way to looking Ugly.
Kat Von D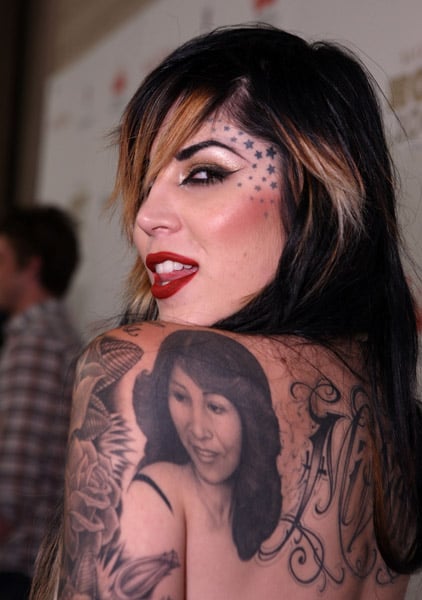 The Miami Ink tattoo artist looks badass every day, but you can draw her tats on with a liquid eyeliner pen. Dark, glossy lips complete the look. (More instructions here [6].)
KISS
Grab some black and white face paint (and maybe a bit of silver and red, too) and you can pretend you're in Detroit Rock City. Bonus points if you can guess which Sugar girl is in this crew.
Rainbow Brite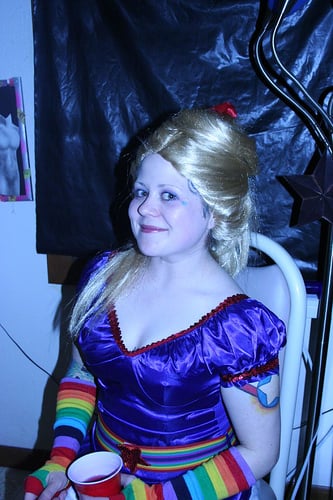 Blonde hair and a cute drawn-on blue star will transform you into this childhood character.
Source [7]