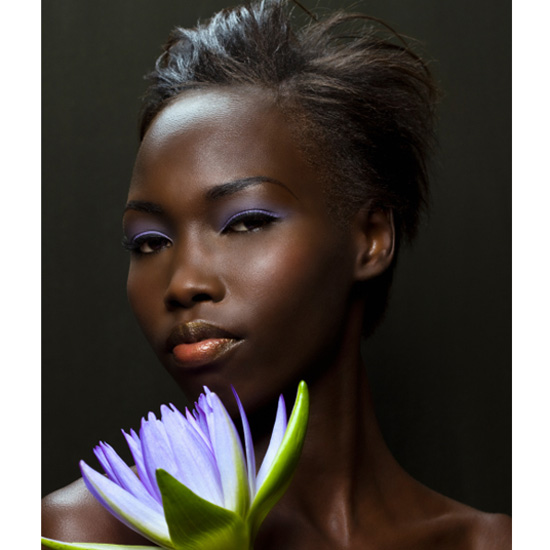 If, like me, you've been battling cold weather sniffles, allergies, and flu symptoms for the past month, there's a good chance you're looking pretty peaked right now. And while you have every right to stumble around all glazey-eyed with an enormous trail of Kleenex behind you, there may be occasions when you at least want to pretend that you don't hate your life. And for those times, I highly recommend lavender eyeliner. Why is this stuff so good? To find out (and see some photographic evidence), just keep reading.
There are a couple of reasons that light purple liner is great. Like blue mascara, lavender liner whitens and brightens your eyes, so it reduces the rheumy look people tend to get when they're ill. In the photo, I put lavender liner on the left eye and none on the right; as you can see, the one on the left looks subtly lifted and brighter. Lavender is also cool-toned, so it cancels out redness from having swollen lids. At the most basic level, too, wearing a bright color around your eyes makes you look lively and energetic, even if you don't feel that way. Plus, it pulls attention away from crappy sick-puppy skin and red, chapped noses, which we also
have some good advice on
, by the way. Try it for yourself and let me know what you think.