Rag & Bone Spring 2012: Backstage Beauty
Nude Lips (and Missing Pants) at Rag & Bone
Like us on Facebook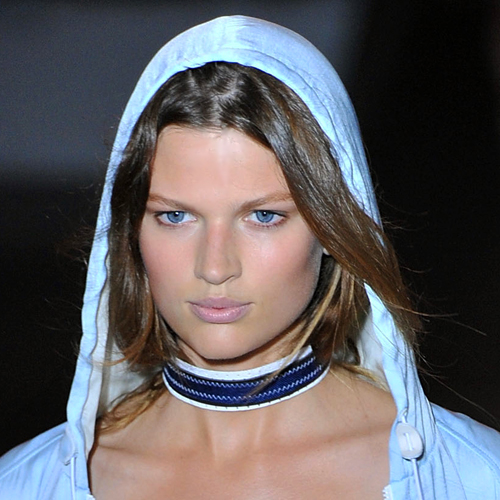 As is the case every season, Revlon Global Artistic Director

Gucci

Westman created a makeup look for Rag & Bone. It's a show dear to her heart, since she's not just a makeup maestro, but is also married to the line's codesigner David Neville. Backstage, she said that she initially toyed with doing a strong lip look for the Spring 2012 show, but ultimately went with a

nearly nude

lipstick instead. "I just wanted it to be super easy," she said, adding that the neutral makeup palette didn't compete with the clothes. (Get the look with Revlon Super Lustrous lipsticks in Demure and Silver City Pink.) And it's clear that Westman is a fan of the collection. She confessed to falling in love with a pair of Rag & Bone trousers, then taking them home — and unbeknownst to her, they happened to be destined for the runway. "David called me in a panic yesterday," she admitted. "Busted! How embarrassing is that?" In the end, all was well: pants were returned, the models looked fresh, and Rag & Bone looks destined to continue its string of enthusiastically received collections.