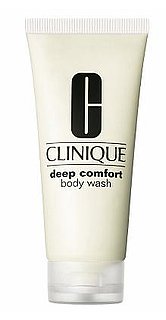 Are you in the market for a new body wash — especially one that's great for both seasonally and naturally dry skin? Perhaps you should take a piece of advice from reader
stef42678
, who recently reviewed
($20). Here's what she has to say about this new product:
I really love this cleanser. It foams up well with a great creamy lather, and it really moisturizes my skin. It doesn't leave a thick residue or oily skin and it makes my skin relaxed and hydrated.
What are some of your favorite body cleansers for cooler-weathered months? Tell us all about them in the Product Reviews pages. Perhaps your review will be featured right here on Bella, too!