Reader Review of the Day: Remington T/Studio Ceramic Digital Flat Iron
Like us on Facebook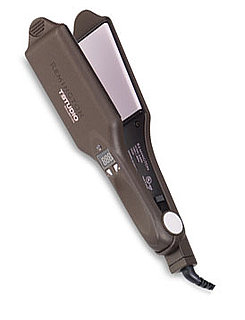 When it comes to flat irons, sometimes you score big with an amazing bargain, while other times, the deal fizzles out flat. Reader kayecouture tried out Remington T/Studio Ceramic Digital Flat Iron ($40) and got burned. Here's why:
This flat iron is a piece of crap. It doesn't get that hot, and it has arrows to push to control the temperature, but the temperature always jumps down without you pushing the button. Do not buy.
Does your flat iron excel, or would you rather find a place for it in the trash? Tell us your opinions on the Product Reviews pages. There are more than 50,000 products from which to choose, so there's bound to be something you'll want to share with all of us.