Ready. Aim. Lovestruck: Love Strikes Online!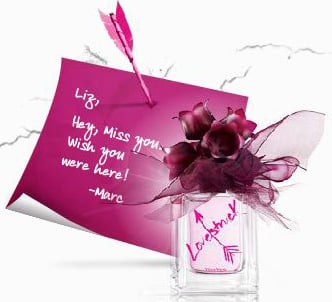 Send a love note to the one you can't live without with a little help from Vera Wang Lovestruck. Click here to get started!
Now that love has struck online, check out the tempting allure of Vera Wang's newest fragrance, Lovestruck, to awaken the real mood.