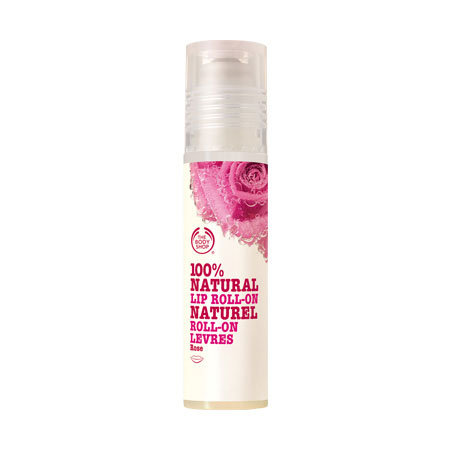 Back in the junior high days in gym lockers across the country, 'tween girls could be found dousing their hair in Rave hair spray and gobbing their lips up with sugary-sweet, ultrasticky roll-on lip gloss. Well, times have changed. Rave is still making its hair spray, but the lip gloss look is a bit less cloying in taste and blinding in appearance. Enter:
The Body Shop
's new
100% Natural Lip Roll-On in Rose
($6). Although a liquid formula, it glides on somewhat like a light balm and traditional gloss in one. Lips are left softened and moisturized, without a tacky or waxy feel; grown-ups will love how its finish is more silky than slick. So roll with it: this lip-enhancing sheen is also available in orange, mint, berry, and coconut.