Review of Lina Hanson Global Face Serum
What We're Sweet On: The Feel-Good, Look-Good Serum
Like us on Facebook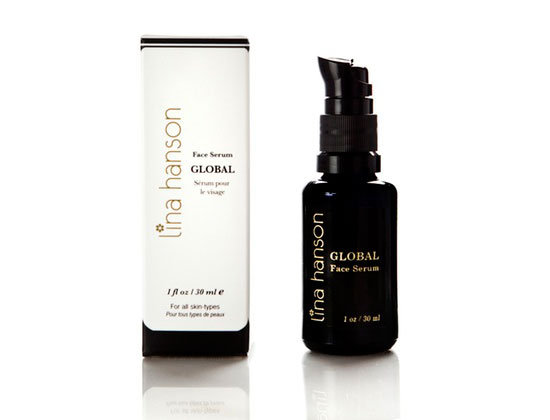 When a product makes you feel good not only because of the skin-enhancing benefits it provides, you know you've hit the so-called beauty jackpot. Such is the case with celebrity makeup artist Lina

Hanson

's new Global Face Serum ($85). The feel-good part? Several of the ingredients used in the oil blend are harvested by women all over the world to help support their economies.

Free of parabens, petrochemicals, synthetic fragrances, and silicone, the eco-friendly serum smells like a dream. It's fresh, clean, and uplifting thanks in part to essential oils such as ylang ylang and neroli. Most of all, it's a multitasker, quelling redness as it brightens the skin, leaving the complexion nice and plumped up — but not oily. Argan oil (aka liquid gold) helps fight free radicals, while palmarosa helps ward off minor infections. You can't go wrong with this one. Besides, how often does one really get a chance to strike gold?