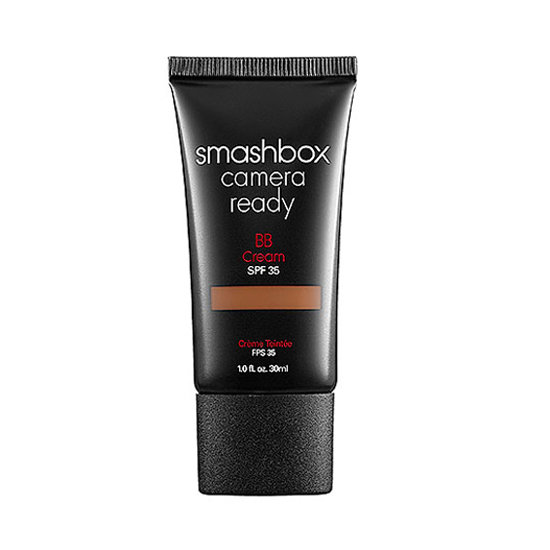 The BB cream craze has recently migrated from Asia to the Americas with big-time brands getting in on the action. Unfortunately, many of these lines cater mostly to fair to medium skin tones, but finally there is an option for darker-skinned women:
Smashbox Camera Ready BB Cream
($39), which comes in five different shades. Used alone, this lightweight cream acts like a tinted moisturizer to even out your skin tone and add protection from UVA and UVB rays with SPF 35. And if the darkest formula is still too light for your complexion, you can use it under your foundation as a primer and oil suppressant. The finish is matte, but you get a dewy glow that signifies healthy skin. And as an added bonus, this product contains peptides with antiaging properties. A few weeks of this, and you'll be prepared for your close-up — more like Instagram than paparazzi, that is.