Recession? What recession? Judging by the high-end prezzies available from luxury retailers, you wouldn't think that we're facing the worst economy in decades. (Perhaps in an alternate universe, we're not.) Thousand-dollar perfumes and creams may not be flying off the shelves, but that doesn't mean we can't have a look. For most of us, these items are eye-poppingly pricey — but if you happen to have a billionaire buddy who's itching to play Santa, it couldn't hurt to pass this link along...
Andy Warhol Fragrance: $1,500
Love art and love perfume? Check out Bond No. 9 New York's
Andy Warhol Union Square [1] portfolio. The set includes 10 bottles of the floral fragrance, each one with a different design from the artist's "Flowers" print series.
Bond No. 9 Dramming Unit: $3,500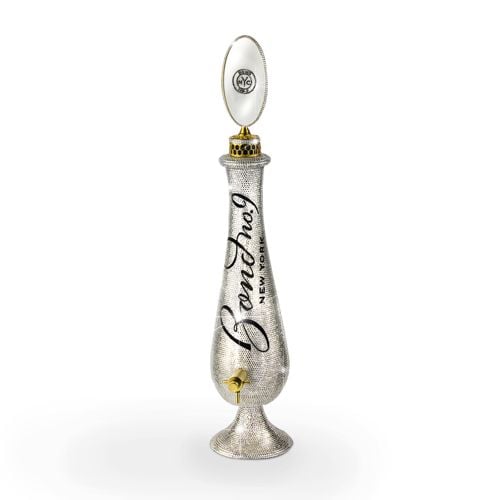 Of course, if you don't need 10 bottles of Bond No. 9 fragrance, you could choose just one. This dramming unit, available at Saks Fifth Avenue, is decorated with 16,500 Swarovski platinum stones. You get to choose from 32 scents to fill it.
Estée Lauder Floral Compact: $115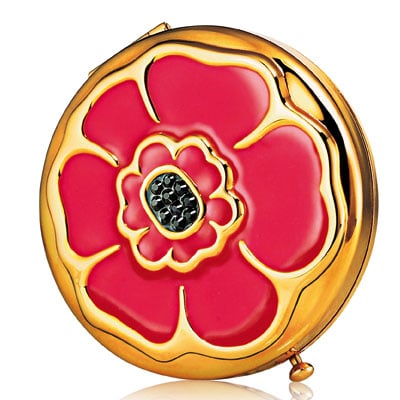 A pink flower adorns Estée Lauder's Wild Poppy compact; inside, the Nordstrom exclusive holds Lucidity Translucent Powder.
La Prairie Skin Caviar Luxe: $2,000
Want to get your hands on this 1.7-ounce jar of La Prairie Skin Caviar Luxe Cream? You're out of luck — it's sold out at Neiman Marcus online. Each jar is covered with 2,400 Swarovski crystals, but if you're just jonesing for the cream, it can be yours for $375 [2].
Giorgio Armani Fragrance Set: $740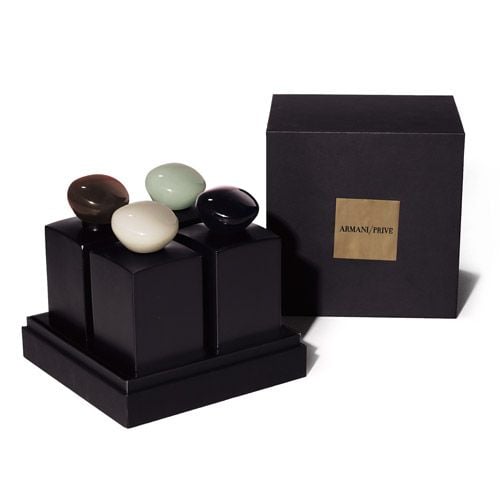 Armani's fragrance set [3] features four scents in one sleek, minimalist box.
Bobbi Brown Makeup Trunk: $2,000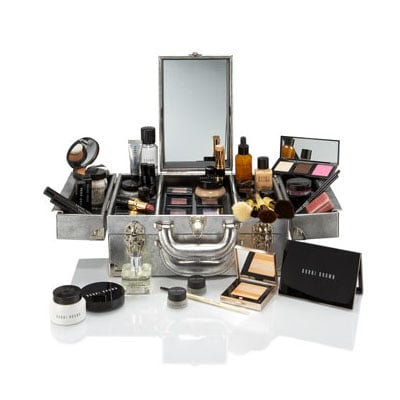 This metallic leather trunk [4], available at Neiman Marcus, contains 55 makeup and skin care items from Bobbi Brown. Perfect for the multi-millionaire makeup novice.
Chanel Sublimage Set: $750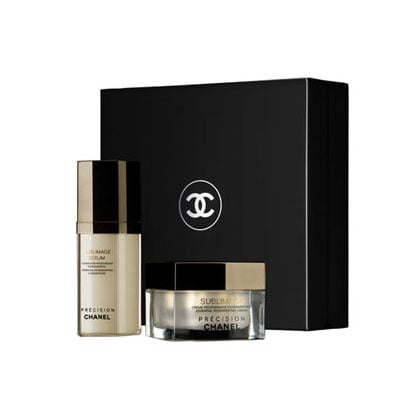 It's not as pricey as a 2.55 bag, but Chanel's Sublimage kit [5] is still a lot of luxury. It contains the vanilla planifolia-infused Sublimage serum and Sublimage cream, both of which smell amazing.
Claudio Riaz Brush Set: $1,525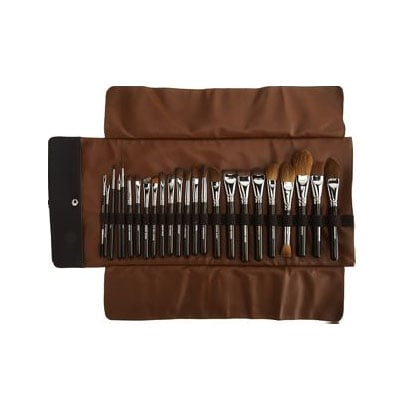 Makeup artist Claudio Riaz has assembled a set of 24 brushes [6], which works out to just over $63 a brush.
M Lab Travel Kit: $130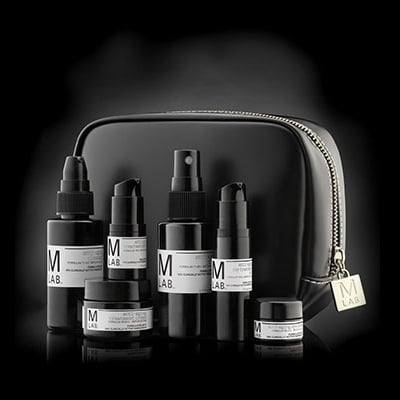 This high-end brand promises superior anti-aging treatment thanks to a high level of clinically active ingredients. Toss this travel kit [7] in your carry-on and you'll be able to combat wrinkles from Denver to Dubai.
Excessive Angel Superstar: $2,500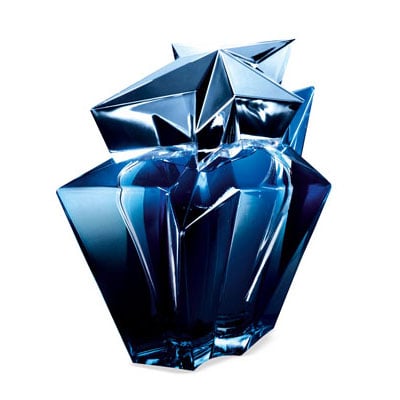 Excessive, indeed! Thierry Mugler's best-selling scent, Angel, gets a luxurious upgrade in an oversized bottle. Each bottle [8] is individually numbered. You know, so you don't accidentally get your bottle confused with your neighbor's.
Sisley Paris Vanity: $1,500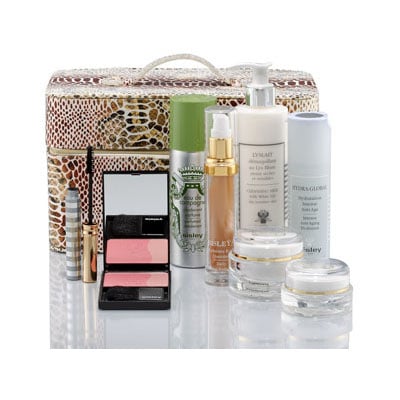 No need for amateur herpetologists to hiss at this vanity; the python print is a total faux. Inside the suede-lined case, you'll find skin-care treats, mascara, blush, and oddly enough, deodorant.
La Crème de la Crème: $1,390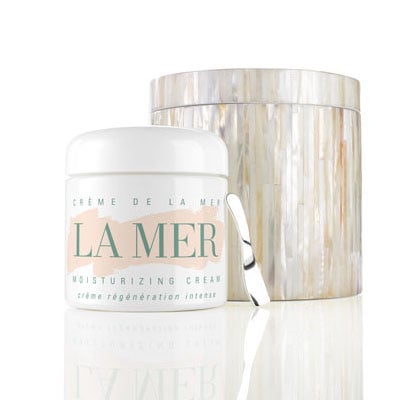 The world's most famous face cream gets gorgeous new wrappings: a mother-of-pearl inlaid box [9] with 16.5 ounces of Crème de la Mer.
Vincent Longo Shimmer Powder: $130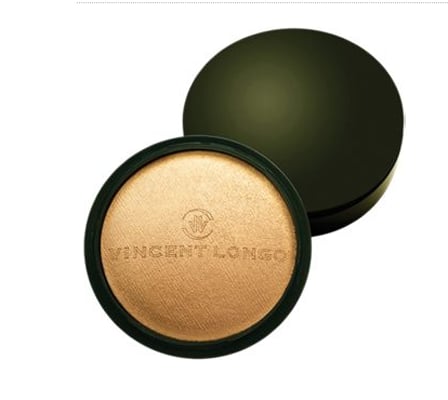 Some people invest their money in gold, and others wear it. Barneys New York has a gorgeously gilded shimmer powder [10] from posh makeup line Vincent Longo.
Love, Ralph Lauren: $2,200
The just-launched scent Love, Ralph Lauren [11] can be had for less than $100, but high rollers will opt for this heart-shaped bottle with a 47-carat amethyst topper instead.
ReVive Artbox: $550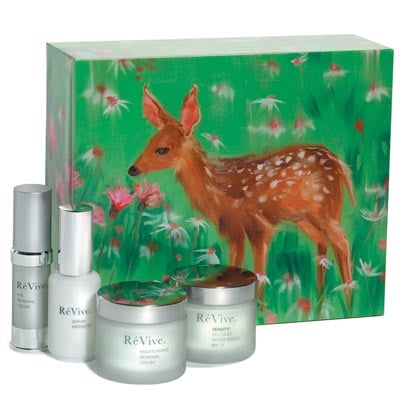 Artist Ann Craven designed this sweet ReVive Artbox [12], which includes three anti-aging creams and a serum. And through a certain lens, it's a relative bargain — the products cost $80 more if purchased separately.
Derek Lam for Kiehl's Dopp Kit: $225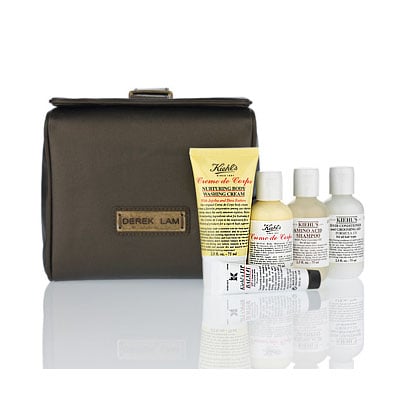 Designer Derek Lam created this faux-leather dopp kit [13], which contains his favorite Kiehl's products in travel sizes.
Chantecaille Bengali Palette: $117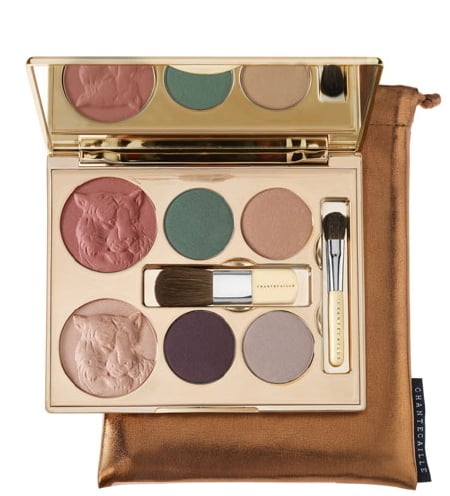 Already on back-order, this tiger-embossed makeup [14] palette features four eye shadows, a highlighter, and blush to help you roar into your next party. Five percent of proceeds goes to a tiger-protection group.
Prelude to Love by Kilian: $2,525
A liter of this pricey perfume will set you back €2,000, or about $2,525 in current exchange rates. The scent has notes of floral and musk, but I'm almost more interested in the one-liter refillable bottle — so sleek and chic.