Whether it's a drastic cut or a vibrant new color, Rihanna [1] is no stranger to hair and beauty changes. At last night's CFDA Awards, the music star was honored for her sartorial sense, so naturally she pushed boundaries by leaving little to the imagination. Her sparkling ensemble, which included a head scarf, was designed by Adam Selman out of 230,000 Swarovski [2] crystals. To balance the wow factor of her dress, she went with a supersmoky eye, bronzed cheeks, and glossy nude lips. It was hot — to say the least. Still crushing hard on Rihanna [3]? Scroll through to see more of her best beauty looks including the times she was a blonde, rocked a pixie, and more!
2014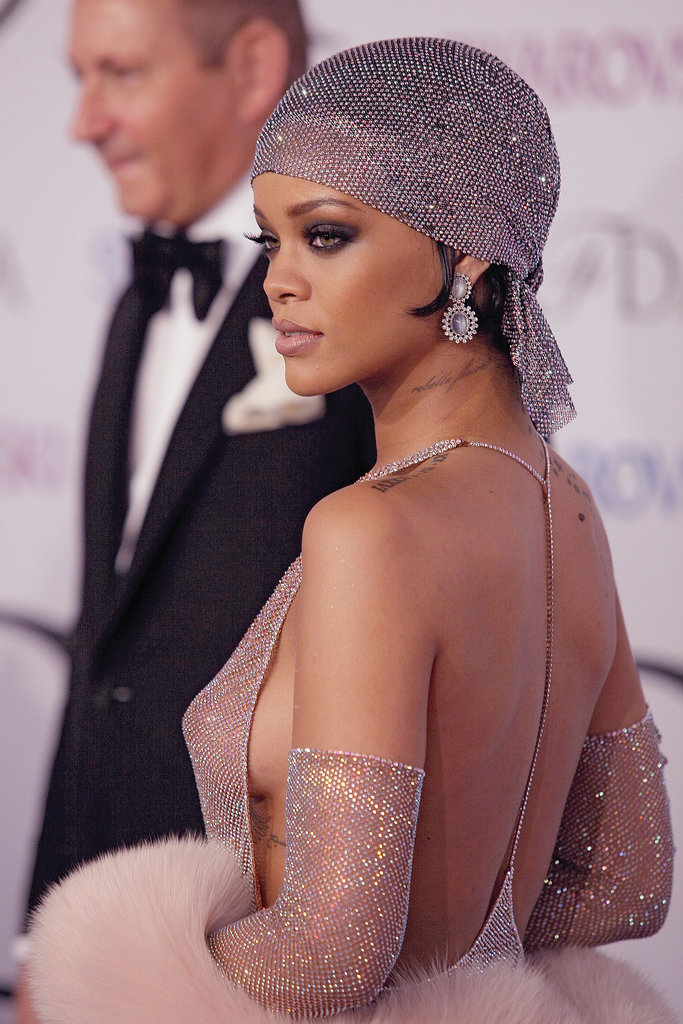 At the CFDA Awards, Rihanna [4] wore a sparkling head scarf, smoky eye makeup, and glossy nude lips.
2014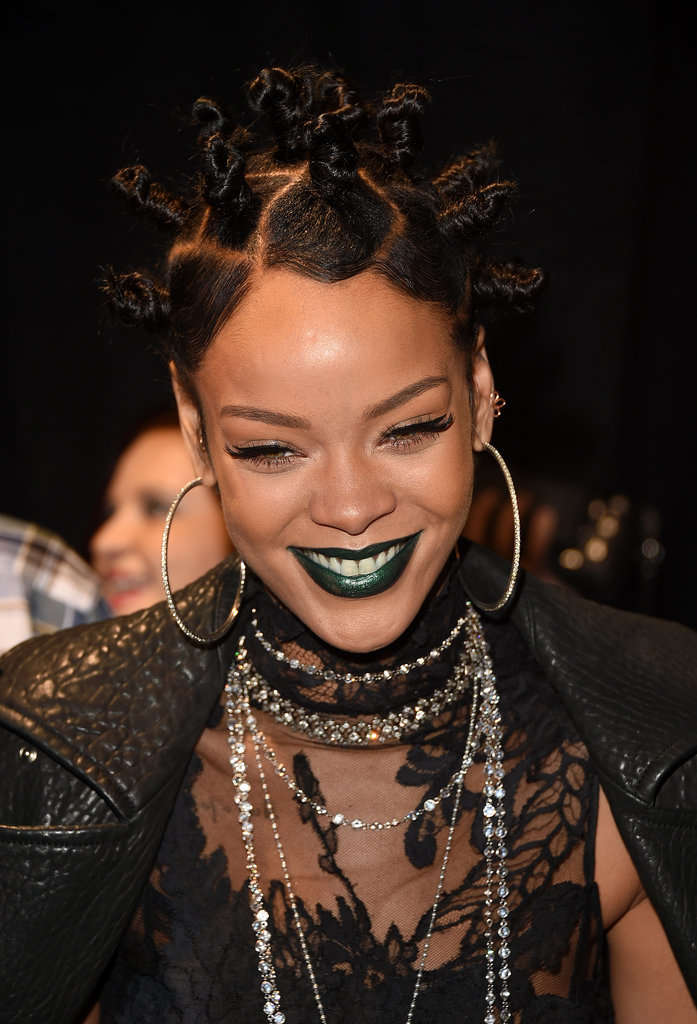 At the iHeartRadio Music Awards, Rihanna [5] tried out a bantu knot style with emerald-green lipstick. This look was a nod to all things '90s. Remember when Gwen Stefani [6] and Mel B wore it?
2014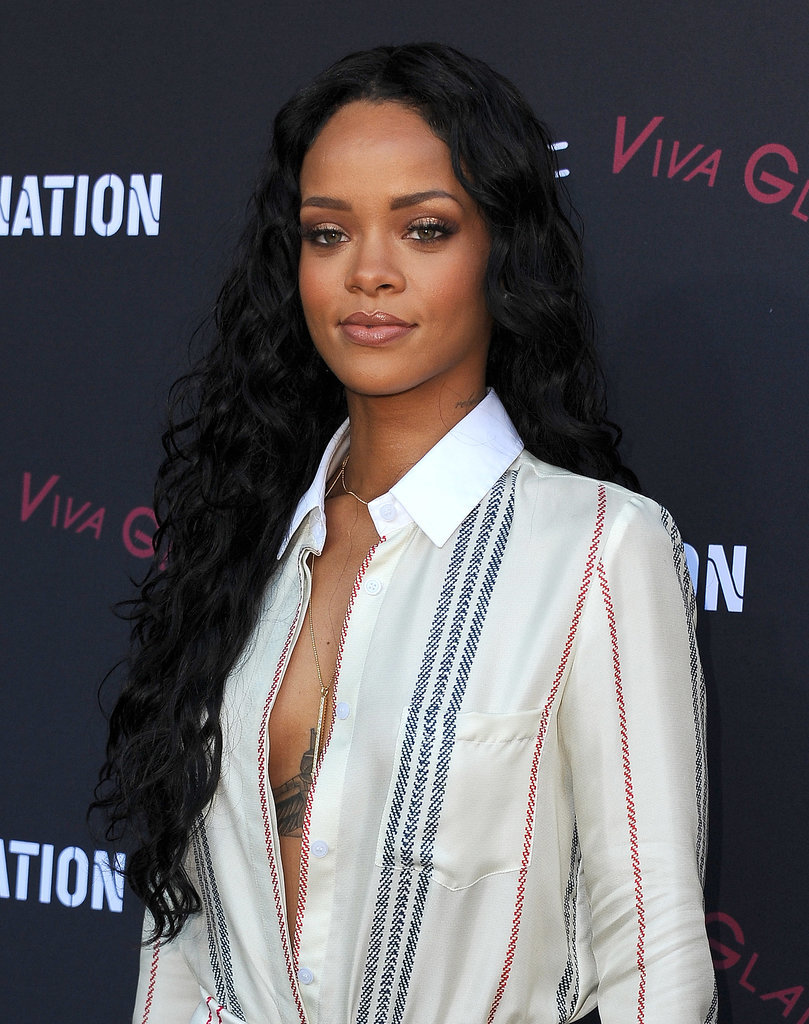 Currently, Rihanna [7] is fluctuating between a shoulder-length bob and these waist-length locks, which she wore to the Roc Nation pre-Grammys [8] party this year.
2013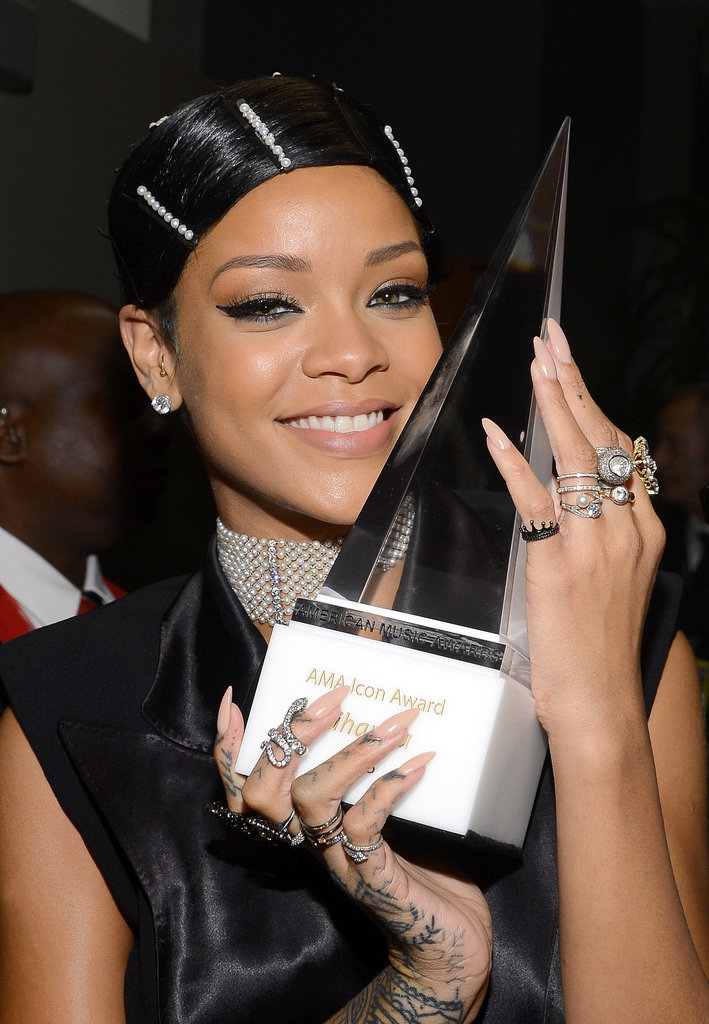 Rihanna [9] brought the "doobie" wrap outside the bedroom for the 2013 American Music Awards. Her wrapped style and pearl pins caused quite the controversy [10].
2013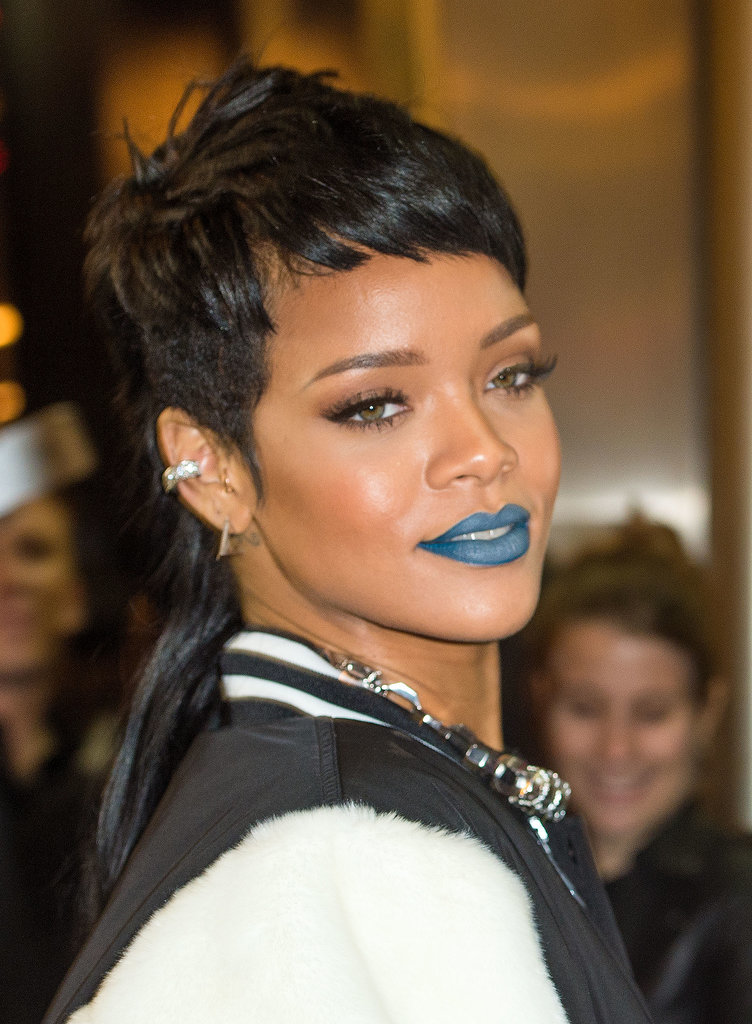 For her River Island [11] fashion launch in 2013, Rihanna [12] decided to go for an edgy beauty look [13] involving a mullet and raspberry-blue lipstick.
2013
At the 2013 Grammy Awards, Rihanna [14] returned to her brunette hair color but this time with subtle caramel tips. And, of course, her favorite bright red lipstick made an appearance too.
2012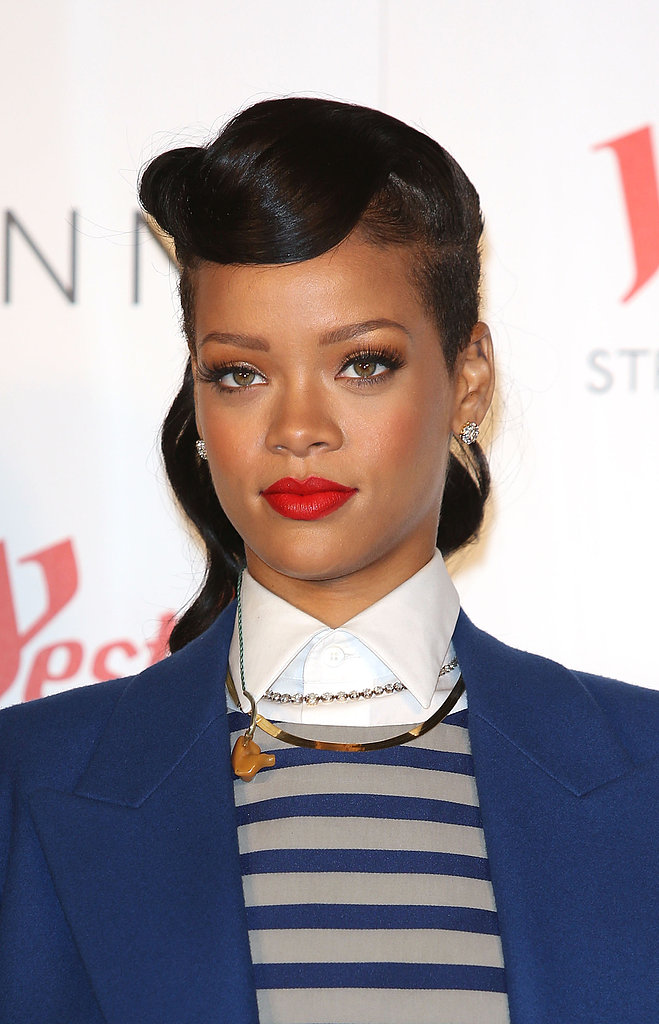 A few weeks later, while attending a Christmas-tree-lighting ceremony in London, Rihanna [15] mixed things up yet again, wearing this retro updo.
2012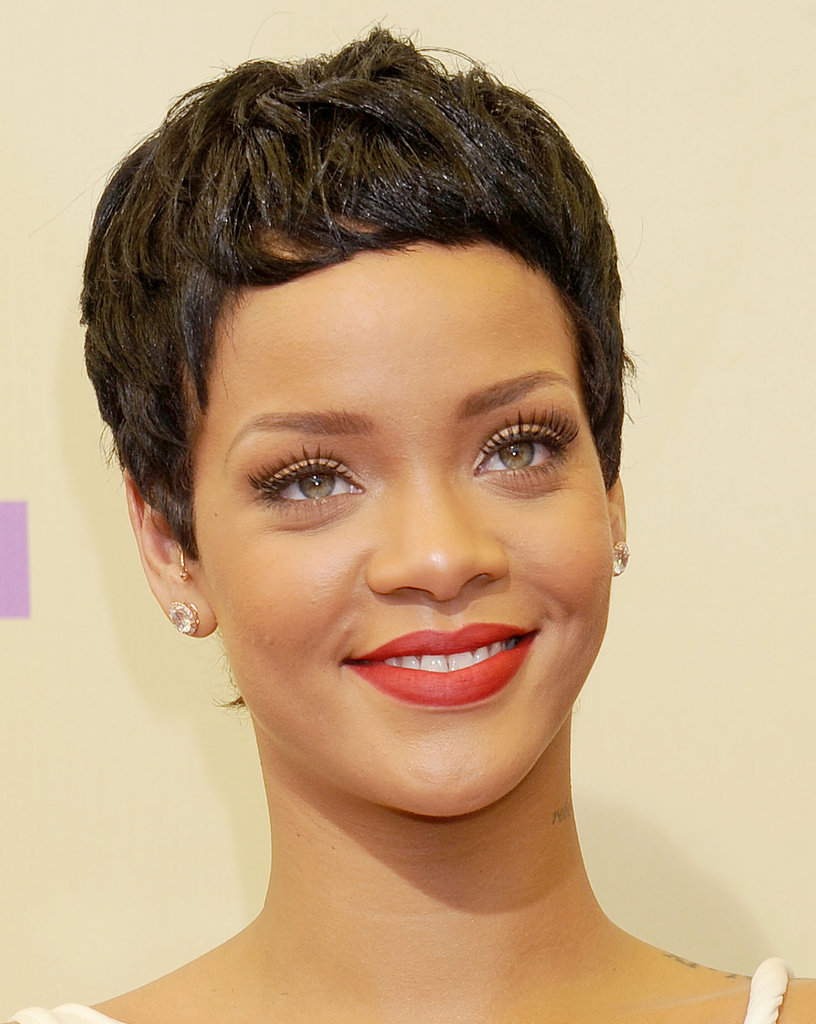 In a surprising move, Rihanna [16] premiered a boyish pixie at the 2012 MTV Video Music Awards.
2012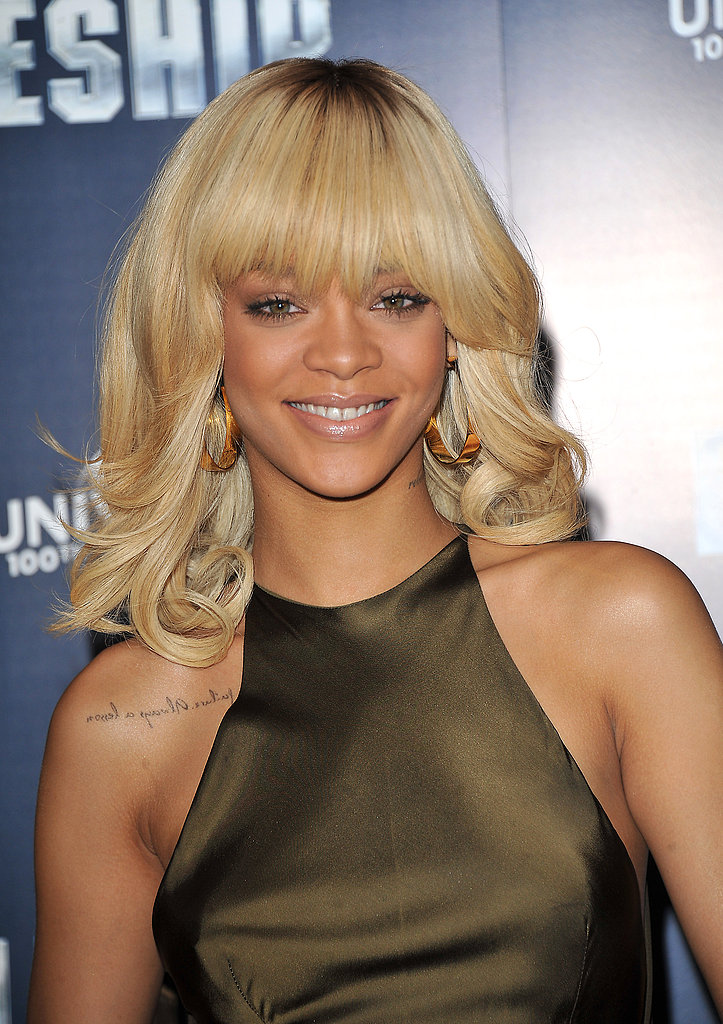 While promoting her movie Battleship in 2012, Rihanna [17] showed off her version of the ombré trend with platinum blond ends and dark brunette roots.
2010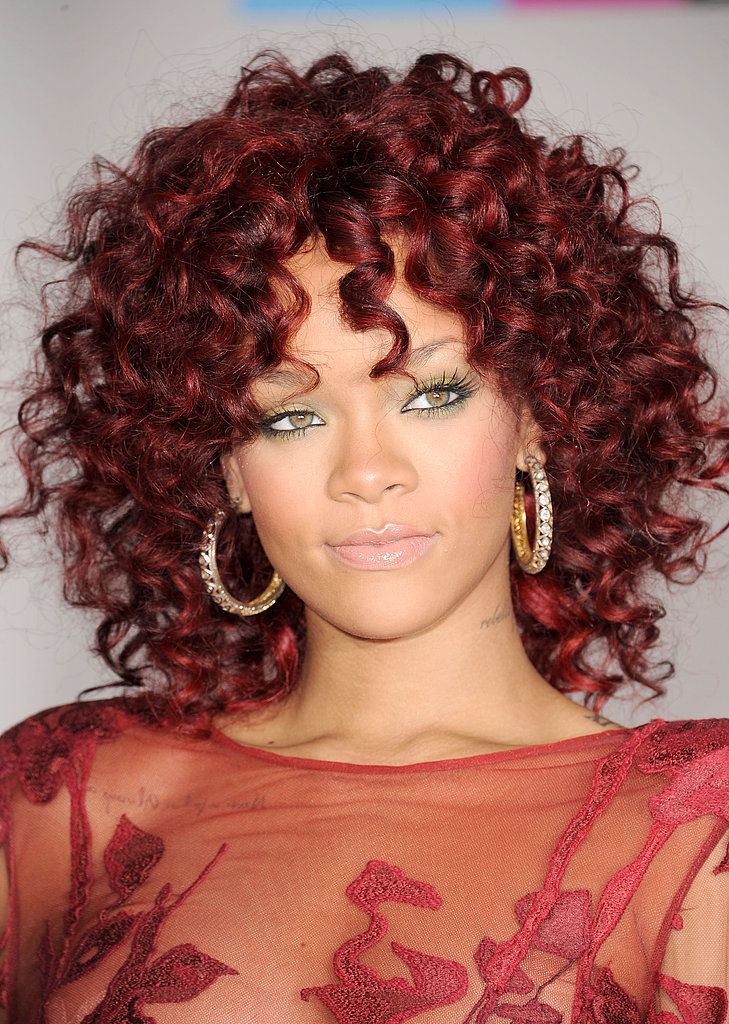 Rihanna [18] arrived at the 2010 American Music Awards with a deep burgundy hair color and a pale gold eye shadow.
2010
By 2010, Rihanna [19] updated her look with a layer of golden blond highlights spattered about this much-talked-about bowl cut.
2009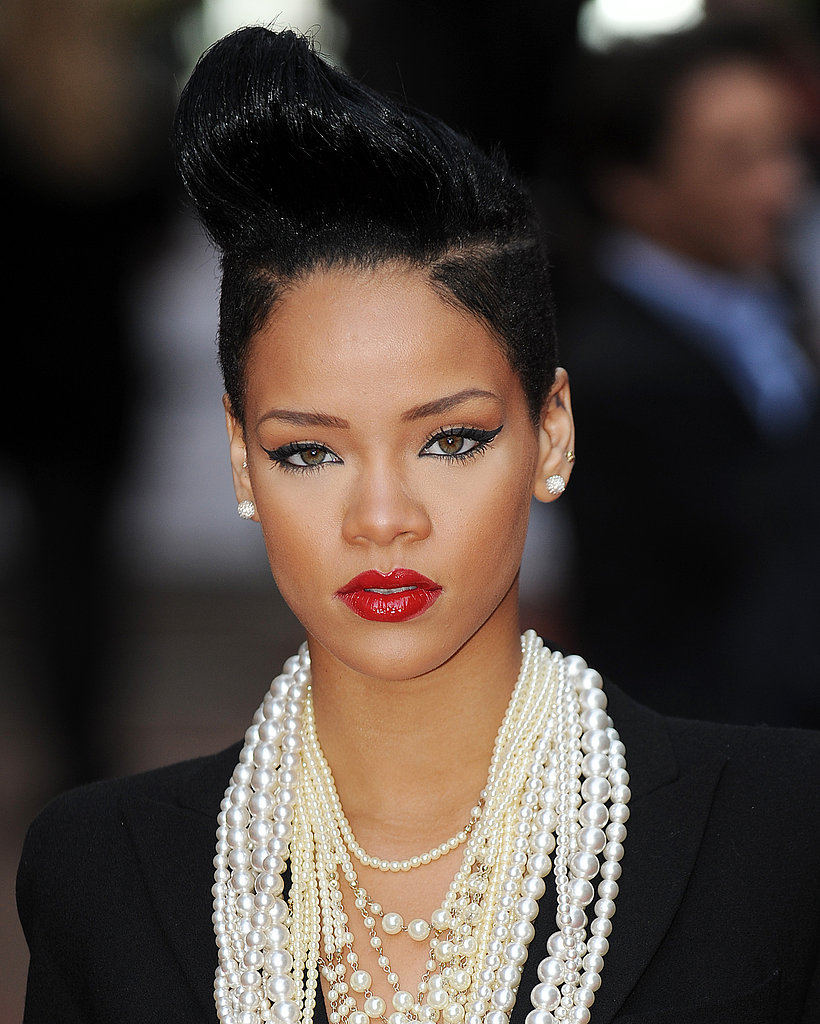 At the Inglourious Basterds premiere in 2009, she paired this pompadour updo with winged eyeliner and a glossy red lip.
2008
At the 2008 Grammys, Rihanna [20] went for an even shorter pixie style. And to complement her dark hair, she kept the makeup palette light and neutral.
2007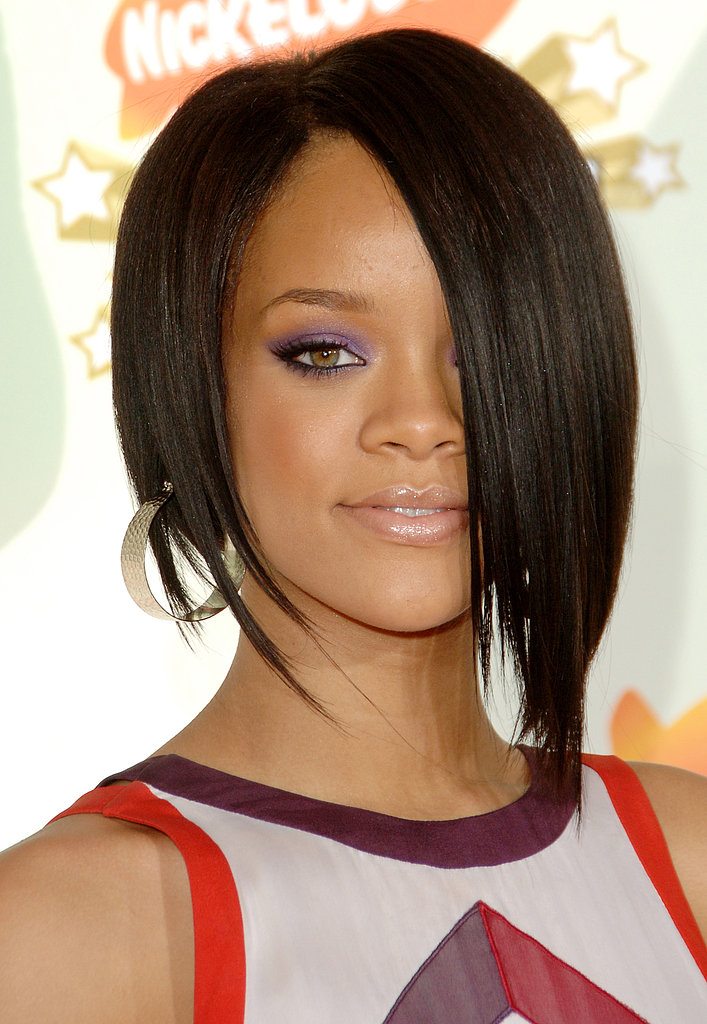 Rihanna [21] just may be the queen of the asymmetrical hairstyle. This one-sided bob, which she sported at the 2007 Kids' Choice Awards, was a look to envy.
2006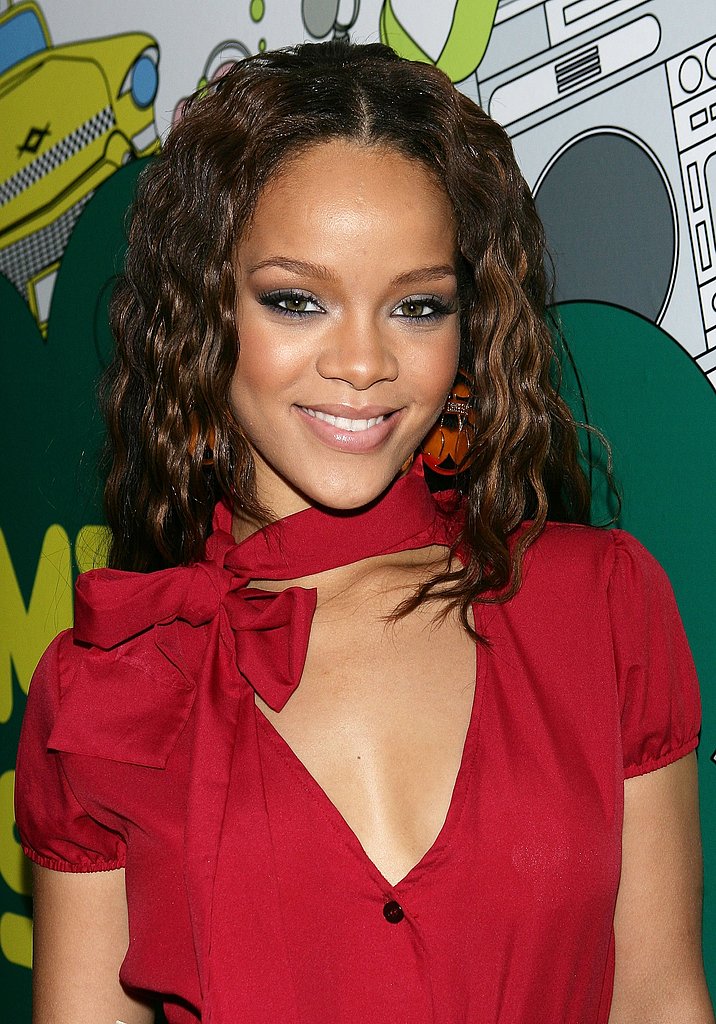 In 2006, a fresh-faced Rihanna [22] wore her long hair crimped, along with a subtle gray smoky eye, to an appearance on MTV's TRL.