Short hair doesn't get nearly enough love as it deserves. Just ask Rihanna [1], who chopped off her locks without telling her record label — a choice that helped make her stand out from other pop stars. Proving that short cuts are every bit as versatile as long locks, she set some big hair trends this year. Take a peek back to see her styles over the past year.


Source [2]
January: High-NRJ Hair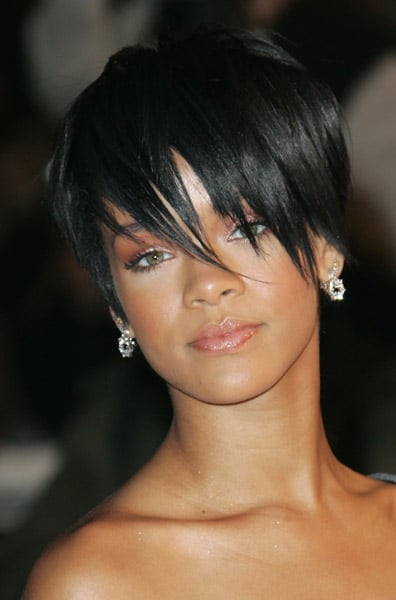 At the NRJ Music Awards, Rihanna let her bangs fall over her eyes.
January: Pretty Philanthropist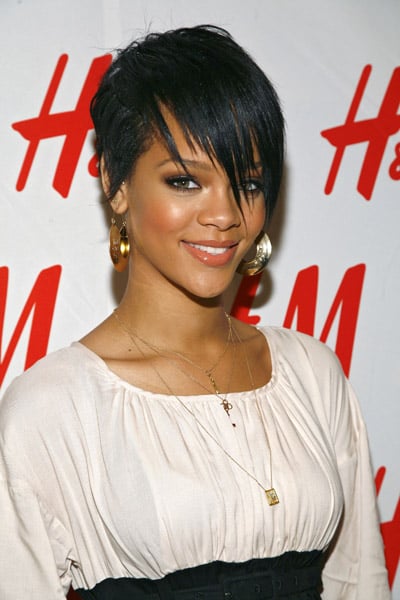 Rihanna kicked off her year with long bangs at the Fashion Against AIDS event.
February: Chic for Chanel
Showing off a sleek side-swept look at the Chanel show in Paris.
February: Really Rockabilly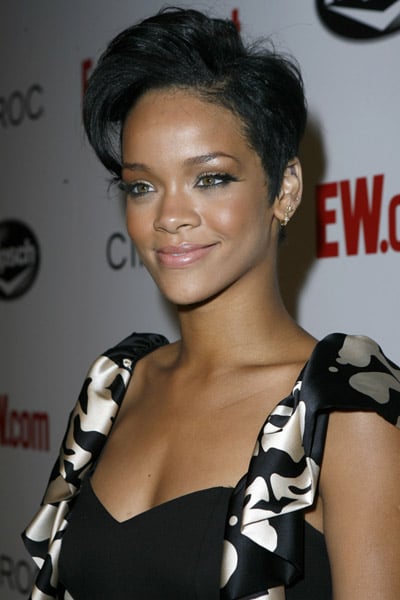 At an event for Entertainment Weekly, Rihanna took a cue from rockabilly style by pumping up the volume... of her hair.
February: Grammys Girl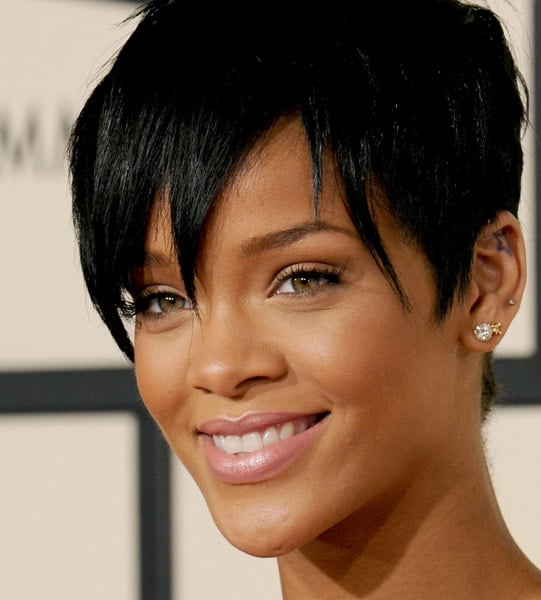 Cute, fun, and a little punky: That's Rihanna at the Grammy Awards.
March: Kidding Around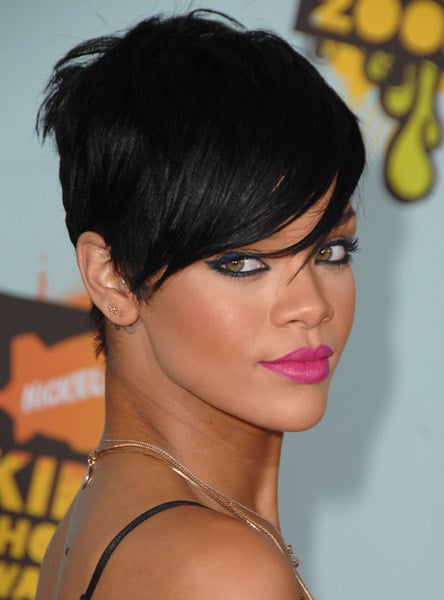 At the Nickelodeon Kid's Choice Awards, RIhanna opted for a simple hairstyle that let her bold lipstick and eyeliner take center stage.
June: Ravishing in Red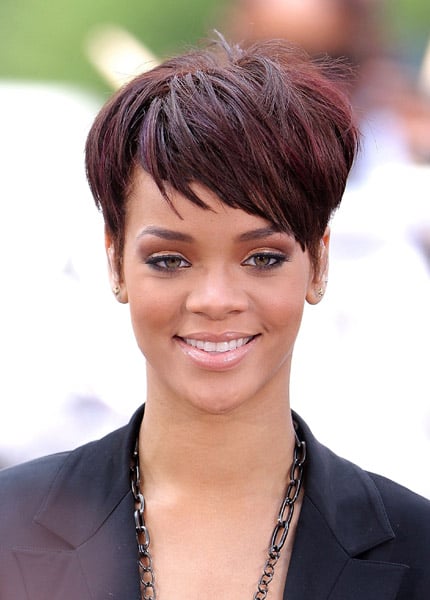 At a CBS event in June, Rihanna showed off a punky red hue.
June: On Top of the World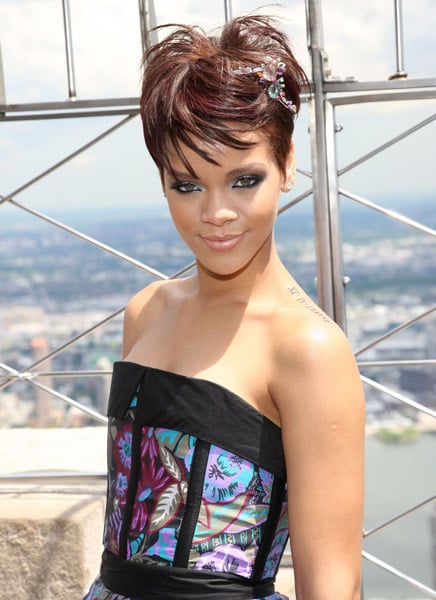 In June, Rihanna's hair looked appropriately wind-blown as she stood atop the Empire State Building.
June: You BET It Looks Good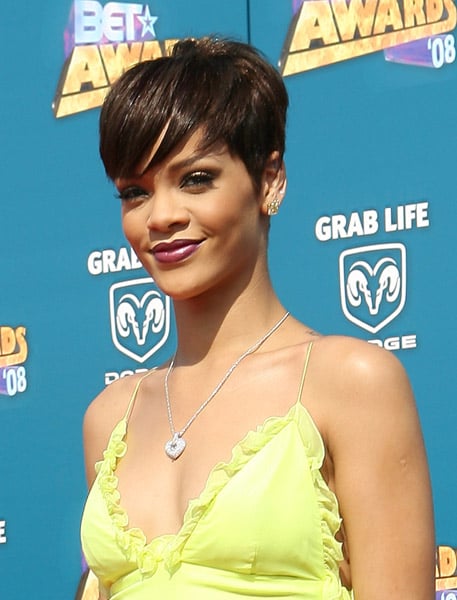 Rihanna was stunning at the BET Awards, favoring a boyish hairstyle that played off a hyper-feminine dress.
June: Canadian Crop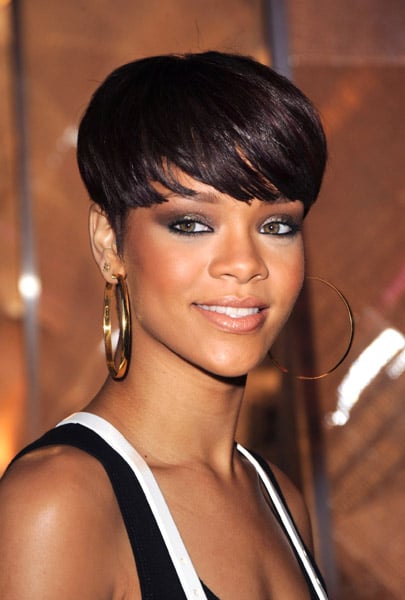 At the Much Music Awards, Rihanna displayed a more even style of bangs.
September: Sleek and Chic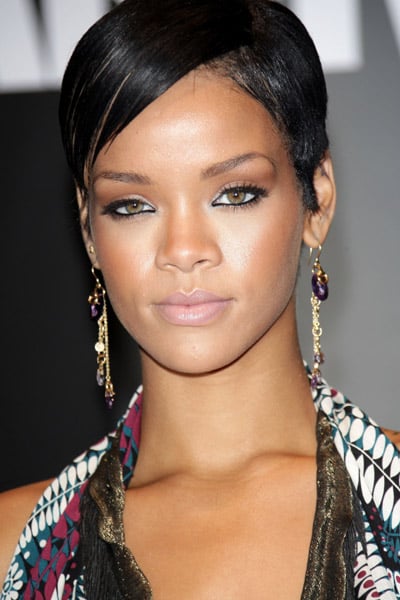 At a Vanity Fair party, Rihanna used pomade for a sophisticated look.
September: Gucci Girl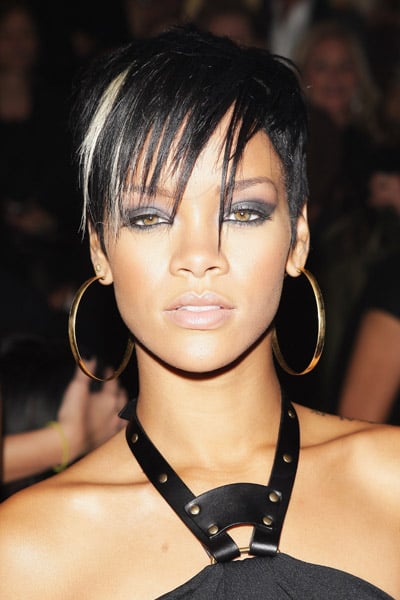 At the Gucci fashion show, Rih showed off edgier layers and a rebellious blonde streak.
September: Blonde and Curly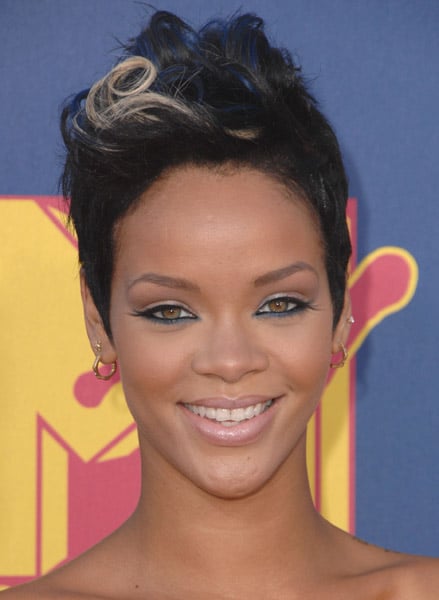 At the MTV Video Music Awards, Rihanna had a streak of blonde in her curly mane.
October: Spirited and Sexy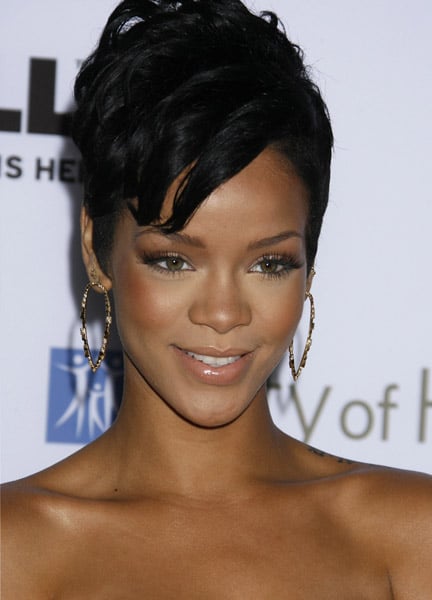 At the Spirit of Life Awards, Rihanna added a few soft waves to her hair.
November: Such Great Heights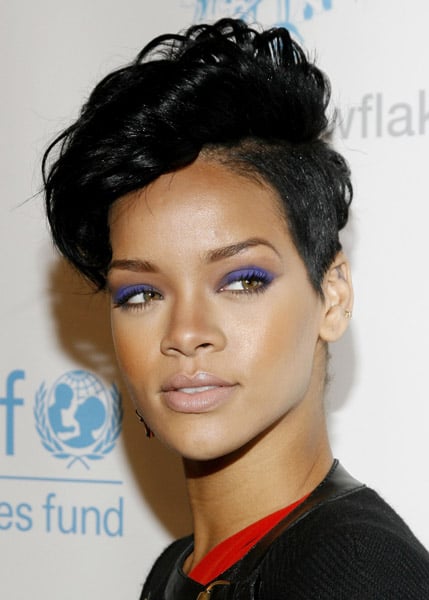 At a UNICEF event last month, Rihanna showed off an '80s-style flock of curls.
November: Tousled Tendrils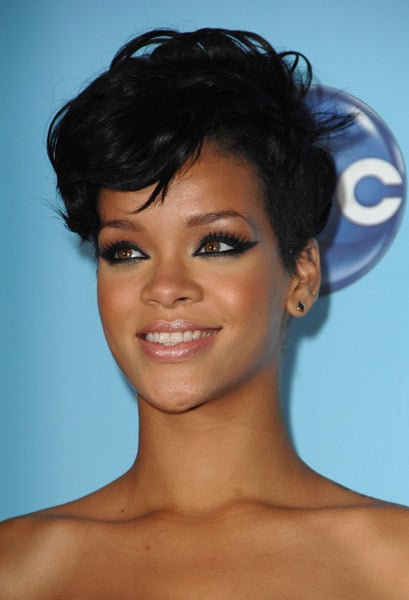 At the American Music Awards, Rihanna opted for soft, textured waves.
December: Nailing It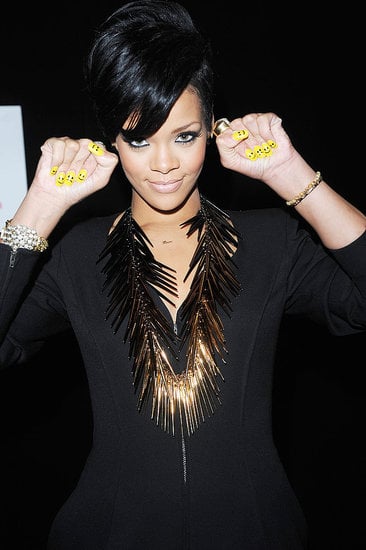 This week, Rihanna displayed happy faces on her manicure — and yet another way to wear her short hair.