Russian Women Sell Their Blond Hair For Little Money
In Russia, Blond Hair Is a Hot Commodity
Like us on Facebook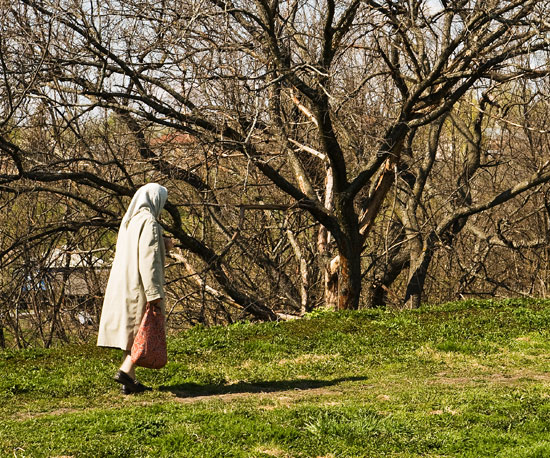 In the small town of Mosalsk, Russia, lies a booming business,

Belli

Capelli, which makes $16 million a year buying and eventually selling human hair — mostly of the blond variety. "Russian hair is the best in the world," the building's owner, Aleksei N. Kuznetsov, bragged to The NYT. The reason? While dark hair obtained from other countries is easier to come by, blond hair is relatively rare. The best blond, according to Kuznetsov, contains honey undertones, feels soft, and reflects light. Blond hair is also easier to color match to a woman's natural shade, and thanks to the flaxen-haired, extension-sporting Hollywood set, blond strands are more popular than ever. To see more just keep reading.

Of course, there's a dark side to this blond story. "[The women] are not doing it for fun. Usually, only people who have temporary financial difficulties in depressed regions sell their hair," explained David Elman of the Raw Virgin Hair Company in Ukraine. And while some women do cut their hair to change their style, sadly, many of these long-haired women are facing economic despair and will walk away with relatively little cash after selling their hair — a "short" 16-inch braid goes for about $50.