As dedicated fans of Modern Family, we were ecstatic to hear that Sarah Hyland would be hosting the 2014 Teen Choice Awards. While we may laugh at Haley's bad life choices, we are majorly impressed by Sarah's red carpet beauty decisions. She's confident, chic, and funny, making her the perfect choice as a host (and as a role model). Get excited to tune in with us to Fox on Sunday, Aug. 10 at 8 p.m. EDT by seeing why Sarah is a total beauty style icon.
She loves braids as much as we do.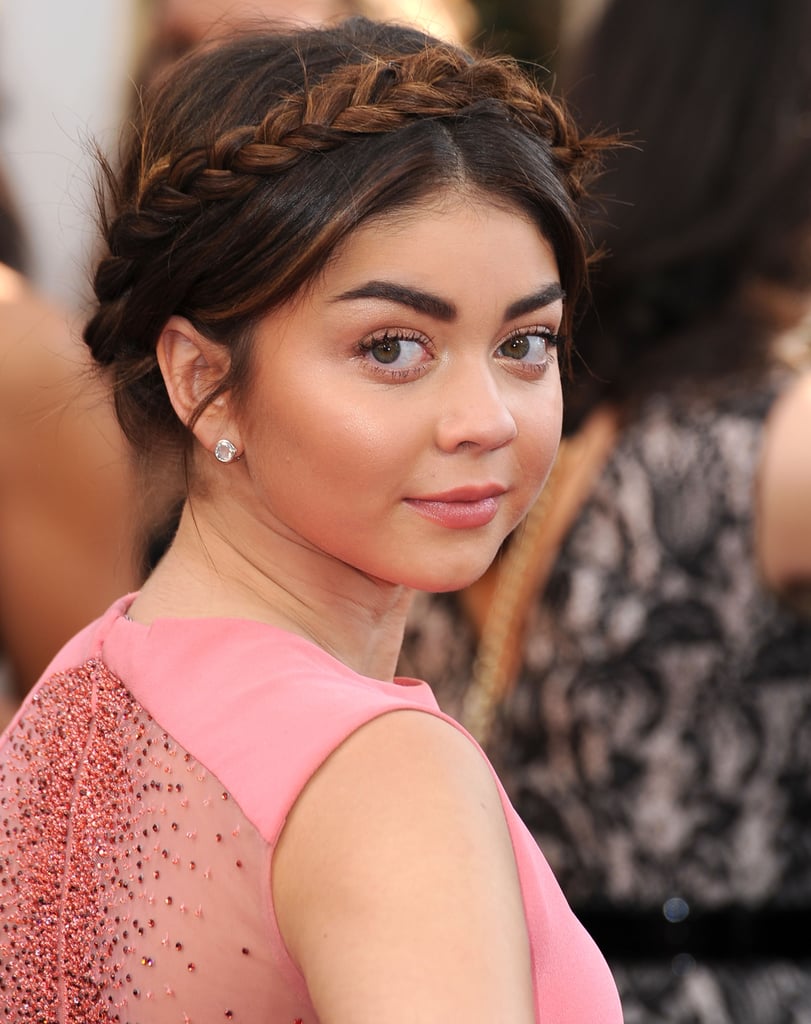 Sarah modernized a sweet milkmaid braid [1] at the 2014 Golden Globe Awards by pairing it with a very bold brow.
She tries hair trends.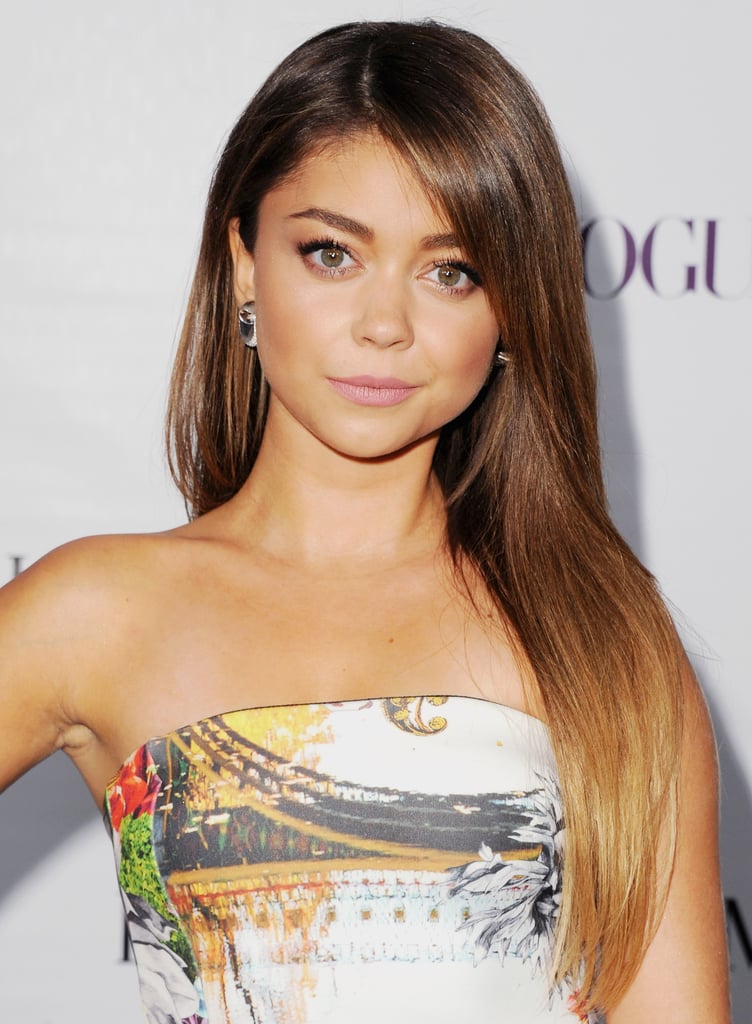 Ombré definitely had its moment in the spotlight, but Sarah went one step further with the trend when she appeared at the 2013 Teen Vogue Young Hollywood Awards with ultralong sombré [2] locks.
She nails nail art.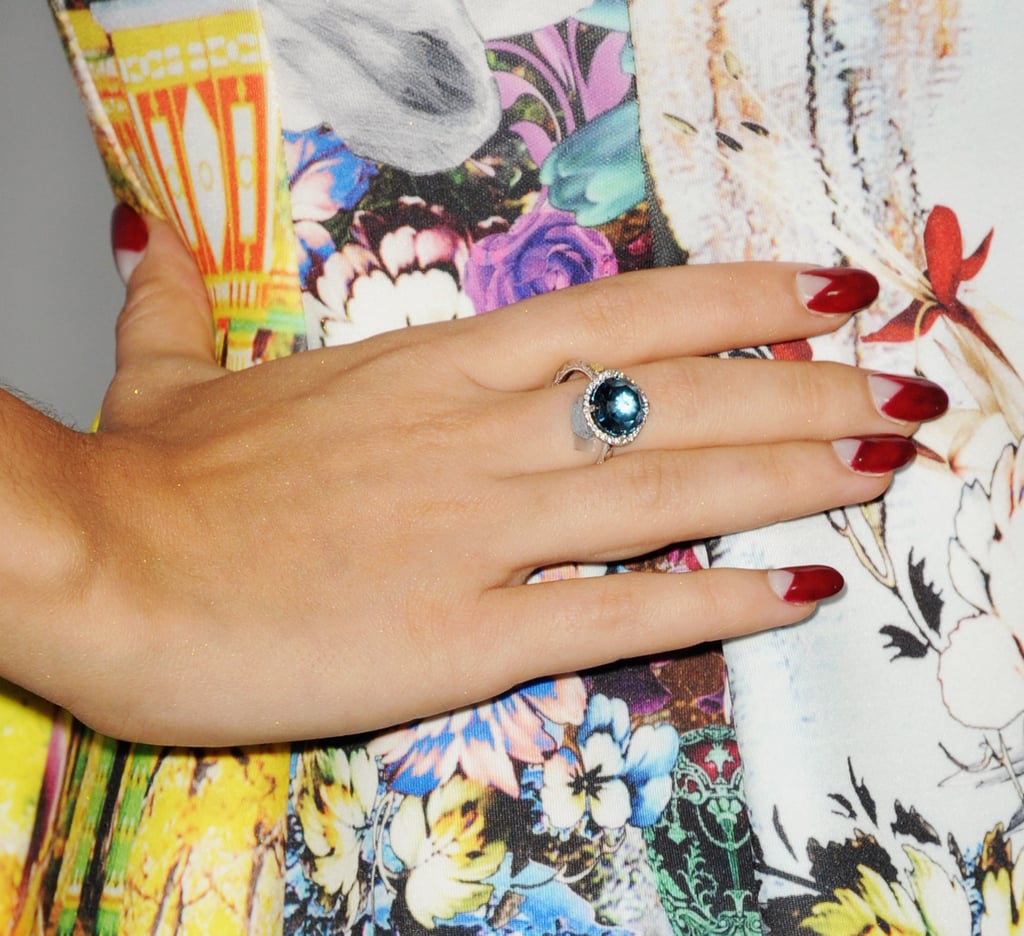 Nail art [3] could easily clash with or get lost in a print this busy, but Sarah smartly went for an edgy-yet-elegant deep-v design.
She looks better with a headband than Blair Waldorf.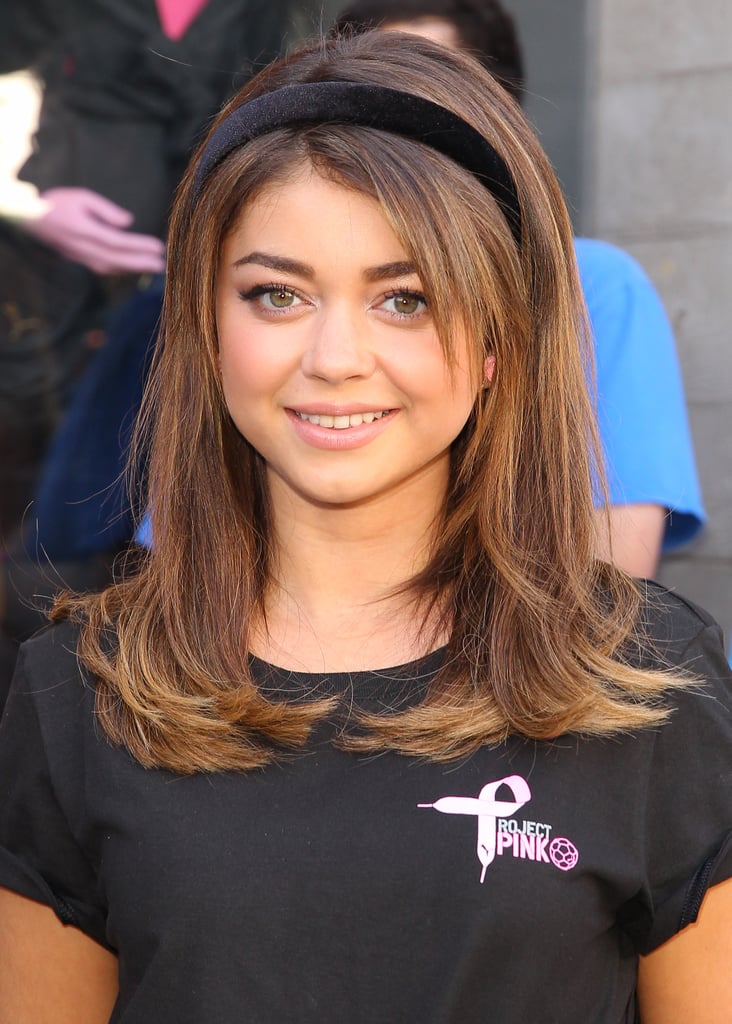 At the Puma Project Pink charity launch, the perfect placement of Sarah's velvet headband (not too far back, sideswept bangs peeking out) made us want to revive the hair accessories trend. The amped-up crown and lovely layers kept the look from being prim.
She looks good with bedhead-y hair.
We usually put our hair back in a low pony like Sarah's (here at SiriusXM Studios in 2014) before bed, but we could only dream of waking up with hair that looked that sexy. It's all in the little details — volume, a deep side part, and a covered hair elastic.
She can rock bangs.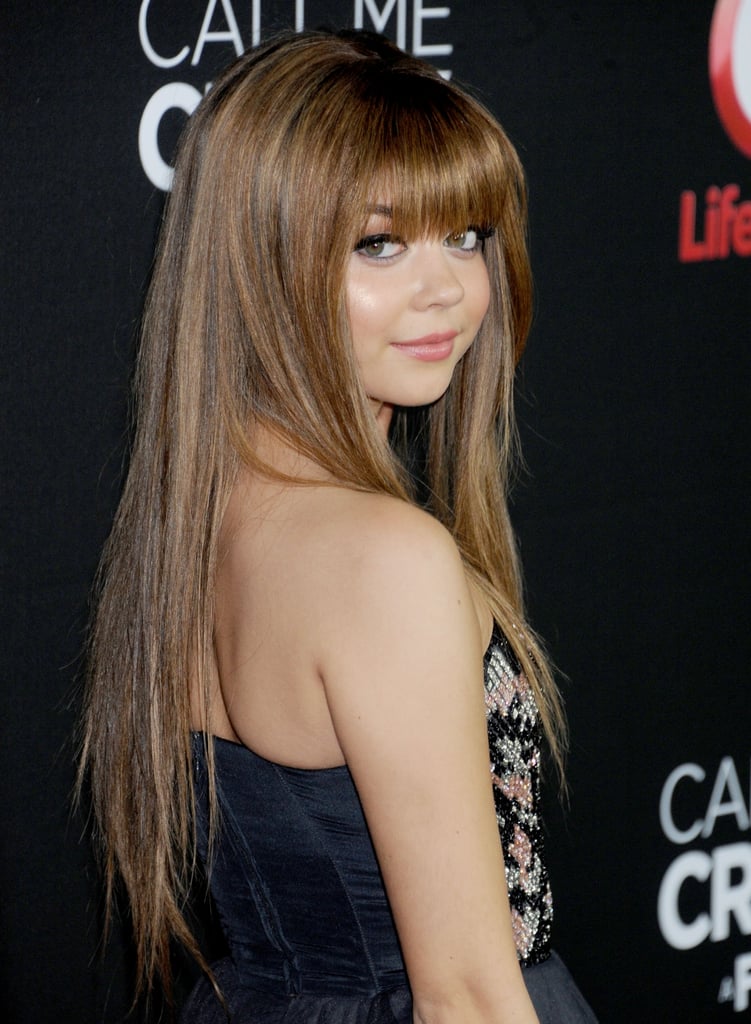 When we saw Sarah at the premiere of the Lifetime movie Call Me Crazy: A Five Film, we were both jealous and impressed — that fringe is flawless.
She makes retro look superchic.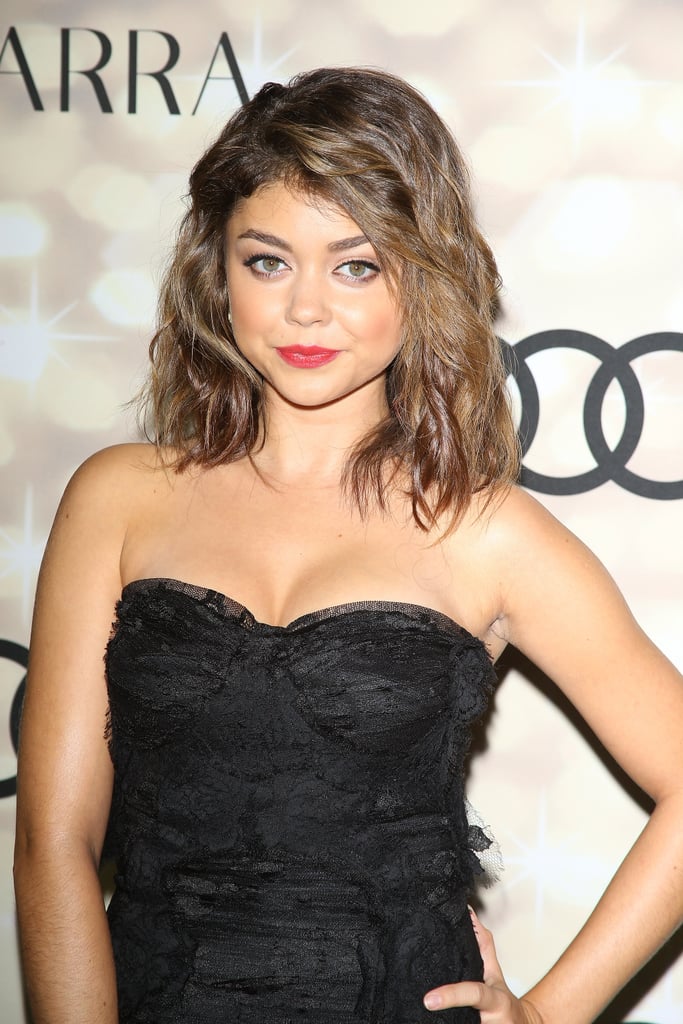 At the Audi and Altuzarra Emmys kickoff party in 2013, Sarah's brown wavy lob looked almost permed and feathered. Paired with a red lip and a strapless black dress, she appeared ready to take on the night.
She can get gorgeously glam.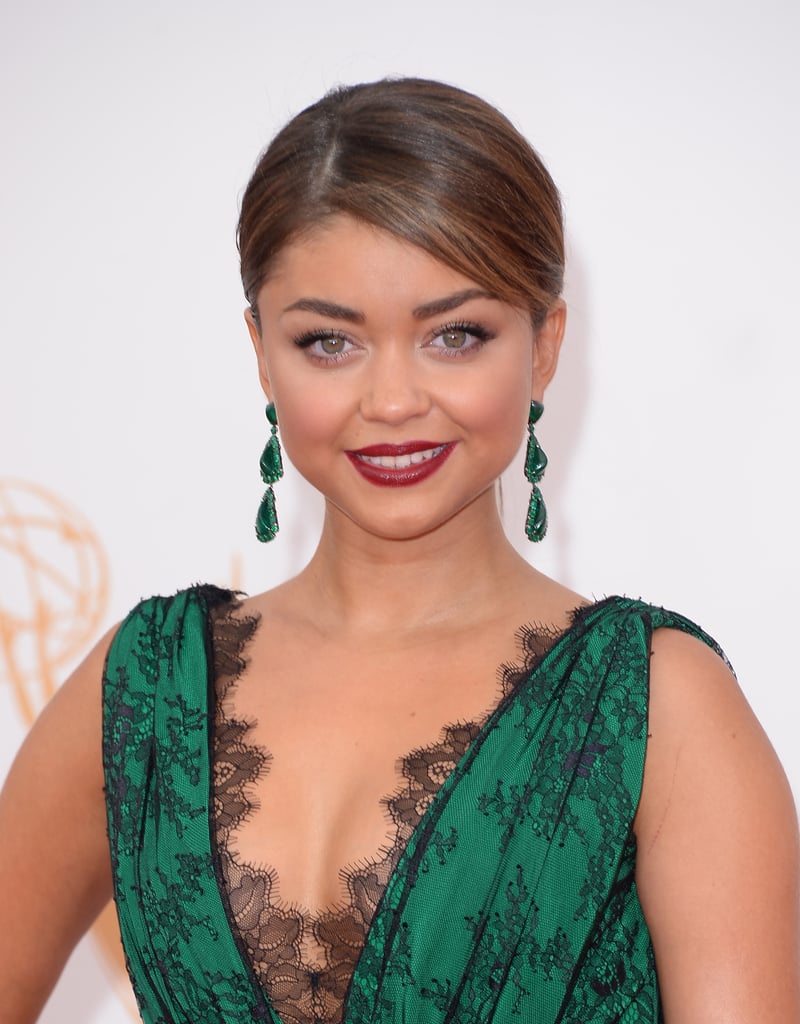 At the 2013 Emmys, Sarah pinned her hair back to showcase a va-va-voom Cabernet-hued lip, keeping the rest of her face relatively bare.
She's not afraid to get edgy.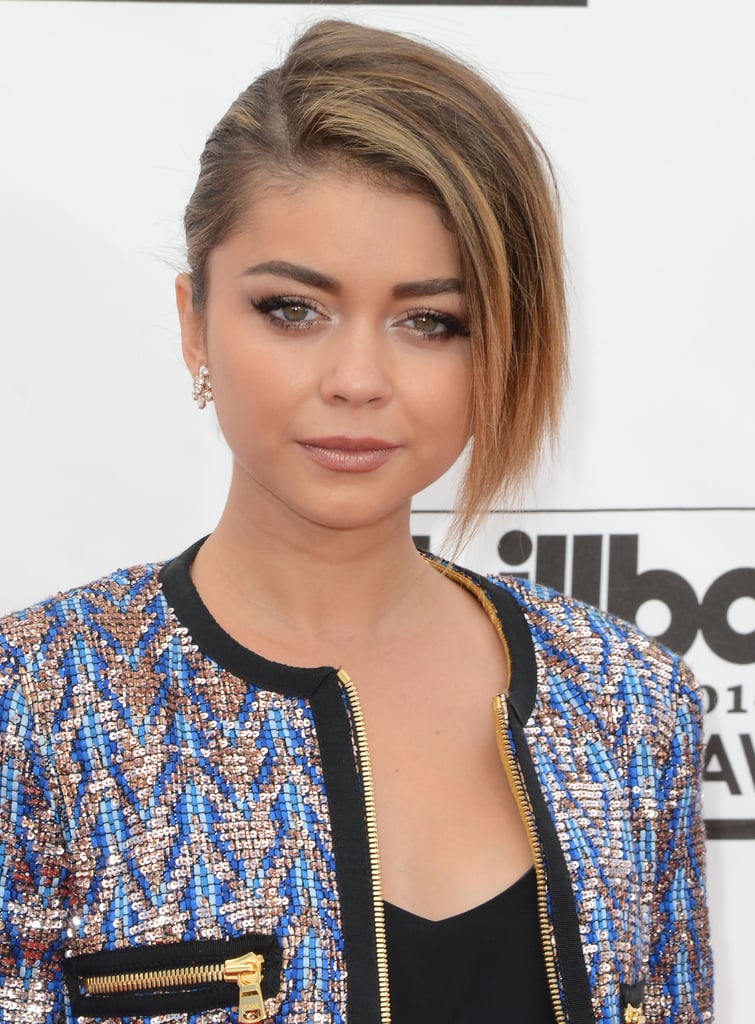 When we saw Sarah at the 2014 Billboard Music Awards, our initial thought was that she got an intense undercut — but it was actually a funky bun. With that zipper-accented blazer, the style almost looked motorcycle chic.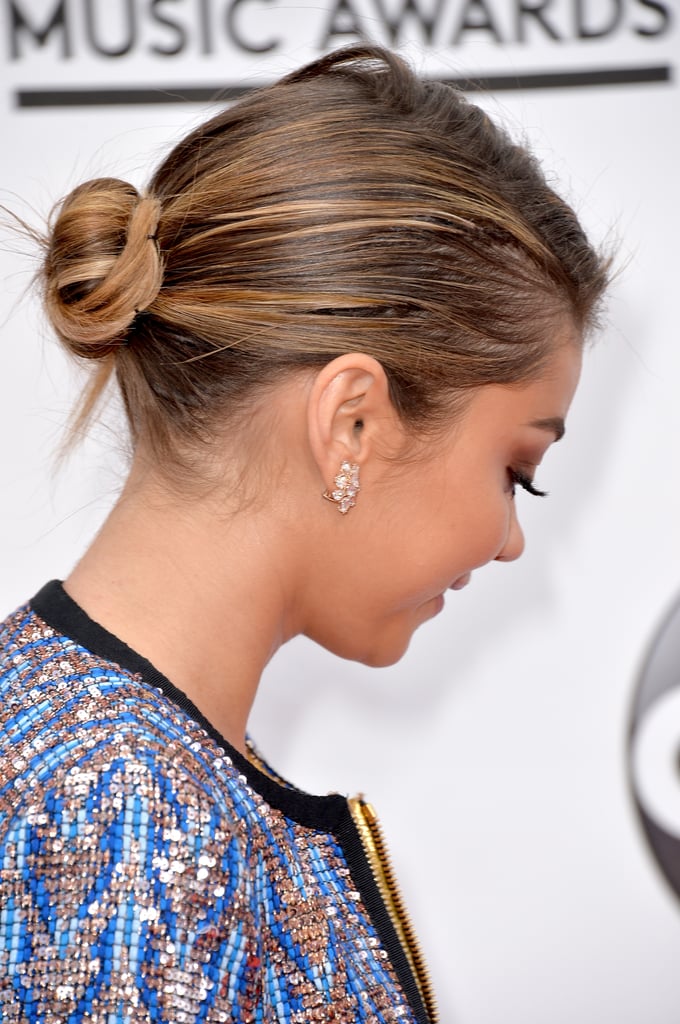 Here's the look from the side.