Sarah Jessica Parker [1] has been a beauty icon for decades. As a child actor, she was in the spotlight with the trademark curls required to play Annie. And it almost goes without saying that SJP's curly locks officially earned pop culture royalty status thanks to her long run playing the hilarious [2] and always quotable [3] Carrie Bradshaw on Sex and the City on both the big and small screens.
Beyond being a major beauty inspiration, Sarah Jessica is a serious style icon [4] and one-half of one of our favorite Hollywood couples [5] with her husband of almost 20 years, Matthew Broderick [6].
On today, SJP's 51st birthday, we're honoring her iconic status by looking back at how her beauty look has evolved over the years — happy birthday, SJP!
2016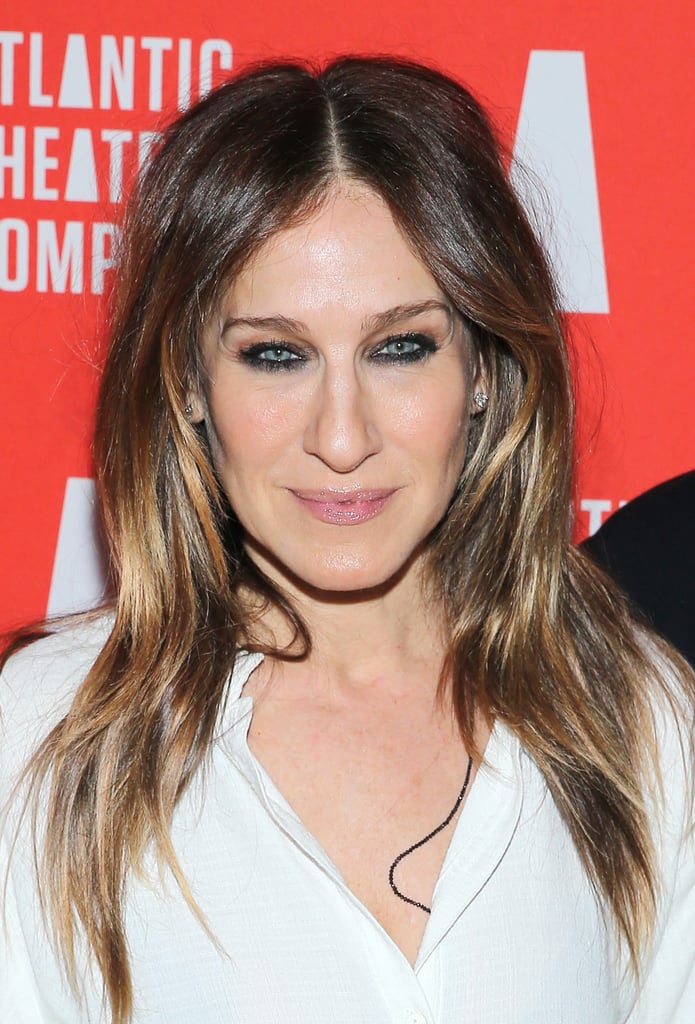 Sarah Jessica proved the lasting power of the smoky eye at the opening of Hold on to Me Darling in NYC.
2015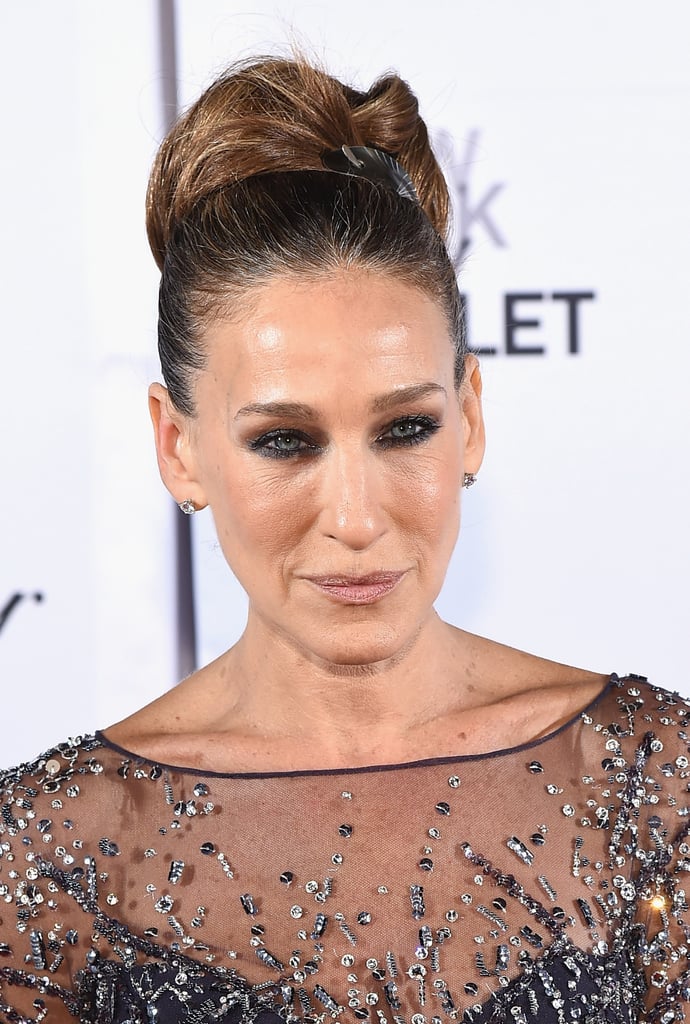 SJP wore a lovely, high bun for a 2015 NYC Ballet gala.
2014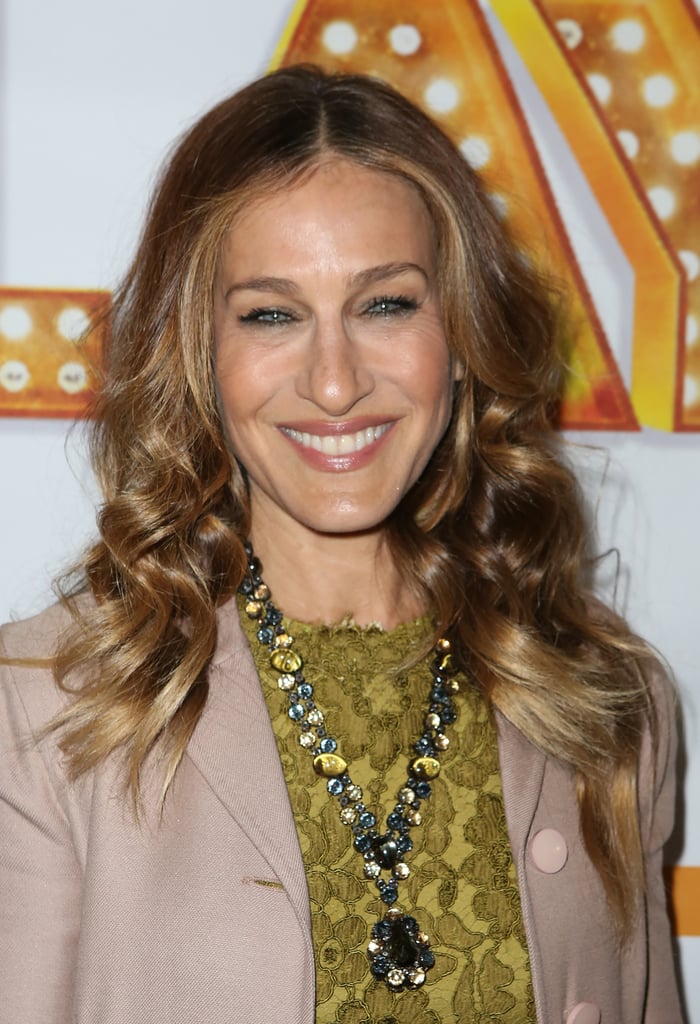 Sarah Jessica rocked a middle part with curly hair during the reopening night of It's Only a Play in NYC.
2013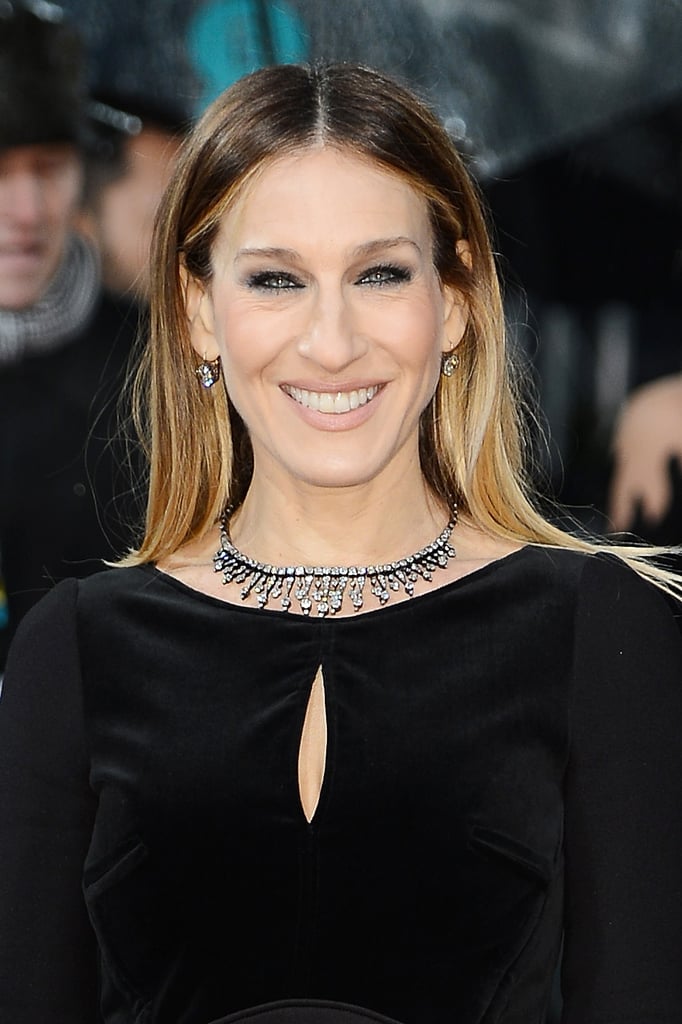 SJP tried the ombré trend at the BAFTAs in London.
2011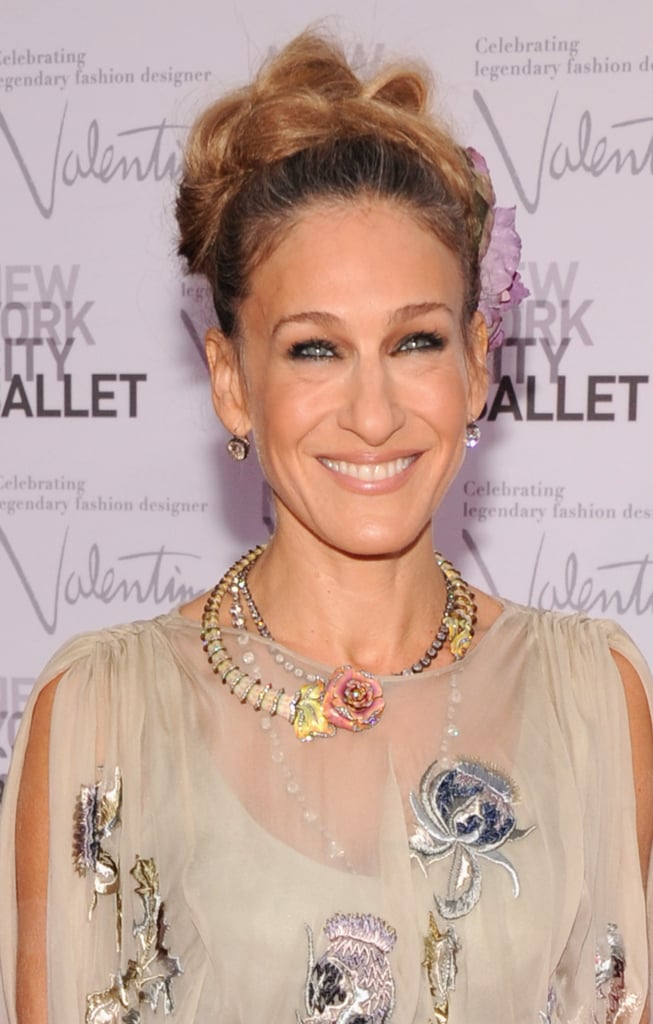 A twisted bun played up Sarah Jessica's signature black eyeliner perfectly at the Fall Ballet Gala in NYC.
2010
She wore a swept-back bun and smoky pink liner at the New York City Ballet Spring gala in 2010.
2010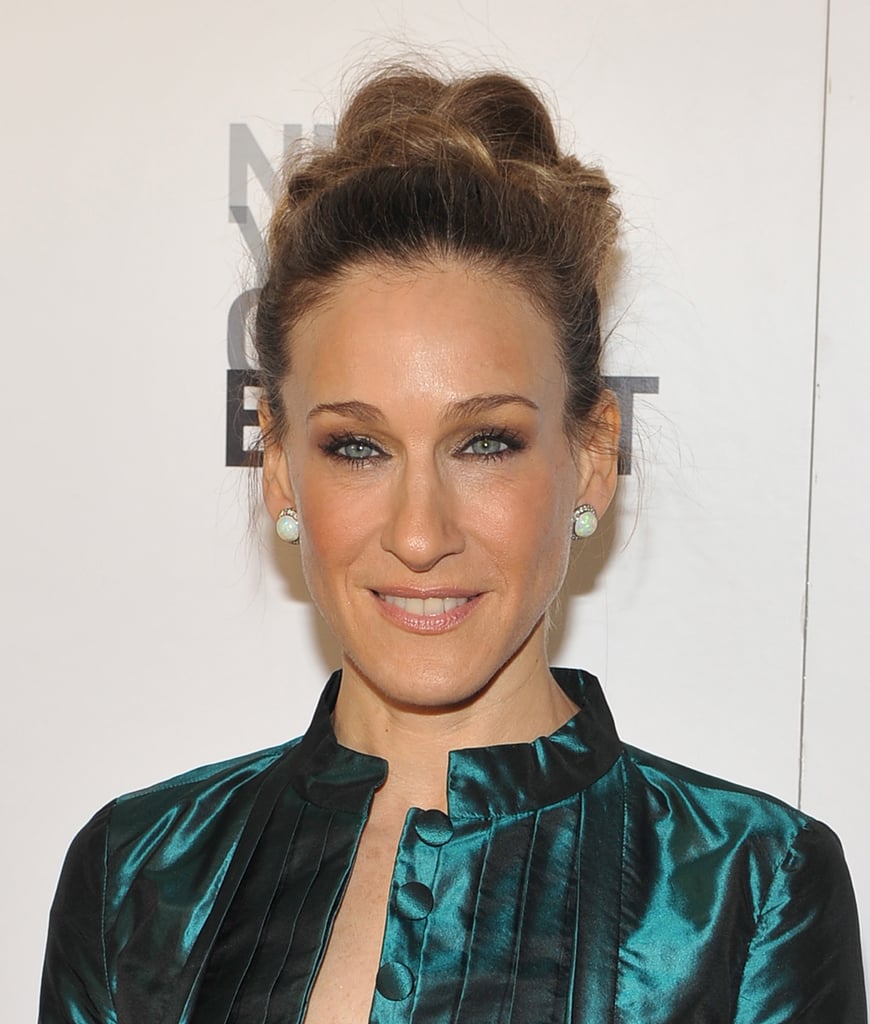 Gorgeous and utterly refined in a twisted chignon and subtle makeup at a ballet event in NYC.
2009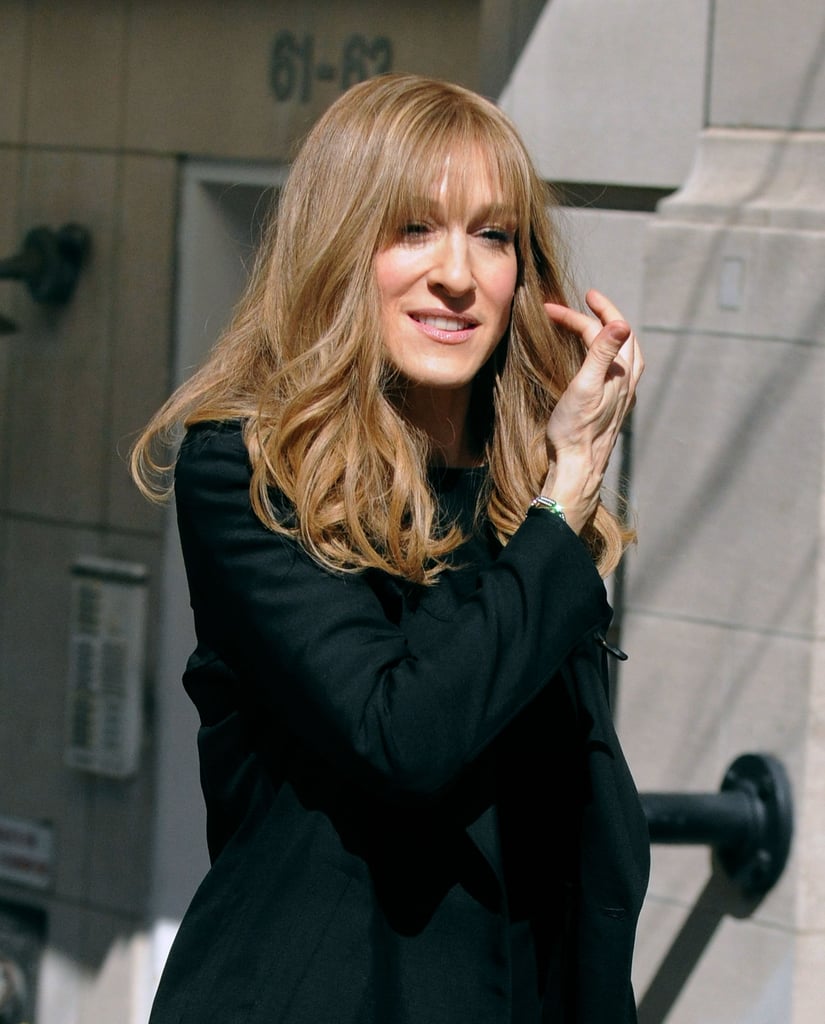 SJP tried a new look — a wig, with bangs — while on set in NYC.
2008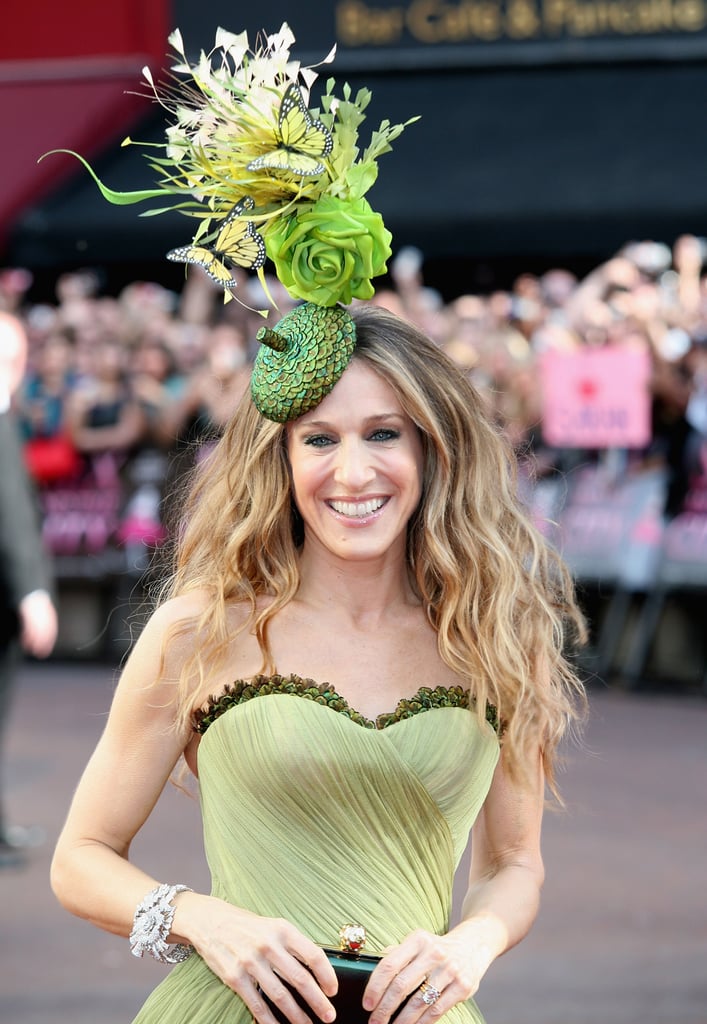 At the premiere of the first Sex and the City movie, Sarah Jessica experimented with accessories.
2005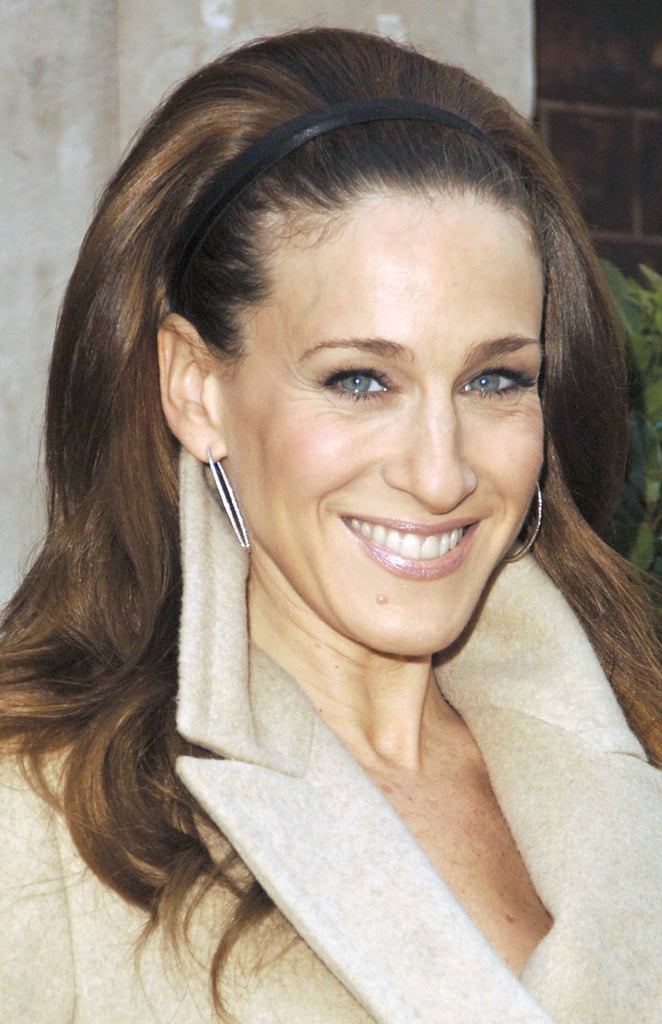 SJP went dark again in 2005 and showed off her color at a photocall for her movie The Family Stone.
2004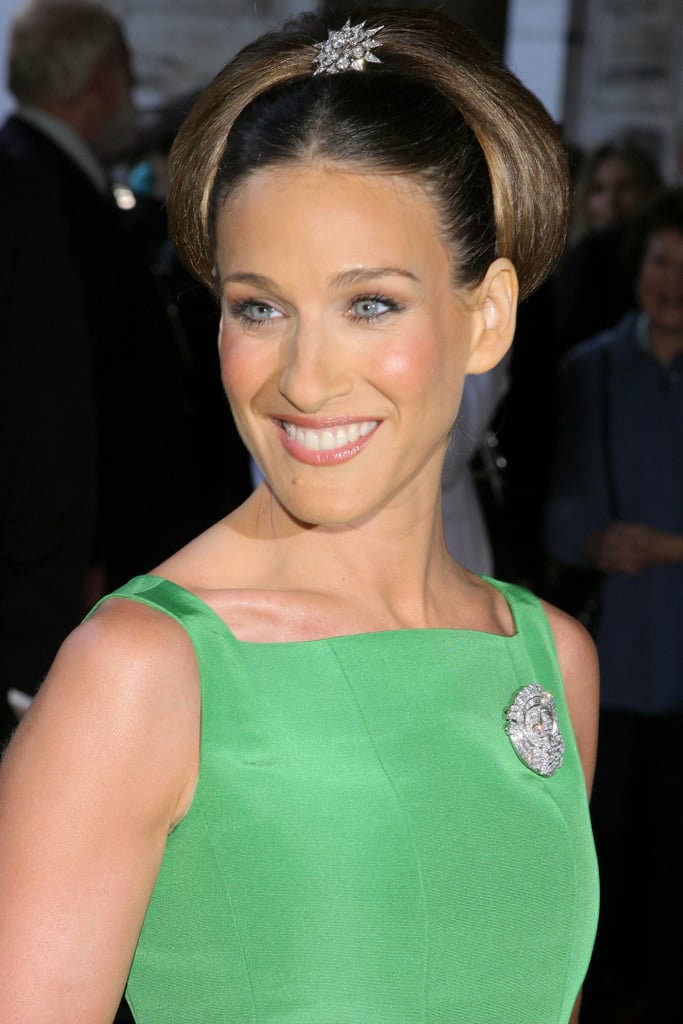 Sarah Jessica aimed for vintage elegance with a smooth, sweeping updo at the New York City Ballet Gala.
2002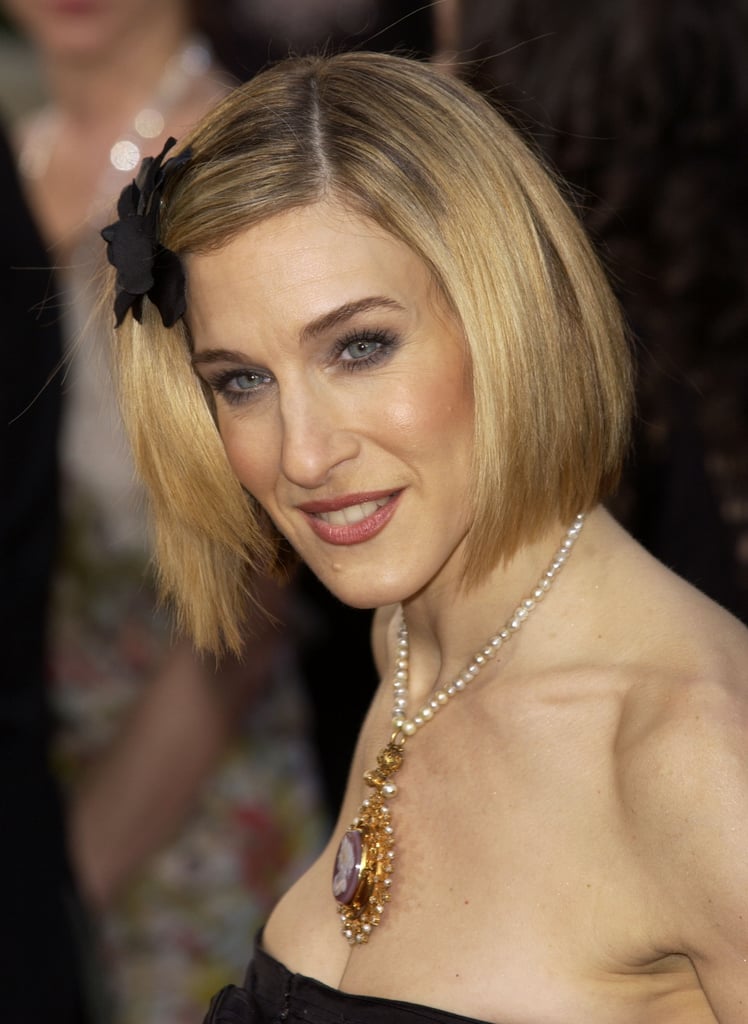 SJP had a short bob she styled with a bow at the 2002 Golden Globes in Los Angeles.
2001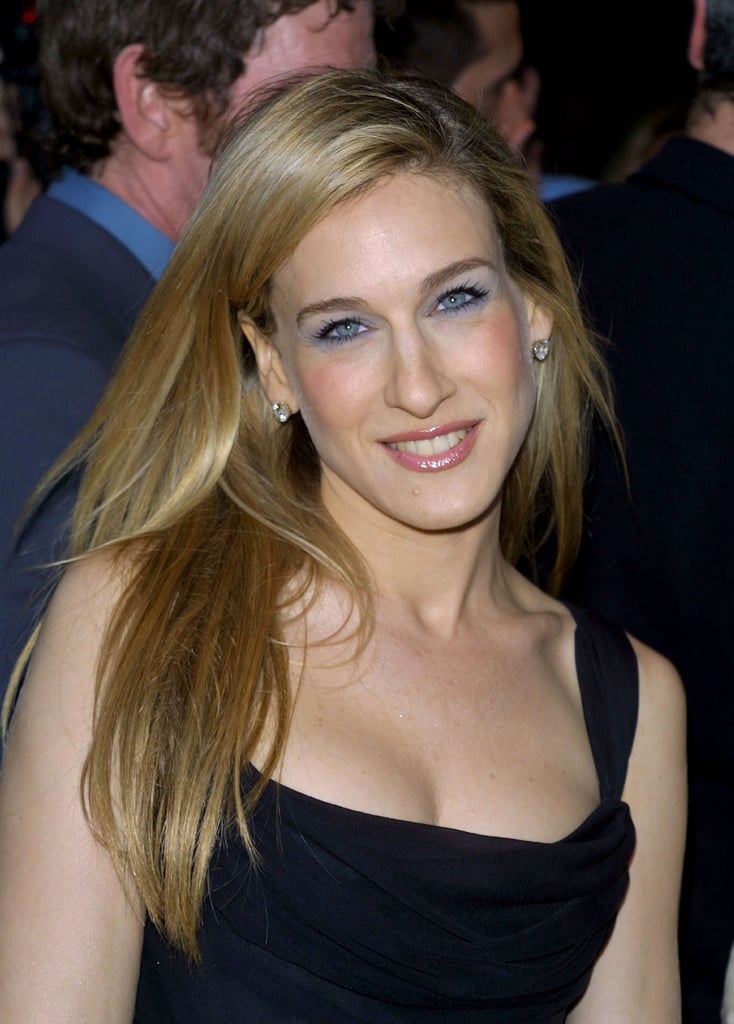 For the Sex and the City season premiere in NYC, SJP wore her hair long and super straight.
2000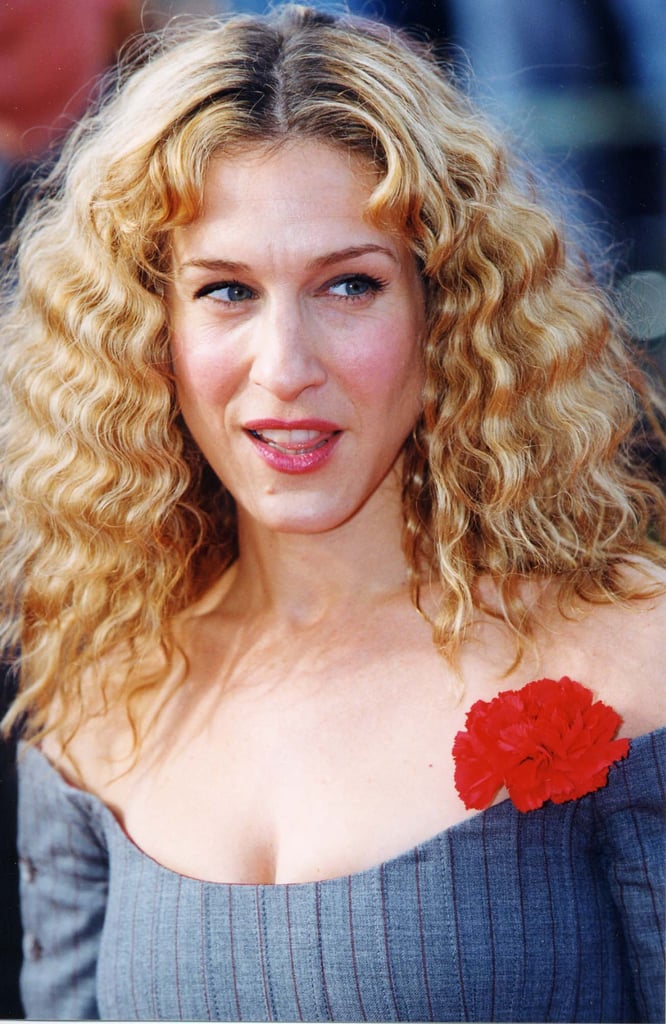 SJP experimented with crimped-looking spirals and her signature roots filming Sex and the City in NYC.
1998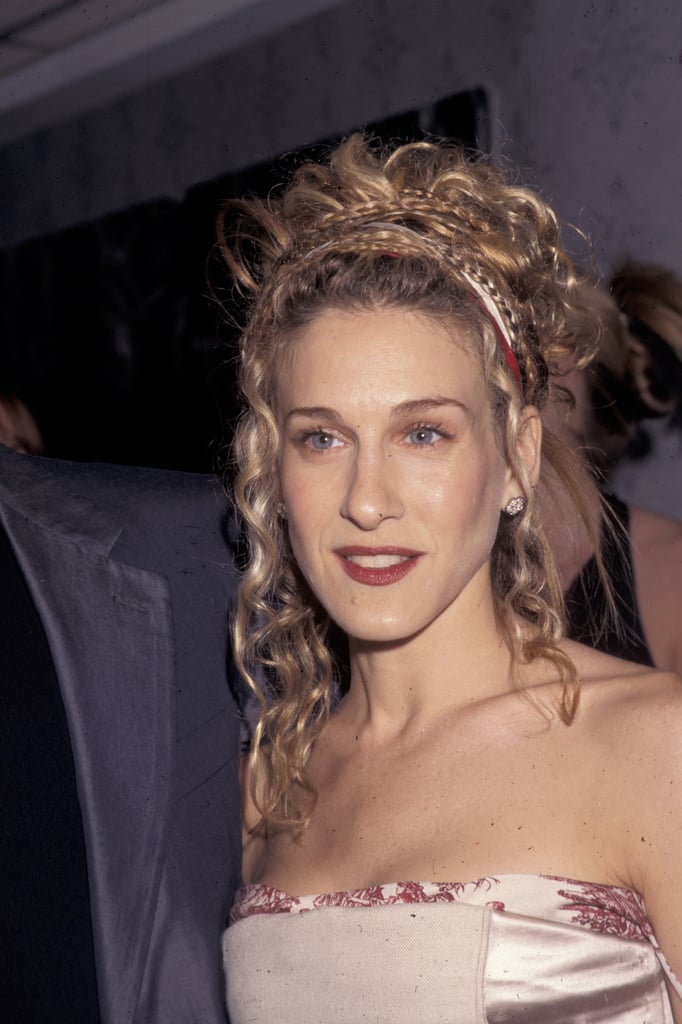 Tiny braids and plenty of twists at a premiere of Sex and the City in NYC.
1993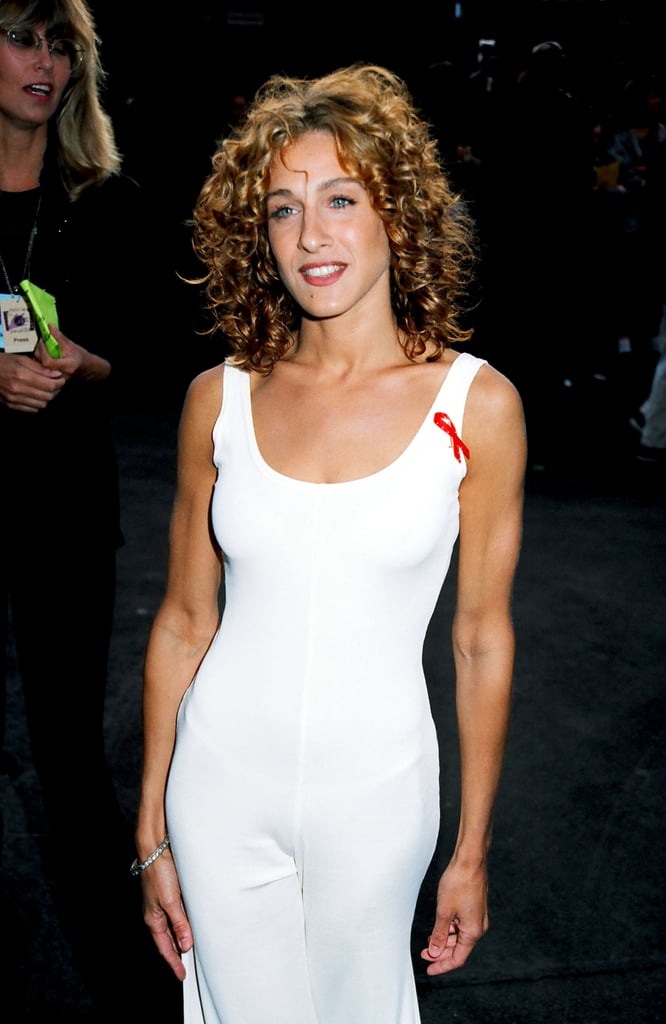 Sarah Jessica wore her hair curly and short for the MTV Video Music Awards in Los Angeles.
1991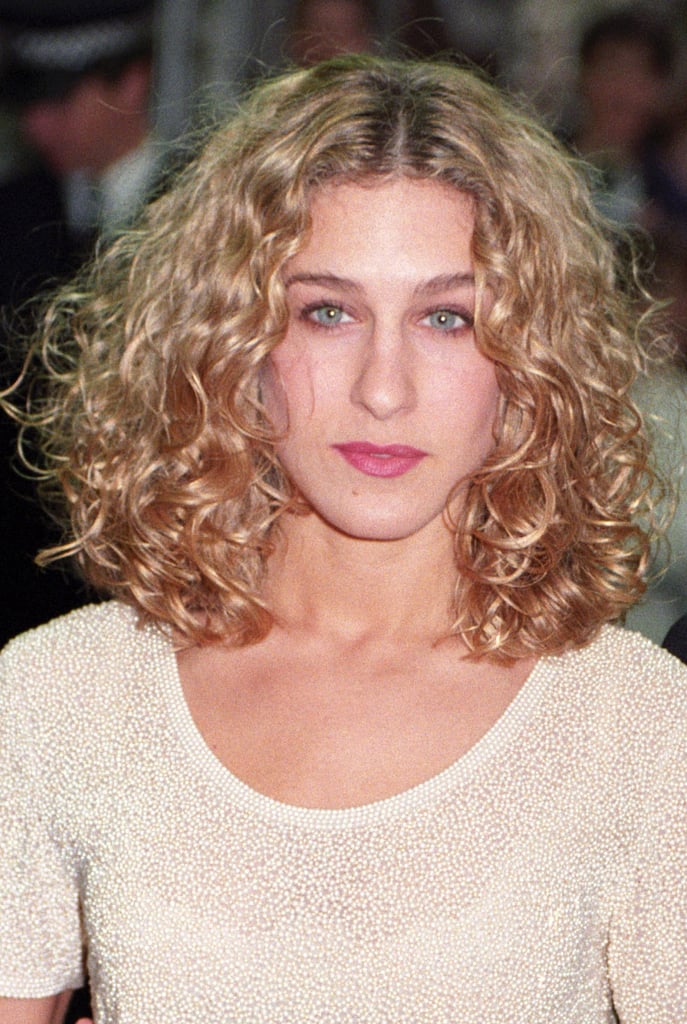 At the beginning of a new decade, Sarah Jessica got a shorter, more adult cut and wore the style to the London premiere of LA Story.
1988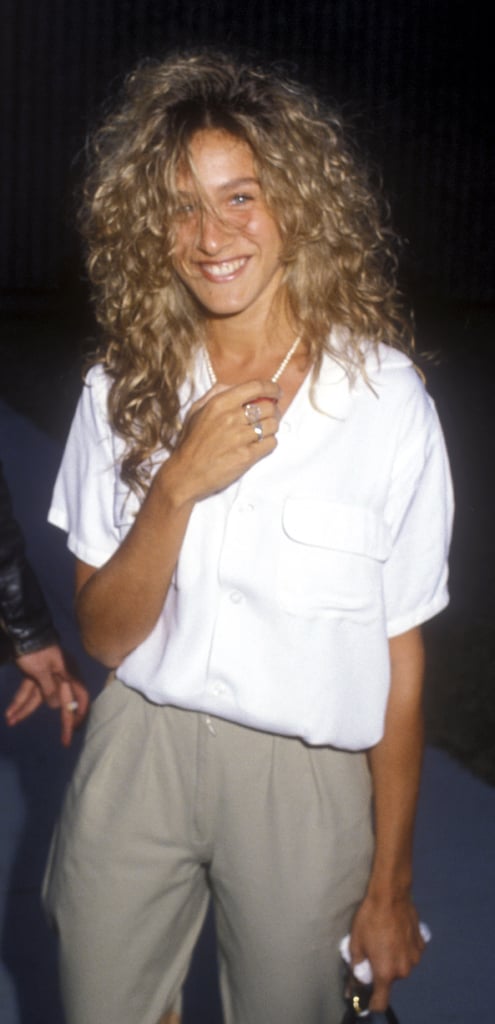 She wore loose curls to a screening of Bull Durham in NYC.
1986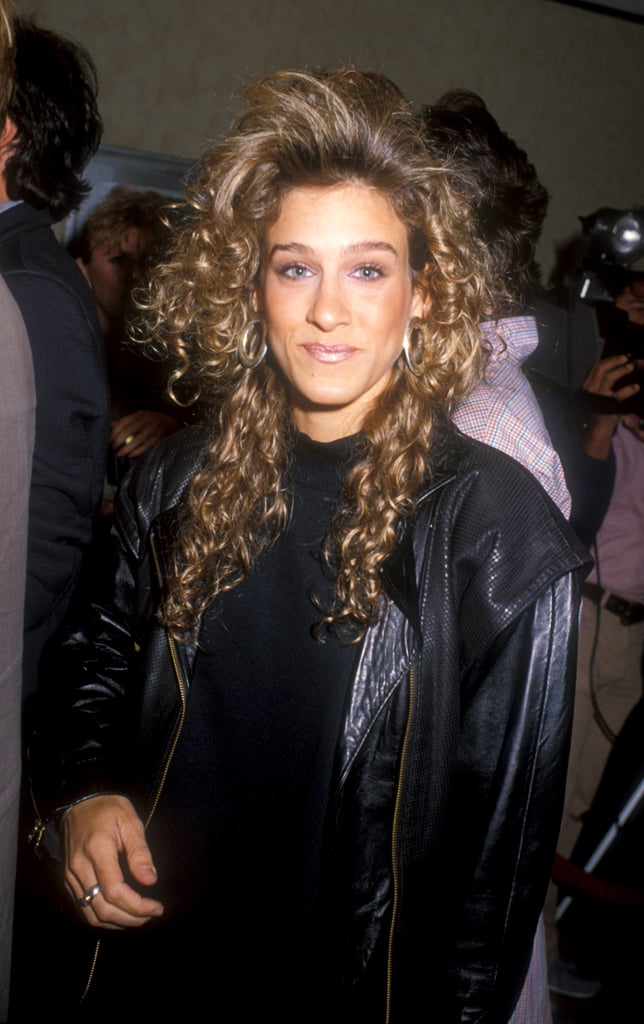 Big hoop earrings and sideswept curls? Yup, it was the '80s — and SJP rocked the style to an event in Los Angeles.
1980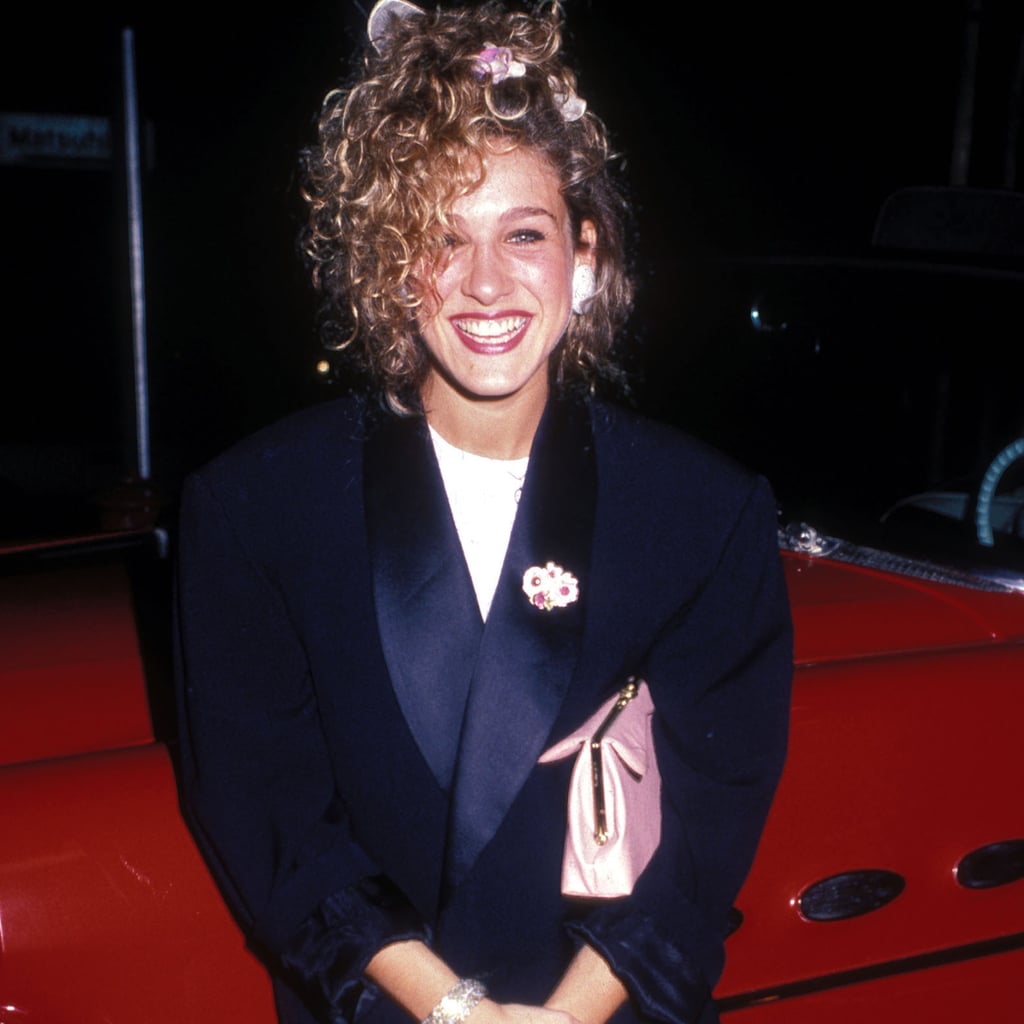 A high ponytail with curls was the name of the game for SJP for an event in 1980.
1979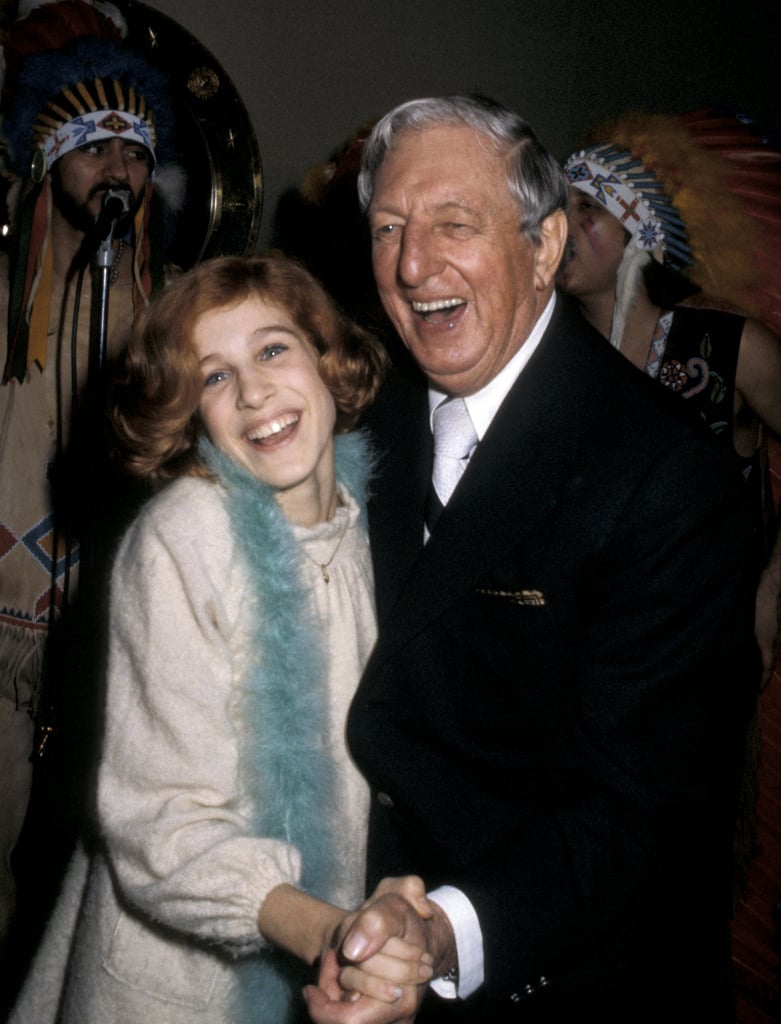 Sarah Jessica had her signature style even at a young age, seen here at a Thanksgiving party in NYC.