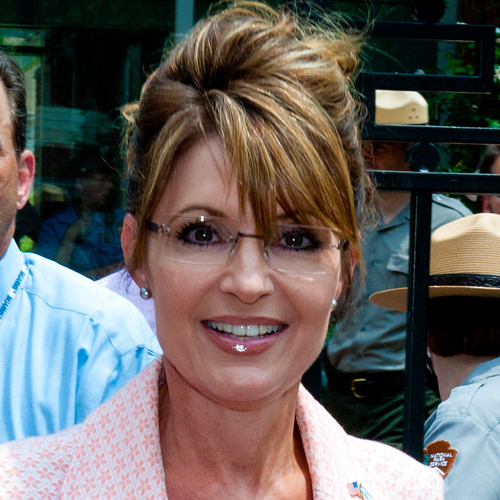 The Beehive,
Sarah Palin's hometown hair salon
, is getting its own TLC reality show in a few months' time, putatively titled
Big Hair Alaska
. Coming on the heels of her show,
Sarah Palin's Alaska
, and alongside the nation's longtime fascination with Ms. Palin's looks, it makes sense that a network thought to combine the two.
There will probably be a Palin appearance or two, since the former governor is a longtime client, but other than that there's no word on what, exactly, the show will be about other than "a busy hair salon in Wasilla, AK, where the personalities of the owner and her staff are as big as the hairstyles they create." TLC will definitely find some drama in this setup, but will you be tuning in to see it?