Shakira [1] has been a hip-shaking star in the United States for nearly 15 years. While her hips may not lie, her hair isn't always telling the whole truth: it's been every texture you can think of and a wide assortment of hues. With the announcement of her second pregnancy [2], we're taking a look back at at her hair history. We're not sure what her natural hair looks like, but no matter what, her kids will be lucky to get her genes. Click through Shakira's best looks and find your favorite style.
April 1999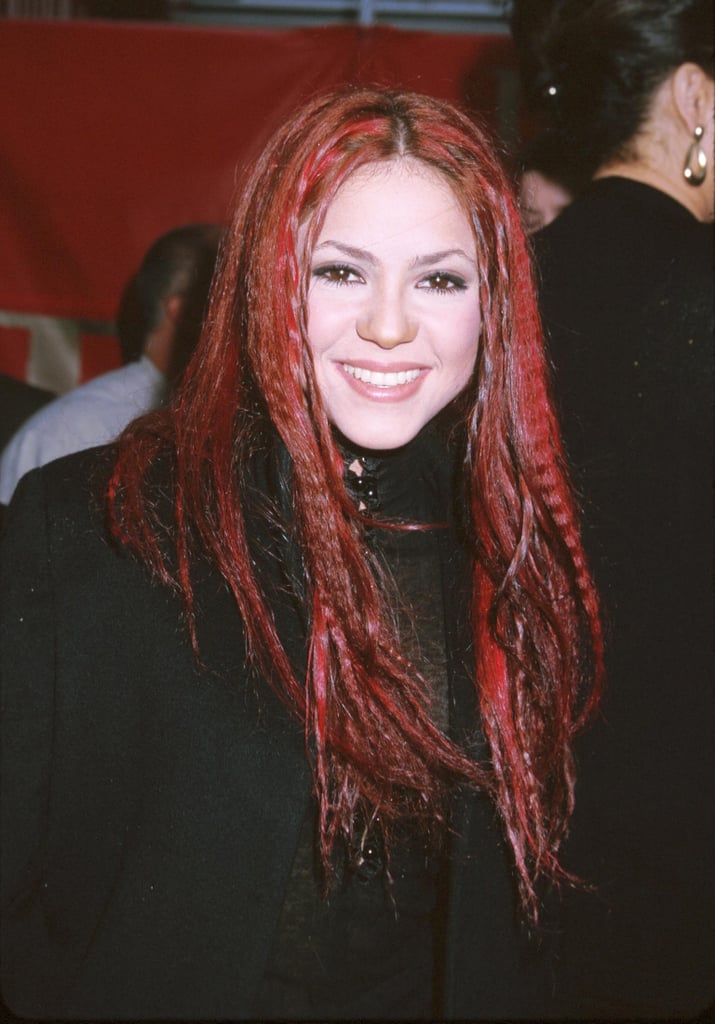 Yes, this is Shakira [3]! She wore these bright red, crimped locks to the 1999 Alma Awards.
September 2000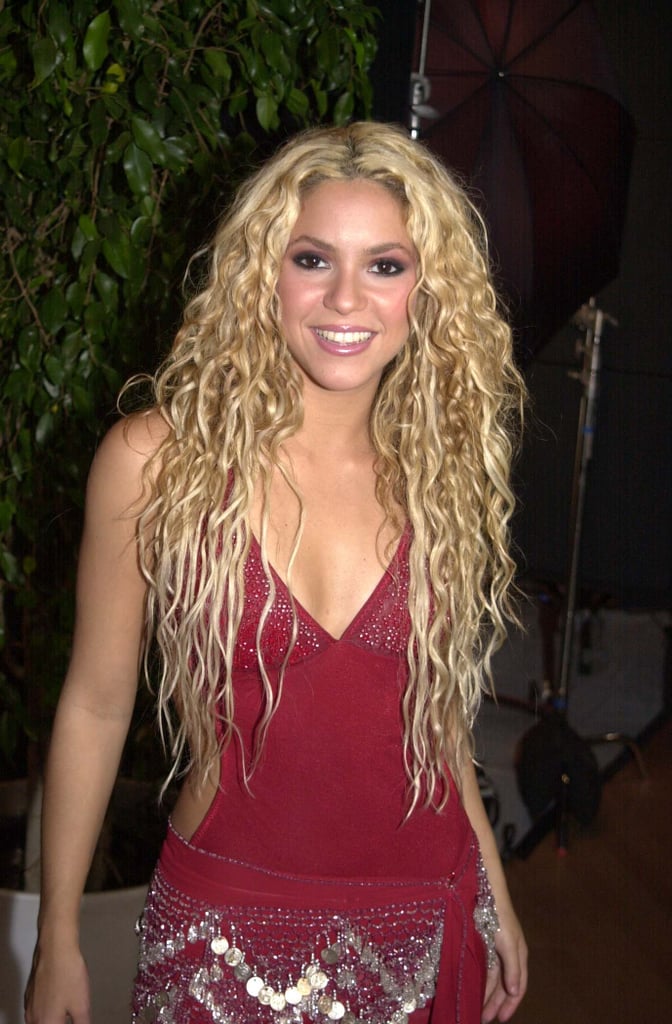 The following year looks a little more familiar. These long, tight-yet-stretched curls on Shakira [4] at the 2000 Latin Grammy Awards were also favored by Christina Aguilera [5] at the time.
September 2001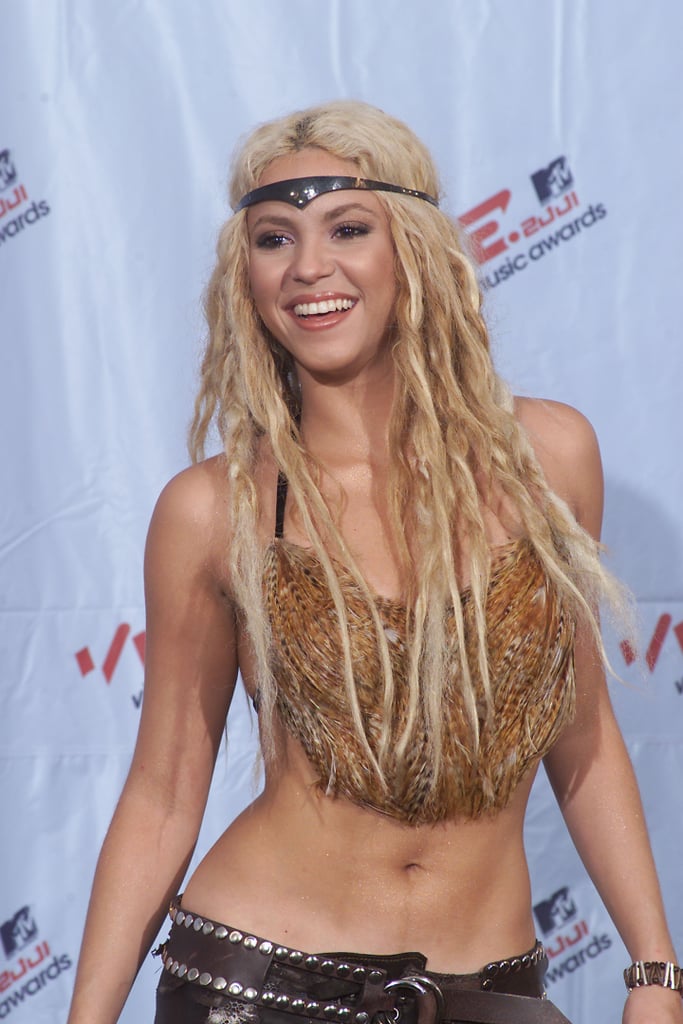 At the 2001 MTV Video Music Awards, Shakira [6] accessorized her long locks with a Wonder Woman-esque headband.
June 2002
In 2002, Shakira [7] attended the MuchMusic Video Awards with chocolate lowlights that starkly contrasted against her blond hair.
November 2002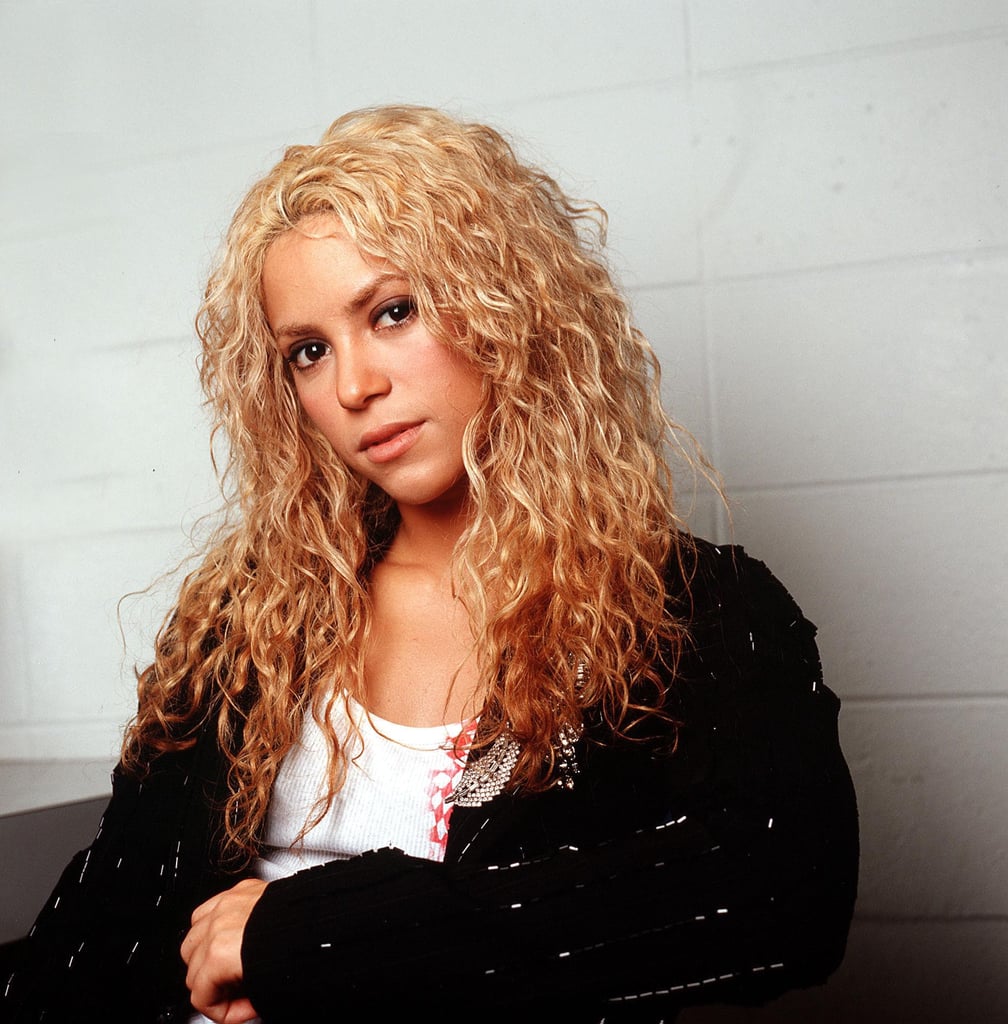 Backstage during rehearsal for her Tour of the Mongoose, Shakira [8] sported this gorgeous head of curls.
October 2003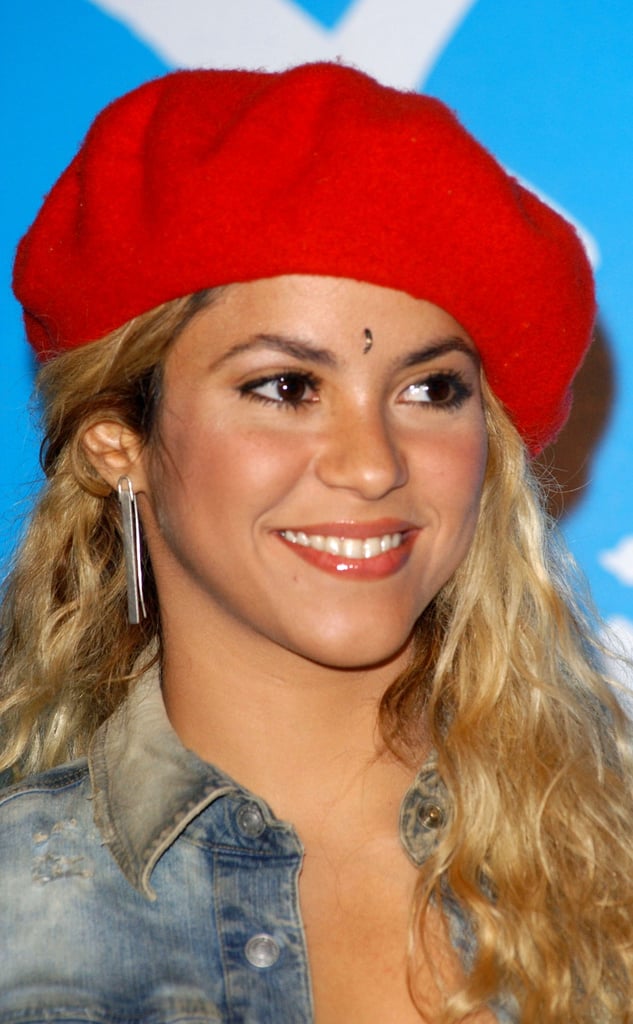 As she was announced the new UNICEF Goodwill Ambassador, Shakira [9] wore a beret on top of her waves (and a bindi [10], too.)
October 2004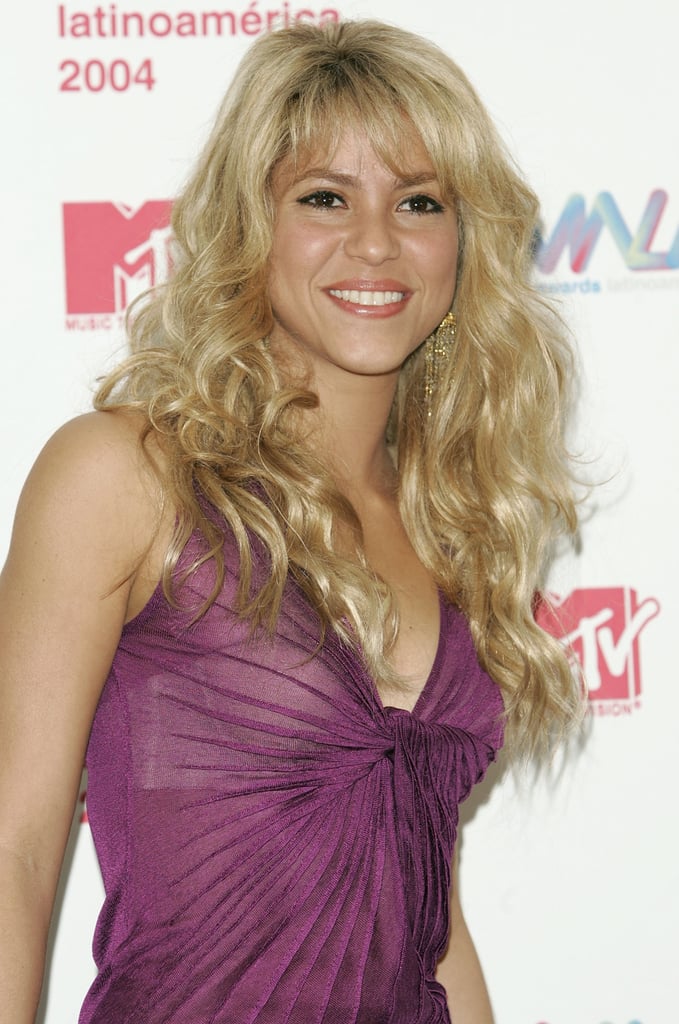 Shakira [11] also looks awesome in bangs, proven here at the 2004 MTV Latin American Video Music Awards.
August 2005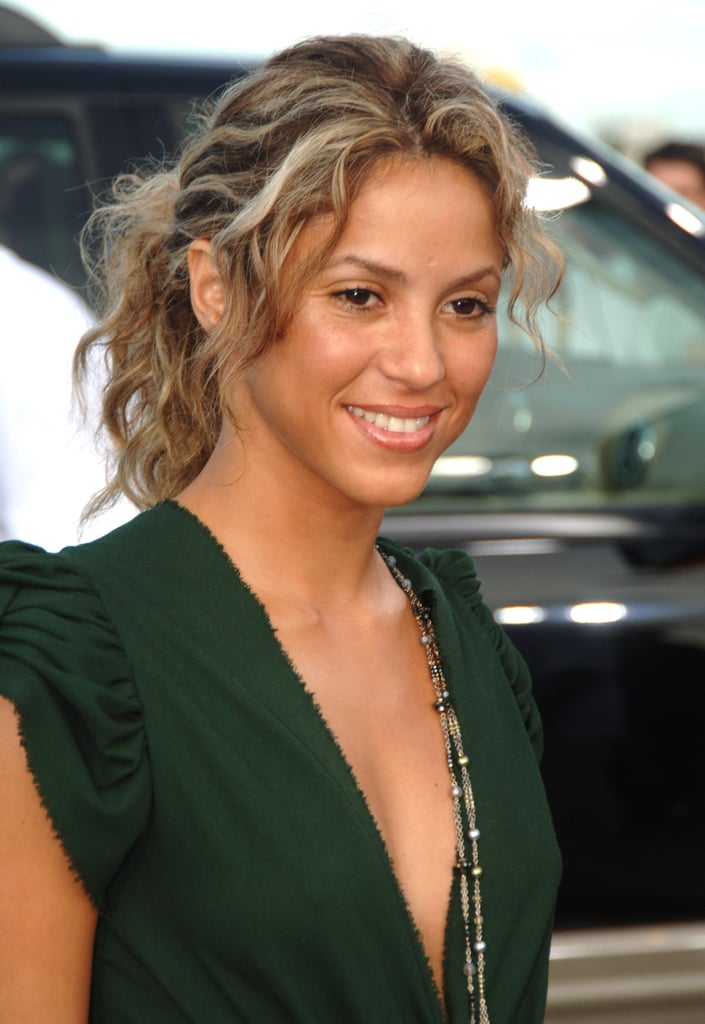 Shakira [12] rarely wears her hair back, but she did at the 2005 MTV Video Music Awards, letting platinum highlights fall out of her darker, messy ponytail.
April 2006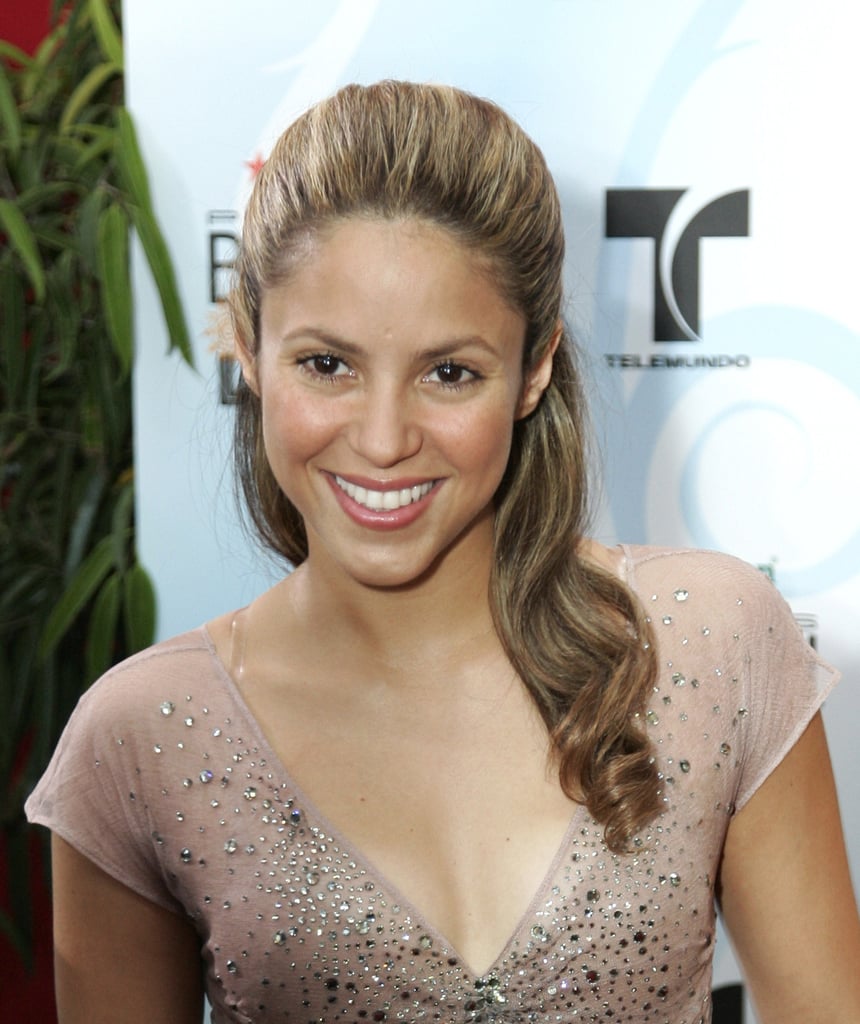 Shakira [13] wore her hair much straighter (and look how shiny it is!) to the 2006 Billboard Latin Music Conference.
August 2006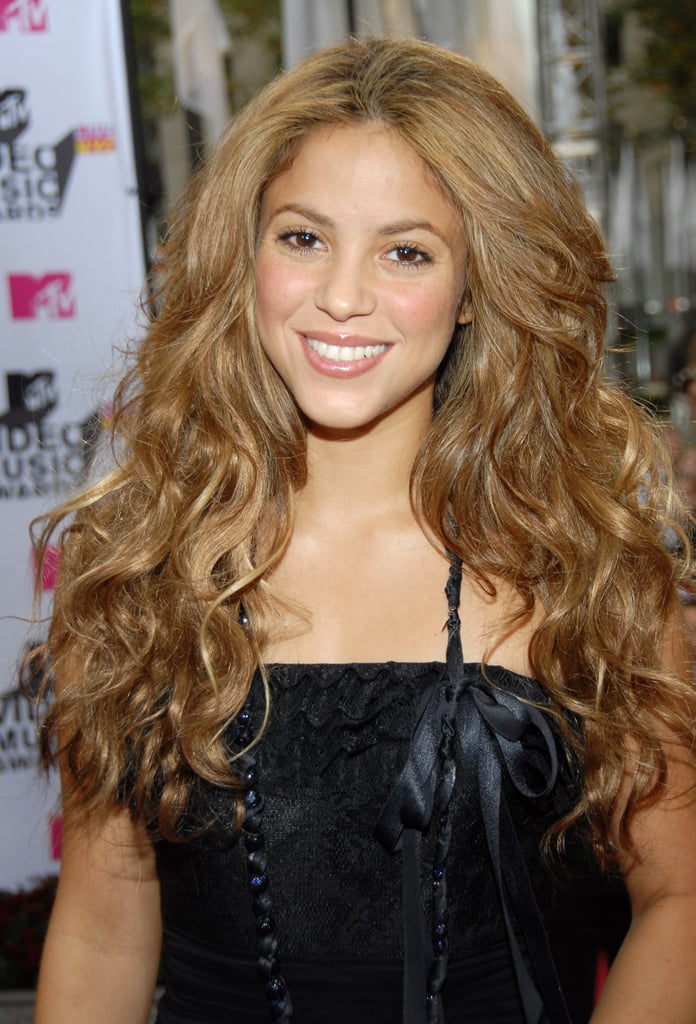 At the 2006 MTV Video Music Awards, Shakira [14] wore her thick, voluminous locks in a beautiful shade of honey.
November 2006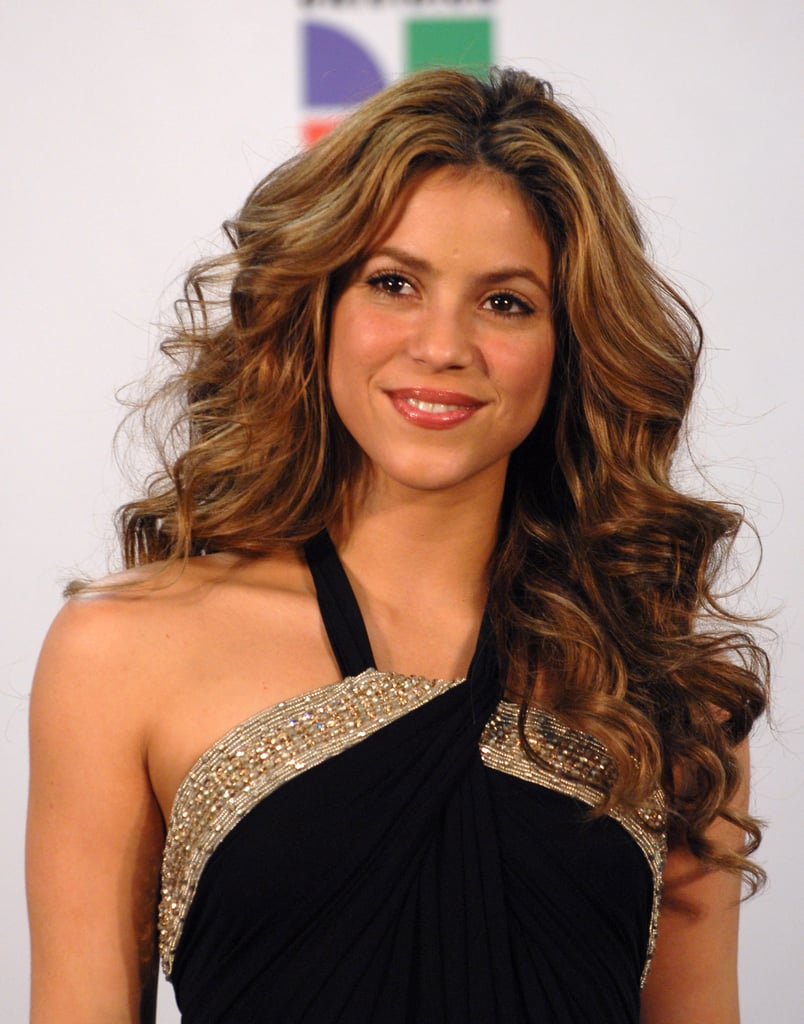 At the 2006 Latin Grammy Awards, Shakira [15]'s hair was a richer shade of brown and flawlessly curled.
February 2007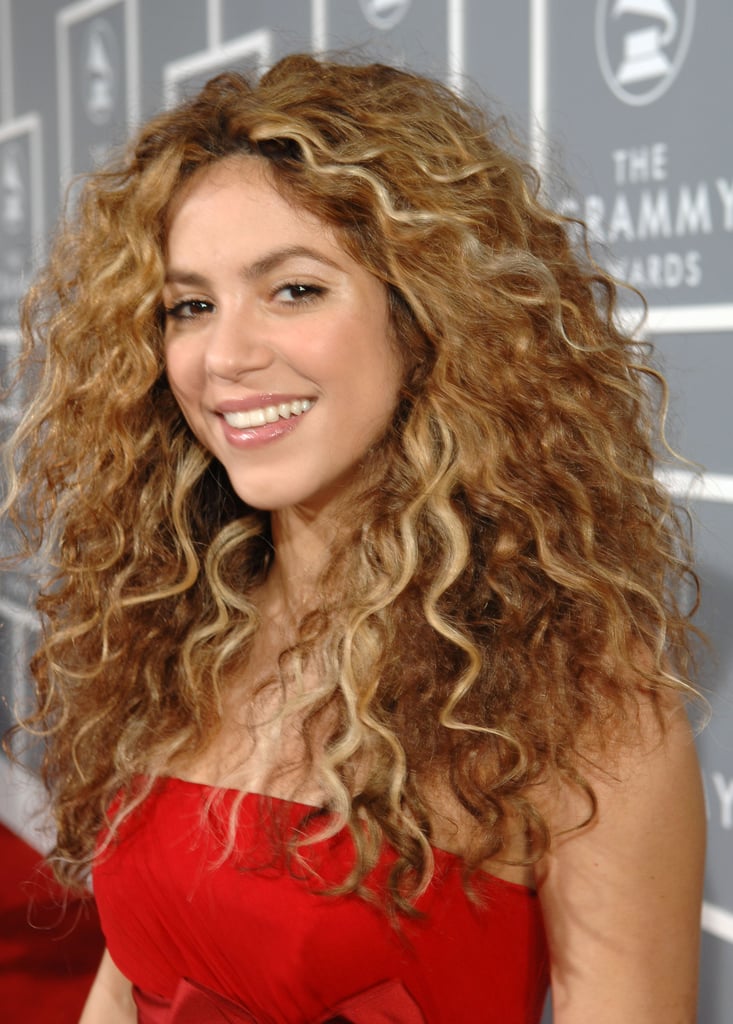 At the 2007 Grammy Awards, Shakira [16] wore our favorite look on her: big, beautiful curls. We love the various shades of blond.
November 2007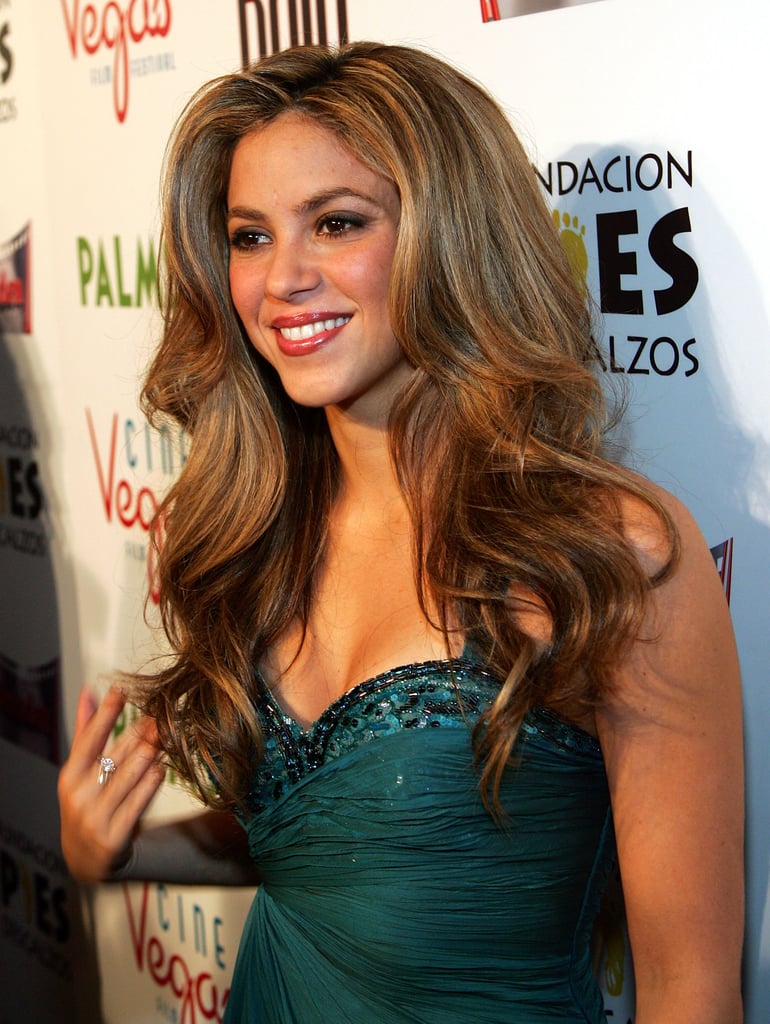 At the Las Vegas screening of Love in the Time of Cholera, Shakira [17]'s hair was flawlessly blown out into full-bodied waves.
December 2007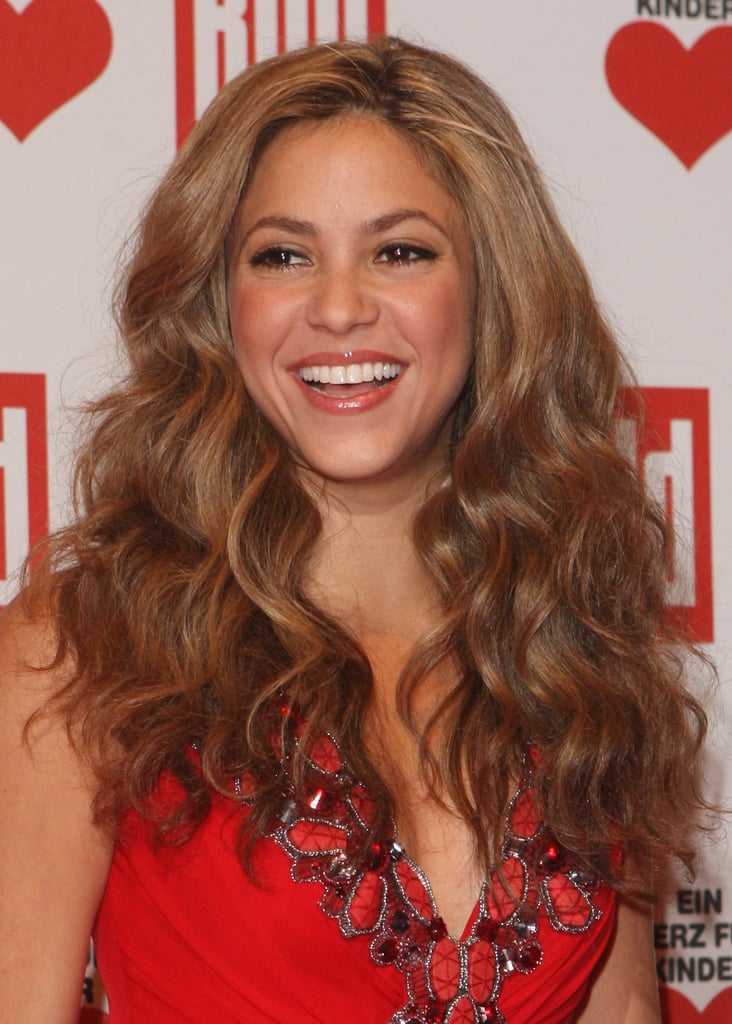 Shakira [18]'s caramel brown mane was particularly glorious at the 2007 Ein Herz Fuer Kinder gala.
December 2008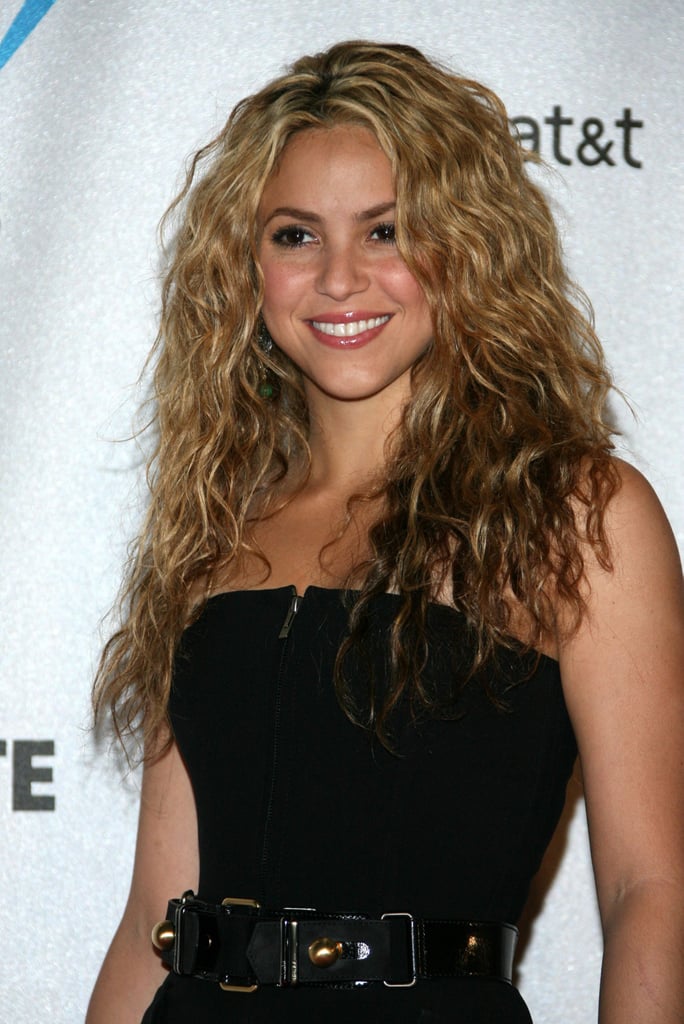 Shakira [19]'s tight waves at the 2008 Alma Awards made her look like she'd just come from the beach.
January 2009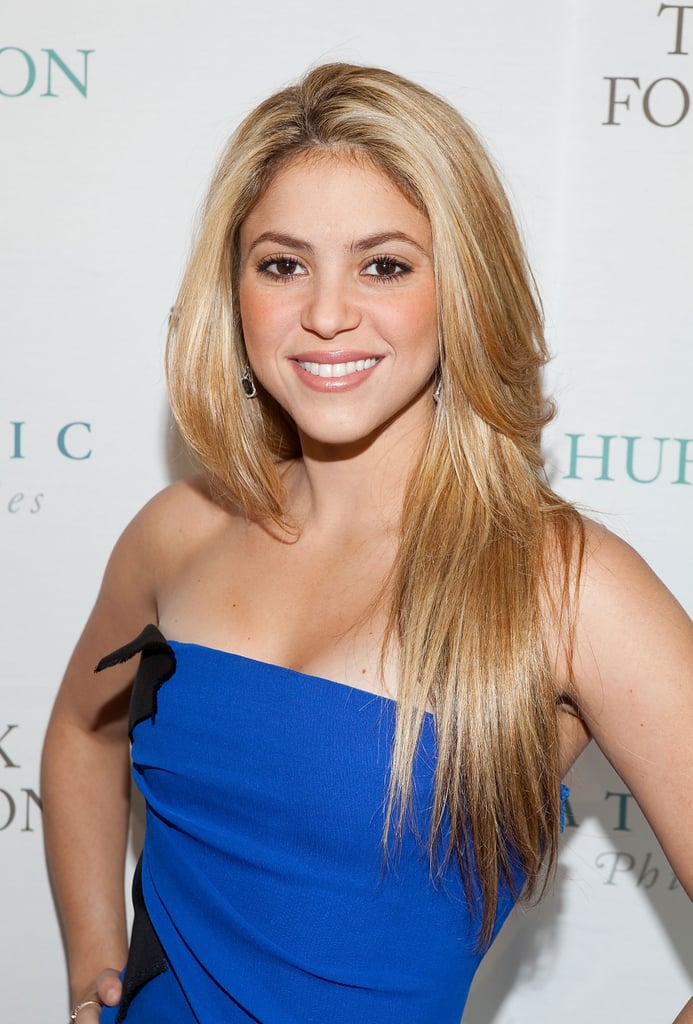 Straight hair alert! Shakira [20] took a flatiron to her locks before the Huffington Post Pre-Inaugural Ball (and we haven't really seen them straight since).
November 2009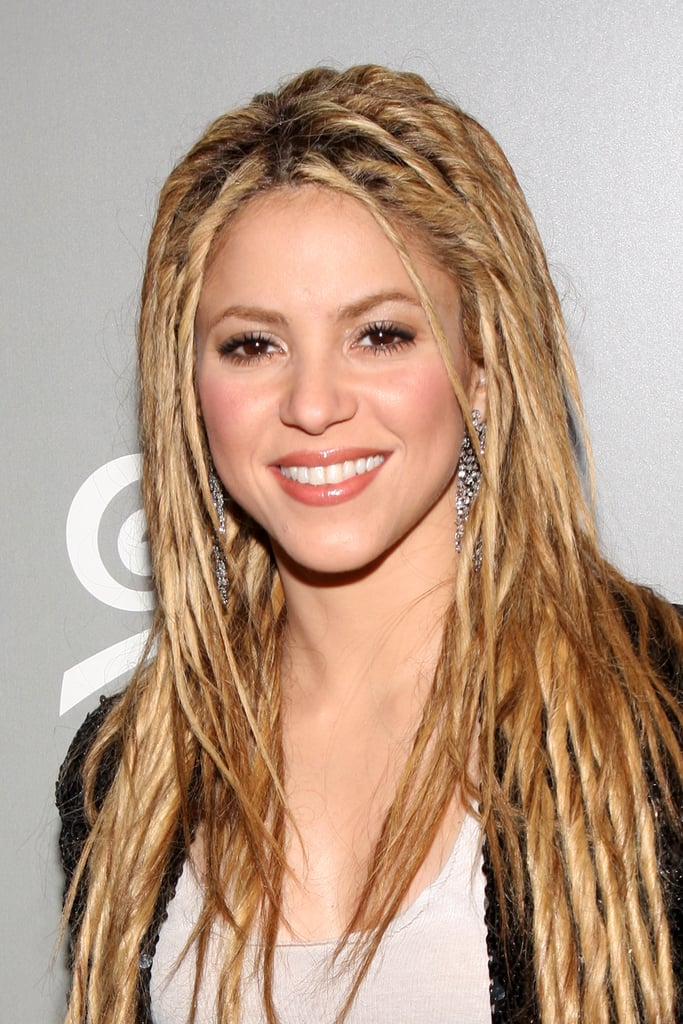 These twists Shakira [21] wore to her "She Wolf" launch party were verging on dreadlocks.
December 2009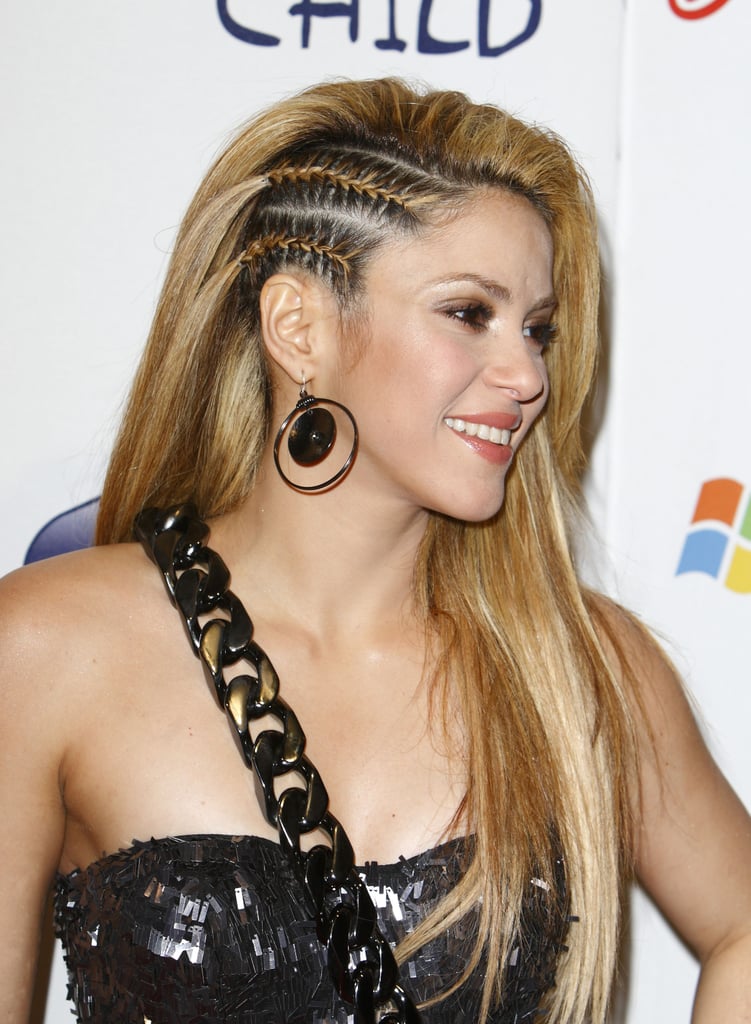 Shakira [22] was ahead of the trend with these wild side braids. The contrast between her dark roots and blond hair make the plaits look even cooler.
July 2010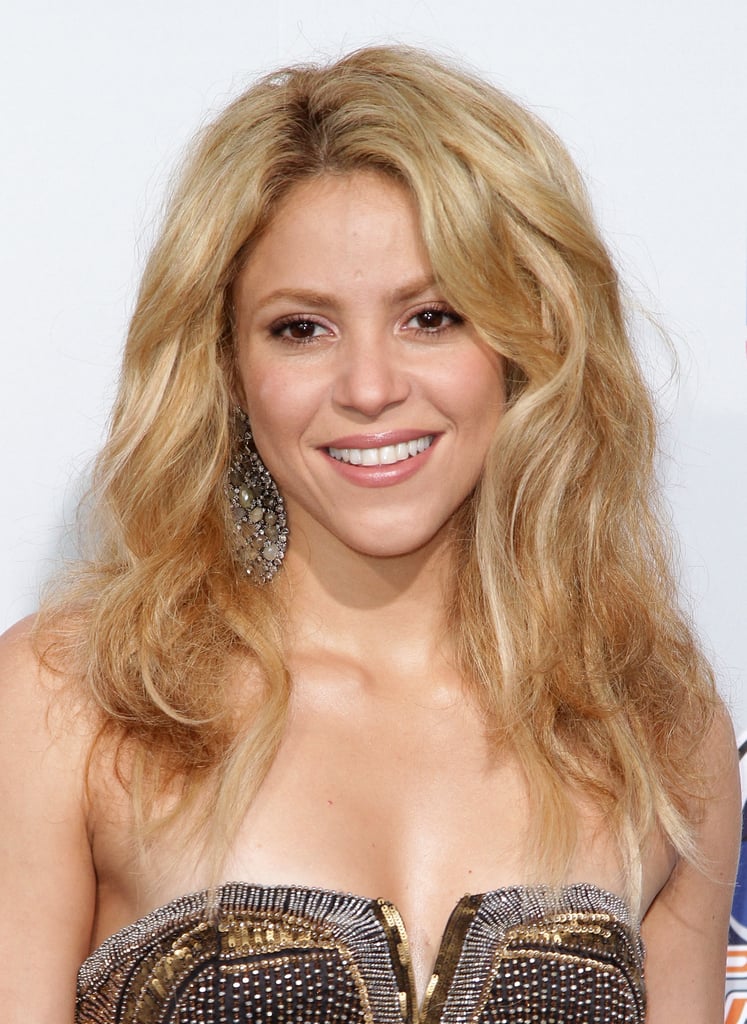 At the Univisión Premios Juventud, Shakira [23]'s flaxen locks had lots of volume and texture.
November 2011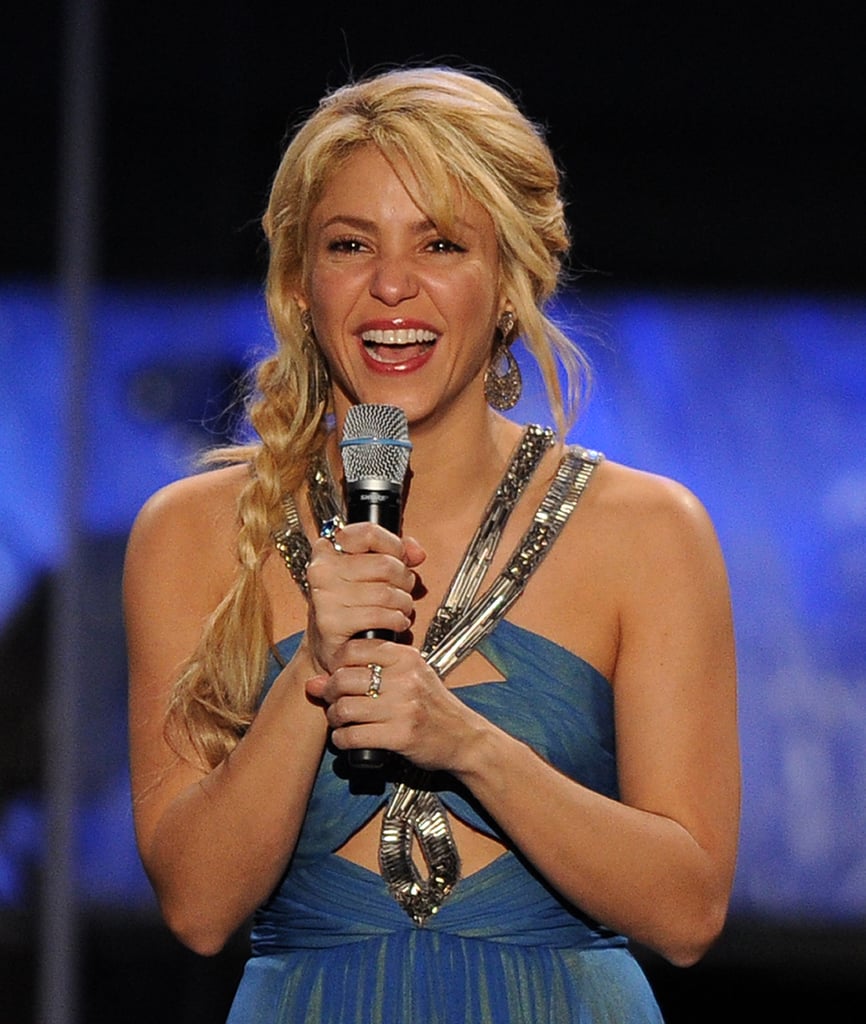 Shakira [24] wore this cute milkmaid-inspired braid when she won the 2011 Latin Recording Academy's person of the year award.
November 2011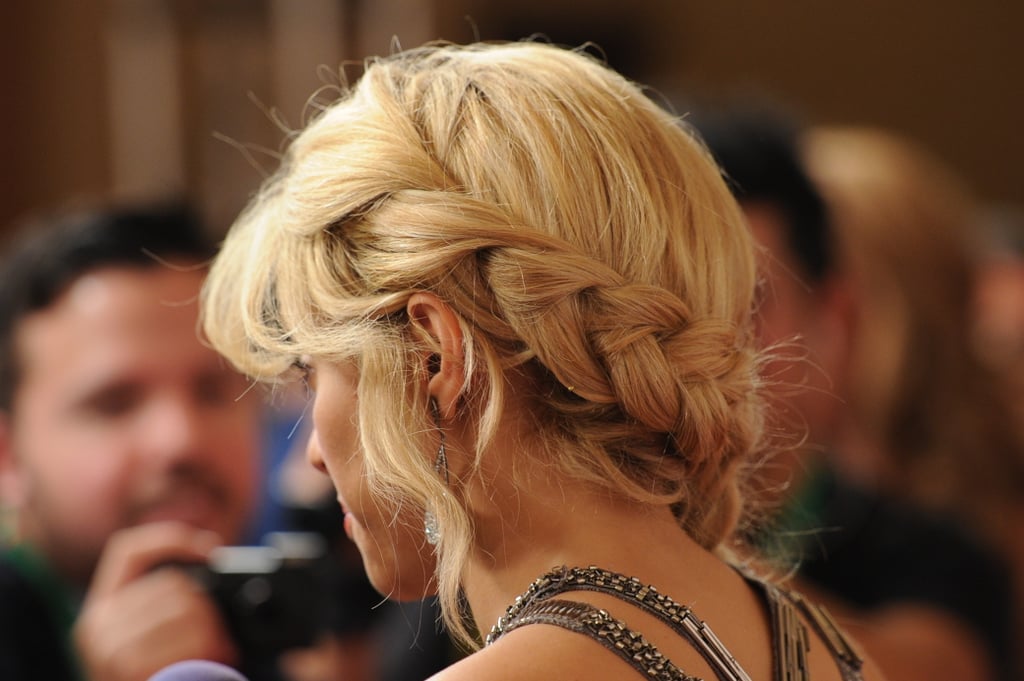 Here's a closer look at that braid.
January 2012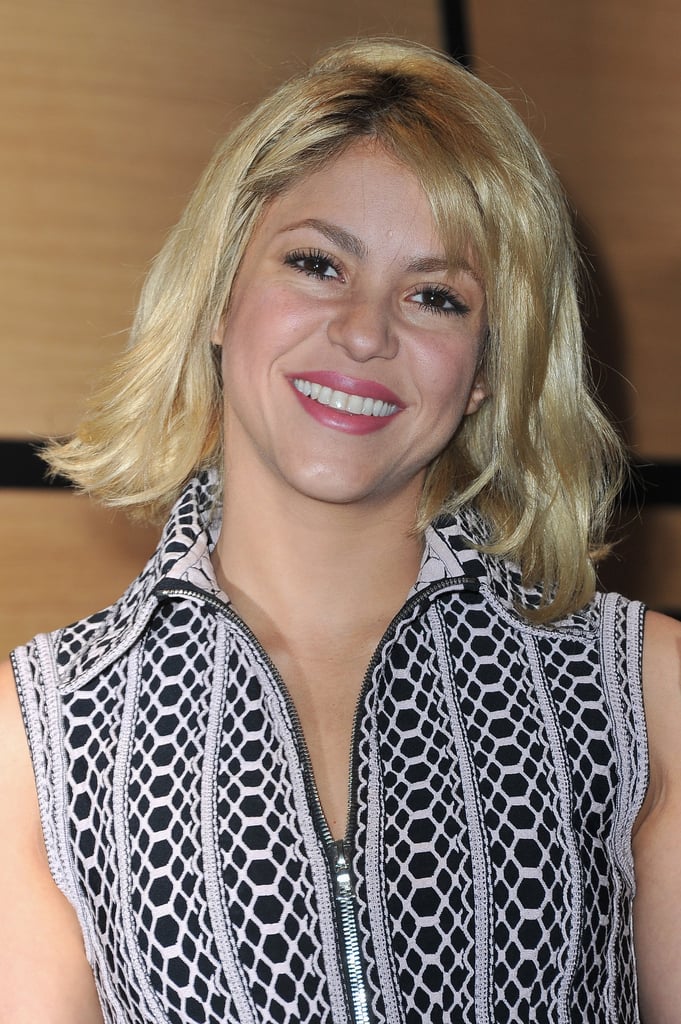 Shakira [25] appeared in France with a bob and blunt bangs — kind of out of character for the long-hair-loving performer.
August 2013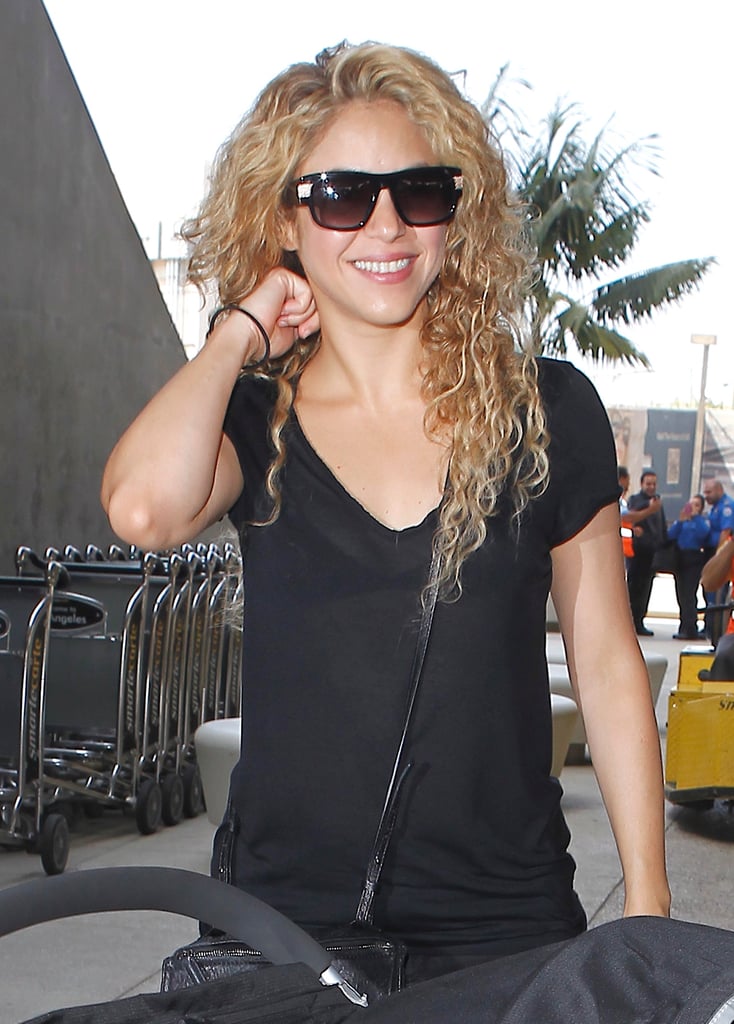 Are these curls Shakira [26]'s natural texture? We think they might be! She was spotted with this style coming through Los Angeles International Airport.
March 2014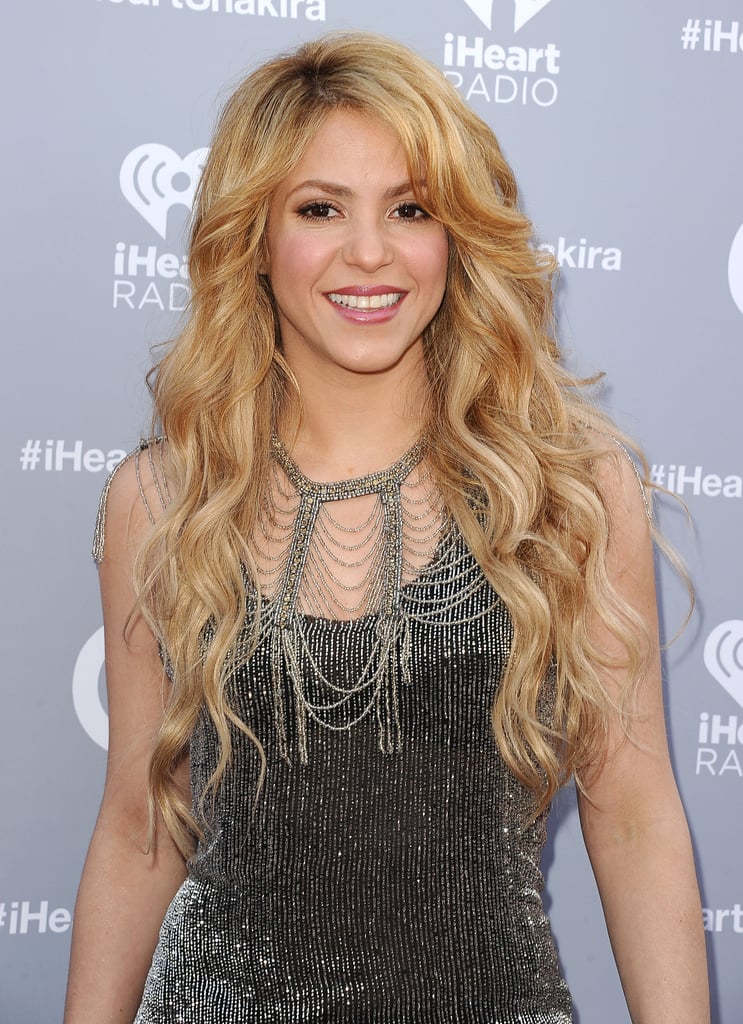 At her album release party at iHeartRadio Theater, Shakira [27] wore her hair in flowing mermaid waves.
May 2014
Shakira [28] tucked her hair under a hat (but let this thick braid peek out) at a press conference at SBS Radio.
July 2014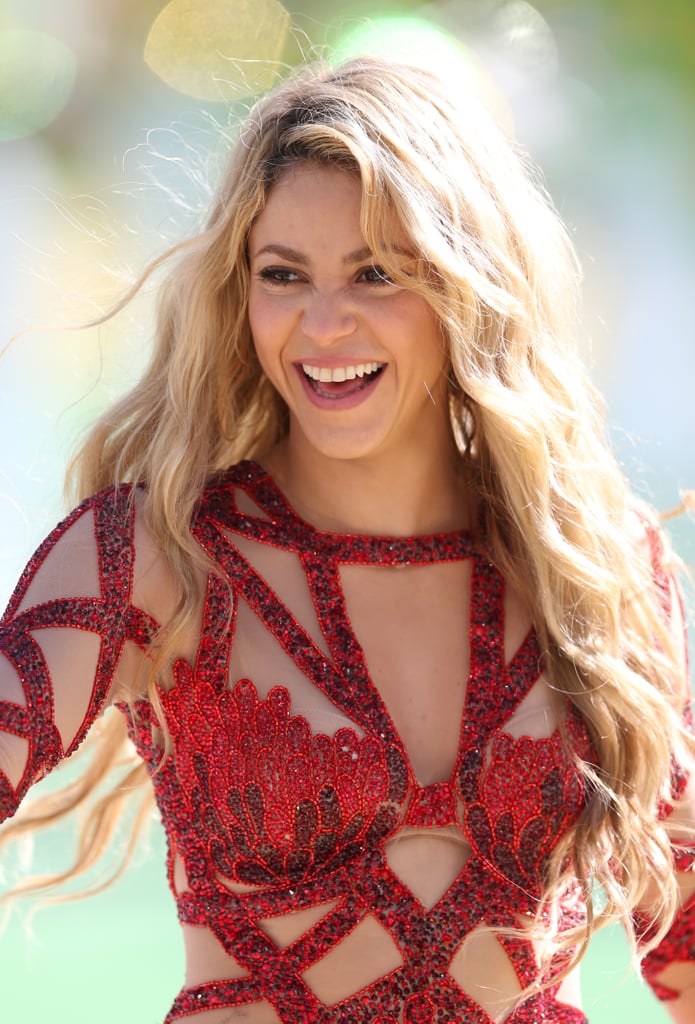 To perform at the 2014 World Cup closing ceremony, Shakira [29] wore her long locks in bedhead-y waves.