Shiseido Airstream Mobile Tour
Shiseido Hits the Pavement With Its First-Ever Mobile Spa Tour
Like us on Facebook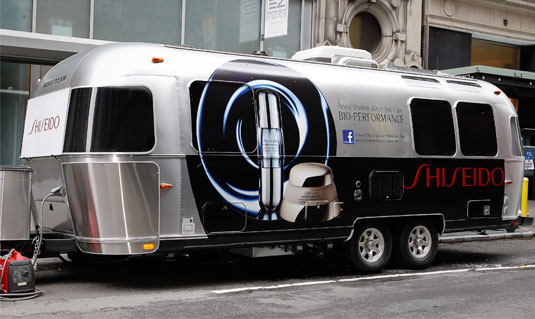 What's sleek and sparkly and possibly coming to a city near you? No, it's not the devastating handsomeness of Edward

Cullen

on the big screen (Breaking Dawn doesn't even come out until November, silly). It's the nine-city Discover Shiseido Mobile Tour. Traveling in a luxury outfitted Airstream trailer,

Shiseido

's team of experts will journey over 10,000 miles to provide such treats as complimentary Japanese facial massage services, product samples, and even gift certificates for facials. To see what the Airstream looks like on the inside, and to find out if the luxe vehicle is coming to a city near you, just keep reading.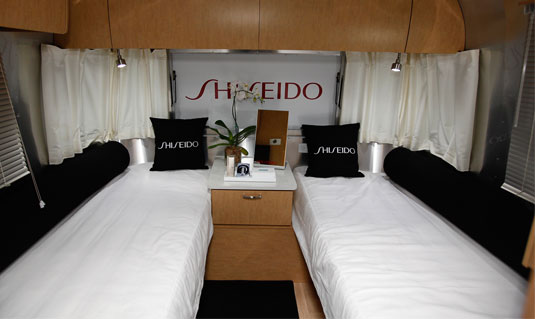 Tour schedule:
New York City — May 20 from 9 a.m. to 6 p.m. in China Town
Washington DC — May 21 from 11 a.m. to 7 p.m. at Pentagon Center
Miami — May 25 from 12 p.m. to 8 p.m. at Dadeland Mall
Houston — May 28 from 11 a.m. to 7 p.m. at Galleria
Los Angeles — June 2 from 11 a.m. to 7 p.m. at The Grove
Los Angeles — June 3 from 9 a.m. to 5 p.m. in Korea Town
San Francisco — June 6 from 10 a.m. to 6 p.m. at Grand Hyatt
San Francisco — June 7 from 10 a.m. to 6 p.m. at San Francisco Center
Seattle — June 10 from 10 a.m. to 6 p.m. at Westlake Park
Chicago — June 15 from 10 a.m. to 6 p.m. at Tribune Tower
Boston — June 18 from 9 a.m. to 6 p.m. at Downtown Crossing