Show Off Your Skin (and End Up on a Times Square Billboard!)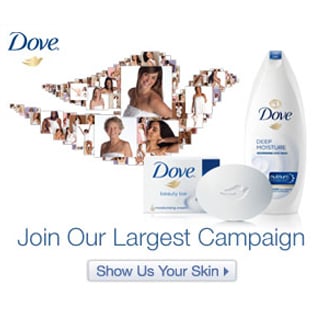 Have you ever wanted to be one of the real women in a Dove ad? Well now is your chance! All you need is the confidence to show off your beautiful skin! Upload a picture of you showing off your skin and you'll be in the brand's largest campaign featuring real women. That's right, EVERY woman who submits a photo will appear in a Dove ad — including online ads and a Times Square billboard! Why? Because when women look and feel their best, they have the confidence to show it off (and share with others). Dove Body Washes and Beauty Bars have been beautifying women's skin for years, making it soft and smooth so that women will want to show it off. And now you have a national stage to do just that!
SO what are you waiting for? Go hop in the shower, lather up with your favorite Dove Body Wash or Beauty Bar, and then snap a photo for your "moment of fame." To learn more about Dove products, click here.