Show Secret Your Epic Hometown Adventure For a Chance to Win!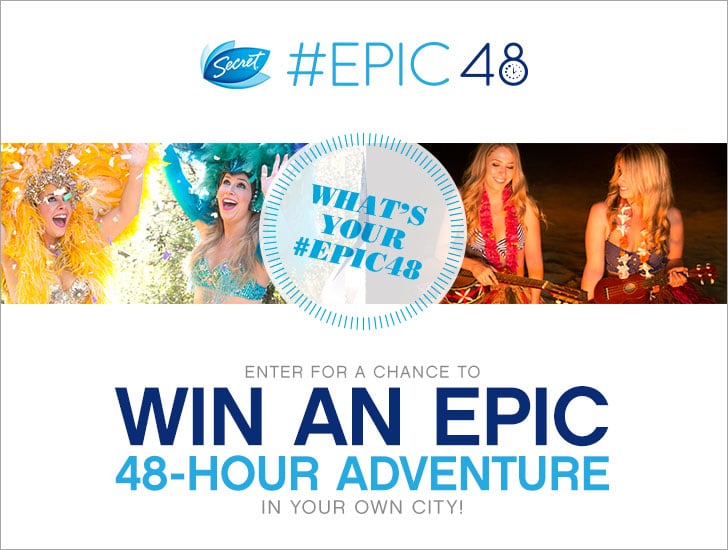 Who says you need to hop on a plane or pack a bag to have an awesome adventure? In our experience, the most epic good times can often be had right in your own backyard. Show us your favorite ways to have fun in your hometown — you could win an epic 48-hour adventure and star in a special Secret deodorant video with Tracy and Stefanie of Eleventh Gorgeous!
To enter, click here to submit a pic of you having a hometown adventure and list a couple of your favorite local activities. You could win an epic 48-hour adventure in your city plus qualify for a 48-hour getaway to a Summer music festival. Winners will be announced the week of April 4.
Good luck!