The first day back to the office after a long weekend can be rough. But even though your mind may be still lingering on the beach, give your hair a boost with this postvacation plait. We got these great tips at John Barrett Salon [1]'s braid bar in New York City to achieve a fresh spin on a hair classic. This tousled fishtail braid [2], which was created by stylist Isabel Guillen, is the kind of look you can wear at work or for a night out with friends and just about everything in between. To learn how to get this versatile style, just keep clicking for a step-by-step guide, which is also available in a downloadable format [3].
Source: Caroline Voagen Nelson [4]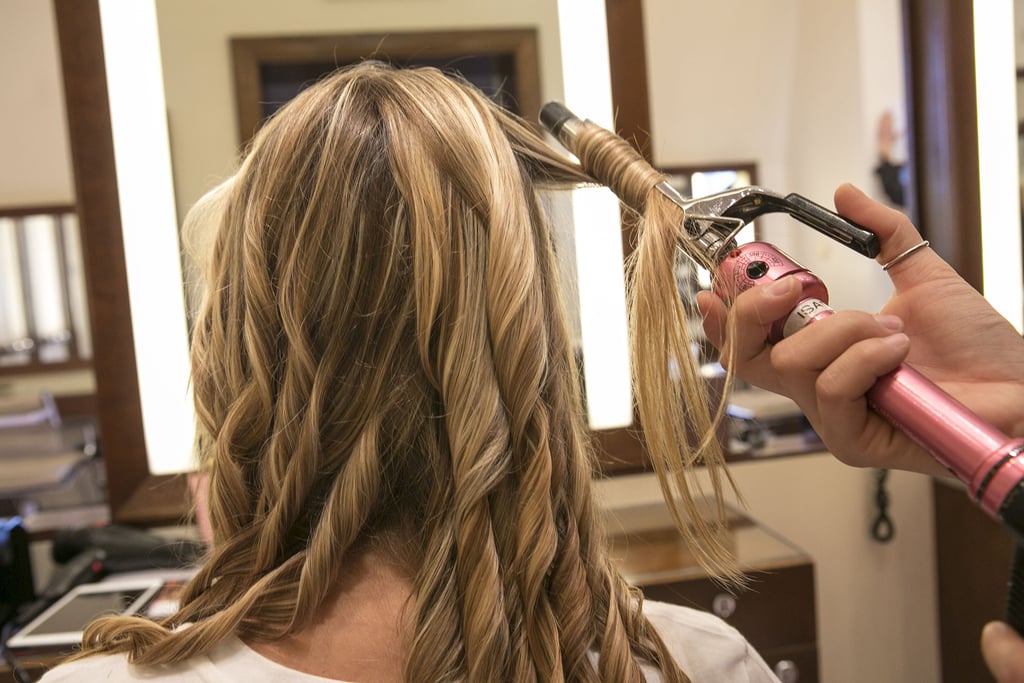 If you already have natural texture, start off with air-dried hair. Otherwise, run a curling iron through your strands to give yourself a textured base.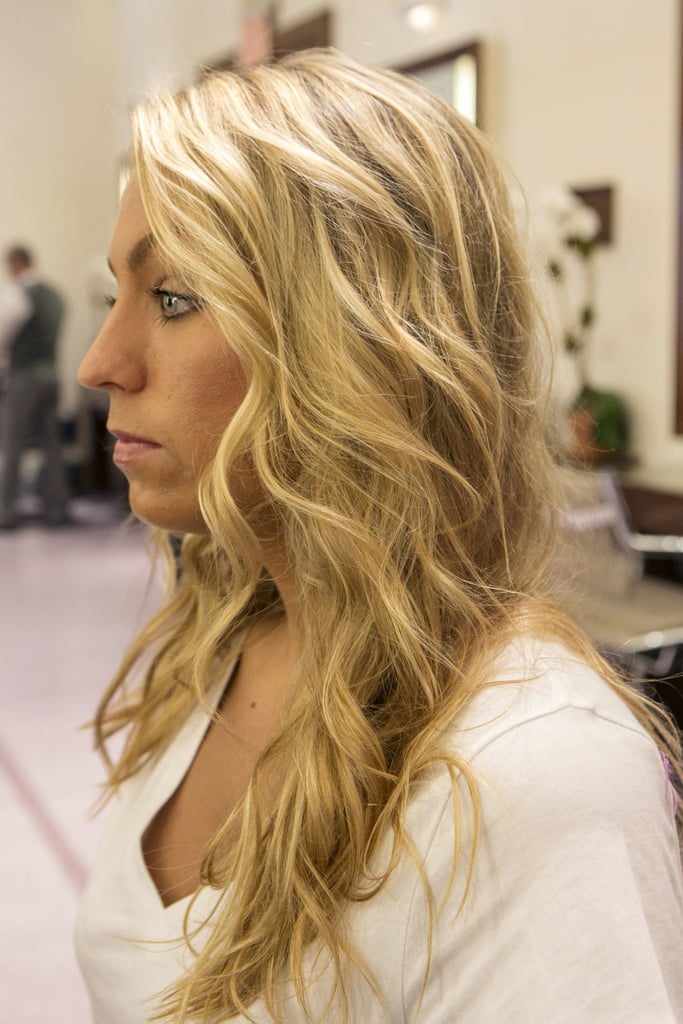 After using your fingers to tousle your hair, use a dry shampoo or hair spray to add more grip before you start to braid.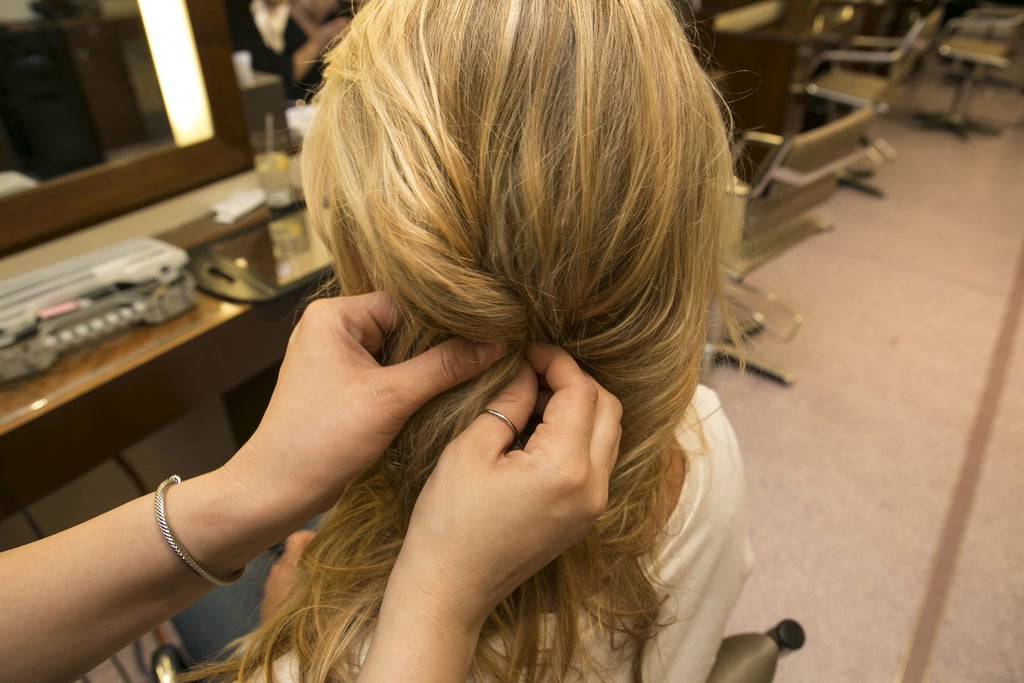 Pull your hair over to the side you want your braid to rest. Then, loosely twist a side section of hair behind your ear and pin in place. Later you'll join this twist with the braid you're about to create.
Next, the advanced DIY [5] braider can create a loose french braid starting behind the opposing ear to help hold the sideswept hair in place. For beginners, try a regular braid or just twist hair over to help keep it in place.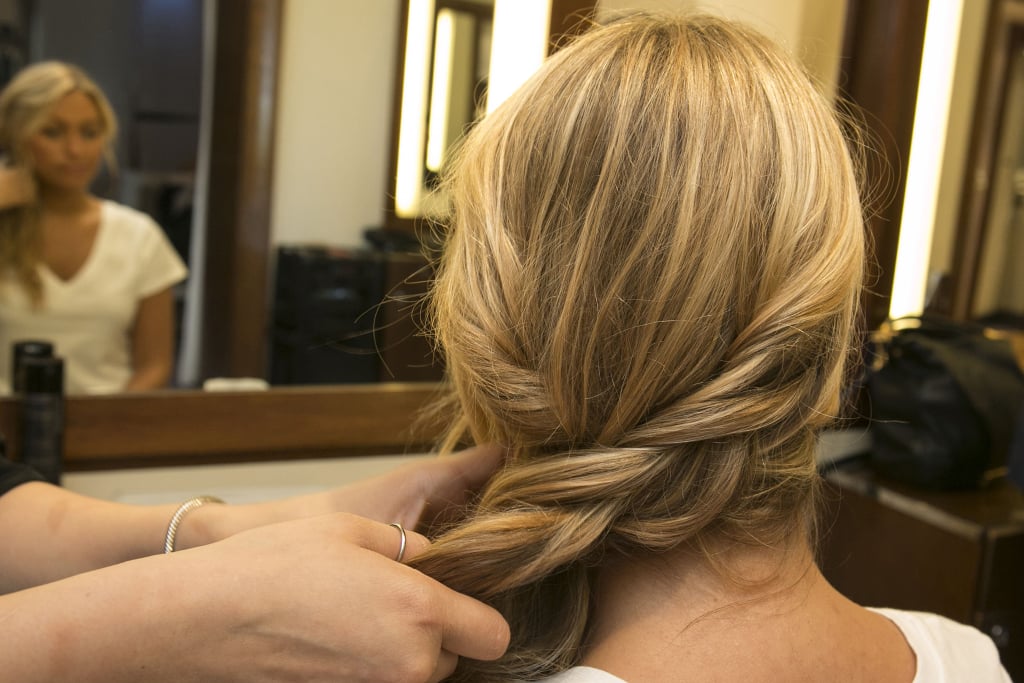 Guillen created a loose, inside-out braid (meaning she braided each section under instead of over) to add to the woven texture of the look. But, again, a simple twist would work just as well.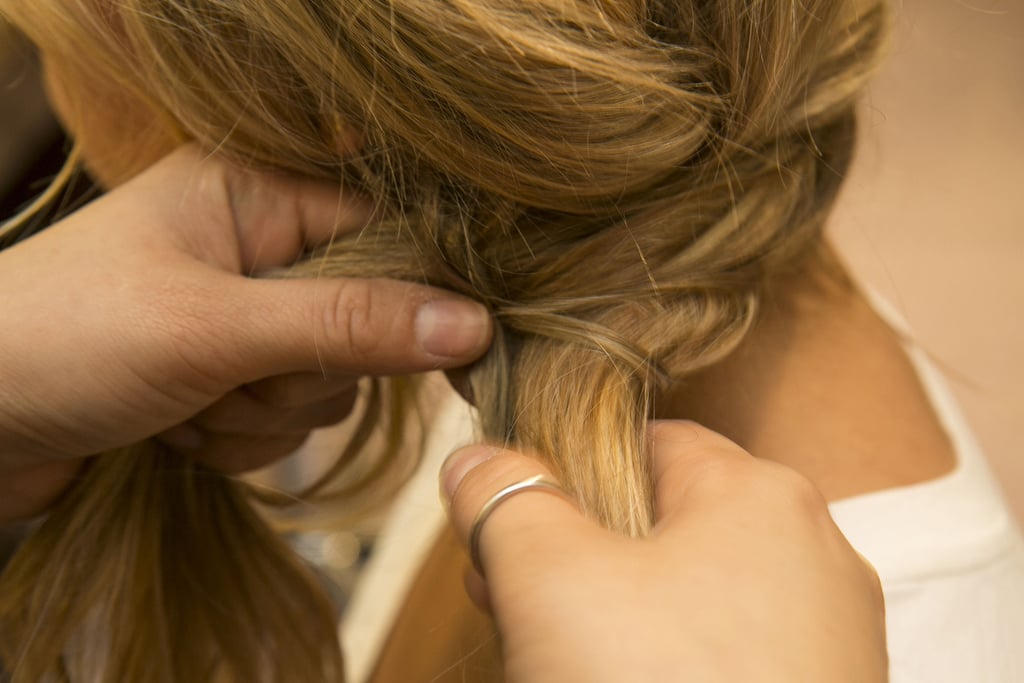 Once you've braided the hair, it should meet with the original twist behind your ear. Gather the hair into one section and start to fishtail-braid the hair (close-up and how-to on next slide). If you're not a pro yet, Guillen recommends securing with an elastic before you start braiding, and then cut the elastic once you've completed your braid.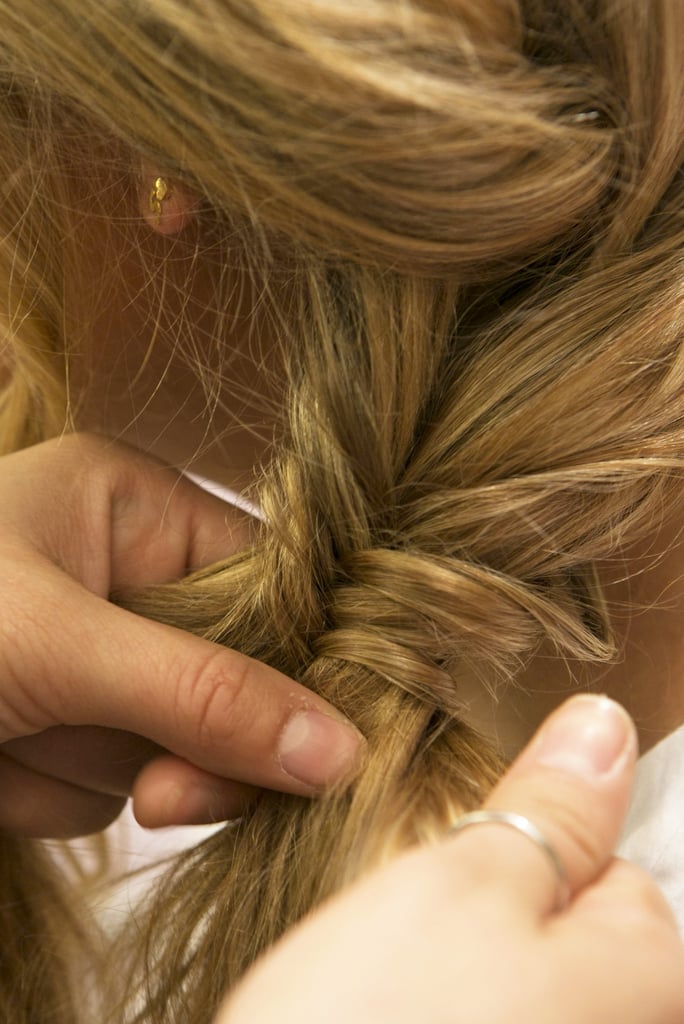 Create the fishtail braid by separating the hair into two large sections. Pull a thin strand of hair from underneath the left section and cross it over to the right section. Next, take a thin strand from the right section and cross it over to the left section, which creates the braided look.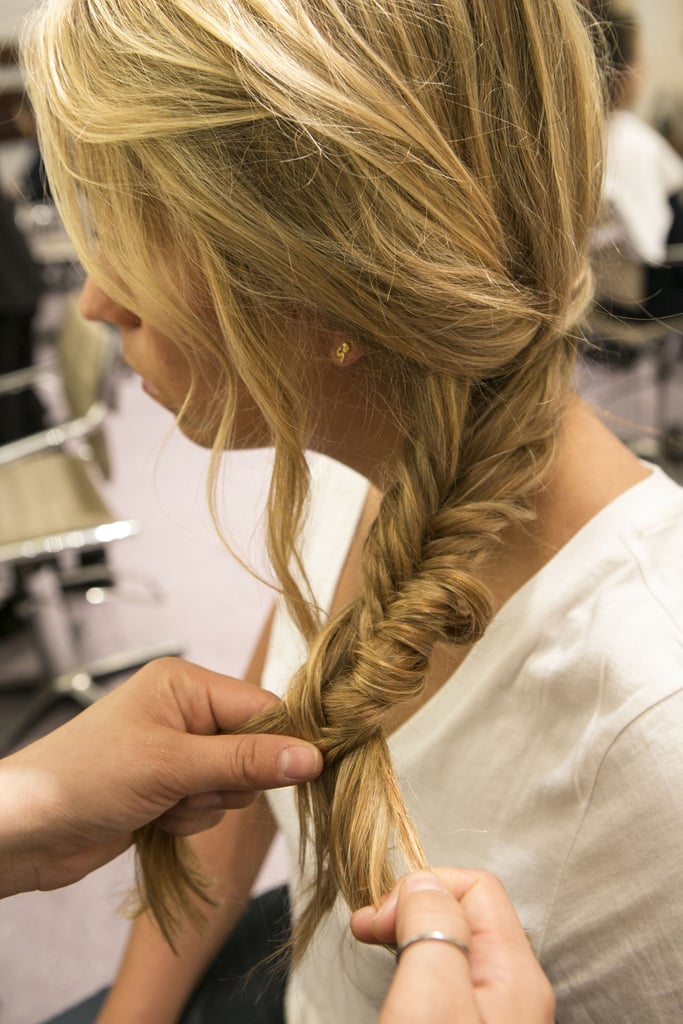 Continue those steps all the way down.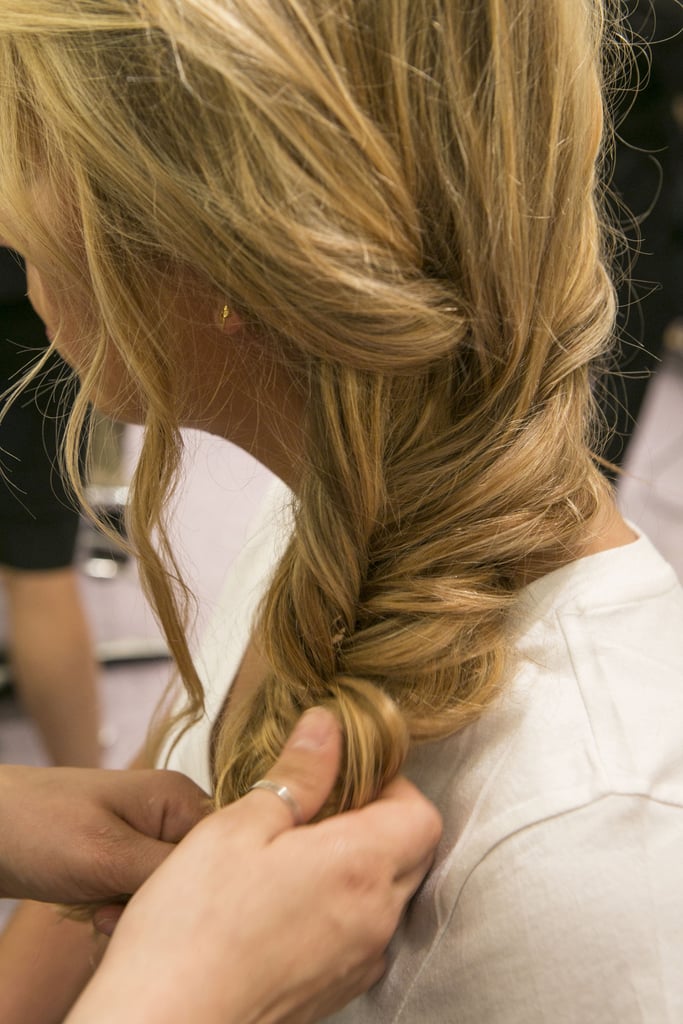 Before you secure with an elastic, muss up the braid a little with your fingers to get a slightly imperfect look.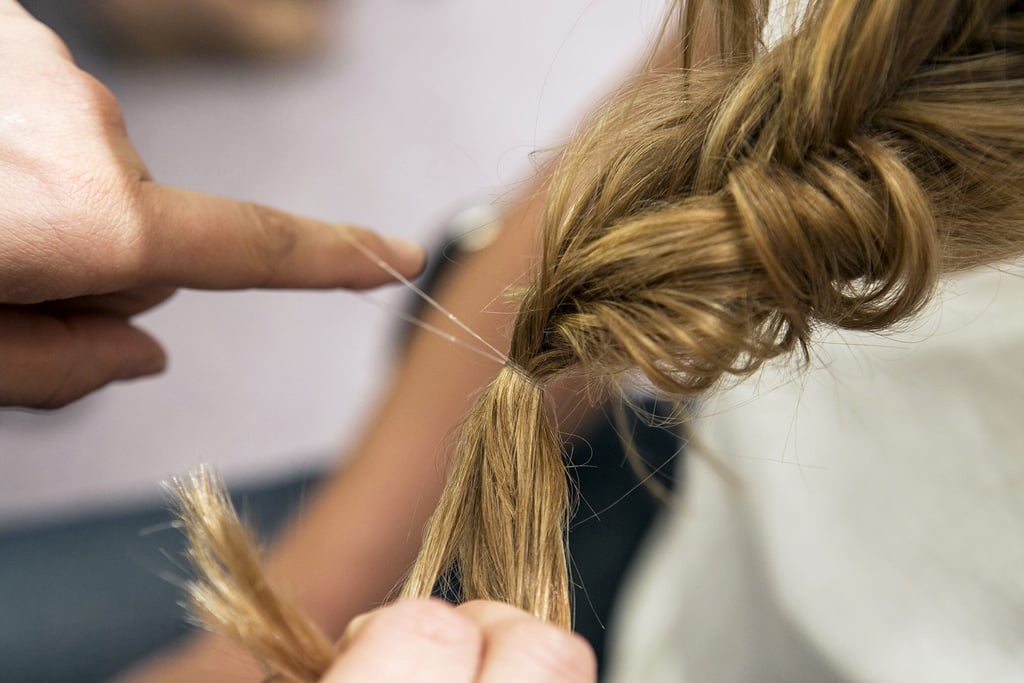 Go back and secure the ends with a thin elastic.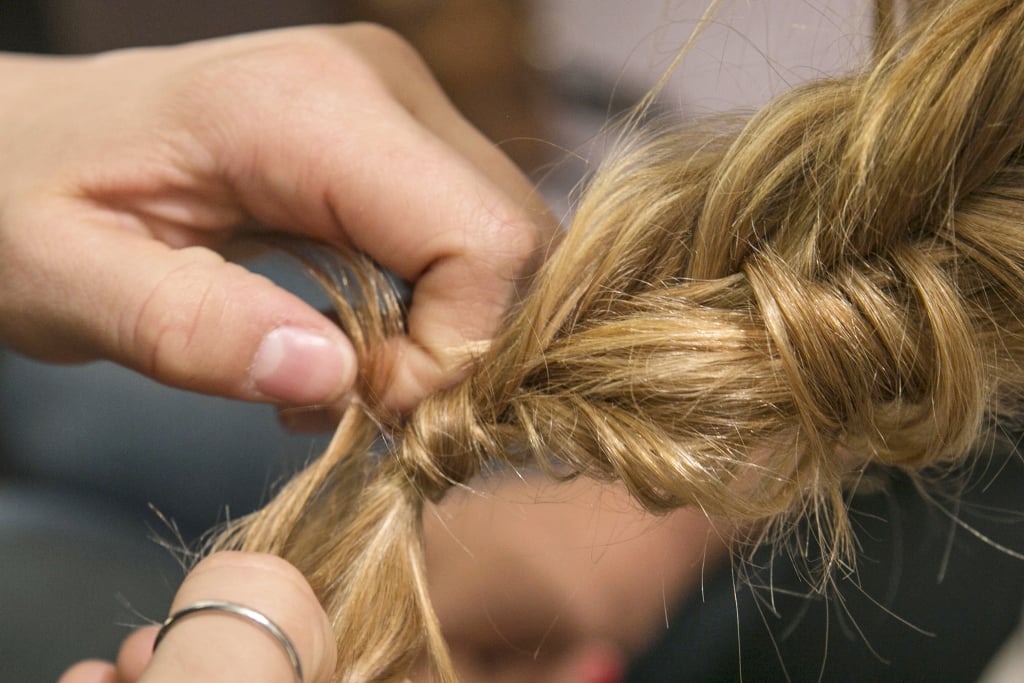 If you want to get a little fancy, before you completely secure the elastic, wrap a section of hair around the elastic before pulling the hair through the final loop of the band.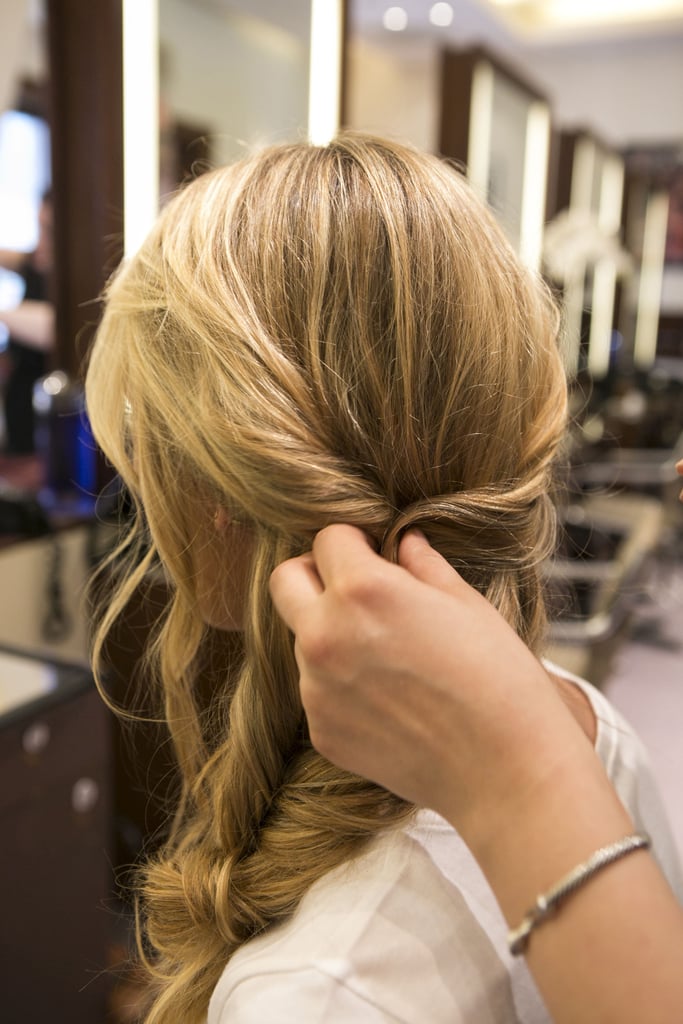 To complete the look, pull a section of hair to match the twisted-back part behind your ear. This section should come from the same side you started your braid on, directly above the braid.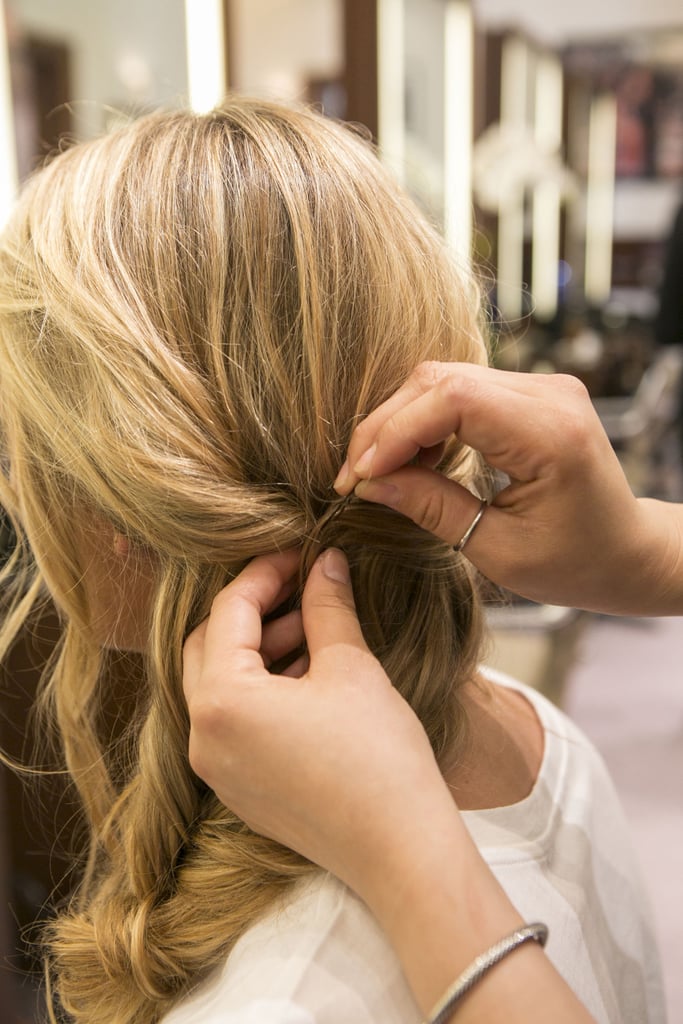 Once you have it in place, secure it with a bobby pin.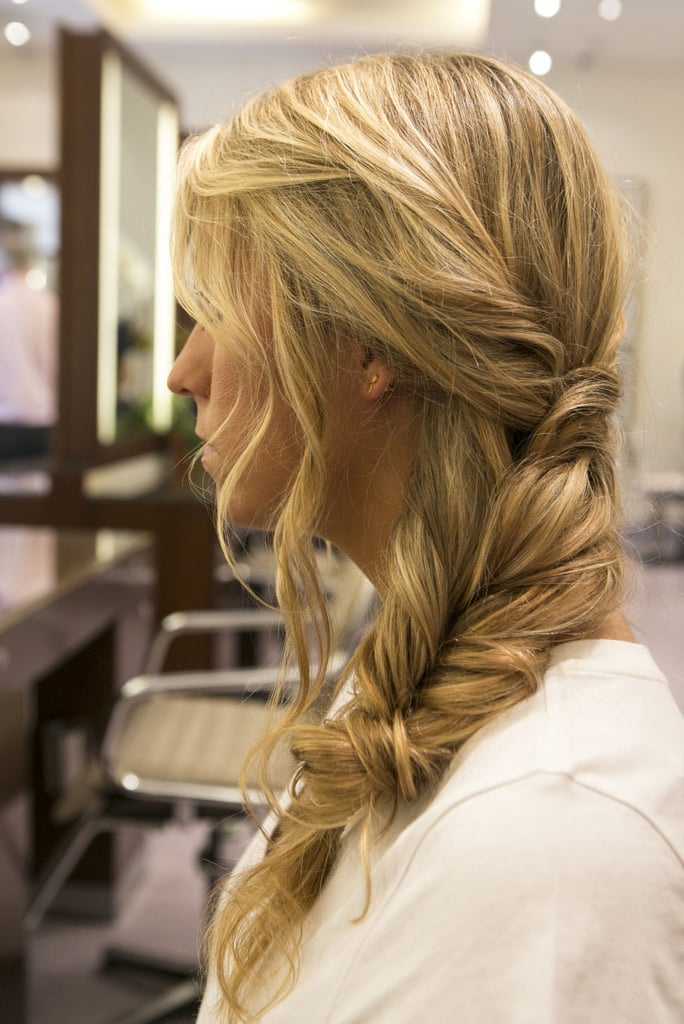 The final look is a boho-chic take on the standard side braid.
Plus, get the downloadable step-by-step guide here [6]!