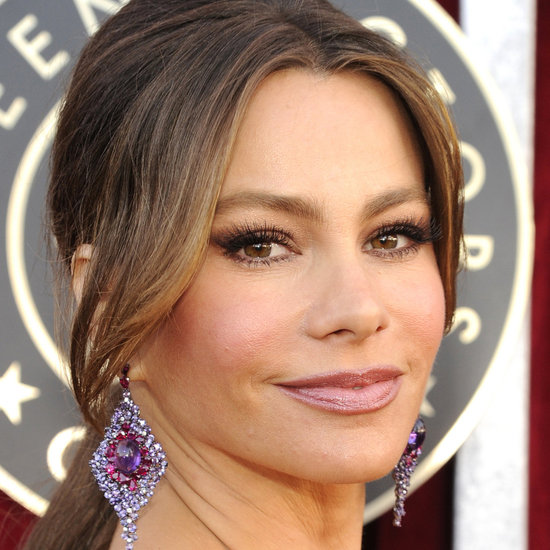 If you love Sofia Vergara's lip color, you'll be happy to know that her makeup artist, Kayleen McAdams,
tweeted all the colors she used
— and they're available right at the drugstore. McAdams blended several shades to create Sofia's. Her base coat was
CoverGirl Lip Perfection in Eternal
($7), and then to create the perfect color, she topped that with
CoverGirl Blast Flipstick in Vixen
($9). This isn't the first time Sofia's worn Eternal, either; McAdams has tweeted about using it on the actress before, so clearly Ms. Vergara is a fan of the shade. For $7, you might well become one, too.