The Oscars aren't the only award show happening this weekend. The A-list ladies of Hollywood also attended the Spirit Awards luncheon. While we can look forward to fabulous formal beauty looks on Sunday evening, the Spirits are an ideal source for daytime inspiration. Keep scrolling to get hair and makeup ideas for tomorrow's brunch date.
Lupita Nyong'o
Lupita Nyong'o's short Afro was freshly trimmed for the Spirits, and she wore bronze makeup shades to match her gold suit.
Angelina Jolie
A half-back hairstyle showed off Angelina's long eyelashes and noir eyeliner.
Cate Blanchett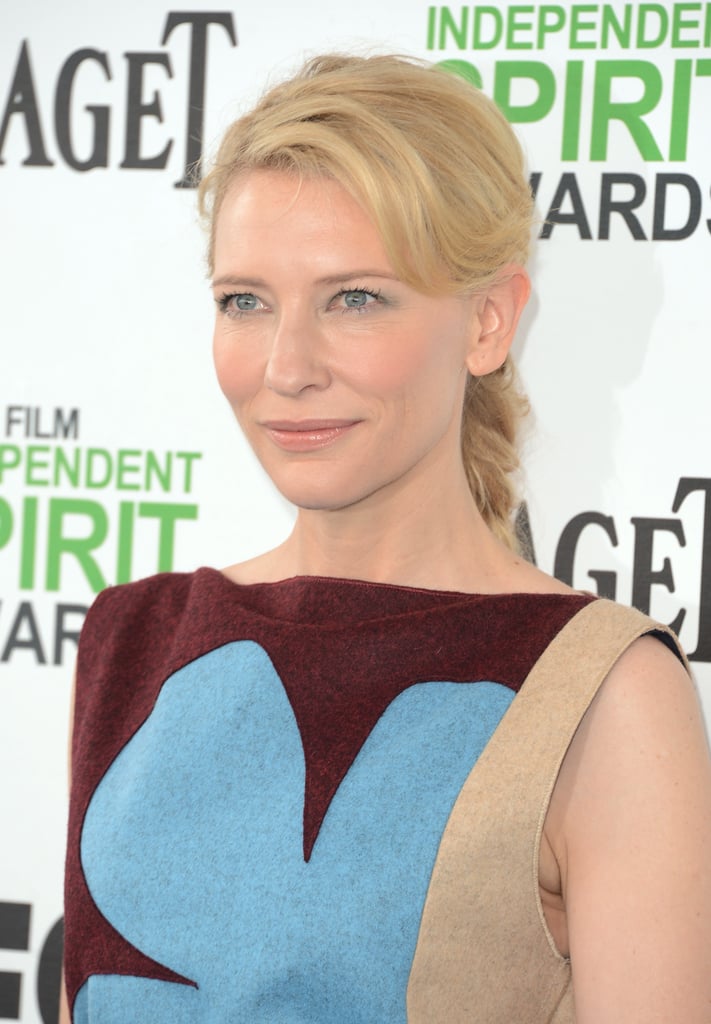 The A-lister's makeup was playful with a hint of pale blue on her lids, which matched the graphic design on her dress.
Cate Blanchett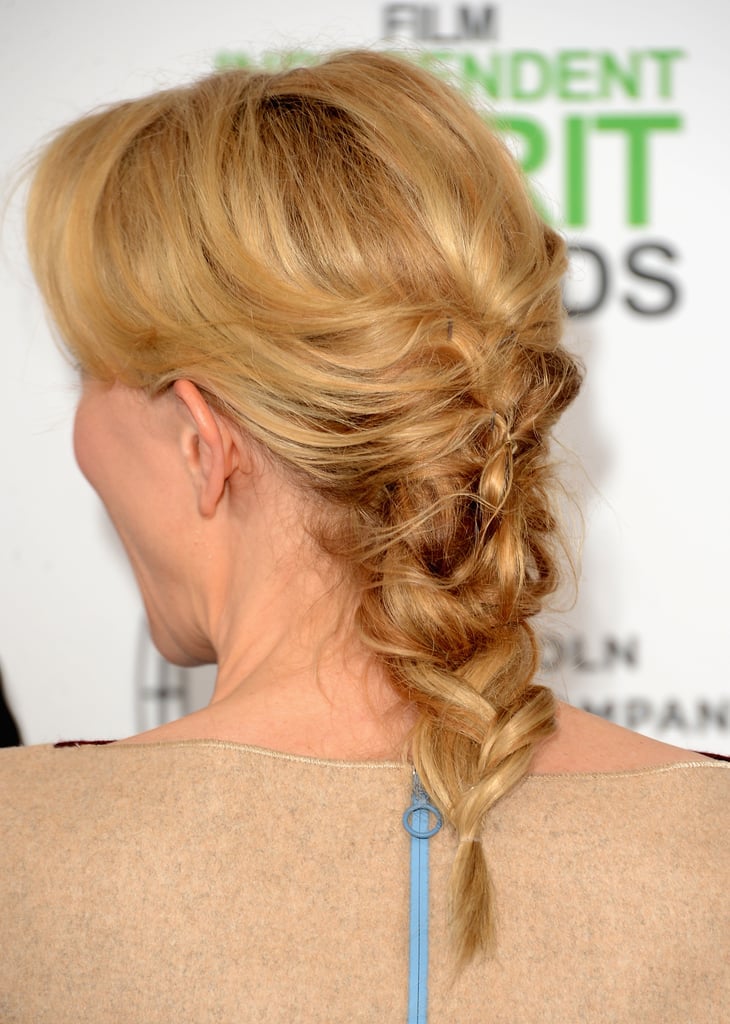 Cate Blanchett [1] never wears the same style twice, and for this particular luncheon, she wore a loose French braid that we can't wait to copy.
Reese Witherspoon
Reese Witherspoon [2] pulled her shoulder-length bob back into a loose updo. Her makeup was a medley of peach hues.
Shailene Woodley
Shailene Woodley's pixie is steadily growing out, and she wore it tucked behind her ears with her bangs swept one side. Her makeup was sheer enough to allow her freckles to peek through.
Kristen Bell
Kristen Bell [3]'s lob was curled just so to give the appearance of loose waves.
Camila Alves
A bold raspberry lip, full brows, and extra long waves made Camila Alves's red carpet look a hit.
Elisabeth Moss
It seemed Elisabeth Moss [4] put on some extra long hair for the Spirit Awards, and the dark brunette curls only made her fair skin tone more enviable.
Anna Kendrick
Anna Kendrick [5] twisted her voluminous ponytail over one shoulder, leaving pieces loose around her face. The pop of pink lipstick was just the dab of color that she needed!
Zoë Kravitz
A middle part and hair tucked behind her ears gave Zoë Kravitz a rock star vibe. Her brown and bronze makeup palette added to the downtown look.
Lake Bell
Lake Bell could've come from a beach with her perfect waves and natural makeup.
Krysten Ritter
Yes, you can wear inky eyeliner during the day! Krysten Ritter showed us the right way to do it by mixing the dramatic eye look with a neutral lip.
Octavia Spencer
Want to wear a smoky eye during the day? Take note of Octavia Spencer's red carpet makeup for your next business luncheon.
Rosario Dawson
Rosario Dawson [6] picked a simple look for this award show, wearing brown metallic shadow on her lids and a loose bun.
Paula Patton
A short bob, pink makeup, and a bright yellow dress made Paula Patton's look perfect for a stroll down the red carpet.
Greta Gerwig
The ponytail is the ideal brunch style, and Greta Gerwig did hers with a deep side part and swooped bangs.
Angela Bassett
Angela Bassett found the perfect nude gloss for her skin tone, and on this occasion, she wore it with a simple smoky eye shadow and a wavy bob.
Sarah Paulson
Sarah Paulson's dab of blue-gray shadow under her eyes matched the powder-blue petals on her dress.
Jared Leto
Jared Leto [7] decided to wear waves on this daytime red carpet, but will he choose another style for his big evening [8] at the Oscars?