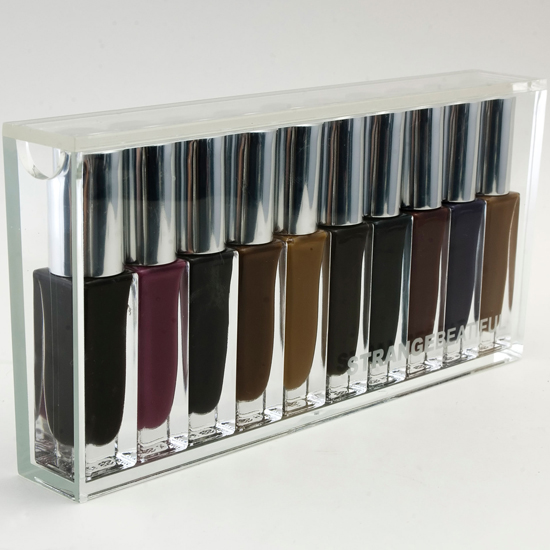 Menstrual Last Day, Gradations of a Bruise, Estuary Run-off, and Worn Black Bible are just a few of the shades in the latest nail polish collection from
StrangeBeautiful
[1]. The brand's creator, illustrator (and RISD grad) Jane Schub, just released her fifth set of lacquers,
Volume V limited edition polish collection
[2] ($79). Schub doesn't intend her polishes to be within the realm of "typical" shades, and instead of giving them names, she refers to them in terms of the materials that inspired them — hence the eccentric labeling.
Instead of the opacity you'd expect with such dark colors, the Volume V collection also makes nails look semi-opaque, as though they've been dipped in India ink. It's certainly the highest-concept polish we've run across, and, as Schub herself terms it, the most "perverse." See all the colors in the collection up close after the jump.