While our fashion friends ogle the bags in street style photos, we're astounded by the awesome nail polish selections (Fendi: OK, cool; Essie: OMFG!). These close-up clutch shots offer the best inspiration for your next Summer nail appointment. If you've bought a kooky fur clutch, then maybe a nude shade is best. Got a sleek, black bag for your next formal event? Bring out the crimson lacquer. There are several combinations below worth trying out this season, but first we're going to have to increase our handbag budget . . .
A Ruby Coat
This ruby manicure and fur clutch combination is one we could easily see on an Old Hollywood star like Grace Kelly or Marilyn Monroe.
Give Me a Hand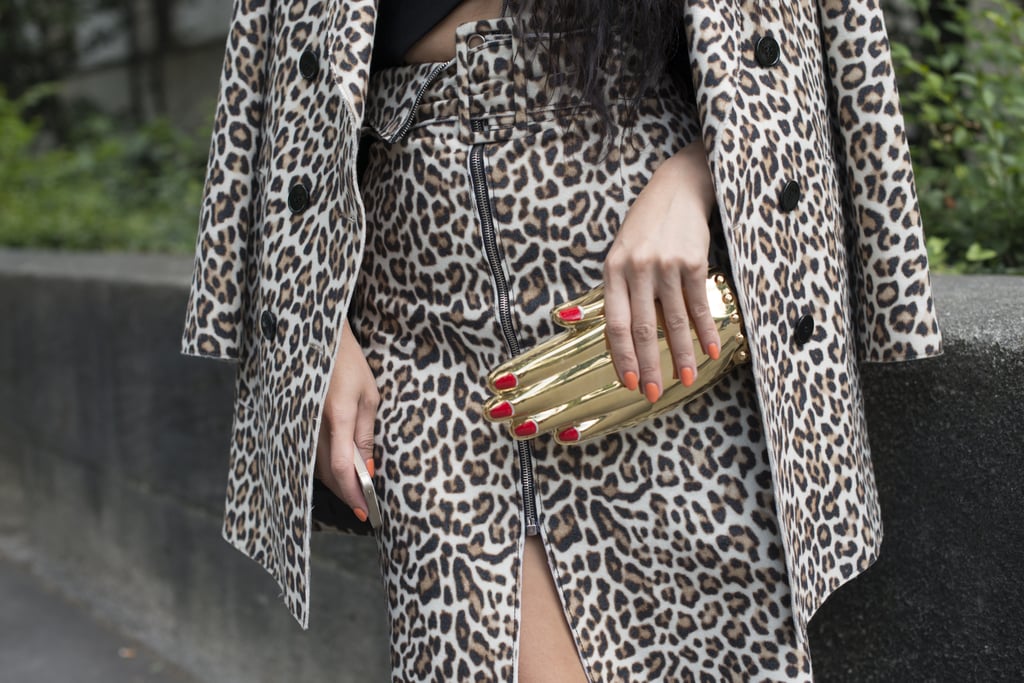 Can we talk about how cute this handheld clutch is? And the coral manicure isn't too shabby either.
Saffron Accents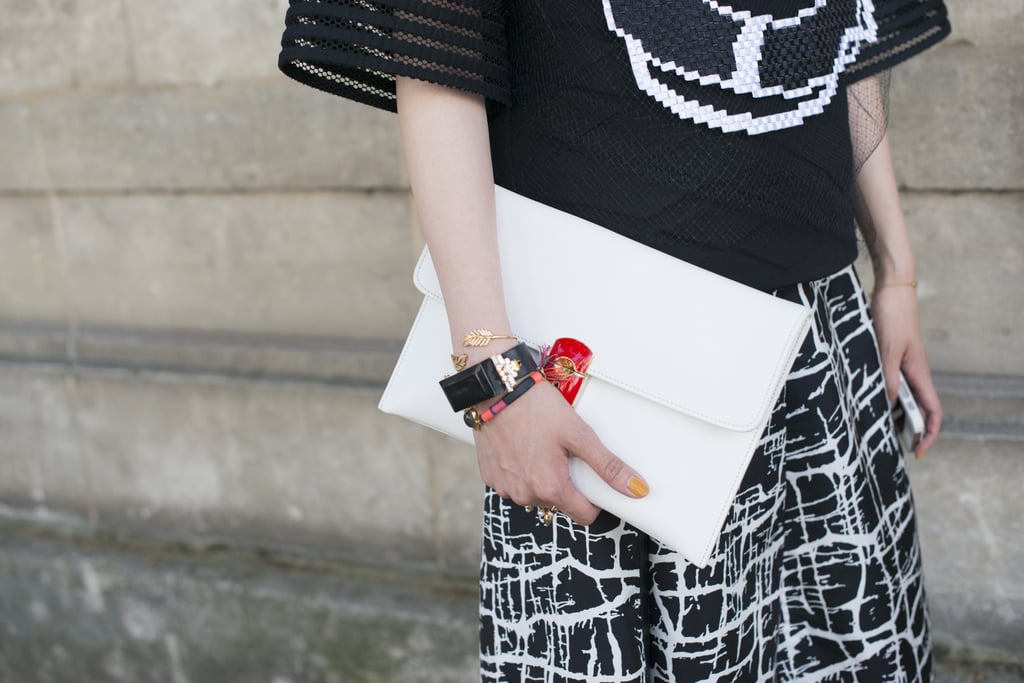 This mustard manicure added an unexpected element to this black-and-white ensemble.
White on White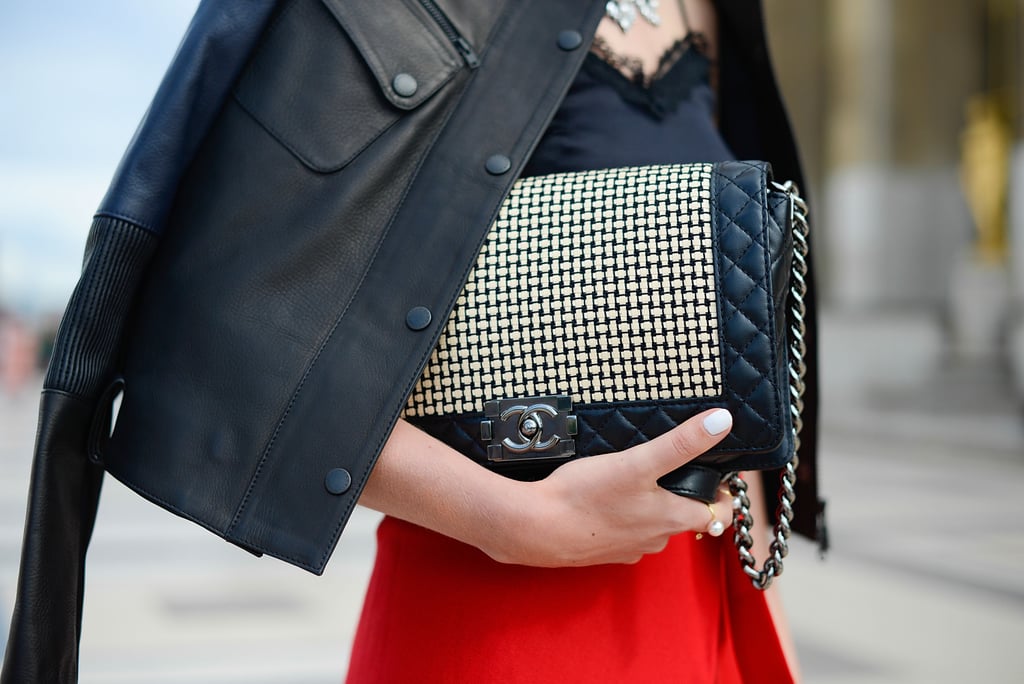 This Chanel bag might be a classic, but by adding a dash of stark white polish, this street styler made it more modern.
Blank Canvas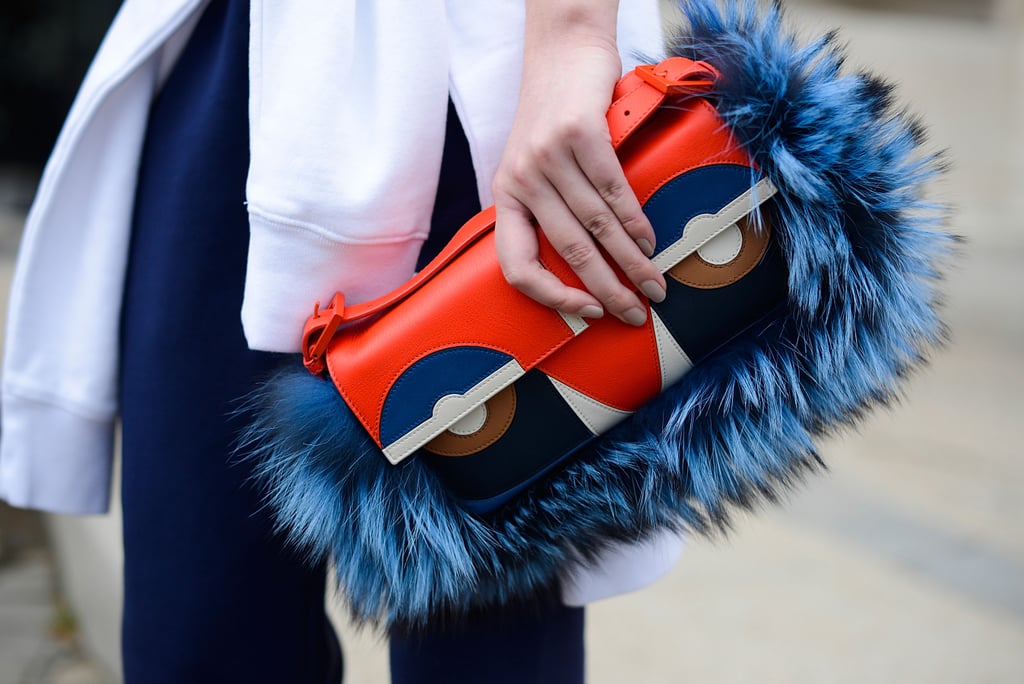 This Fendi bag is a lot to look at, so it was best to pair this eye-catching clutch with a neutral nail color.
Mix-n-Match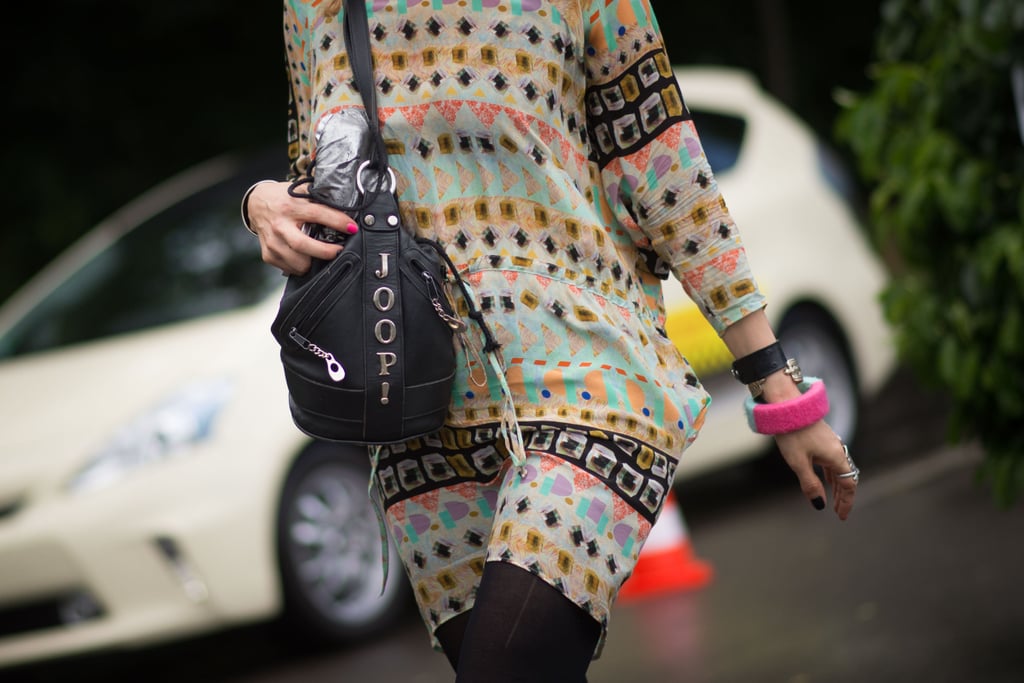 Backpacks are making a major comeback on the fashion scene, and so are mismatched manicures where every nail is a different shade.
Pop (Nail) Art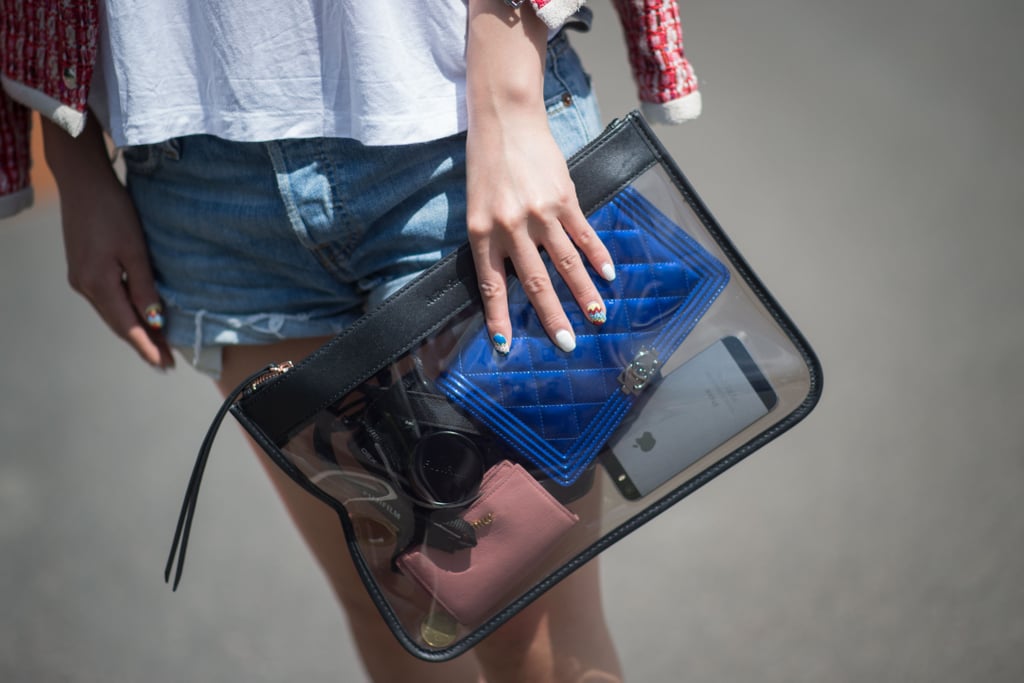 This nail design was inspired by pop art with its bright colors and polka dots.
Feathered Friend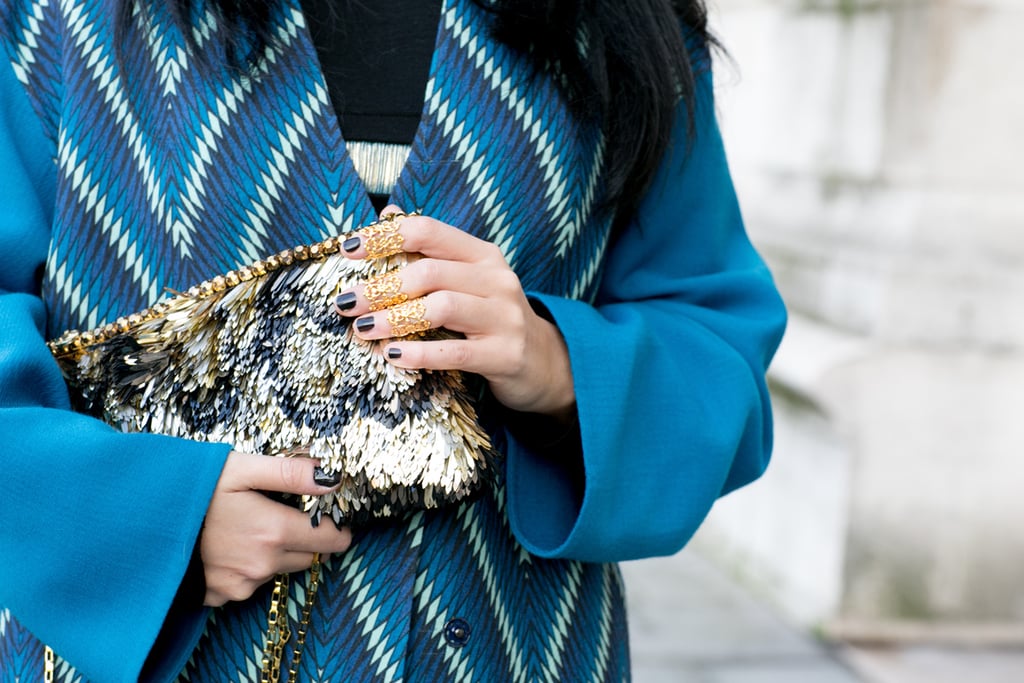 This woman pulled the black from her feathered bag for her inky nail polish hue.
Manicure Match Up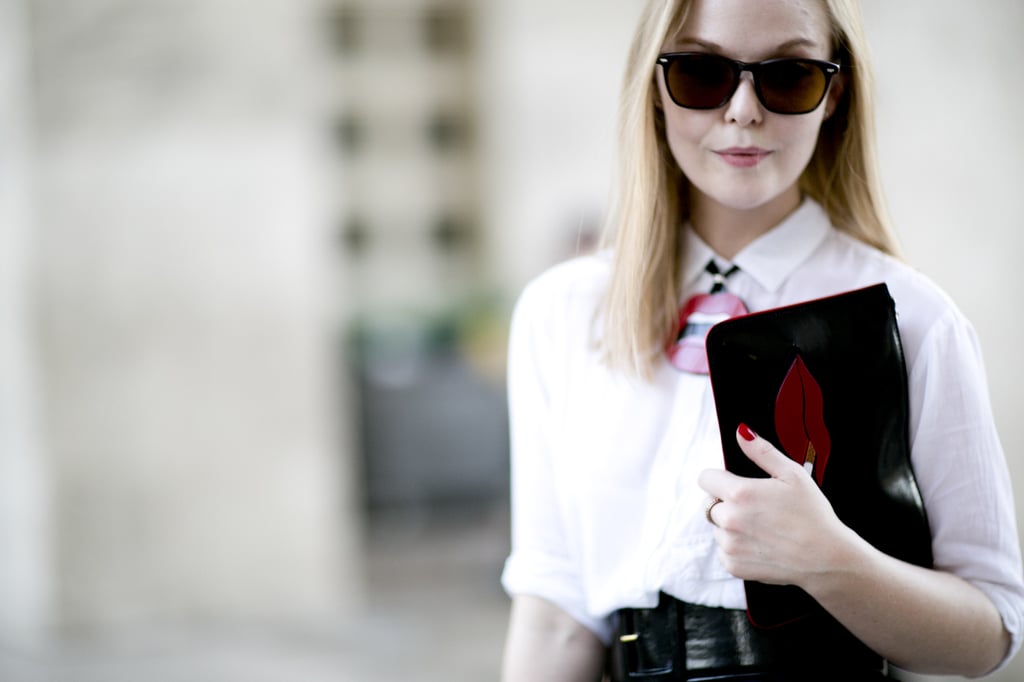 It's customary to match your lips to your nails, but this woman found a whole new way to pull off a coordinated beauty look.
Fiery Fix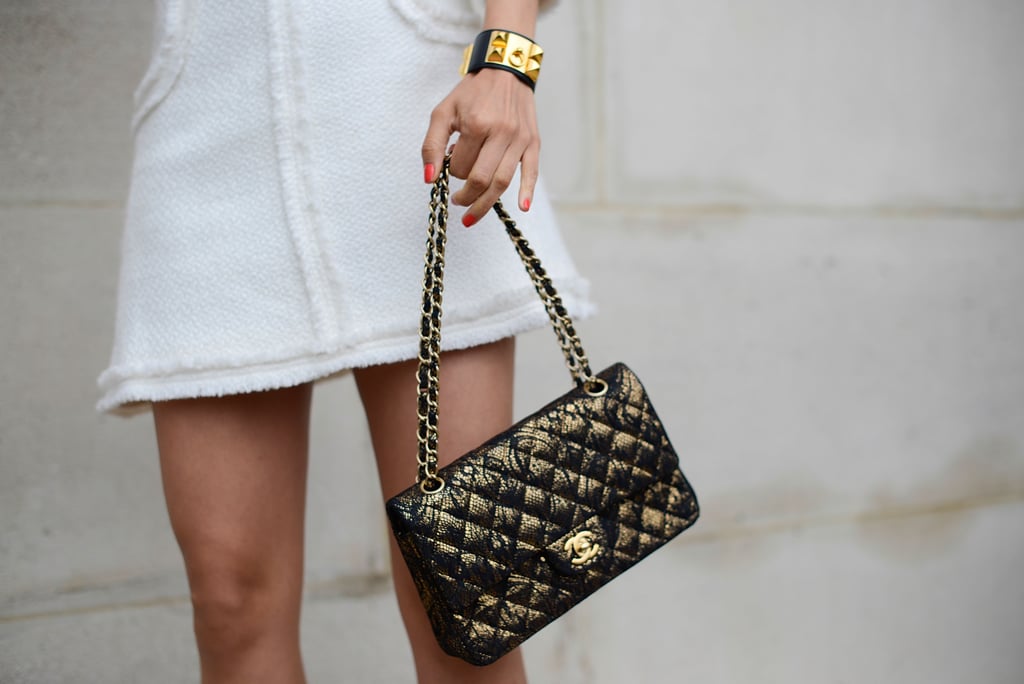 This red-orange lacquer adds a pop of color to this metallic Chanel purse.
Oh Snap!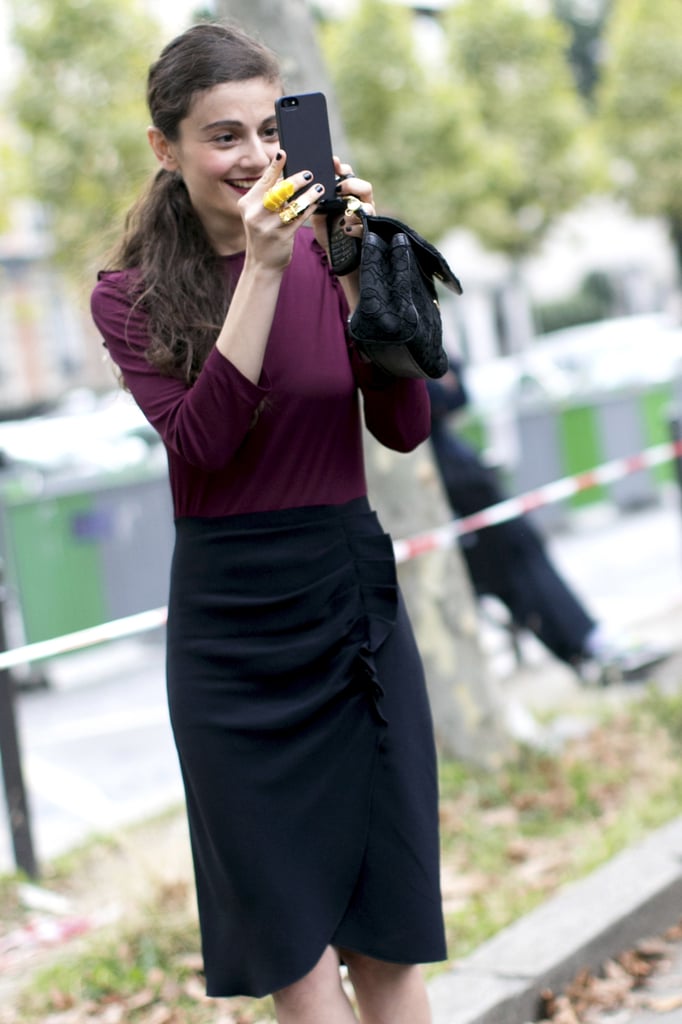 We wish we were in this shot because her black manicure matches this Fall fashion ensemble perfectly.
Nearly Naked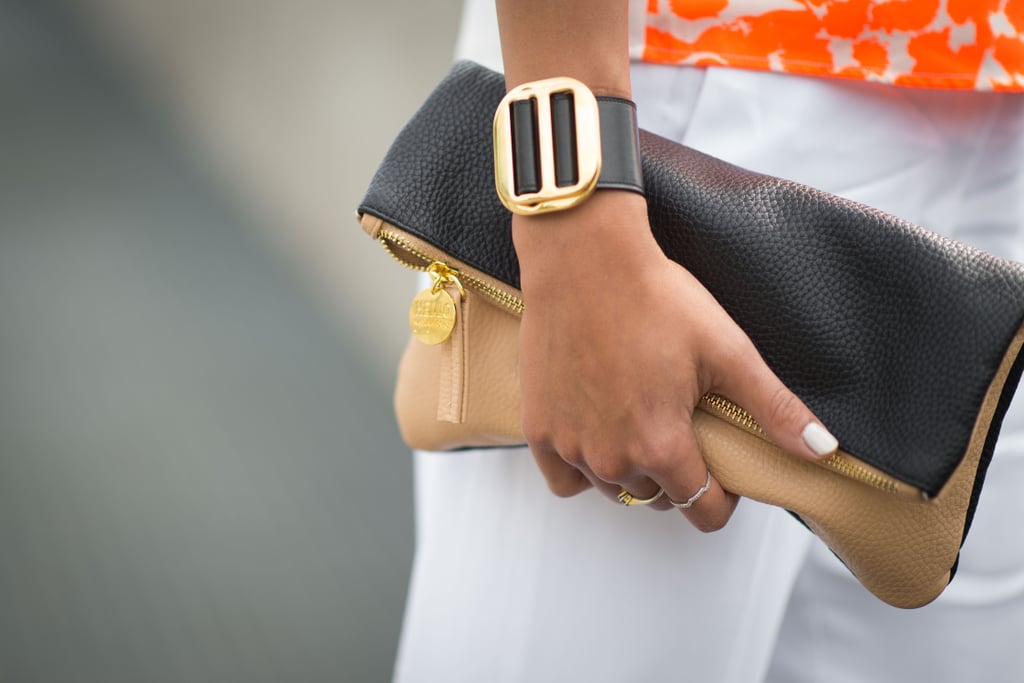 Whether you're rocking silver or gold hardware this Summer, a nude polish goes with everything.