When you get Aveda stylist Kevin Ryan in a room, it's always a fun-filled time. And the feel backstage at Tibi reflected that playful mood. Stylists were abuzz creating low-slung ponytails that captured "a cool, independent girl having a 5 p.m. moment," as Ryan put it. Who ever said fashion had to be so serious? See how it all went down behind the scenes now, and learn how you can get a runway-worthy ponytail in just a few easy steps.
Source: Getty [1]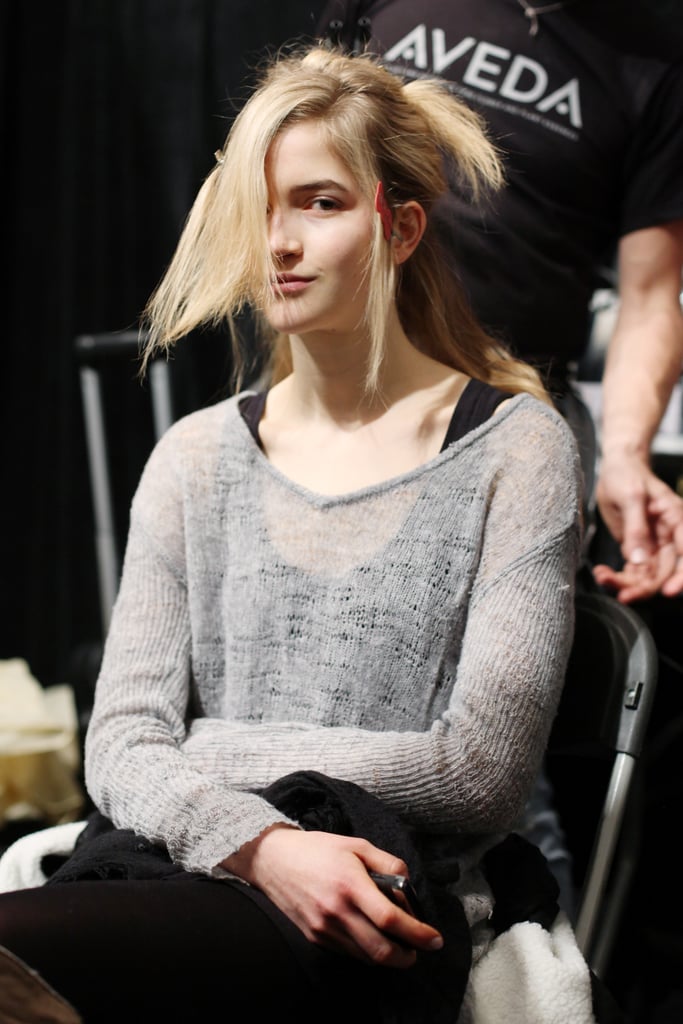 Ryan, working in conjunction with fellow celebrity stylist Frank Rizzieri, started by applying Aveda's Volumizing Tonic from root to ends, blow-drying the hair for added lift.
Photo: Roger Kisby [2]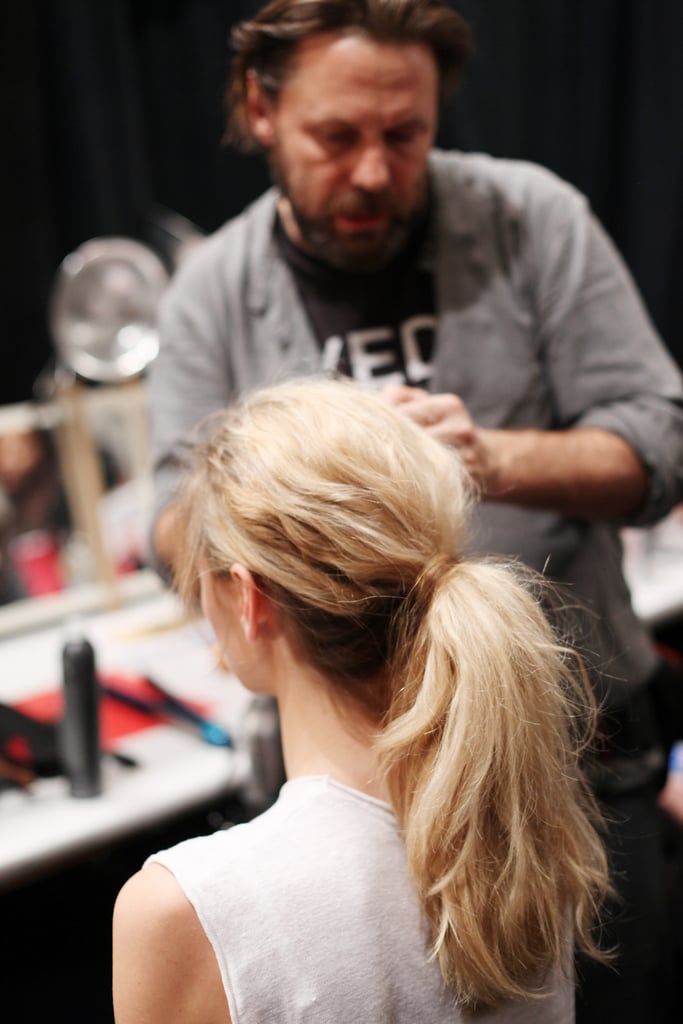 Hair was then gathered in a low ponytail at the base, and a small section was wrapped around the style to hide the elastic.
Photo: Roger Kisby [3]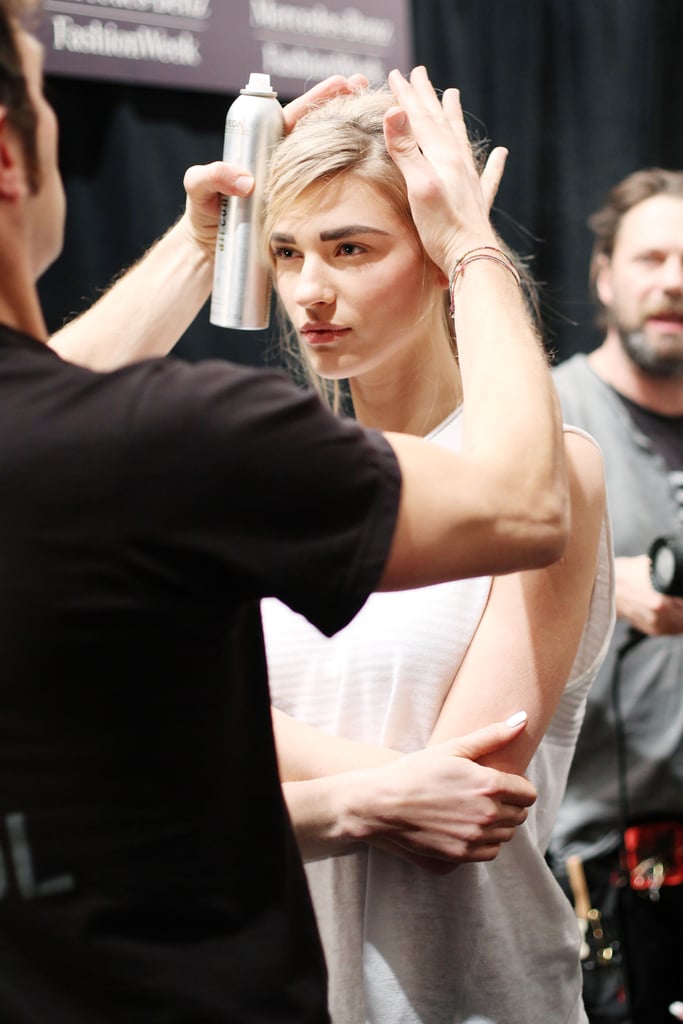 Random pieces from above the ear and around the face were pulled up for even more texture; Aveda Men Pure-Formance Grooming Clay and Air Control hair spray were used to set the style.
Photo: Roger Kisby [4]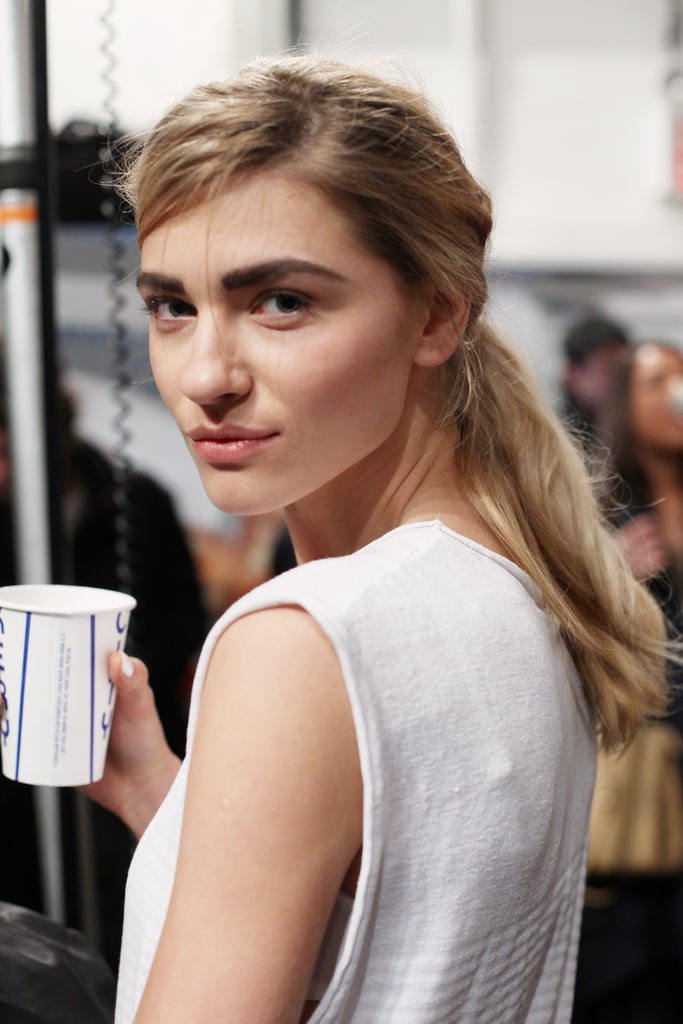 The runway-ready hairstyle completed.
Photo: Roger Kisby [5]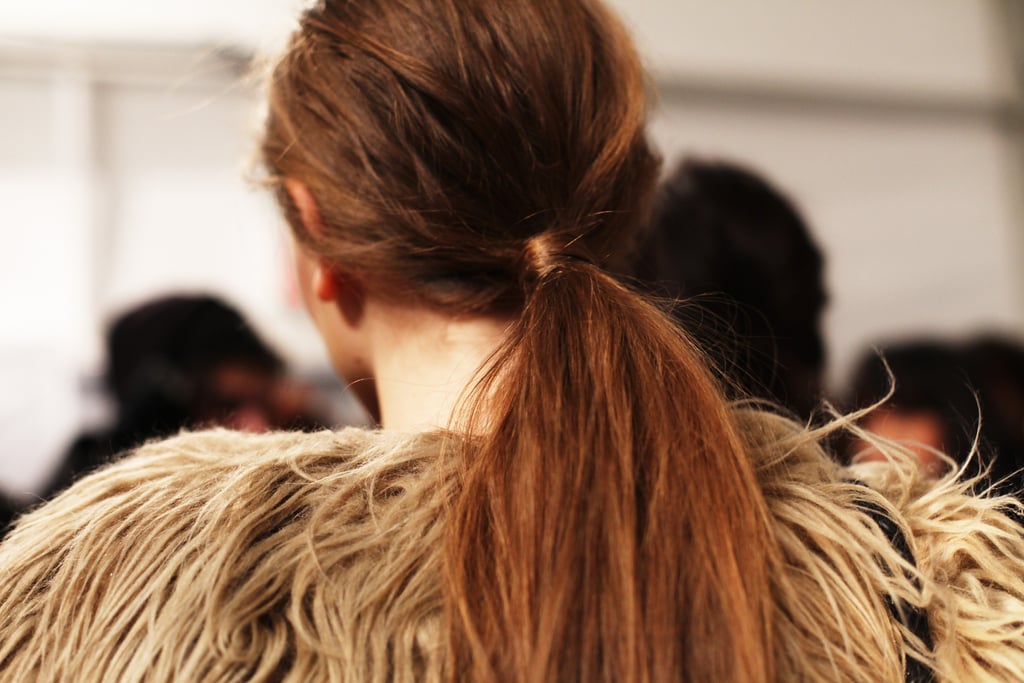 "It's nothing too ornate," Ryan explained.
Photo: Roger Kisby [6]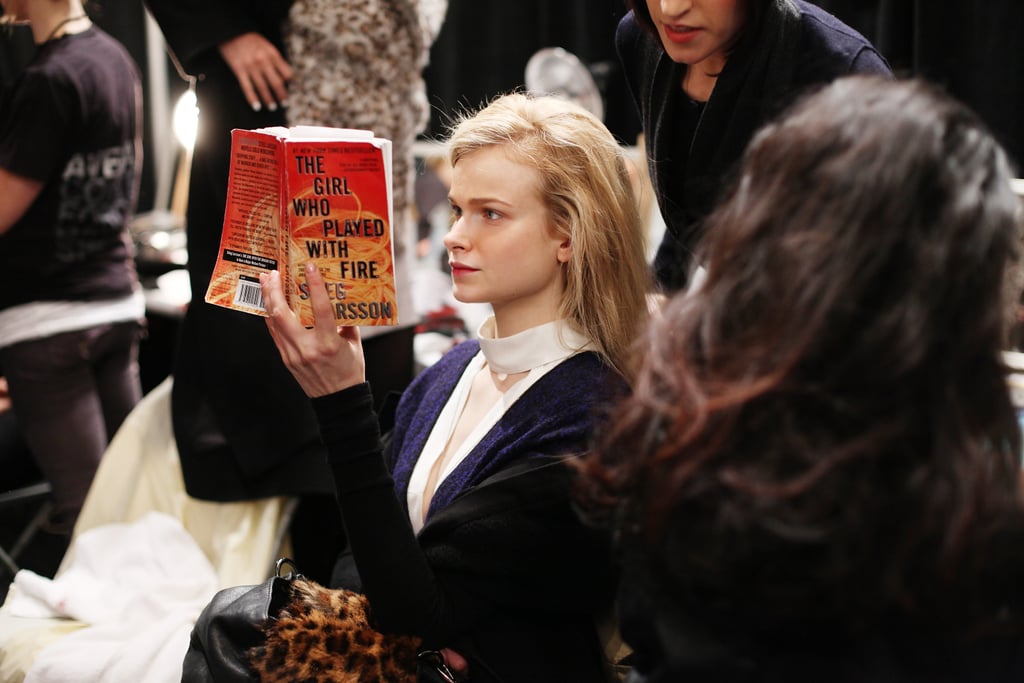 Let's just hope she didn't get burned.
Photo: Roger Kisby [7]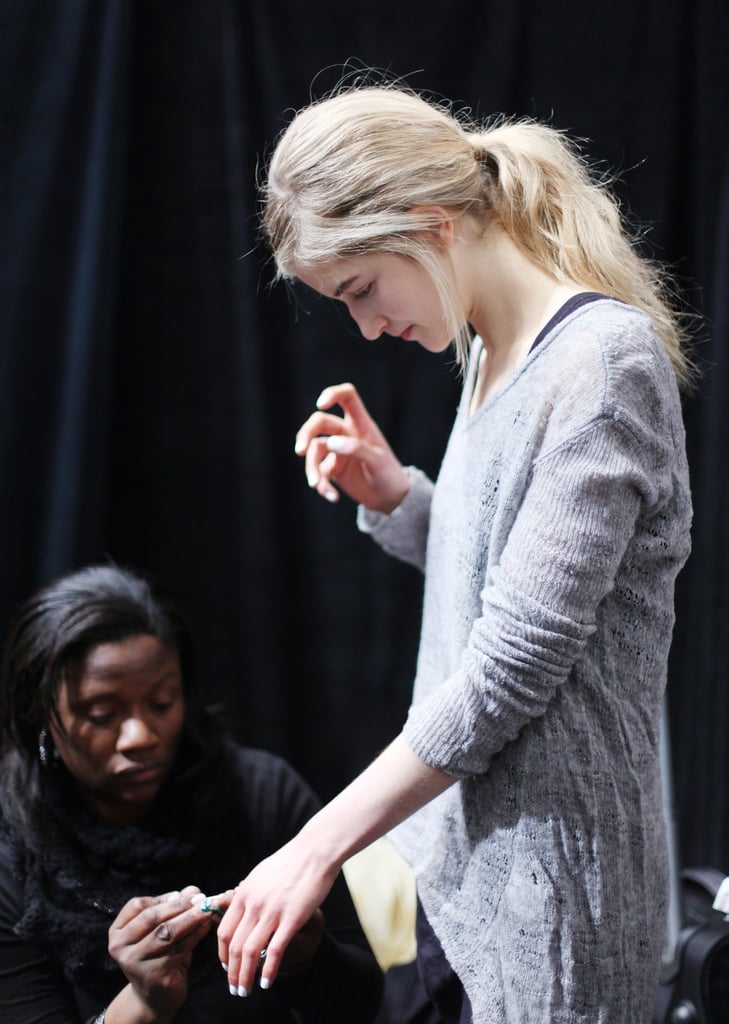 Dashing Diva lent a helping hand in creating the nail look for Tibi, using its NYC Fleet Week polish, an opaque white.
Photo: Roger Kisby [8]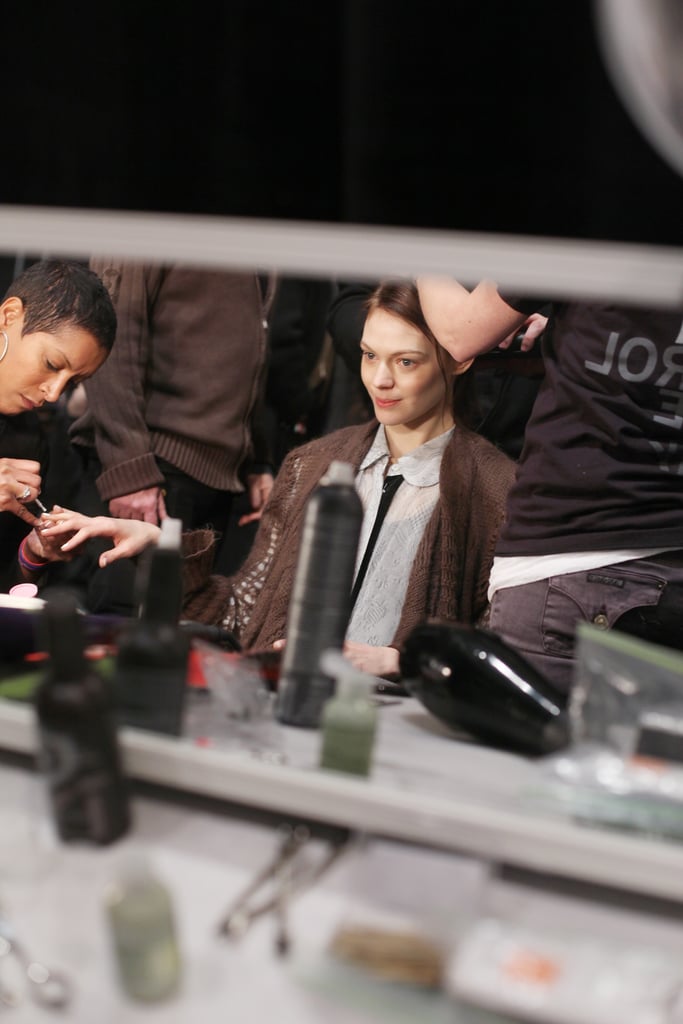 A model enjoys the moment (and with good reason) as she gets her hair and nails done at the same time.
Photo: Roger Kisby [9]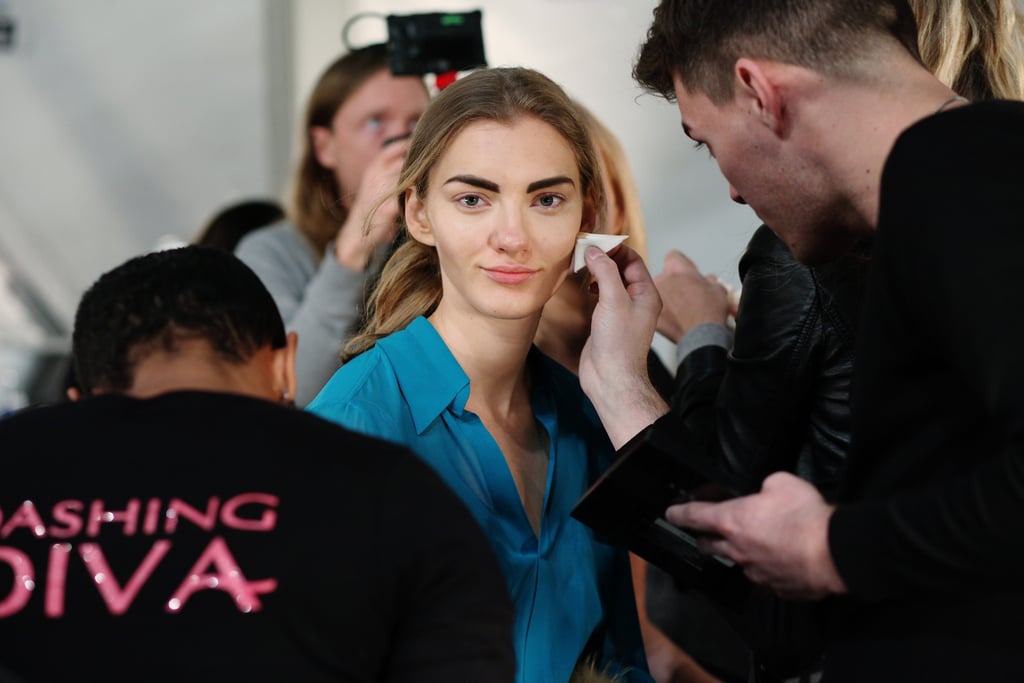 The makeup look centered on a strong eyebrow and fresh, wind-blown face. "It's a confident, sophisticated, understated look with a '90s twist," explained lead makeup artist Kimberly Soane (for Bobbi Brown).
Photo: Roger Kisby [10]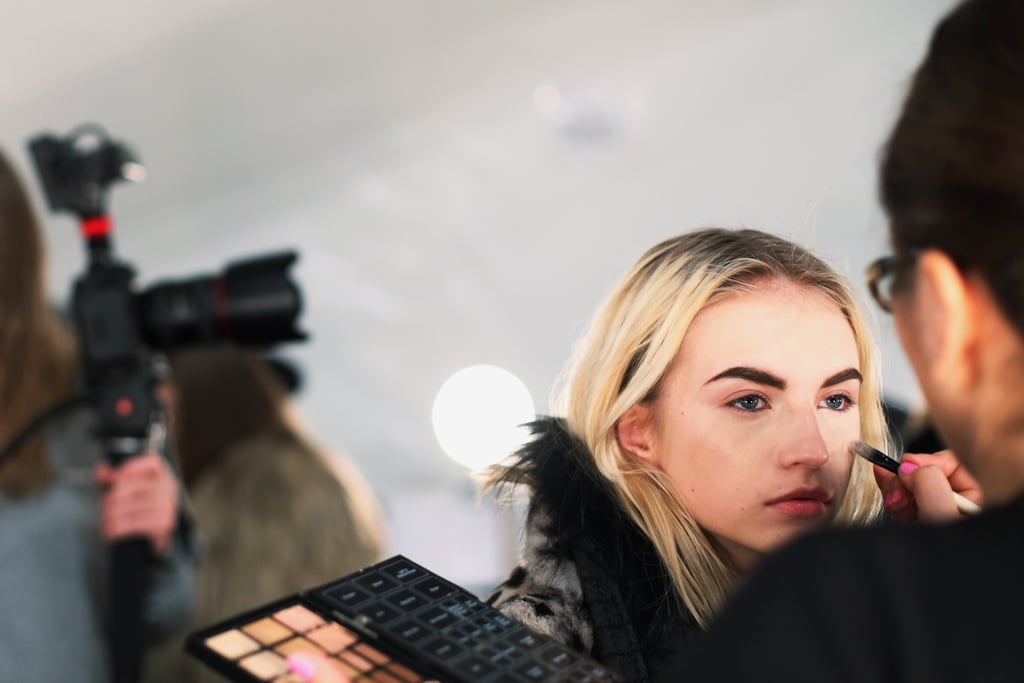 "It's as if the models were walking outside in Fall or Winter," added Soane.
Photo: Roger Kisby [11]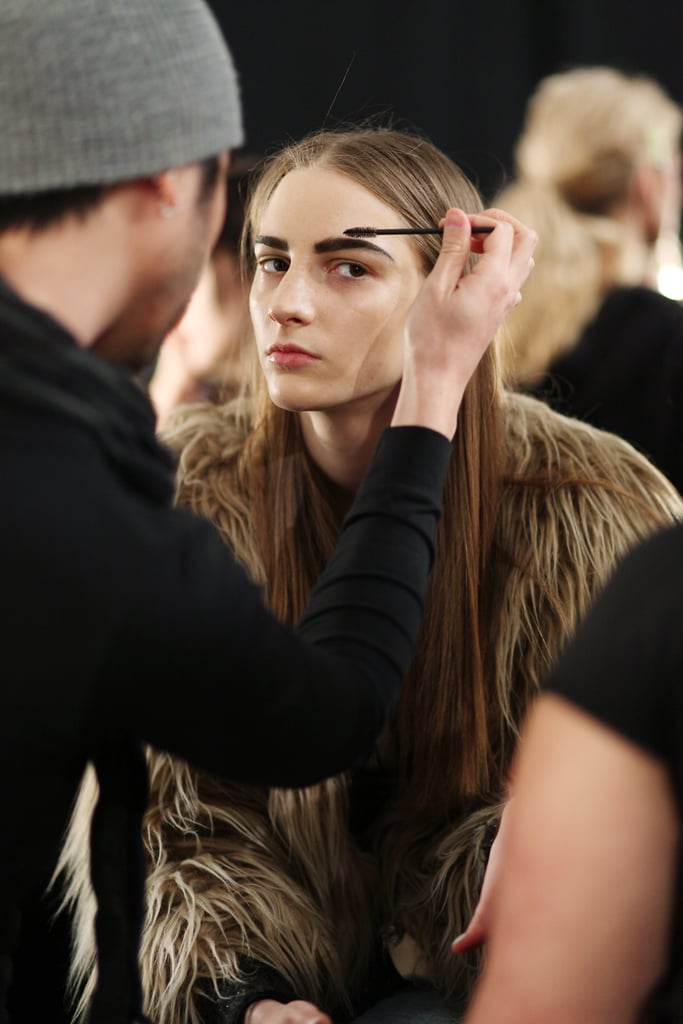 Brows were shaded heavily (three hues darker), but mascara was kept to a minimum.
Photo: Roger Kisby [12]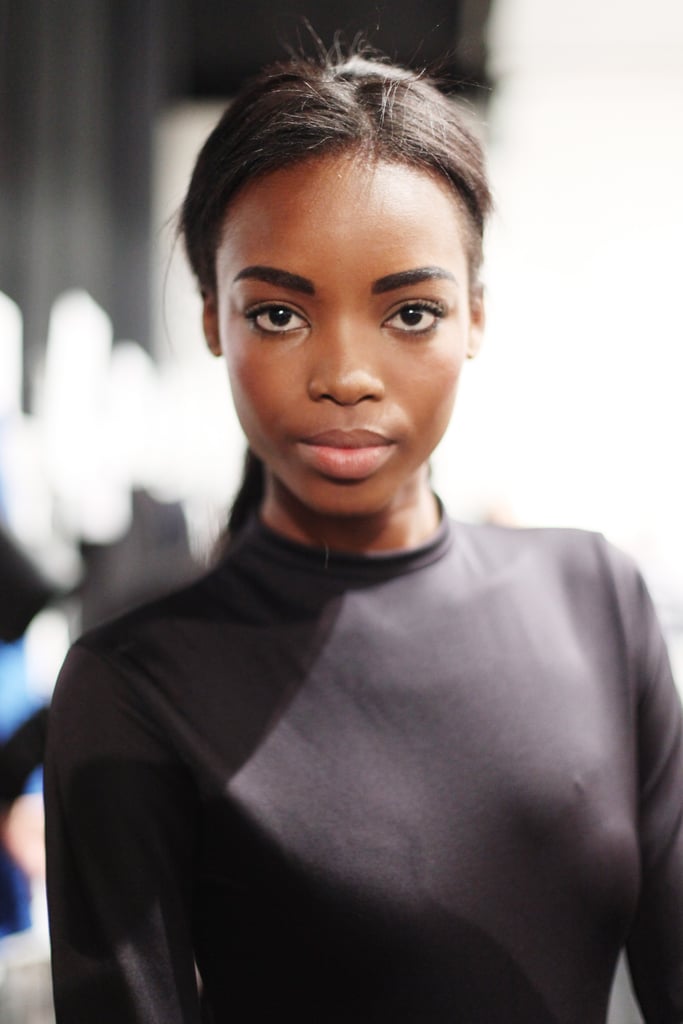 The rich, dark brows anchored the look and added a depth and interest to the tousled ponytail.
Photo: Roger Kisby [13]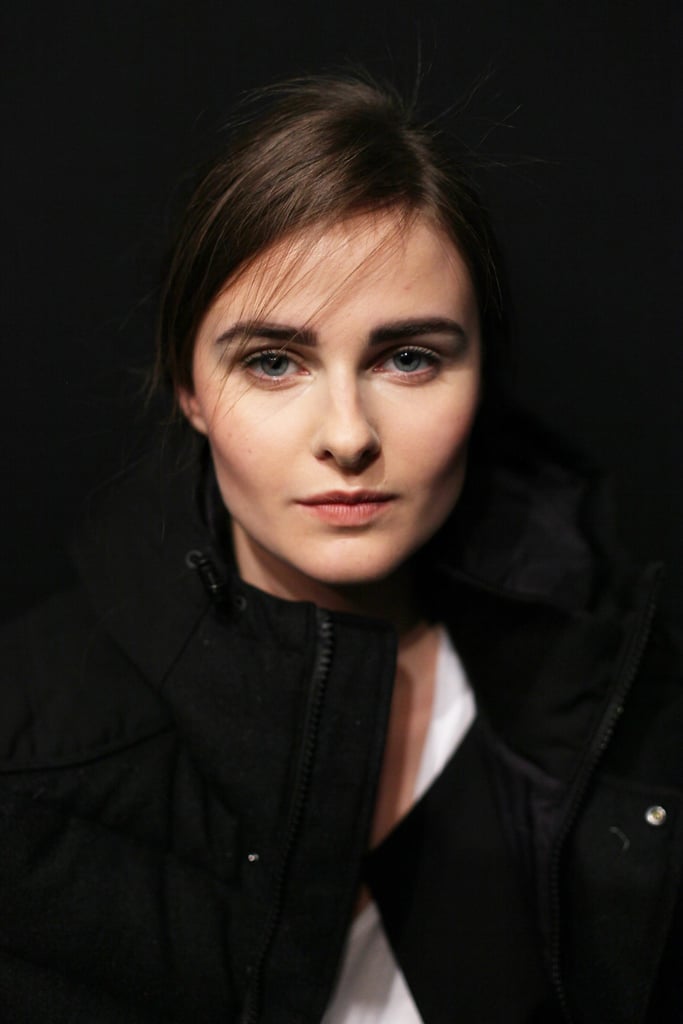 For an everyday take on the bold eyes, however, use a color the same shade as your natural brows, Soane advises.
Photo: Roger Kisby [14]
The final runway look.