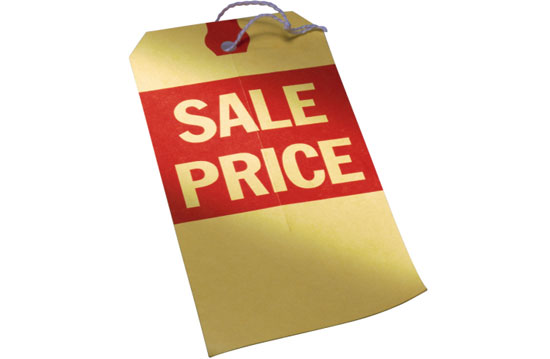 I hope nobody from T.J. Maxx is reading this, because I've been using an oversight in their system to my advantage for years now. You see, at the Maxx, there's usually a big cut-rate fragrance section, full of your usual Givenchys, Armanis, Estee Lauders, etc. You find the real bargains, though, when you get to lesser known high-end fragrances. Over Thanksgiving, in fact, I picked up a $90 bottle of my favorite
Hanae Mori
parfum for $20. Another time, I got a bunch of Sud Pacific scents for $6 a bottle. And while this may be my favorite bargain spot, it's certainly not the only one. There are beauty bargains all over if you look, so to find out where you should (and shouldn't) be shopping, just keep reading.
T.J. Maxx is great for fragrance and bath stuff like soap and body scrub, but their makeup section is often not so hot. Go elsewhere for skin care and anything for your face.
As an alternative, may I suggest the makeup section in your local Sally Beauty supply store? The prices are low, low, low, and you can always find some good dupes. Also excellent for any kind of cheap nail polish and inexpensive argan oil.
If you'd rather be shopping online, both Sephora and Urban Outfitters have nice sale sections. Some stuff really isn't on much of a sale at all, though, so check out the original price to make sure you're getting a real discount, and if something's not marked down enough yet, just wait.
If you're willing to be vigilant about expiration dates, your neighborhood dollar store can be a great place to find brand-name makeup on the cheap. Just remember to check the consistency of any mascara or lipstick as soon as you get out of the store.