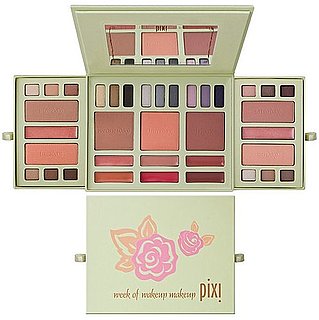 I've been trying makeup artist Petra Strand's new
Week of Makeup Wakeup
($34), a kit that promises to get you out of your beauty routine rut.
Monday's look
was extremely neutral, with brown blush and buff shadows, but Tuesday's a little more dramatic. To see how it turned out on me and get a look at the colors, just keep reading.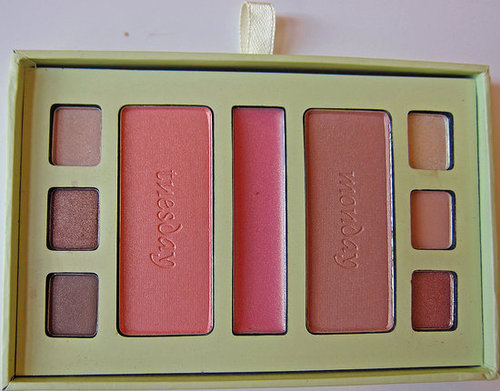 Although Monday and Tuesday's palettes share a lip color, everything else about them is pretty different. Instead of Monday's bronze cheek color, Tuesday is a vibrant coral, and instead of light, subtle brown shadows, Tuesday's hues are darker and sexier. I really liked both looks, although I will say that Tuesday is a lot more dramatic, and definitely the kind of look you wear with after-work drinks. Check it out and let me know what you think.