Though the most important rule of a relationship is to not try to change your partner, we've (proudly) noticed that the longer our relationship, the more our penchant for prettifying rubs off on them. We've slowly managed to transform their grooming regimen from a lonely bar soap to a several-step routine. We've caught them stealing our moisturizer at least once. And they've even started to acquire a fragrance wardrobe. But even if your guy remains stalwart against testing the beauty waters, he'll love these grooming gifts: they're totally manly, so he'll feel and look even sexier than he did the day you first met.
Grooming Lounge Stuffed Leather Travel Bag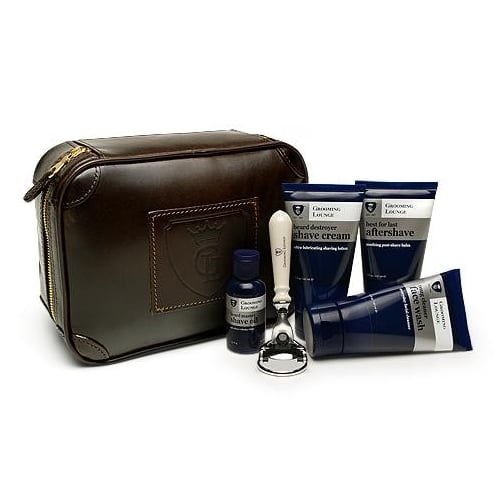 If your man just haphazardly stuffs products in a backpack while traveling (ack!), you need to do him a favor: present him with a Dopp kit. This superluxe leather case from Grooming Lounge [1] ($269) comes filled with an award-winning shaving regimen, razor, and razor stand.
Ahava Men Mineral Hand Cream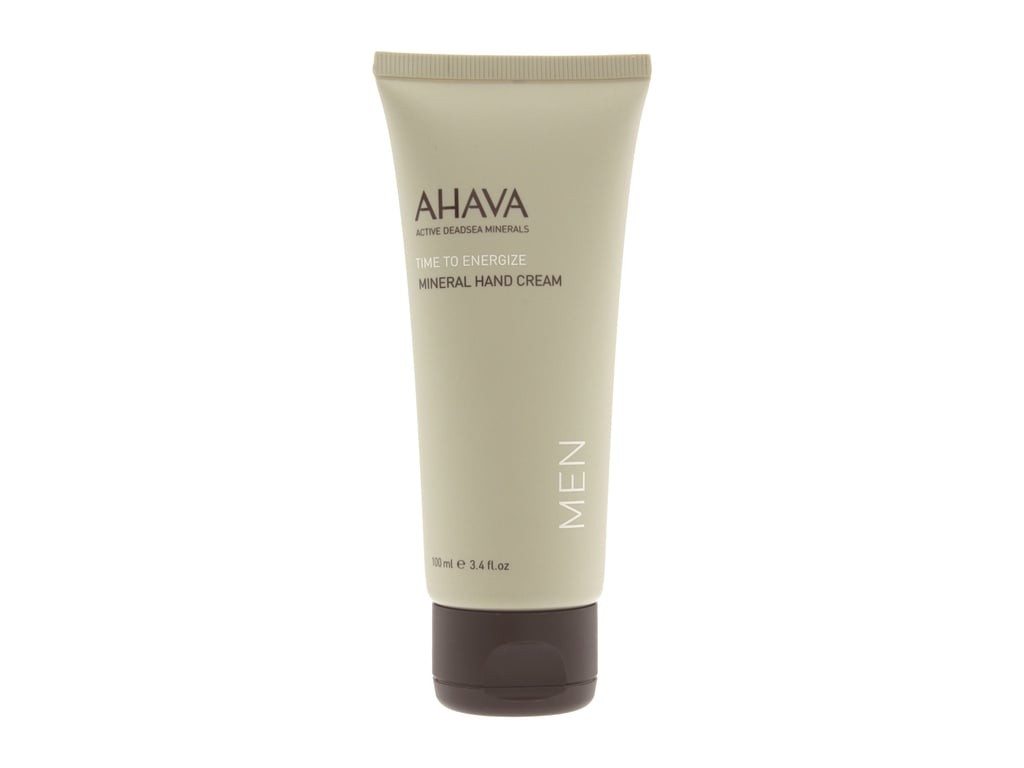 Between lifting weights and scratching stuff of his "honey do" list, a man can get some seriously rough hands. Instead of recoiling from his scratchy touch, gift him this nongreasy Ahava hand cream [2] ($20) — you'll never want to stop holding hands.
Bond No. 9 Scent of Peace Fragrance Set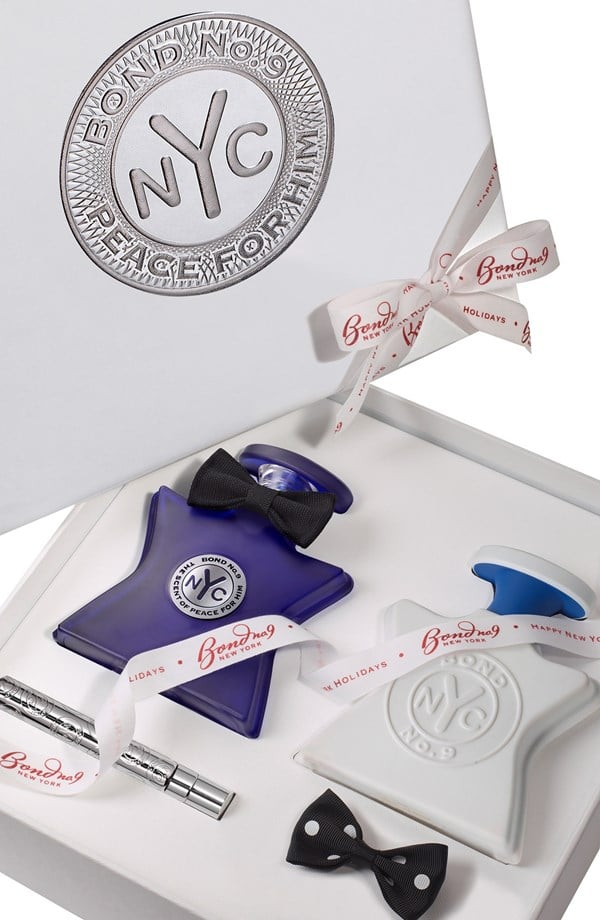 Every man deserves a swanky signature scent! Bond No. 9's Scent of Peace gift set [3] ($385) contains three iterations of their woody-citrus fragrance — pocket spray, body wash, and eau de parfum — plus two bow ties to keep him looking as sharp as he smells.
Molton Brown Bathing Treasures Collection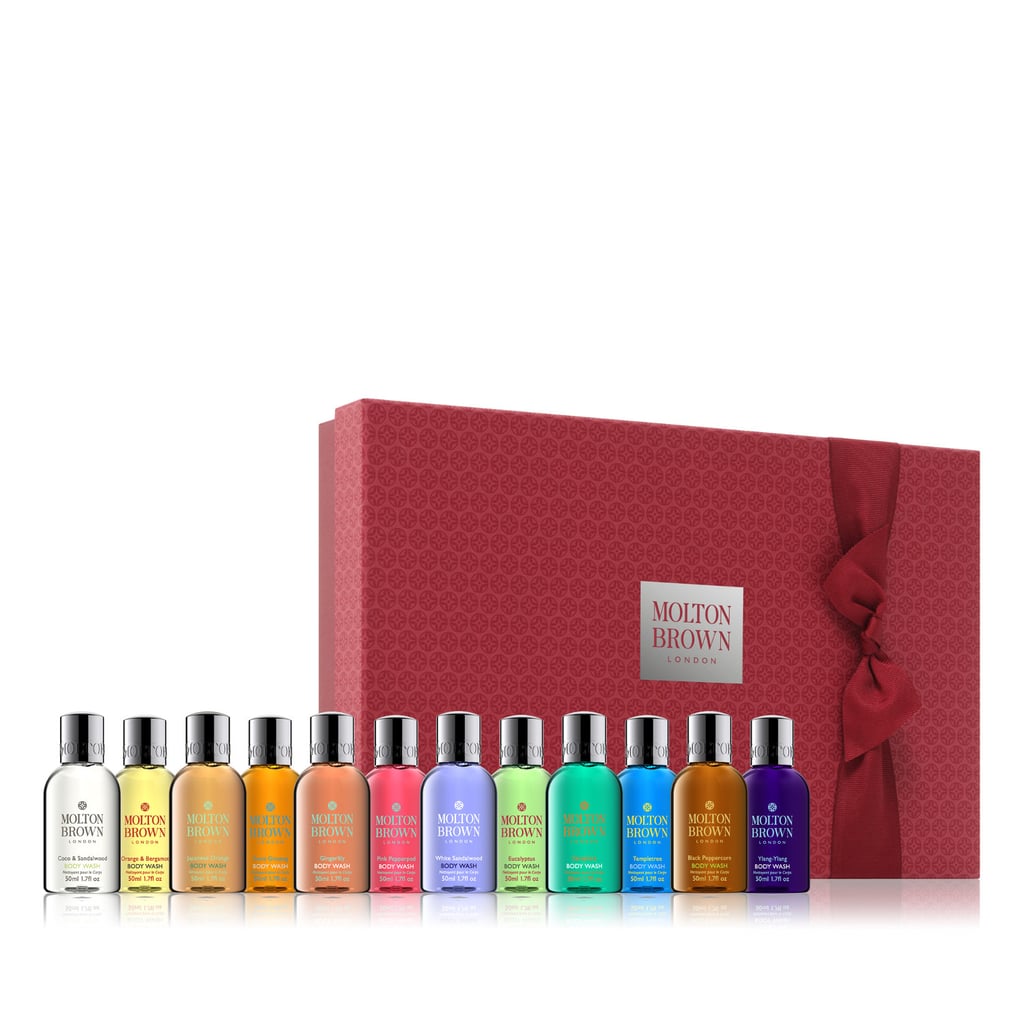 If your man's friends call him the metrosexual of their group, he'll love Molton Brown's 12-piece shower gel set [4] ($50). He can customize his shower experience just by picking a different unisex scent each day (and you'll find it impossible not to steal some for yourself).
Malin + Goetz Cannabis Gift Set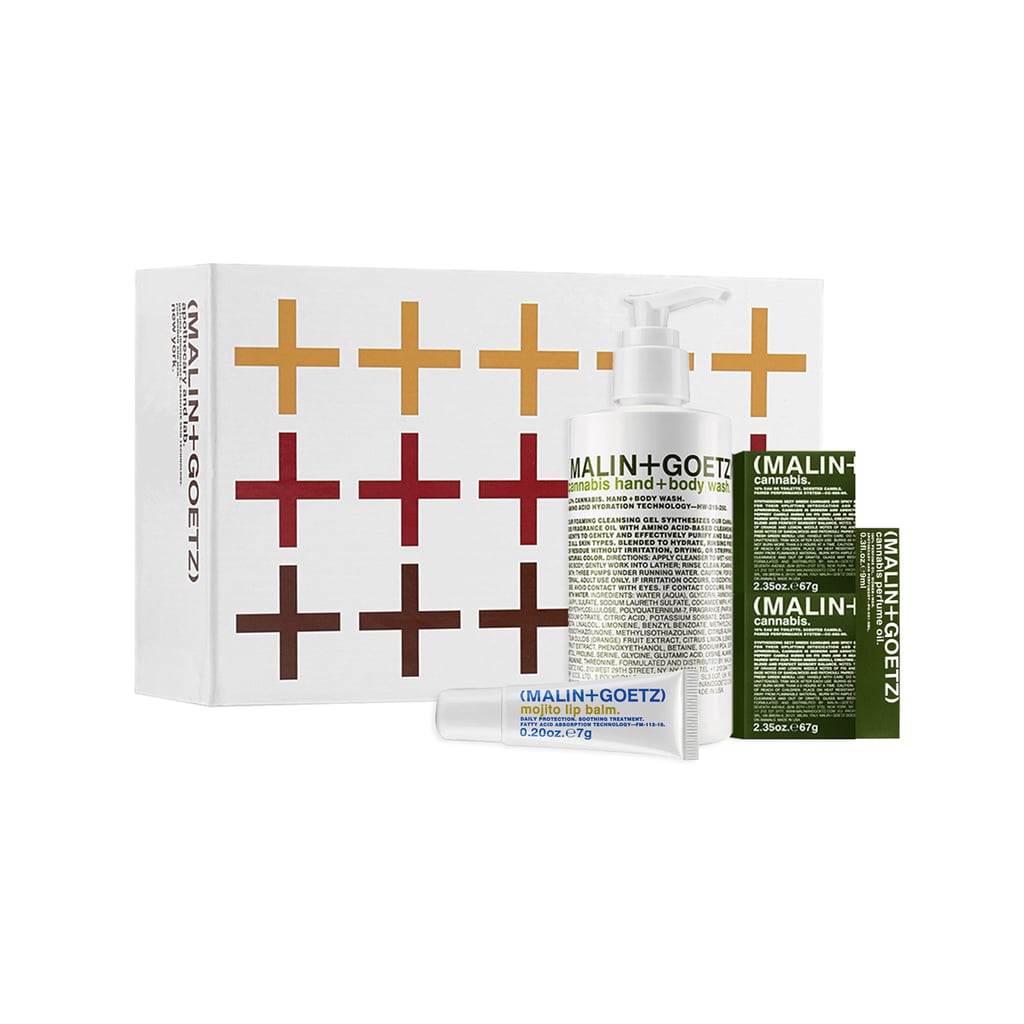 Even if your guy has come a long way from the giggling hacky-sack-playing, munchie-mad bro he was in college, he'll still enjoy reminiscing by lighting up . . . this votive candle duo, as well as trying the other goodies in Malin + Goetz's set [5] ($102). The fragrance is sexy, not skunky thanks to notes of patchouli, sandalwood, and fig.