What Do You Know About Barbershop History?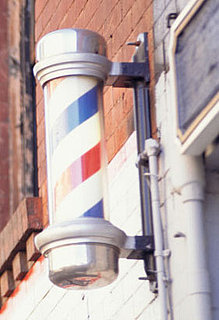 Yesterday, the New York Times featured an article regarding the differences in customer loyalty when it comes to men and women. It probably comes as no surprise that men show their devotion to groups and companies, such as barbershops, while women are more loyal to the stylist than the salon. But, we already knew that anyway, right?

In some sort of roundabout way, this got me thinking about good old barbershops. Did you ever wonder why the distinctive rotating sign is the way it is, or what tools were used in early barbering? Take my quiz to find out.
The word "barber" comes from the Latin "barba," meaning ________.