We get it: sometimes shopping for the perfect curling iron can be a chore. Between the different barrel lengths, the hot curlers, and that rumor that you can get beach waves with a flat iron, how are you supposed to make heads or tails? Quit scratching your head. We've broken down what each size curling iron does (with pictures to match!) to help you find your new iron BFF.
2-Inch Curling Iron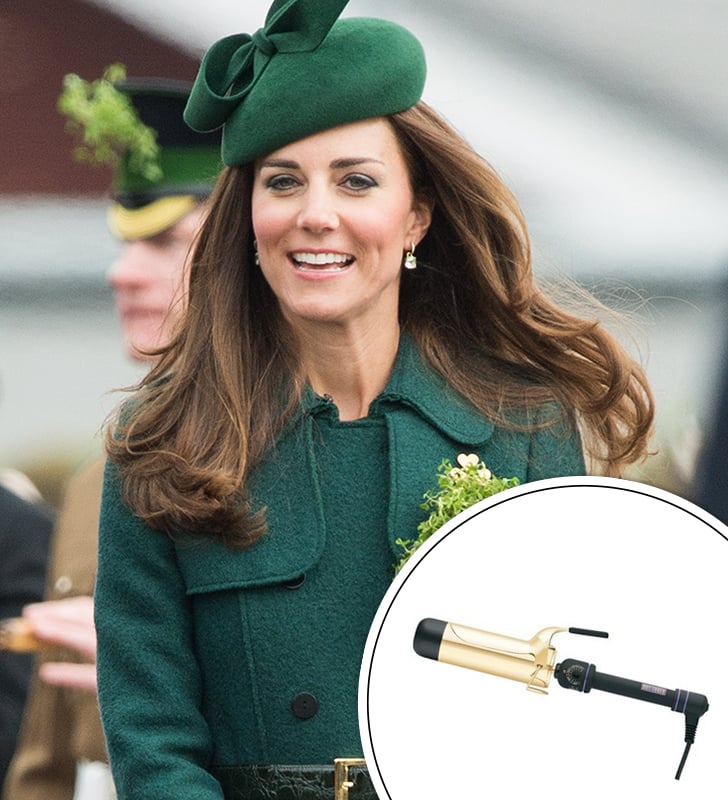 You know how Kate Middleton's blowouts always seem to bend oh so perfectly at the ends? You, too, can achieve this hair nirvana with a 2-inch curling iron. Since they're just a tad too big to create a full curl, they're ideal for those subtle kinks to polish off your style.
Try: Hot Tools Gold Curling Iron, 2-Inch [1] ($55)
1 1/2-Inch Curling Iron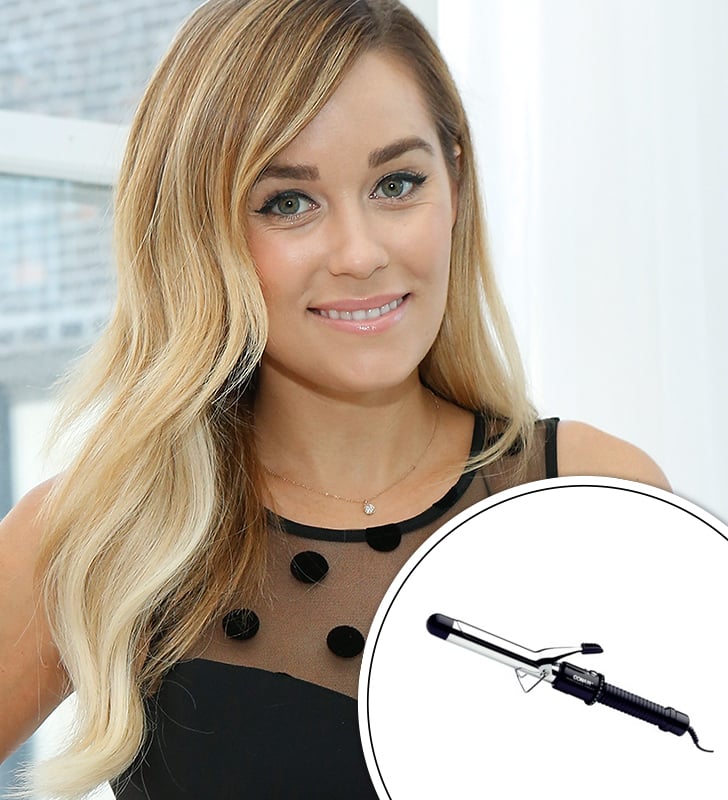 Oh, Lauren Conrad [2]'s perfectly loose waves. A 1 1/2-inch iron allows you to create a full curl without it being too tight. For an extrabeachy look, pull the coil slightly once it drops from the iron to ensure it stays sexy and loose.
Try: Conair Instant Heat Curling Iron [3] ($20)
1 1/4-Inch Curling Iron
The 1 1/4-inch iron is not exactly the most popular curling iron size, but it should be. Why? It helps you create the most perfect, envy-inducing waves. To get coils like Shakira [4]'s, make sure you're twisting your hair in opposite directions — not all away from the face.
Try: T3 Tourmaline SinglePass Curling Iron [5] ($99)
1-Inch Curling Iron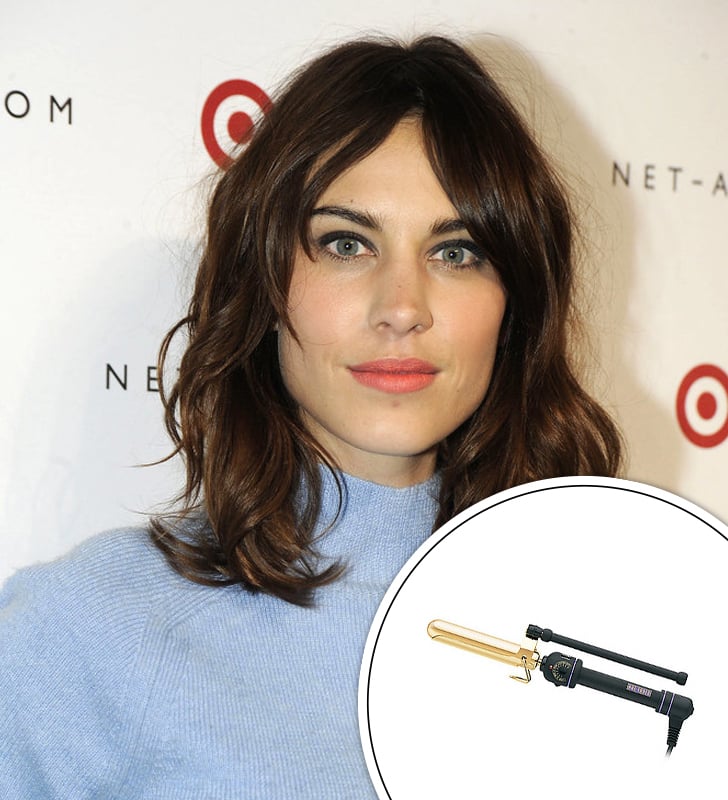 Picking up an iron and not sure where to start? Grab a 1-inch, which can be used to create a whole bunch of waves and curls. We love it to create Alexa Chung's effortlessly cool bed head. Use your iron on your whole head, and then spritz some beach spray, like Bumble and Bumble Surf Spray [6] ($26) to get that tousled texture.
Try: Hot Tools Professional Curling Iron, 1-Inch [7] ($37)
3/4-Inch Curling Iron
Reach for this smaller iron for all those perfect corkscrew curls. We especially love them for vintage updos and bridal looks, like this one on Taylor Swift [8].
Try: Sally Beauty Professional Conical Curling Iron [9] ($50)
5/8-Inch Curling Iron
If your hair is curly like Beyoncé Knowles [10]'s or SJP's circa Carrie Bradshaw, the 5/8-inch curling iron is going to be your best friend. Since your curls don't always look uniform, this iron will help you get them all looking the same. That way, the rest of the world can continue to be jealous of you, you lucky, lucky girl.
Try: Hot Tools Professional Curling Iron, 5/8-Inch [11] ($33)
3/8-Inch Curling Iron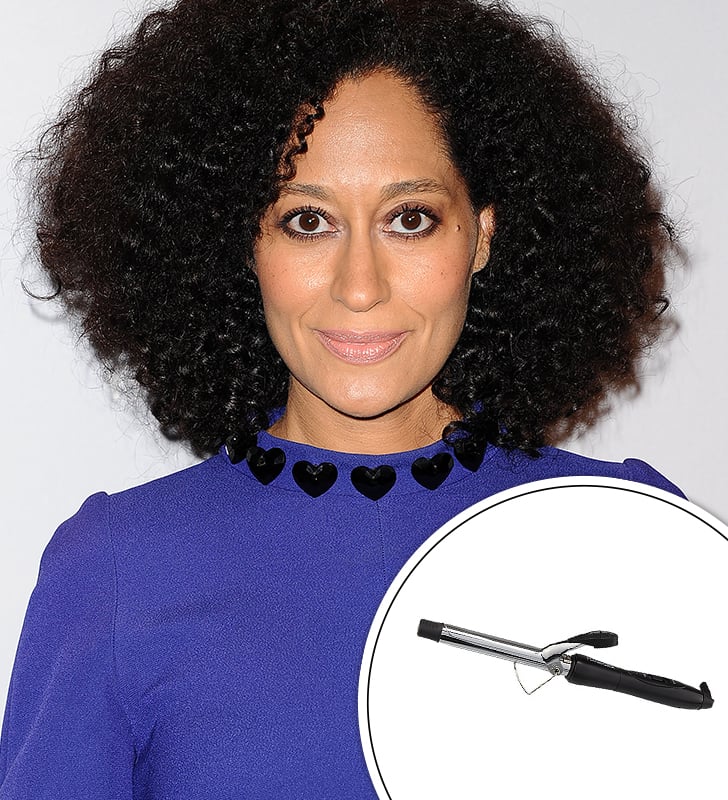 Just to be clear, we are aware of the fact that Tracee Ellis Ross is the queen of natural curls and that she doesn't use an iron to create these coils. She literally woke up like this. But, for those of us not blessed with Tracee's gorgeous hair, a 3/8-inch curling iron will help you achieve it.
Try: Plugged In Heatmaster Chrome Curling Iron [12] ($11)
Hot Rollers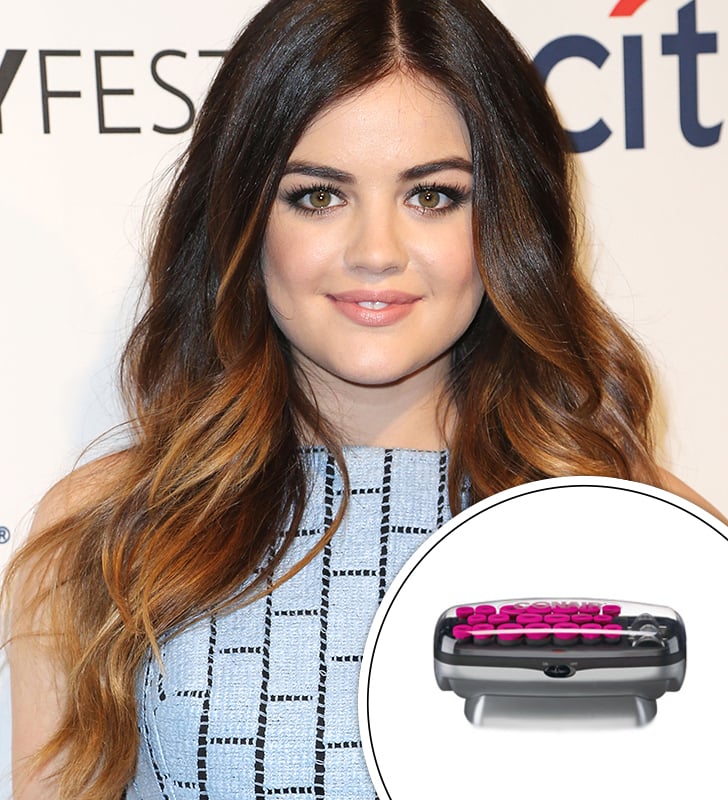 Truth be told, hot rollers do the exact same thing as a curling iron. They just allow you to keep your hands free while your hair gets sexy. It's truly just a matter of preference. So if you're looking to do your makeup while your hair sets, pick up a set in the size that will help you achieve the style you want.
Try: Conair Hot Rollers [13] ($40, originally $60)
Crimping Iron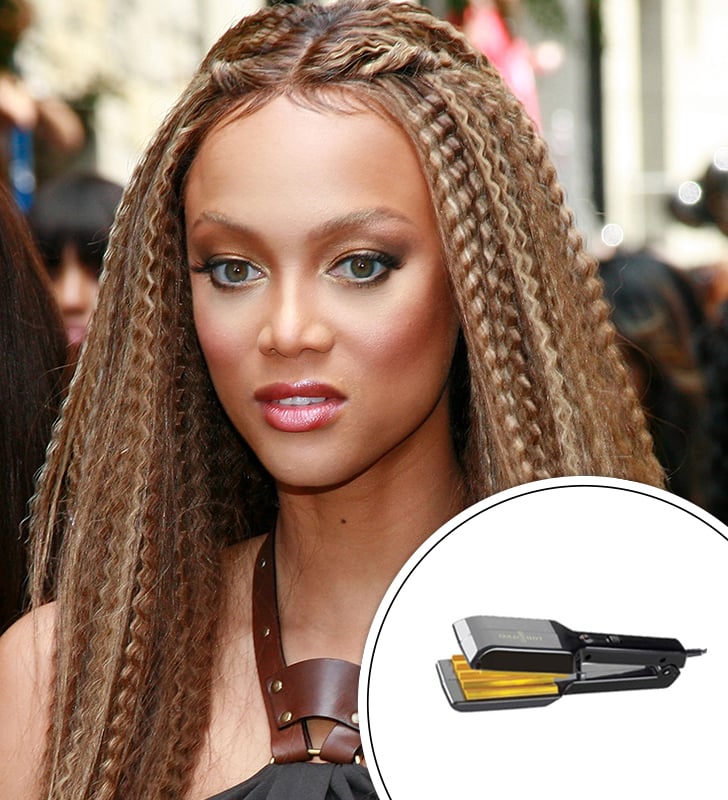 Ahh, the crimps. Plenty of us will choose to leave this style in the past, but if you'd like to experiment, a crimping iron will help you achieve the best style possible.
Try: Gold 'n' Hot Professional Crimping Iron [14] ($28)
Wave Iron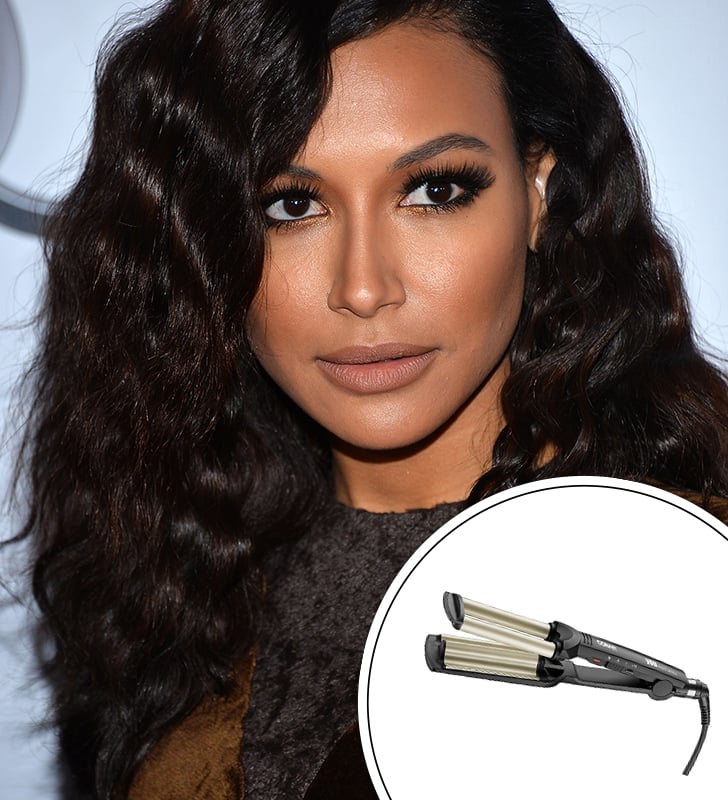 Somewhere between a curl and a crimp lies the oversize wave, like Naya Rivera showed off with this sexy style. This is easily achieved with a cool-looking wave iron, which creates a sleek yet beachy hairstyle without frizz.
Try: Conair You Wave Ultra Styler [15] ($40, originally $50)
Flat Iron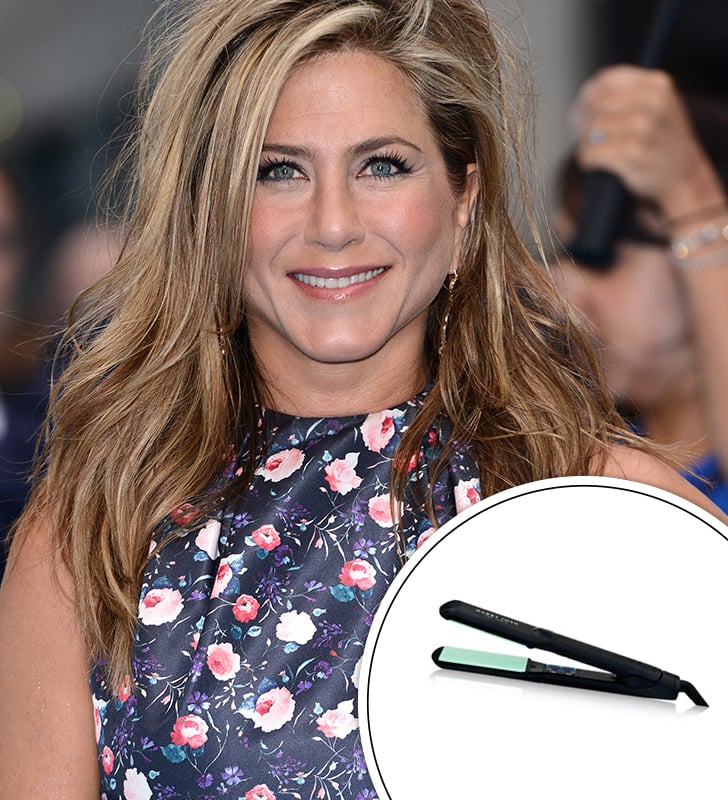 Texturized, fuzzy waves sometimes don't require a curling iron at all! A flat iron with a curved edge can create some seriously sweet, Spring-break-ready waves. Not sure how to pull off the technique? We've got a video for that [16].
Try: Harry Josh Ceramic Styling Iron [17] ($200, originally $250)