Let's call a spade a spade: it's difficult to shop for men. They have totally different body issues [1] — and even the savviest beauty guru won't know firsthand how to solve them. To help you buy your dad the perfect gift for Men's Grooming Day, we polled the men in our lives on which grooming goods they actually love and use. Read on — and get your credit card warmed up!
The Lawyerly Father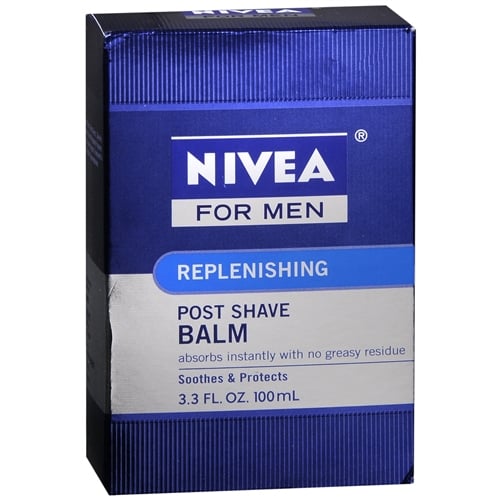 My father, Paul, is as classic as they come, but he's also the most enthusiastic person ever. So when I asked him what his favorite grooming product was, he got excited. "I recommend the Gilette Fusion Proglide Power Razor [2] ($13) and Blades [3] ($19)," he gushed. "Best shaves I have ever had, especially when you combine with Gillette Fusion Hydragel Ultra Sensitive [4] ($3) and finish with Nivea Replenishing Post-Shave Balm [5] ($7). Ah . . . clean and smooth." I can't say I blame him for getting riled up about some simple shave tools. Like father, like daughter.
— Lauren Levinson, beauty editor
The Very, Very Low-Maintenance Boyfriend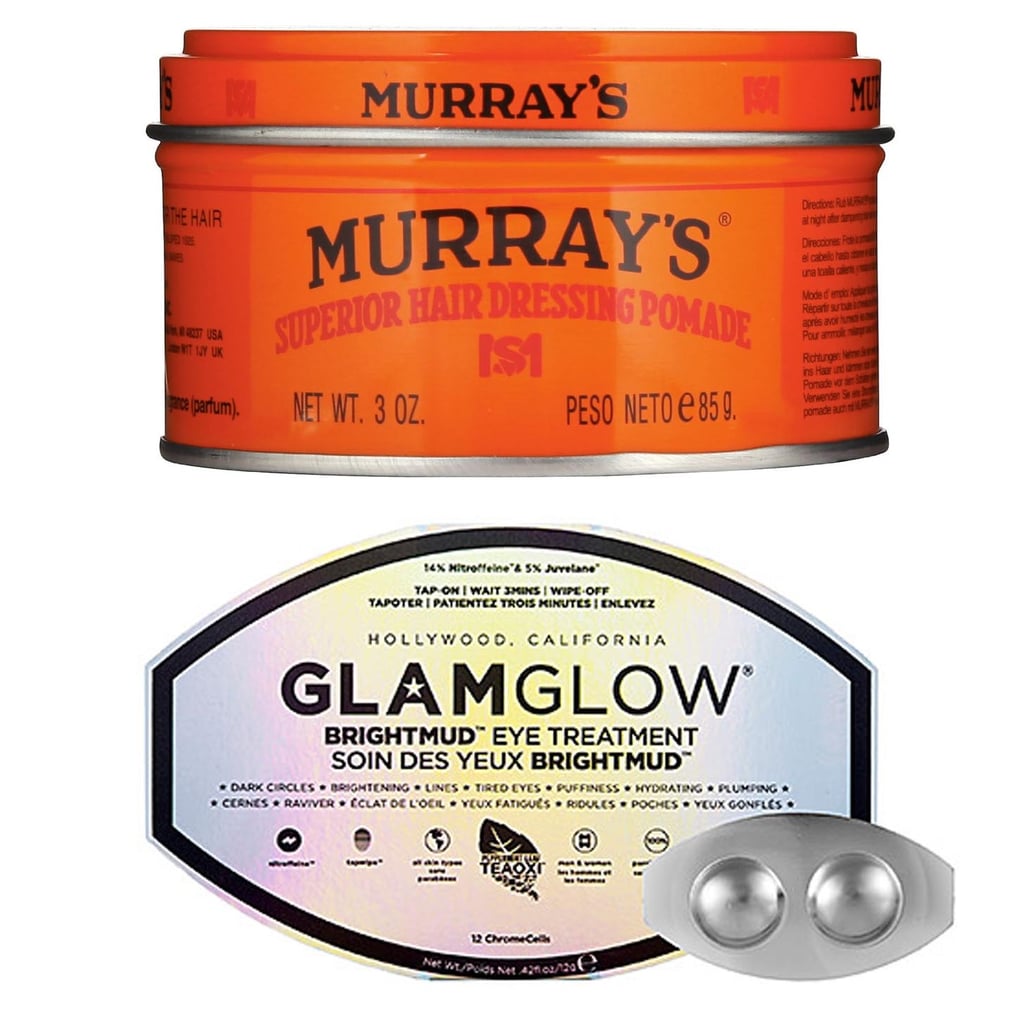 Josh is about as low-maintenance as it gets; he buys whatever body wash is on sale and requires less than five minutes between stepping out of the shower and leaving the house. (Note: he still looks and smells great). Asked to name his must-have grooming product, he mentioned Murray's Superior Hair Dressing Pomade [6]. "I like how it smells, and it's $3, and it lasts for like two years. And, of course, the tin." Also: "Old Spice Fresh deodorant [7] ($5). Neutrogena soap [8] for my face. And wire clippers to cut my big toe nails." Ew. Still, even he had to admit that my Glam Glow Brightmud Eye Treatment [9] ($69) worked wonders on his puffy eyes, that time I convinced him that it was totally normal to rub dirt on his face. So I guess that would be his beauty splurge.
— Nancy Einhart, executive editor
The No-Nonsense Dad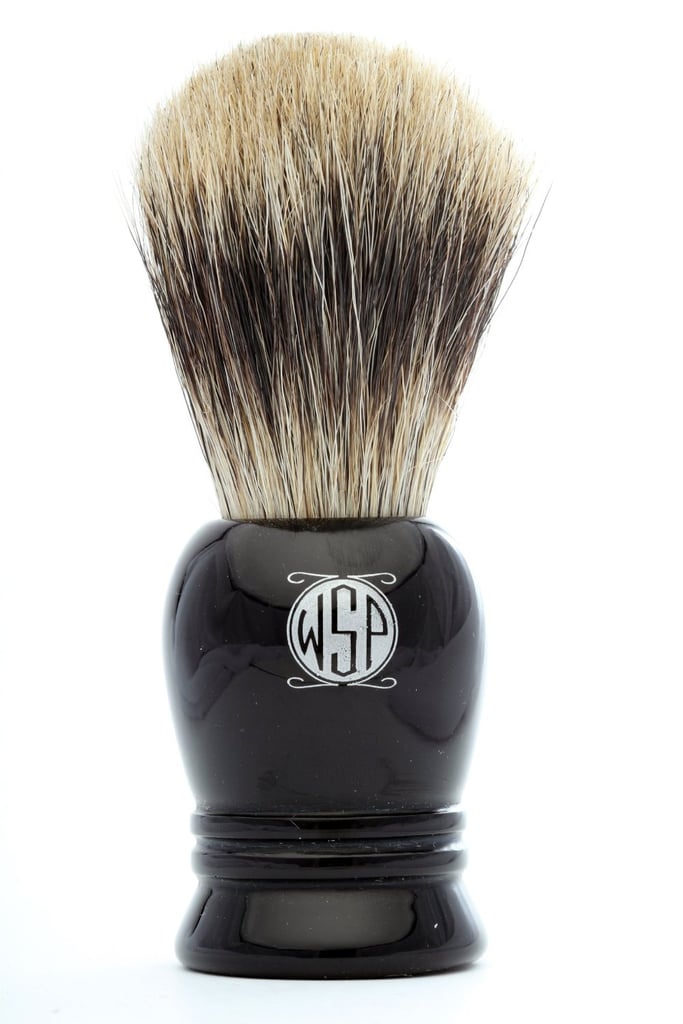 My dad is the kind of guy who is all about the basics. He loves to squeeze the life out of everything he buys; thrifty and practical is the name of his game. So, it's no surprise that his shaving kit is about as low-maintenance as it gets: "I shave every other day, which has kept the wrinkles off of my face," he said. "I use bar soap, and my brush is very old and nameless. A good quality brush [10] ($35) that lasts is important to me."
— Aemilia Madden, editorial assistant
The Gay Husband With High-Brow Taste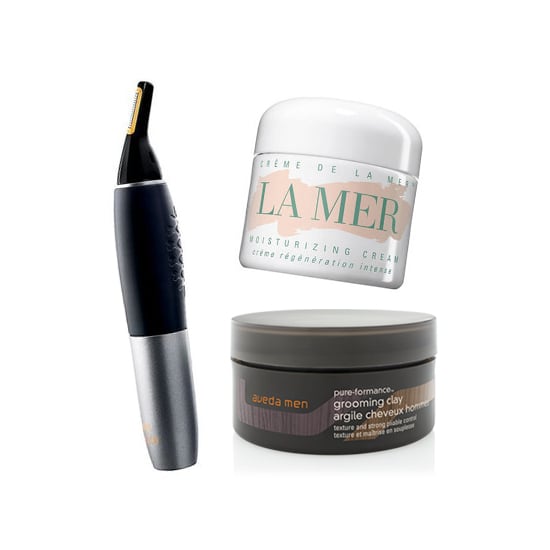 Matthew was employed at beauty counters for several years before working on camera, and his taste in skin care products is one way we bond together. (Outside of our Britney Spears [11] obsession and that fact that he is my soul mate.) When it came to his must haves of the moment, I wasn't surprised to hear a few of my favorites brands on his list, including grooming clay from Aveda [12].
"I love the hold this gives, and it's not too greasy," he noted of the hair product. "Much cheaper than Bumble and Bumble." And when it comes to face creams, he only wants the best. "I love La Mer cream . . . is that too gay? It's a great aftershave." And a stickler for looking picture perfect, he wouldn't mind a few grooming tools, either. "I know it's gross, but I would love a nose-hair trimmer!"
— Kirbie Johnson, beauty reporter
The Bearded Beau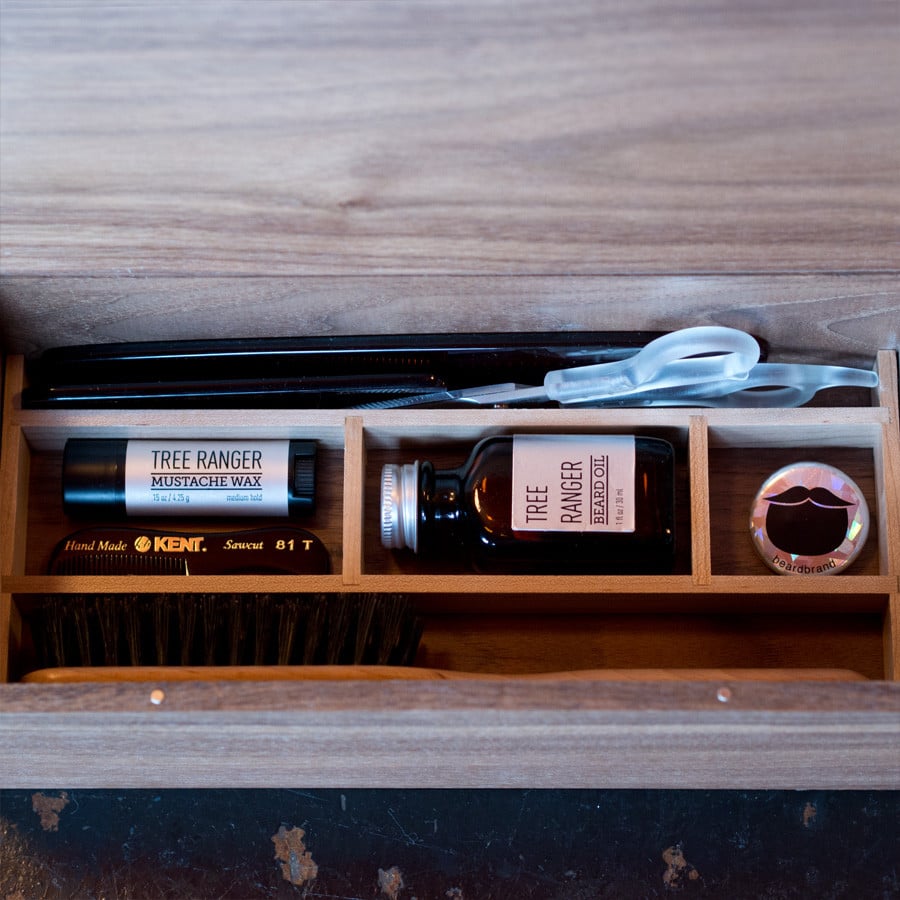 Little by little, I've been convincing my boyfriend that grooming doesn't end with bar soap and a washcloth. For years he's been growing a long beard, and it takes a lot to keep it looking clean and professional. I attempted to woo him with the merits of conditioner (epic fail), but he did some online shopping and found his own ideal gift.
"Even when I go to the barbershop and ask for my beard to be 'cleaned up,' it normally gets trimmed further than I intended," he explained. "But I don't have the necessary tools to work on it myself, so it tends to look scruffy. The Beardbrand Beardsman grooming kit [13] ($170, originally $182) is great because you have everything in one place that was intended specifically to care for your beard. And it's always nice when you have the right supplies to keep your girlfriend off your back about scraggly, rough hair."
— Jessica Cruel, assistant editor
The Bougie Brother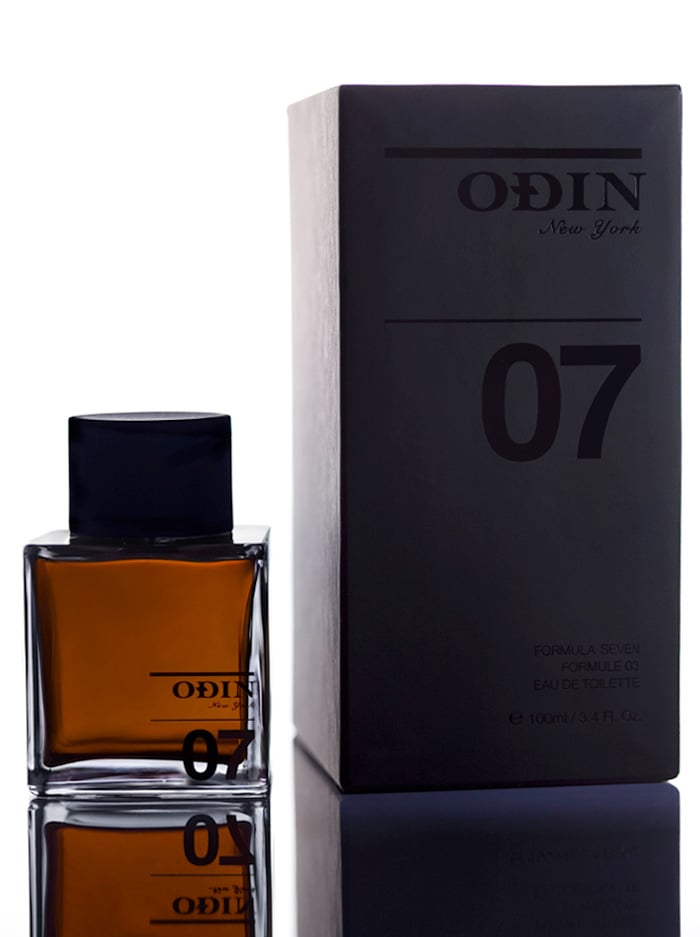 David is 24 and living the chic life in NYC. If you're looking for the It, trendy products for guys, my younger brother definitely has the answers. Here's what's on his wish list: "I wear a cologne called Odin 7 [14] ($145)," he said. "It's from the NYC store (there are three). I get compliments on it everywhere I go. It's oaky and masculine. Women love it. Been wearing it for two years. It was also GQ cologne of the year."
— LL
The Humble Dad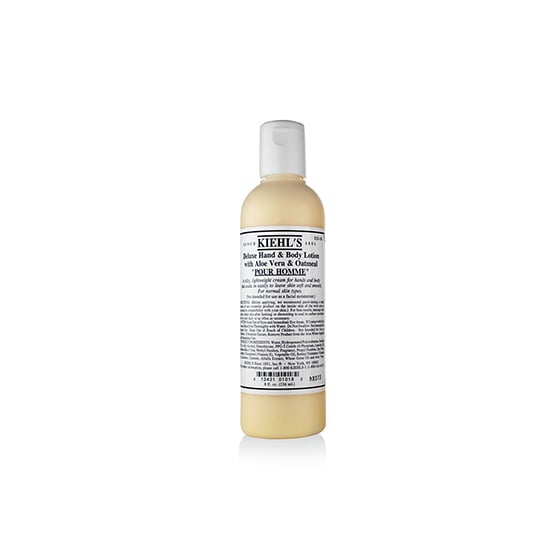 My dad doesn't like to ask for anything. He is consistent in that he always says he'll "be happy with whatever we get him," whether it's Father's Day [15] or takeout. But I know that my dad — a USMC veteran and computer applications engineer — works a lot with his hands, and more often than not, they get a bit dry. So it was no surprise that when I asked him about his favorite products, Kiehl's Deluxe Hand and Body Lotion With Aloe Vera and Oatmeal [16] ($22) was on his list. I bought this for him for Christmas a few years back, and now it's a staple on his countertop. When asked why he likes it so much, he reverted back to his comedic self: "It stinks pretty. And you said it was great."
— KJ
The Very High-Maintenance Dad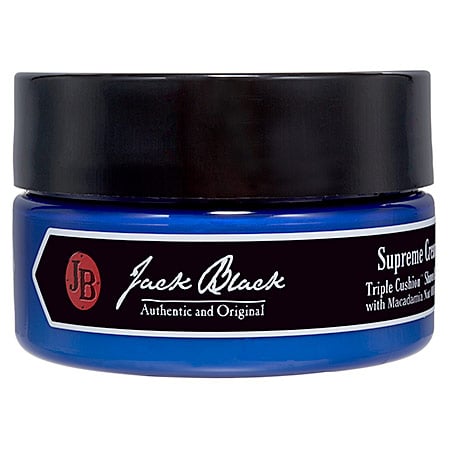 I inherited my Sicilian genes (and attendant facial hair [17]) from my father, who shaves every day, lest he look the slightest bit scruffy. No surprise, Jim has spent years perfecting his shaving routine. "I like Jack Black Supreme Cream Triple Cushion Shave Lather [18] ($23), put on with a good badger-hair brush. Then the Art of Shaving After-Shave Balm [19] in lavender ($33), which calms the face and makes it smoother." For fragrance, he's into Cerruti 1881 [20] and YSL L'Homme Eau de Toilette Spray [21]. He also mentioned wanting a Tanqueray martini, but I think that's unrelated to his grooming routine.
— NE
The Banker Boyfriend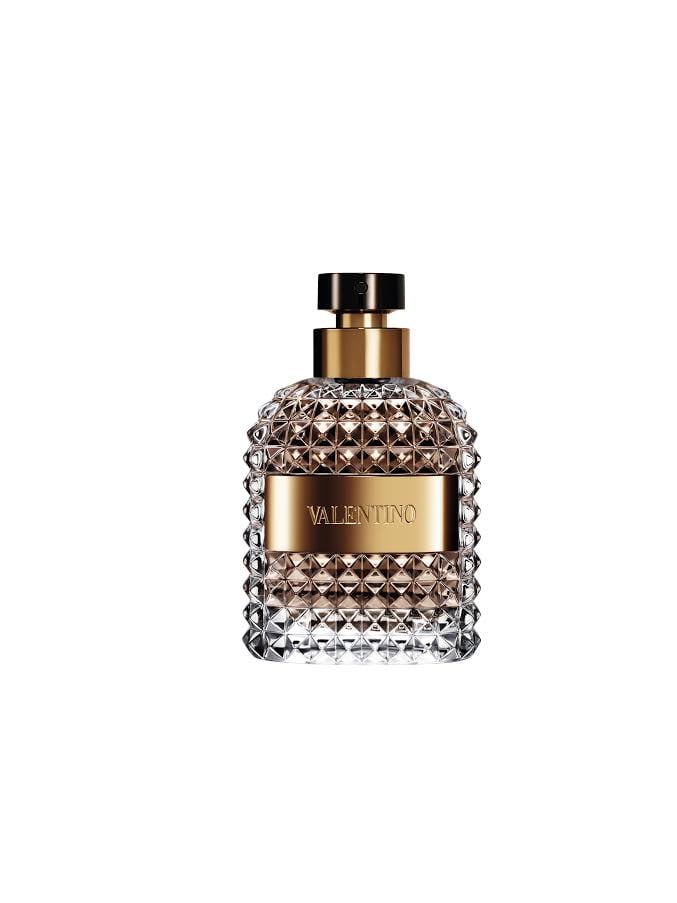 When R+Co launched this year [22], I snagged the R+Co Continental Glossing Wax [23] ($27) and R+Co One Prep Spray [24] ($20) for my man (who at 30 still has a thick, dark head of hair — winning). He loved them: "My favorite power couple isn't Brad and Angelina, it's these two new hair products," he mused. "Using them in concert means I'll have fresh hair all day, and when I need to reinvigorate, I just spray a little more on." He's also into skin care and says he can't live without Clean & Clear Clear Advantage Acne Spot Treatment [25] ($8). "When acne creeps in from time to time, I turn to it to clear it up in a jiffy," he explained. For date night, he rocks Valentino Uomo Eau de Toilette [26] ($75-$95). A grown-up scent is the newest addition to his regimen, and he said, "Now that I'm wearing it, people are more noticing me more." Not going to lie, it does make me want to nuzzle his neck more often . . .
— LL
The 20-Something Boyfriend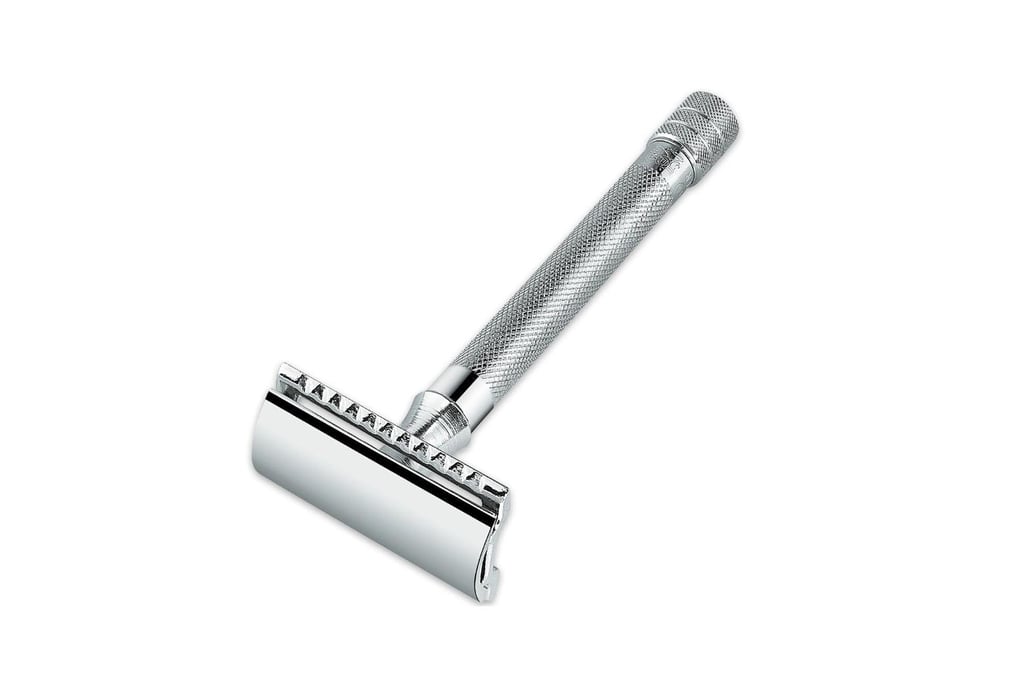 As a guy in his early 20s, Brandon has a grooming routine that's fairly easy. While he appreciates products that do the job, he is still shopping on a budget. When asked about the grooming pieces he's currently shopping for, he responded, "Next on my list is a safety razor [27] ($34). Typical disposable-head razors are way expensive, and safety razors are old-school and cheaper in the long run."
— AM
The On-the-Go Dad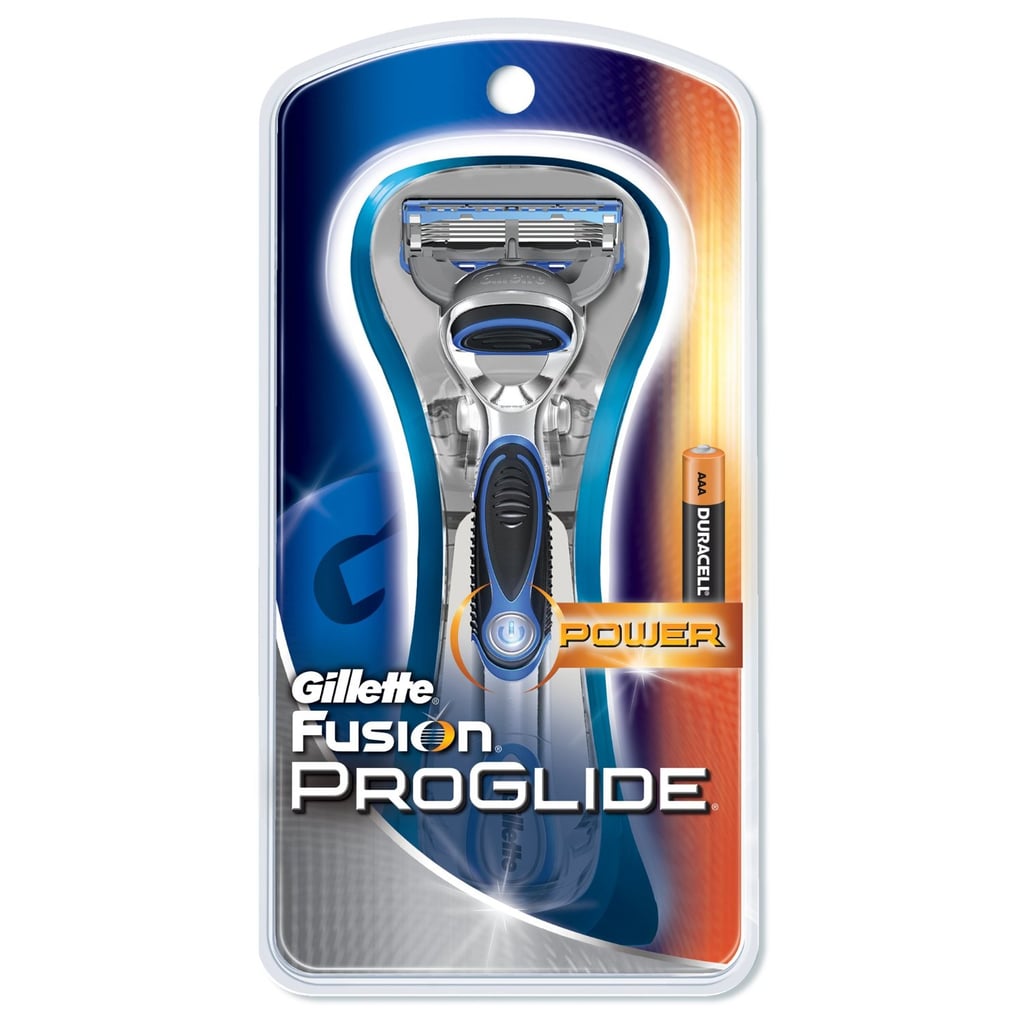 You can't teach an old dog new tricks. As a doctor my dad has a 24/7 job, so he rarely has time for anything more than a quick shower and shave. When it comes to bathing, he chooses whichever bar soap is on sale (I mentioned body wash, and he literally chuckled), but when it comes to his face, he's a little more picky.
He said, "I really like the Gillette Fusion Proglide Power Razor [28] ($13). It's the closest shave I've ever gotten. It's not like one of those disposable razors that women use. It's thick and has five blades and a battery. It's a little more expensive, but I just replace the blades every week. It's totally worth it." It's the same pick as Lauren's father, so that should help you pull the shopping trigger!
— JC