Which Organic Ingredient Do You Love Most?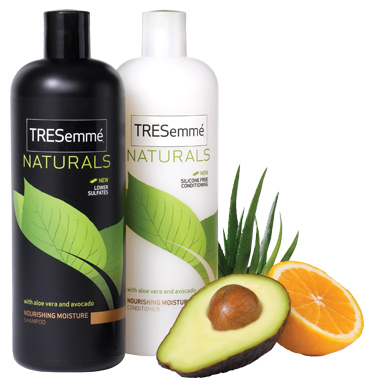 Now you won't have to sacrifice beautiful style when choosing a natural haircare line. Introducing TRESemmé Naturals, a collection of products formulated with USDA-certified organic ingredients. These products have naturally derived polymers that leave your hair healthier, shinier, stronger, and looking naturally gorgeous.
The Naturals collection has low-sulfate shampoos and silicone-free conditioners combined with natural polymers that will give your hair a more natural alternative without sacrificing performance.