Win a Pair of Chic ROXY Headphones!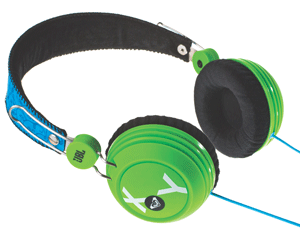 This holiday, give the gift of sound. ROXY/JBL headphones give you cutting-edge audio quality that your favorite rock stars and DJs listen to, packaged in an ultrachic exterior. In two color choices, along with incredible audio quality, ROXY/JBL delivers the absolute best in chic tech. You can have your music and style, too! Check out ROXY's selection of good looks and good music here.
But, before you do, what would you be listening to if you had these amazing headphones ? Let us know in the comments section and be entered to win one of your very own ROXY headphones.  Hello Santa. Are you listening?