We've all had a few unfortunate style moments, but for some celebrities, their style faux pas have been caught as photographic evidence forever. Even stars at the Oscars (arguably the biggest red carpet event of the year!) aren't impervious to questionable hair and makeup. In anticipation of the Academy Awards this Sunday, enjoy this selection of awkward choices throughout the years, from dismaying hairstyles to egregious eye shadow looks. Try not to laugh too much — after all, everybody's been there.
Diane Keaton, 1978
We love Diane Keaton [1]. We love Diane Keaton's androgynous style. We do not, however, love this hair on her.
Dolly Parton, 1981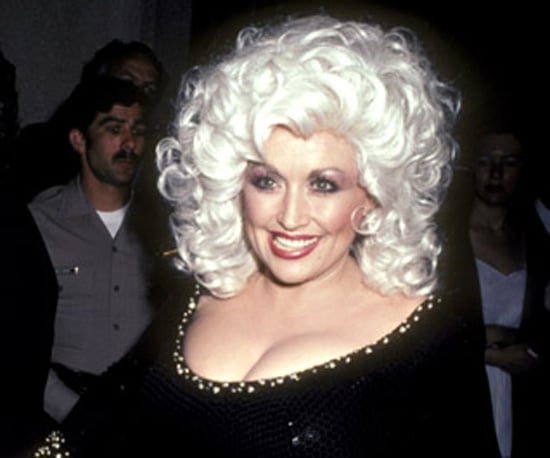 Whoa, that's a lot of hair. Would we expect anything less from Dolly Parton, though?
Jane Fonda, 1982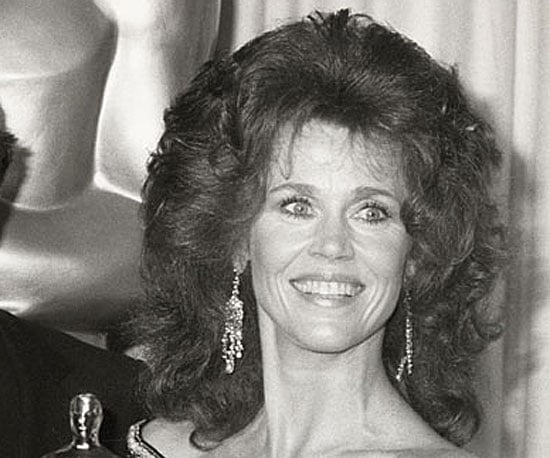 It was the '80s. Large hair ruled. What else can you say?
Morgan Fairchild, 1982
Stock in Aqua Net soared through the roof after Morgan Fairchild debuted this 1982 style.
Debra Winger, 1982
The back of this updo looked lovely, but the curls on top were reminiscent of Flock of Seagulls.
Tom Selleck and Diana Ross, 1985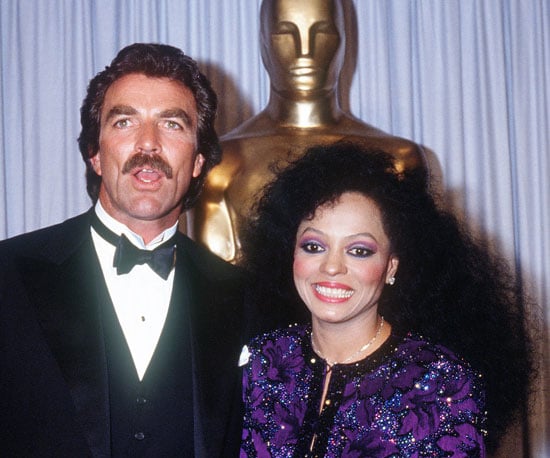 A big mustache and even bigger hair made this pair an '80s classic.
Kelly LeBrock, 1985
We usually don't like to poke fun at cheesy old hairstyles, but after she made this annoying commercial [2], we think Kelly LeBrock's huge hair is fair game.
Rebecca De Mornay, 1986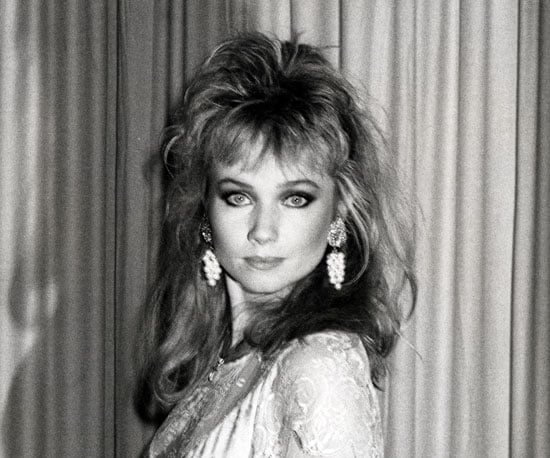 It seems that Rebecca De Mornay may have shared a hairstylist with Morgan Fairchild.
Cher, 1986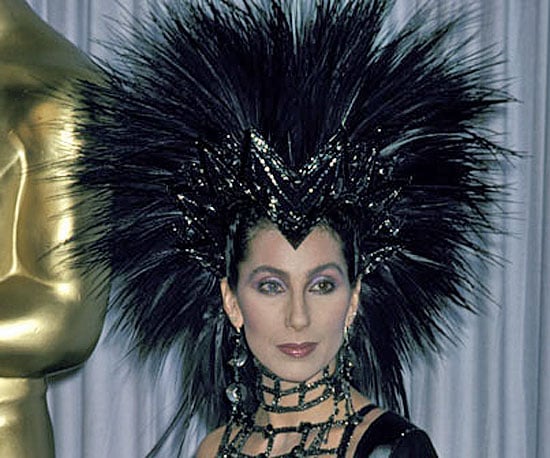 There are no words.
Helena Bonham Carter, 1987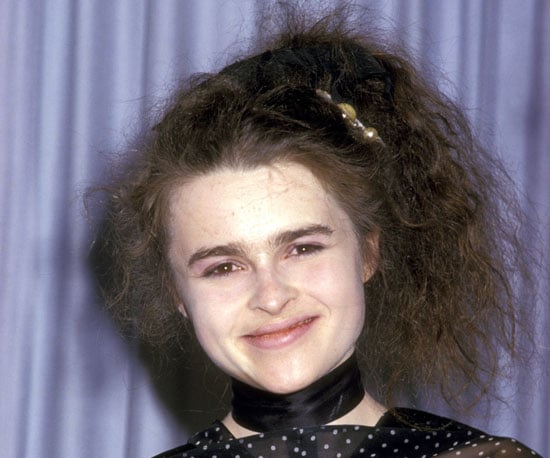 Love Helena Bonham Carter so much, but love her current quirky style much more than this offbeat look.
Jennifer Grey, 1988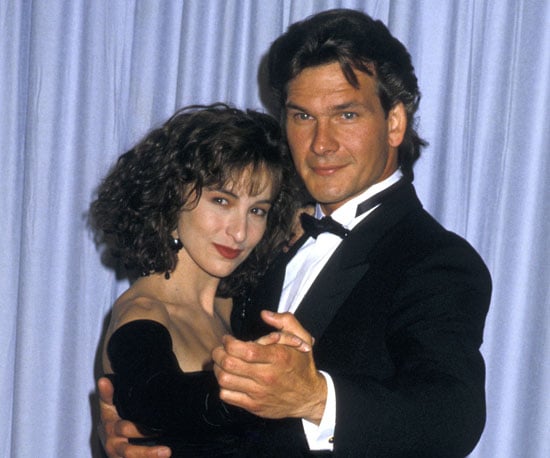 Jennifer Grey's spiral perm was considered the coolest hairstyle of the late '80s.
Cher, 1988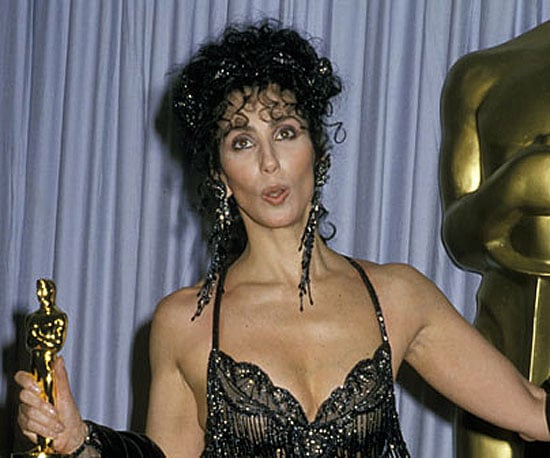 Two years later, still no words.
Drew Barrymore and Corey Feldman, 1989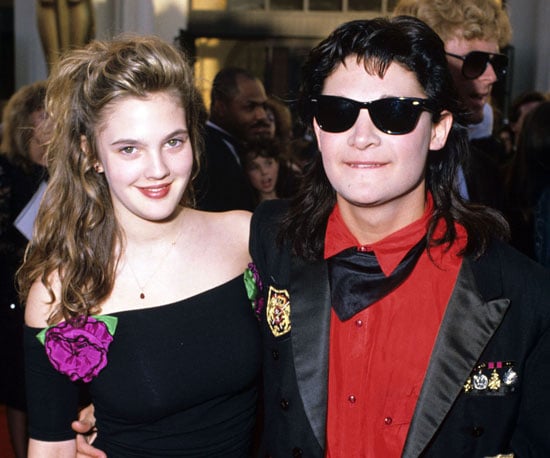 Aw, Drew's hairstyle was so fashionable back in the day. Sadly, so was her date Corey Feldman's mullet.
Kiefer Sutherland, 1989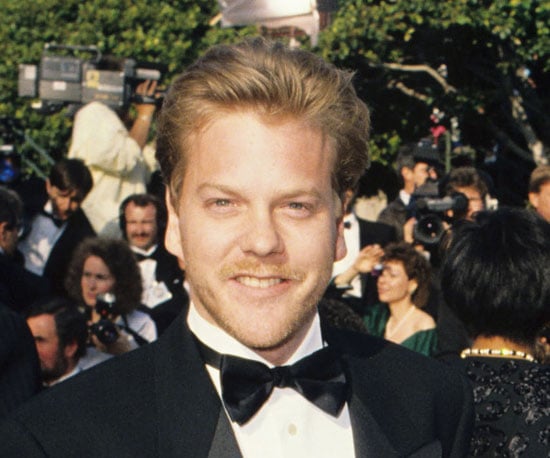 Kiefer Sutherland [3] could have done the facial scruff or the mullet, but pairing the two was not the best decision.
Jon Bon Jovi and Dorothea Hurley, 1991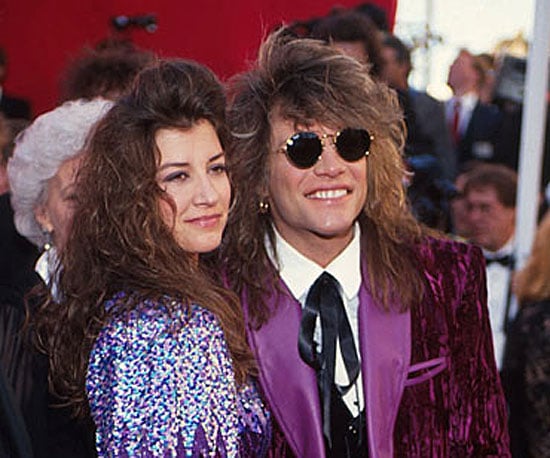 A good rule of thumb, Jon Bon Jovi: if your hair has more volume than your date's, it might be time to hang up the crushed-velvet jacket and try again.
Juliette Lewis, 1992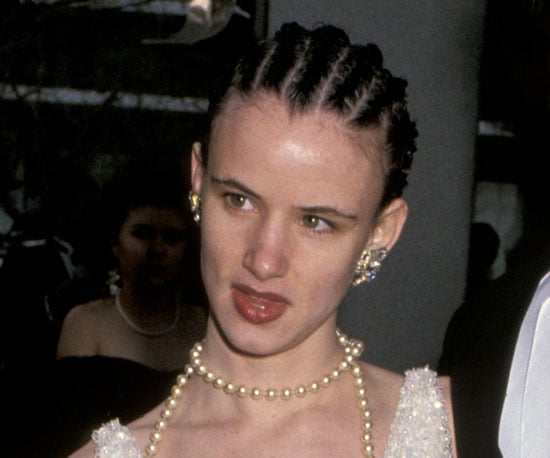 Remember this style and the hullabaloo it created?
Sarah Jessica Parker, 1993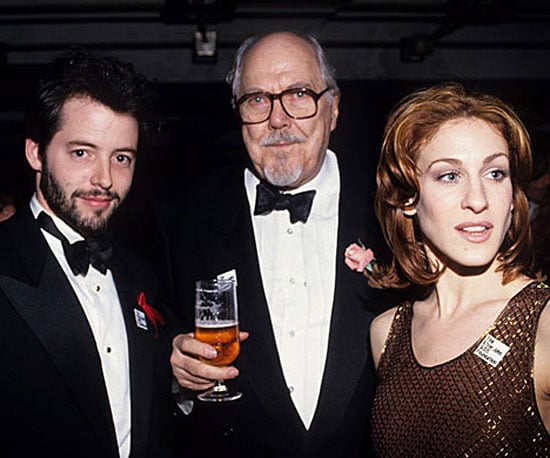 Without her flowing blond curls, SJP just didn't look like herself.
Andie MacDowell, 1993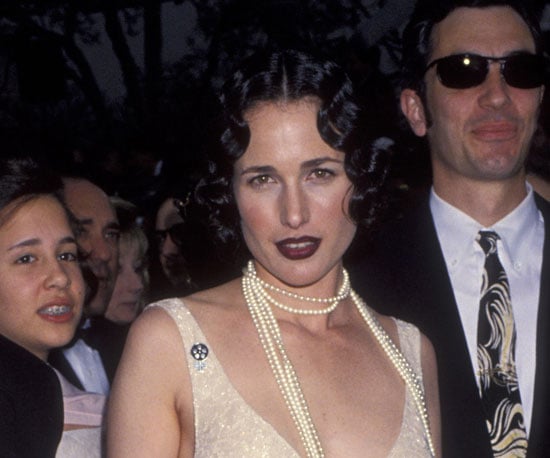 Andie MacDowell went for a flapper style in the early '90s, but sadly it wasn't the bee's knees.
Jodie Foster, 1993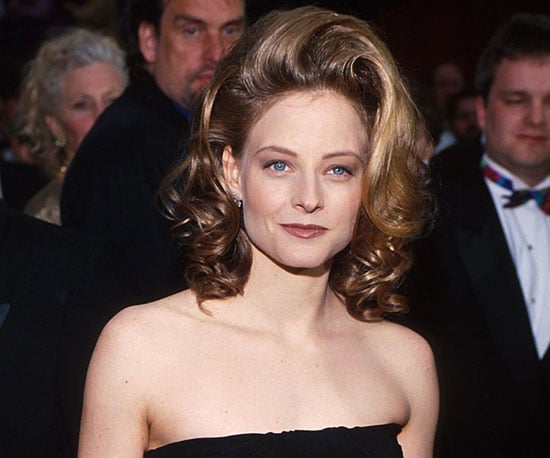 Jodie Foster [4] could have turned down the volume, so to speak, and let her hair rest more naturally.
Sharon Stone, 1994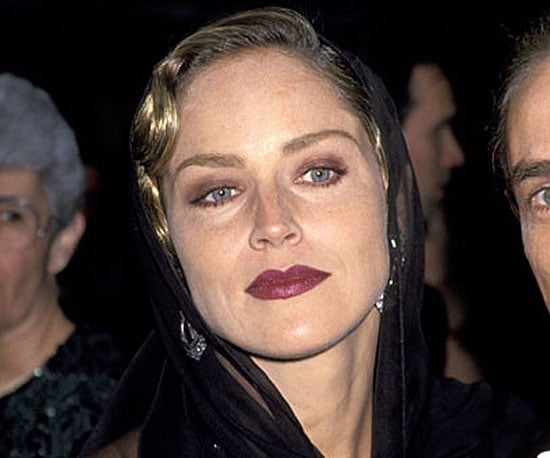 Sharon Stone [5]'s dark, brooding look was a bit more appropriate for a funeral than for a celebration like the Oscars.
Tom Cruise, 1994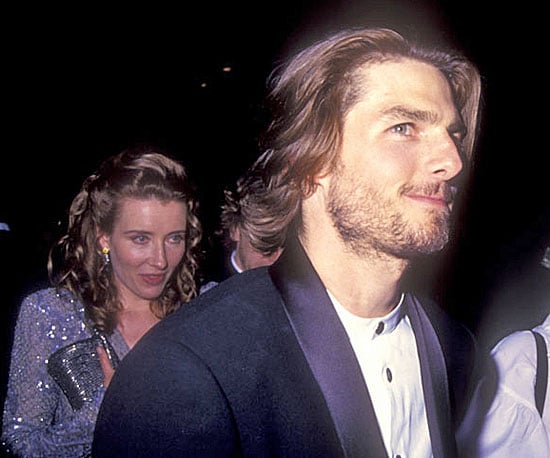 Tom Cruise [6]'s attempt at alterna-guy style didn't stay around long, fortunately. Even Emma Thompson [7] seemed a little embarrassed by it.
Sarah Jessica Parker, 1995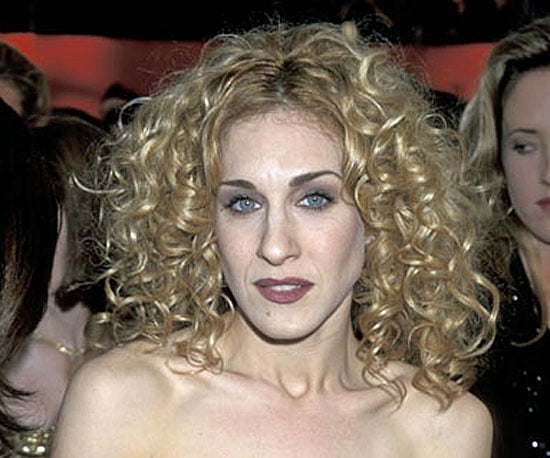 Sarah Jessica's current look is softer, sexier, and more flattering than this makeup (which, it must be said, was on-trend for the '90s).
Jennifer Lopez, 1996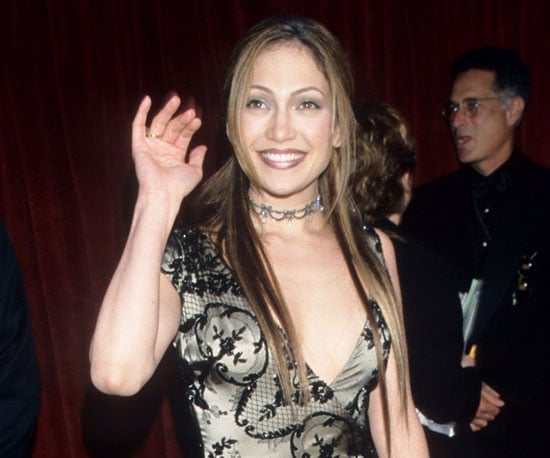 Jennifer Lopez [8] committed the ultimate '90s beauty sin: brown lip liner with light lipstick.
Tyra Banks, 1996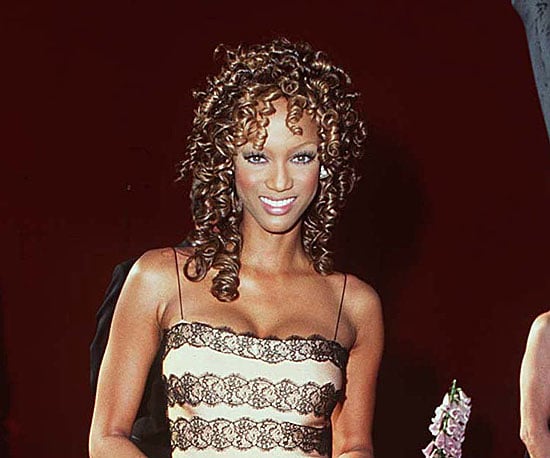 You know this would never happen to Tyra Banks [9] today, but back in the '90s her ashy-toned foundation didn't match her skin.
Daisy Fuentes, 1996
When your dress is as bright as Daisy Fuentes's, it's best to stay away from pastel makeup.
Halle Berry, 1996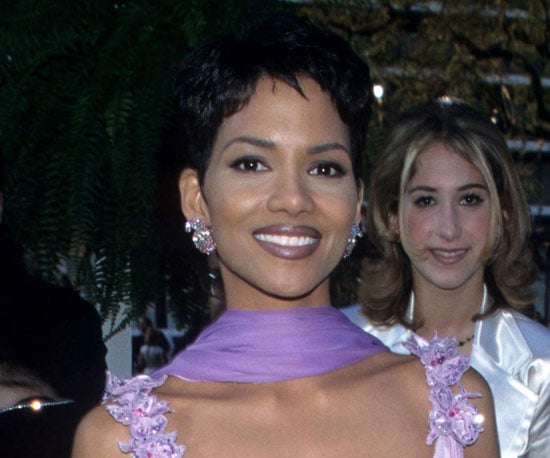 Halle Berry [10] made a rare misstep in 1996 when she wore lip liner that was darker than her lipstick.
Cher, 1998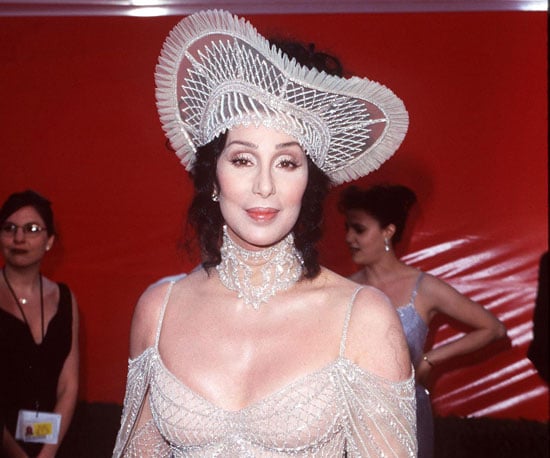 Moving along!
Madonna, 1998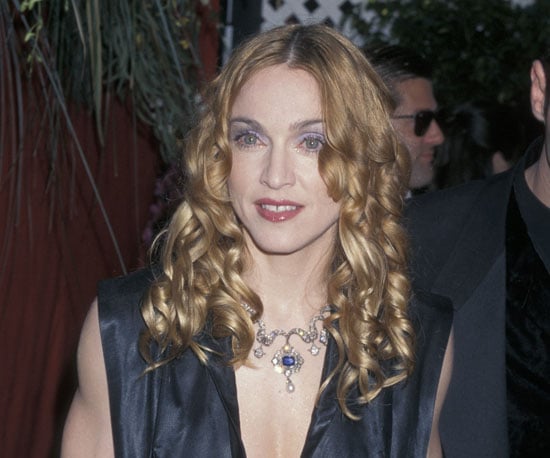 The queen of reinvention went with a tough-yet-ethereal style. But the violet shadow, strong lips, and ringlets just didn't work well together.
Renee Zellweger, 1999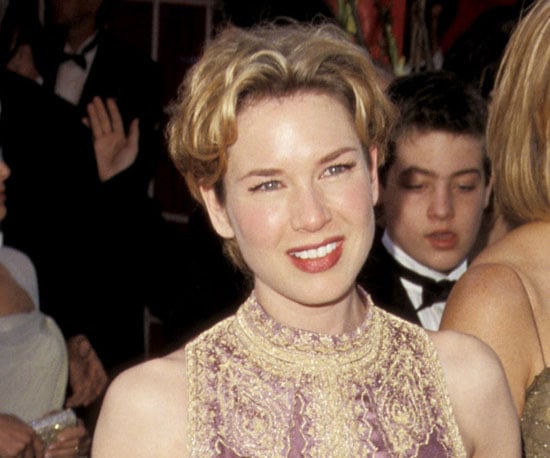 By no means is this a disaster, but it's interesting to see how much more low-key Oscars hair and makeup used to be.
Celine Dion, 1999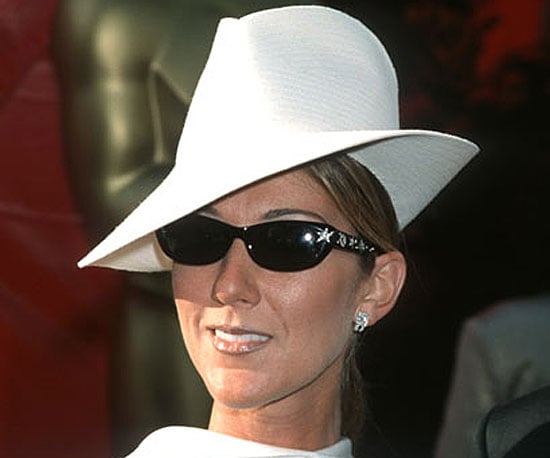 While Celine Dion's sleek, long ponytail was pretty, the oddly shaped hat wasn't quite as nice.
Whoopi Goldberg, 1999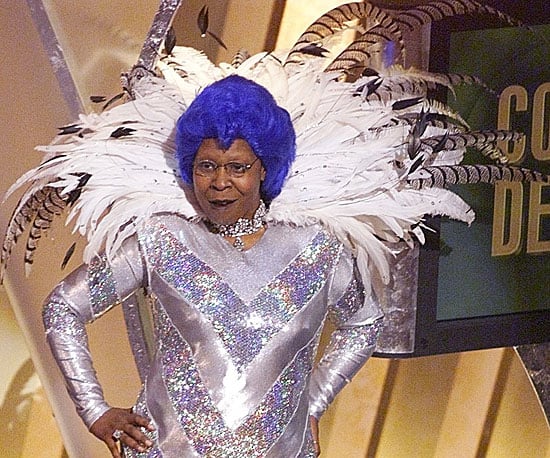 Remember when Whoopi Goldberg hosted the Oscars and changed crazy costumes like 15 times? Why can't she always be the host? (She's already done it four times, so maybe there's hope!)
Andie MacDowell, 1999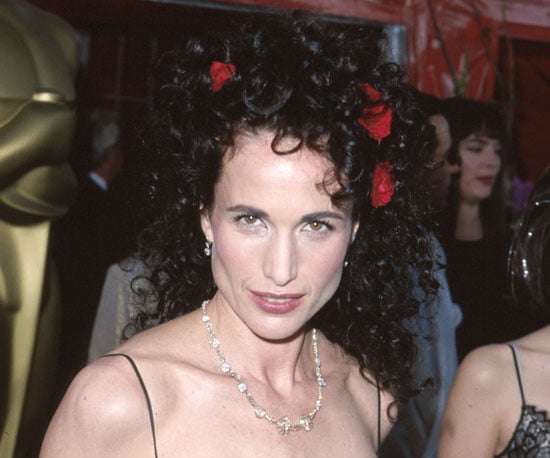 A few years later, the curls were lovely, but the flowers were overkill.
Winona Ryder, 2001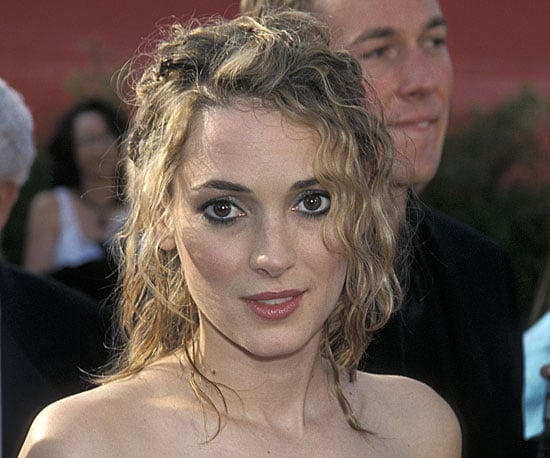 Winona Ryder [11]'s 2001 hairstyle unfortunately fell a little flat.
Angelina Jolie, 2001
Back in 2001, Angelina Jolie [12] still liked the nude-lip look she typically wears now. But without her signature eyeliner, her face looked a tad washed out.
Kate Hudson, 2001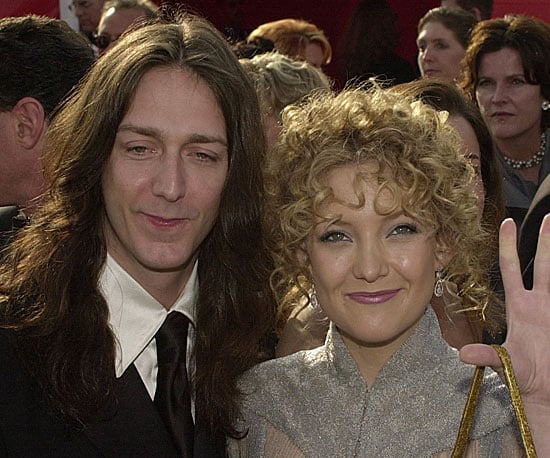 Kate Hudson [13] went country back in 2001, and it wasn't all that cool.
Diane Lane, 2003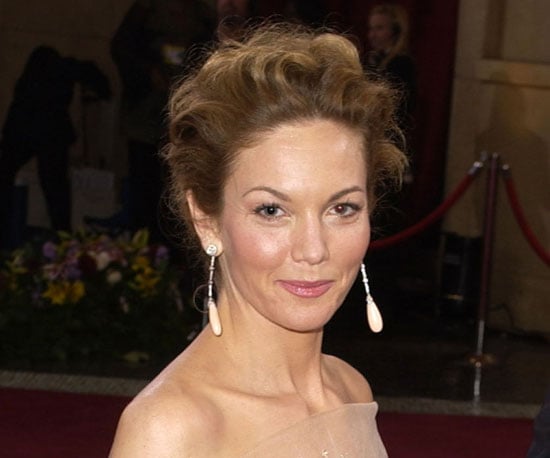 This isn't a bad look, per se, but loosening those curls would have softened Diane Lane [14]'s style.
Marcia Gay Harden, 2004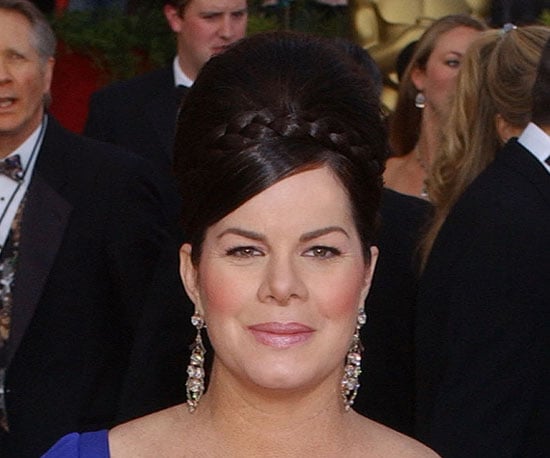 While Marcia Gay Harden had a lovely pregnancy glow at the 2004 awards, her bouffant felt almost too retro.
Annette Bening, 2005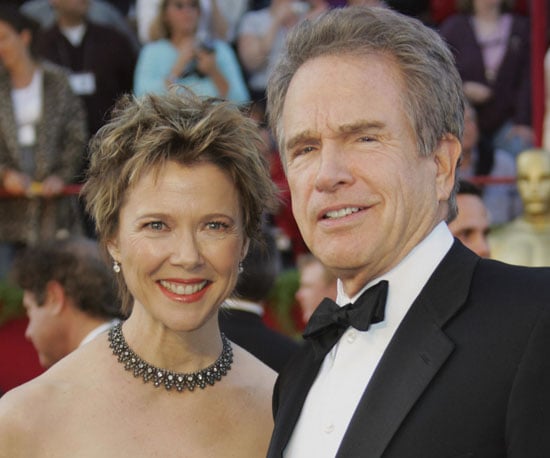 Annette Bening is as beautiful as she is talented, but this orangey lipstick shade and punky hair don't flatter her features as much as they could at the 2005 show.
Drew Barrymore, 2005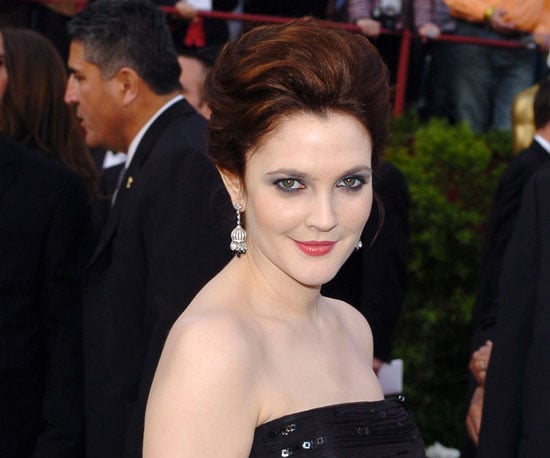 The cool-toned colors on Drew's eyes and lips competed with her warm auburn hair. Did it work or not?
Laura Linney, 2005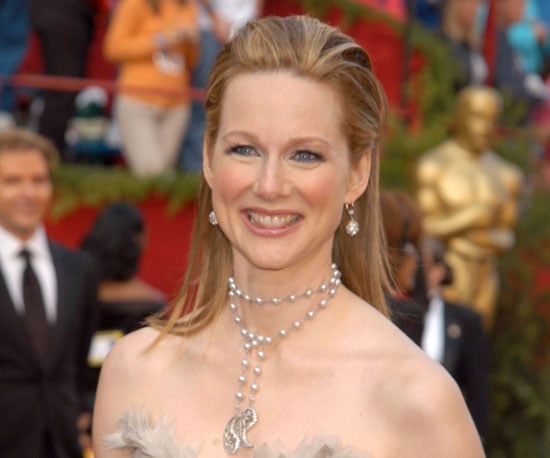 "I'm Laura Linney [15], and this is a masterpiece of a hair-gel job." All Downton Abbey joking aside, Laura did look pretty sporting beautiful makeup, along with an equally lovely smile at the 2005 ceremony.
Taryn Manning, 2005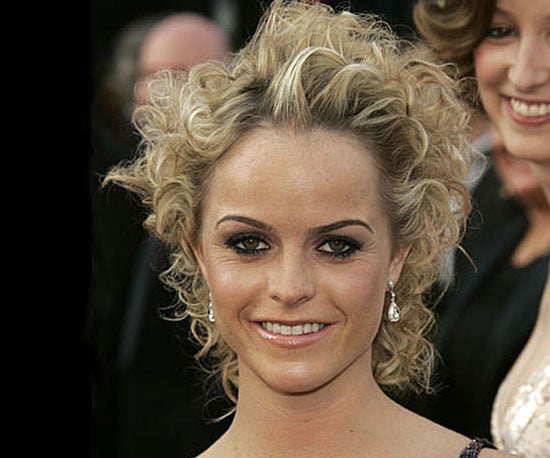 A lot of voluminous curls overwhelmed petite Taryn Manning's look in 2005.
Jennifer Lopez, 2006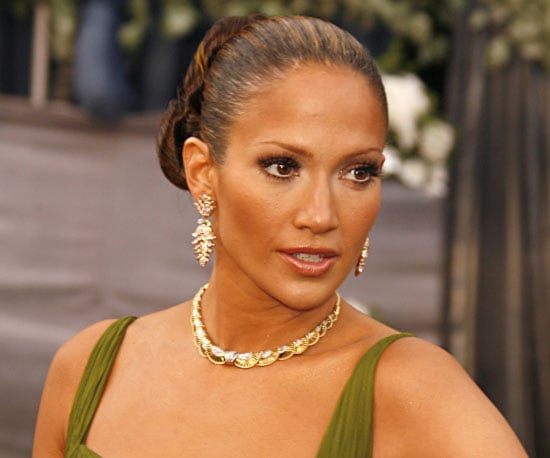 Jennifer is a classic beauty, but toning down the bronzer would have softened Jennifer's look.
Jessica Biel, 2007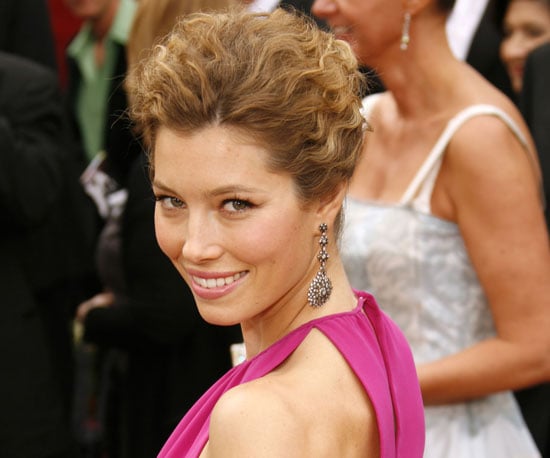 Straight roots plus wavy rest of your hair equaled trouble for Jessica Biel [16].
Eva Green, 2007
Eva Green's look was a classic example of why less is often more. When you have beautiful brunette hair like Eva's, you can still wear dark-hued makeup; just use a light hand for application.
Jennifer Hudson, 2007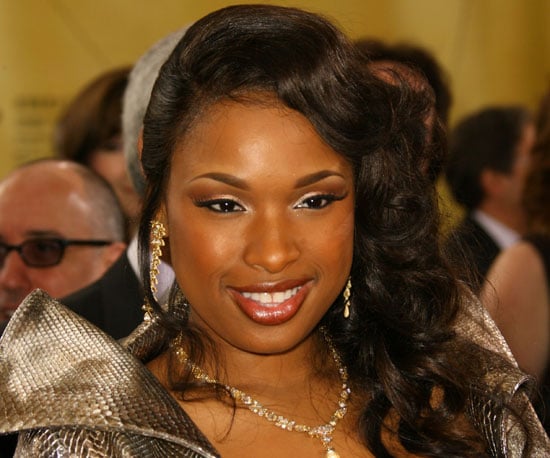 Jennifer Hudson [17]'s imbalanced hairstyle and drawn-on brows were quite theatrical, but this was her night; she won an Oscar for Dreamgirls.
Calista Flockhart, 2008
For Calista Flockhart [18]'s 2008 ensemble, you gave the thumbs up on the Grecian-inspired dress [19] but the thumbs down on the hairstyle [20].
Renee Zellweger, 2008
Renee Zellweger's pretty face was nearly half hidden by her hairstyle.
Lisa Rinna, 2009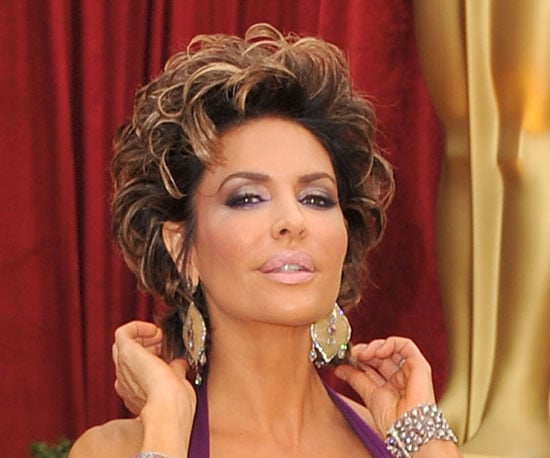 Silicone injections didn't quite agree with Lisa Rinna, but back in 2010, a year after this pic was snapped, she had surgery to reshape her lips.
Scarlett Johansson, 2011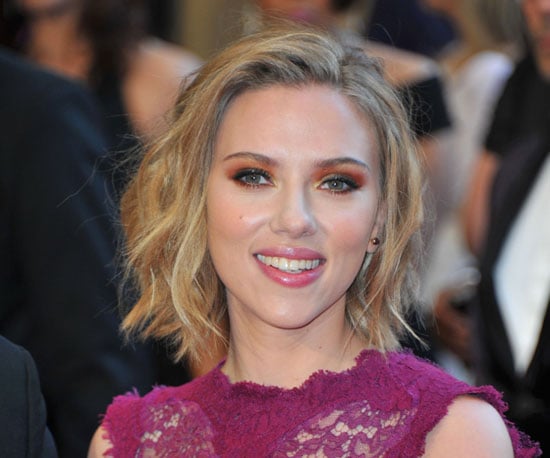 Scarlett Johansson [21] is a red-carpet risk taker (and we love her even more for it), but in 2011, the majority of you were not loving her orange-hued shadow and bedhead hairstyle.
Virginia Madsen, 2011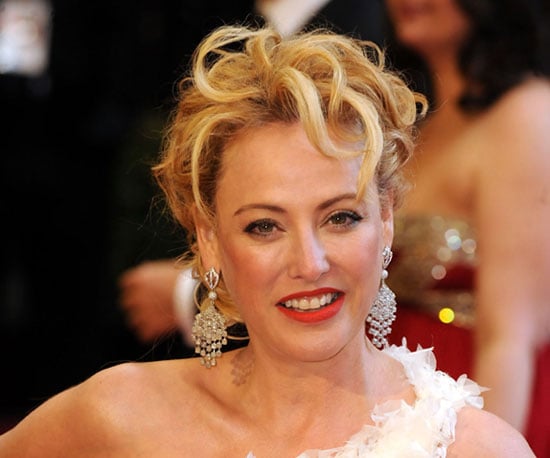 Perhaps if Virginia Madsen's curls were blended together some more, her overall look would have been a bit softer.
Nicole Kidman, 2011
On 2011's red carpet, Nicole Kidman [22] had a wee problem with too-long, too-sparce fringe.
Anna Faris, 2012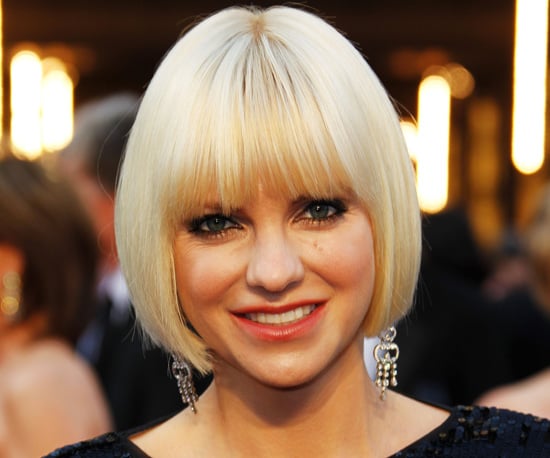 For 2012's show, Anna Faris [23] arrived at the Oscars in a black sequined gown topped off with a beauty look that was perhaps a tad severe.
Ellie Kemper, 2012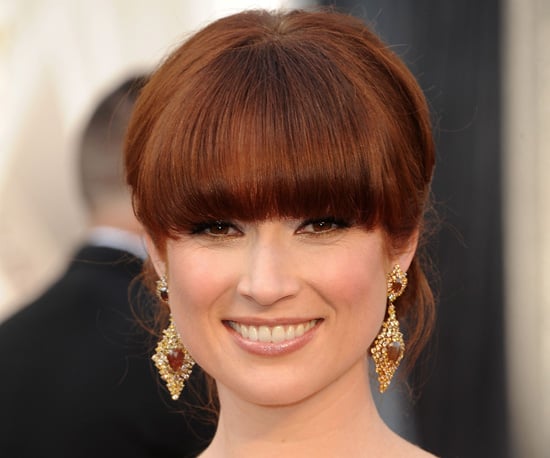 The Office star got a little lost behind all those blunt bangs.
Kelly Ripa, 2012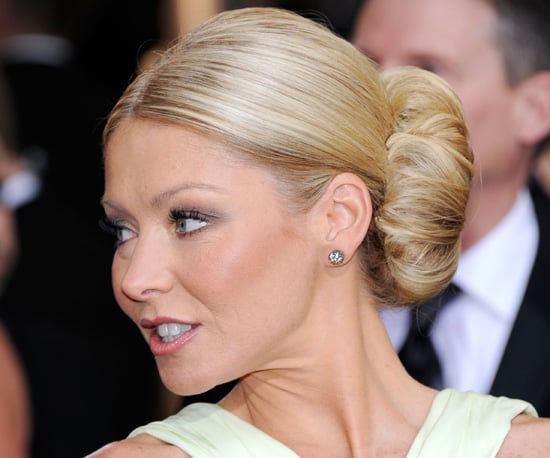 Kelly Ripa [24]'s huge bun overwhelmed the petite star.
Salma Hayek, 2013
We usually love what Salma does on the red carpet, but the high bun paired with intense black eyeliner was just a little too much.
Viola Davis, 2014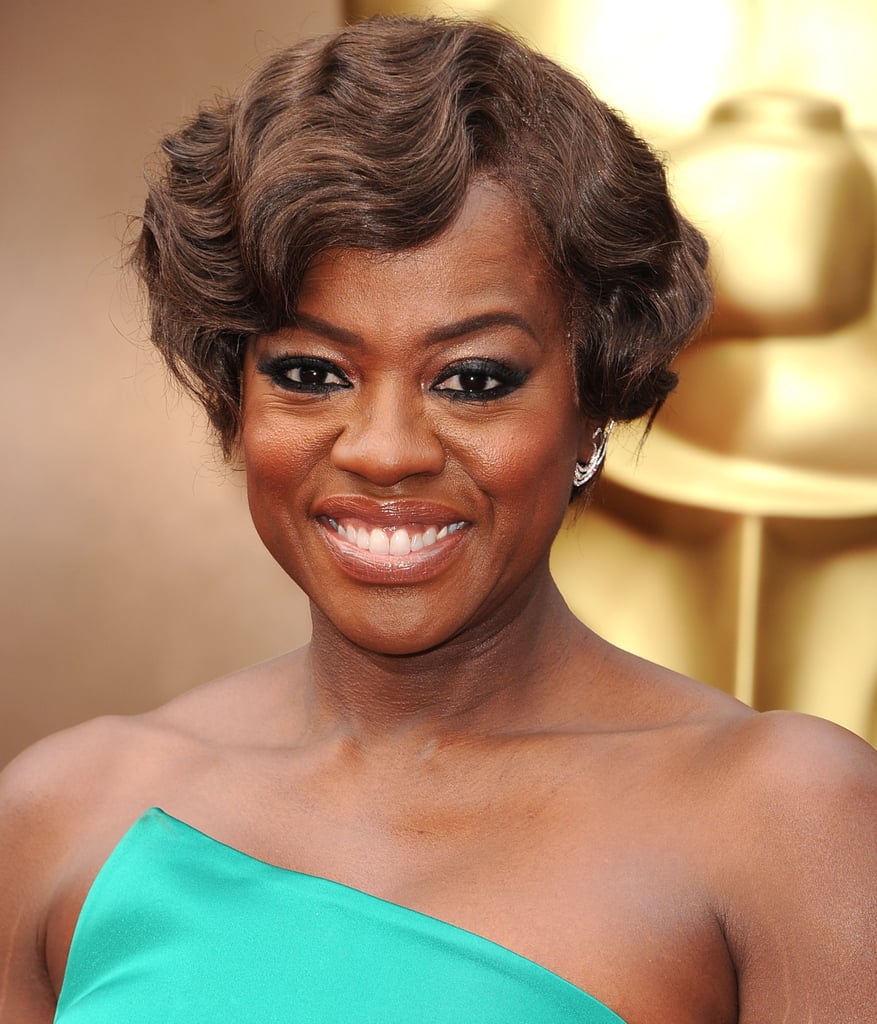 After remembering how amazing Viola looked as she rocked her natural hair on the red carpet in 2012, this heavy eye shadow and mismatched foundation was a letdown.
Idina Menzel, 2014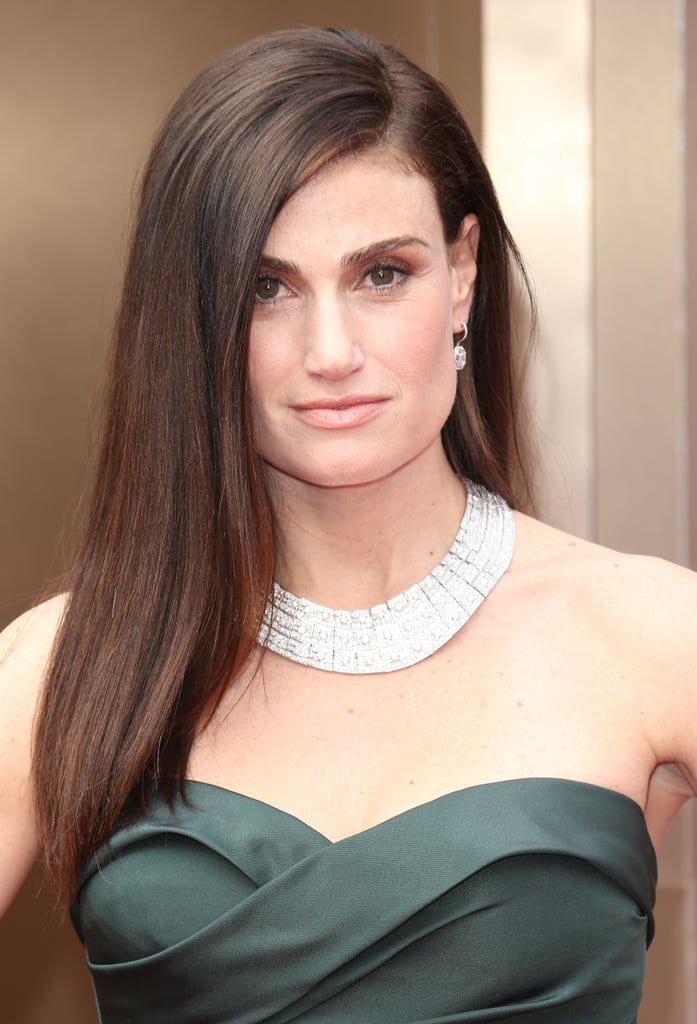 Idina performed her huge hit from Frozen at the Oscars . . . and her washed-out makeup left us feeling cold.