Are You Fond of Freshness?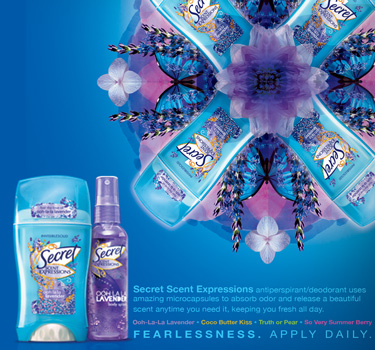 Oh la la, don't you just love feeling fresh? A cold shower after a long run, a clean batch of laundry right out of the dryer, even a good night's sleep leave you feeling fresh and ready for the day ahead. Adding some freshness into your day will keep you looking and feeling your best. To help you add some freshness to your daily routine, Secret Scent Expressions has launched four scents with matching body splashes. So whether you're looking for a fresh fruity, floral, sweet, or bold scent, you'll get odor protection and a beautiful, fresh scent with Secret!
So tell us, what makes you feel oh so fresh?