Your Summer Fashion and Beauty Fixes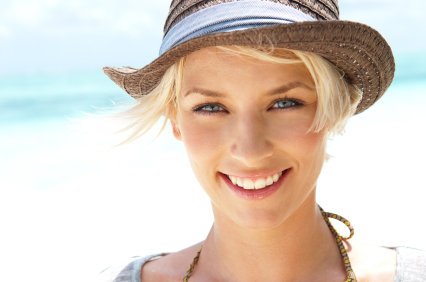 Sinking into the grass at barbecues, choosing a flattering swimsuit, and avoiding embarrassing sweat marks are all summer fashion obstacles we're not looking forward to. But with the right wedge heel, bikini pattern, and shade of breathable fabric, all these obstacles are suddenly not so scary.
Since you're never fully dressed without a smile, don't forget your ultimate summer beauty fix: radiant clear skin. Try Neutrogena's new All-In-1 Acne Control line that clears up past, present, and future breakouts. Made with naturally derived soy and vitamin A, All-in-1 Acne Control fades the look of past acne marks by evening skin tone and speeding up surface skin exfoliation. All-in-1 Acne Control also contains salcyclic acid, the dermatologist recommended ingredient that powerfully clears present breakouts and helps prevent future blemishes.