ADVERTISEMENT ( more slides)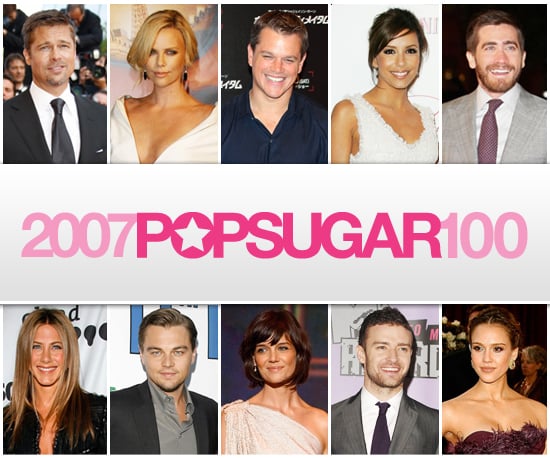 We talled reader votes and we're proud to announce the 1st annual PopSugar 100! We factored in what you voted on your favorite celebrities' based on likeability, talent, style, class, and looks combined, of course, with the Pop Factor.
Check out who moved from here to there and which celebrity landed the number 1 spot in 2007.