2011 PopSugar 100
Which Star Are You Most Surprised Not to See in the PopSugar 100's Top 10?
Like us on Facebook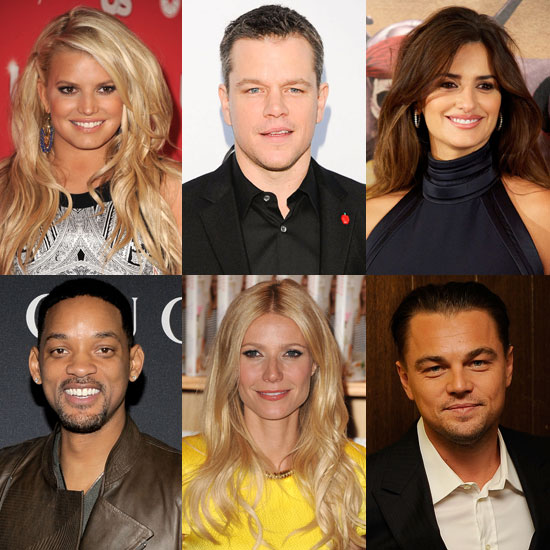 The PopSugar 100 top 10 is full of hot stars, with Hollywood staples like Johnny Depp, Jennifer Aniston, and Sandra Bullock all landing near the front of the list! Some famous faces — like Jessica Simpson, Matt Damon, and Leonardo DiCaprio — nonetheless didn't break into the upper ranks. Jessica had a huge year with the success of her clothing line, but it was only enough to place her at number 58, while number 37, Matt Damon, released multiple films, including award-season hit True Grit. Leo's Summer blockbuster, Inception, only put him at 15, and Penelope Cruz's own movie-star status couldn't help her move past number 35. Fan favorite Will Smith ranked 43, and Gwyneth Paltrow's busy year in music, movies, and TV barely got her to 22. So, tell us — which star are you most surprised not to see in the 2011 PopSugar 100's Top 10?
POPSUGAR, the #1 independent media and technology company for women. Where more than 75 million women go for original, inspirational content that feeds their passions and interests.