Alessandra Ambrosio Furniture Shopping in LA | Pictures
Alessandra Ambrosio Shops and Smiles in Beverly Hills
ADVERTISEMENT ( more slides)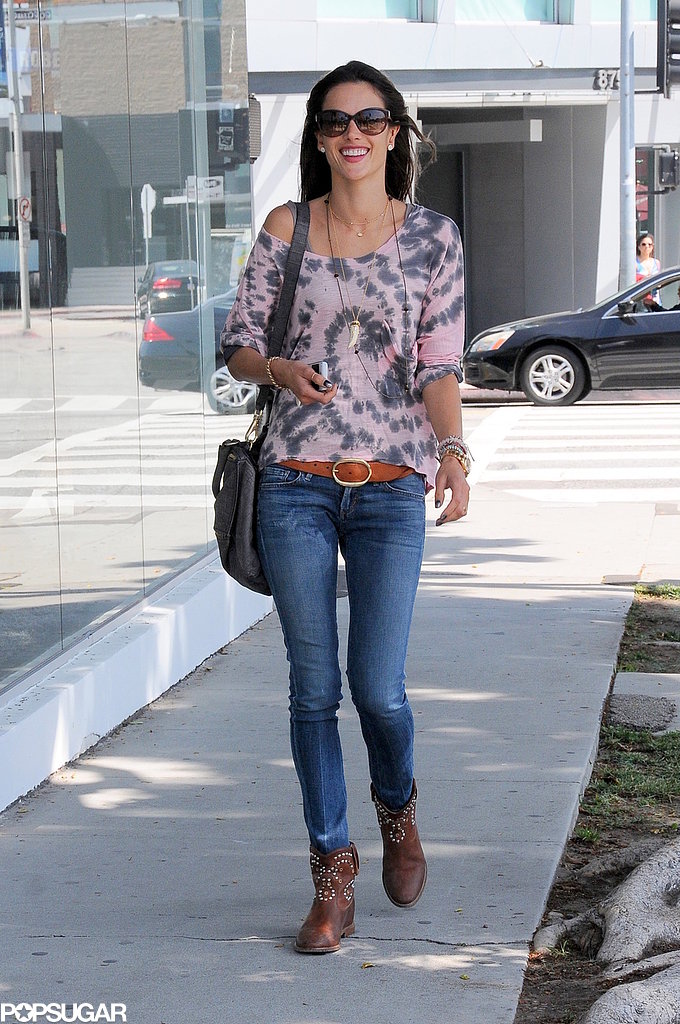 1
Alessandra Ambrosio Shops and Smiles in Beverly Hills
Alessandra Ambrosio smiled as she catwalked down an LA street yesterday, wearing a hippie-inspired ensemble. She assembled a tie-dyed shirt with eclectic accessories and a pair of studded boots for the outing and alternated her hair between a stylish bun and a straight-down look. Alessandra seemed to be in the market for some new furniture, with a trip to Duxiana Luxury Bed, but she made an additional stop at a jewelry store in Beverly Hills. She was solo for yesterday's errands, but last Saturday,
Alessandra hung out with her kids, Anja and Noah
. Anja is already taking after her style-savvy mom as she tended to her 10-month-old baby brother wearing stripes and a hair bow during the weekend outing.