Angelina Jolie and Brad Pitt Pictures Critics Circle Awards
Brad Pitt and Angelina Jolie Take Their Award Season Tour to the East Coast
ADVERTISEMENT ( more slides)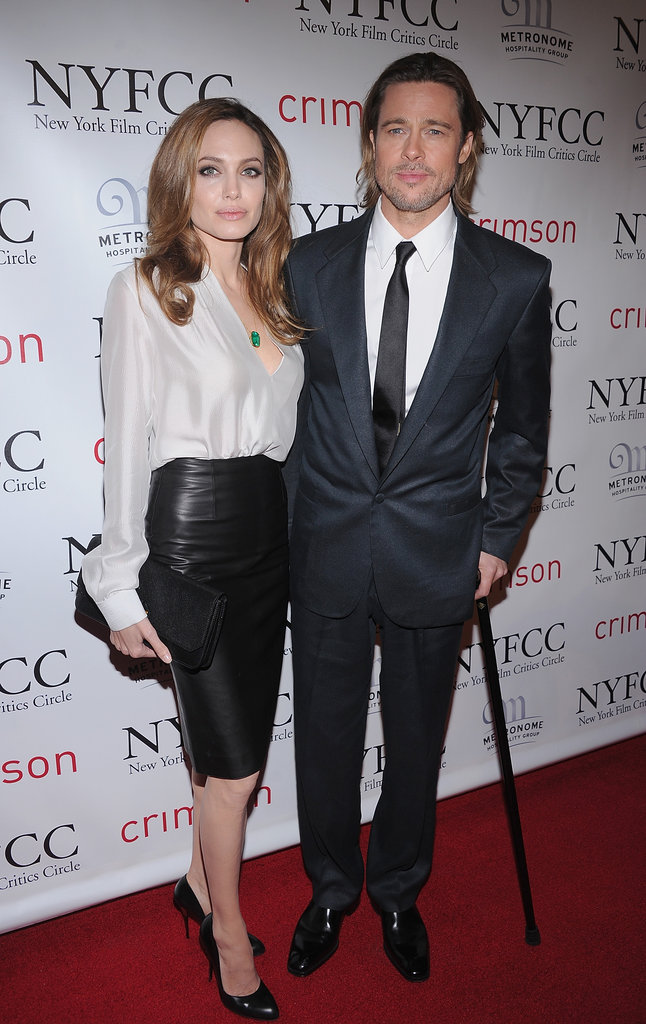 1
Brad Pitt and Angelina Jolie Take Their Award Season Tour to the East Coast
Angelina Jolie and Brad Pitt were together in NYC this evening for the New York Film Critics Circle Awards.
Angelina wore Salvatore Ferragamo
, while Brad was decked out in a Versace tux. The couple jetted across the country with just one day between press appearances.
Brad and Angelina went to the Palm Springs Festival gala
on Saturday, when he picked up the Desert Palm Achievement Award for
Moneyball
and
The Tree of Life
. Today's event saw accolades go to Brad for both
Moneyball
and
The Tree of Life
. Brad took home best actor honors for his work in the two pictures.
The Tree of Life
also brought praise to best supporting actress Jessica Chastain and best cinematographer Emmanuel Lubezki.
Moneyball
's Steven Zaillian and Aaron Sorkin won best screenplay.