Angelina Jolie Visits Syrian Refugees in Jordan | Pictures
Angelina Visits Syrian Refugees in Jordan & Relays Their "Horrific" Stories
ADVERTISEMENT ( more slides)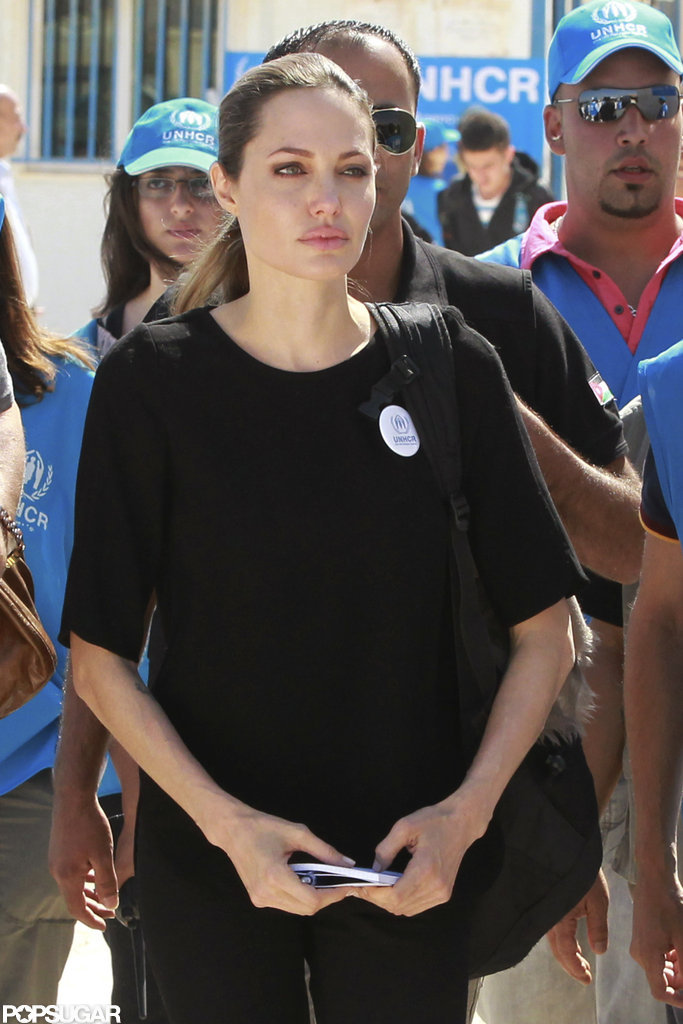 1
Angelina Visits Syrian Refugees in Jordan & Relays Their "Horrific" Stories
Angelina Jolie was in Jordan
today to visit with Syrian refugees being held at the Al Zaatari refugee camp. It was
Angelina's latest visit as a special envoy
for the United Nations' refugee agency, and she traveled to the country during a break from shooting
Maleficent
in the UK. She was in head-to-toe black to tour the area and participate in a news conference with the UN's High Commissioner for Refugees Antonio Guterres and Jordan's Foreign Minister Nasser Judeh.
Angelina was close to tears
as she spoke and related pieces of conversation she'd had with Syrians displaced by the violence in their country. She told reporters, "I am very concerned, the world is very concerned . . . What is very heartbreaking is when Syrian people ask you why you think no one is able to find a solution for them. . . . What they described on the ground, hearing it from them is so horrific. When you meet so many innocent people and civilians, the people of Syria are asking who is on their side. 'Who is going to help us as the months go on?'"