Anne Hathaway and Adam Shulman Holiday Shopping | Pictures
Anne and Adam Get an Early Start on Holiday Shopping
ADVERTISEMENT ( more slides)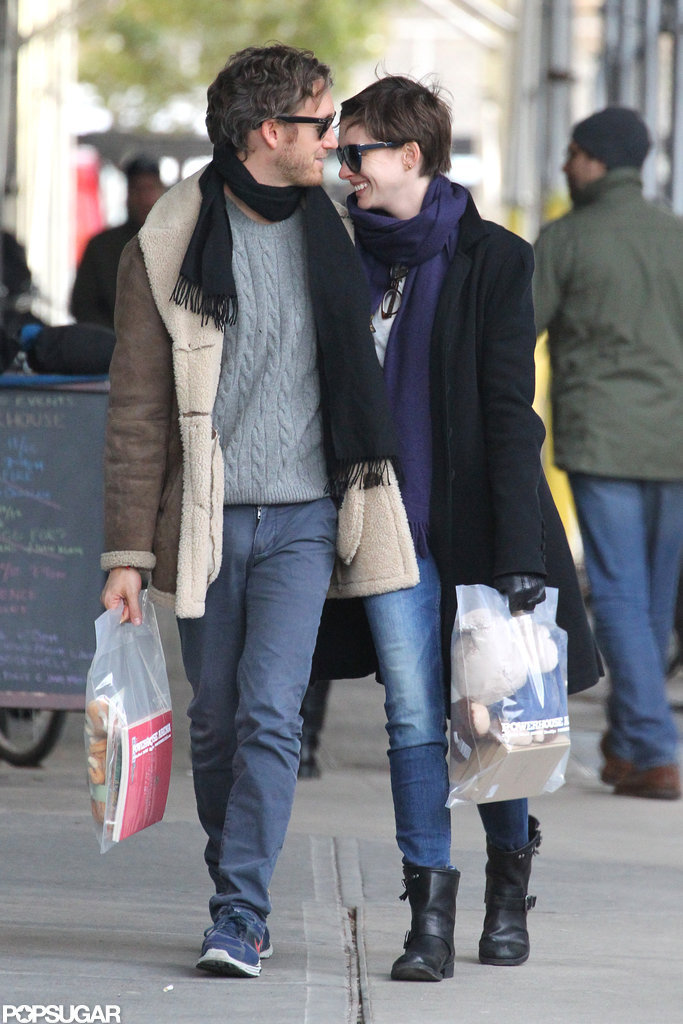 1
Anne and Adam Get an Early Start on Holiday Shopping
Anne Hathaway and her husband, Adam Shulman, visited a children's store in NYC yesterday. The newlyweds, who tied the knot in California in September, browsed for stuffed animals and books during their shopping stop. Anne picked up a copy of
The Little Engine That Could
before leaving the boutique with her purchases in hand. Anne enjoyed a brief break from the spotlight after her wedding, but she is gearing up for a hectic holiday season.
Les Misérables
hits theaters on Christmas Day, and to help kick off her promotions for the movie,
Anne hosted SNL
last weekend. The actress poked fun at the movie in her monologue, but in a recent interview, she revealed that playing the destitute Fantine in the Broadway adaptation took a serious toll.
Anne told Vogue magazine
that after dropping weight and delving into her character's dark story, she was in "such a state of deprivation" that it was "awesome" to have Adam by her side for support.