Austenland Premiere at Sundance Film Festival Pictures
Keri Russell Embraces Her Literary Side With Austenland at Sundance
ADVERTISEMENT ( more slides)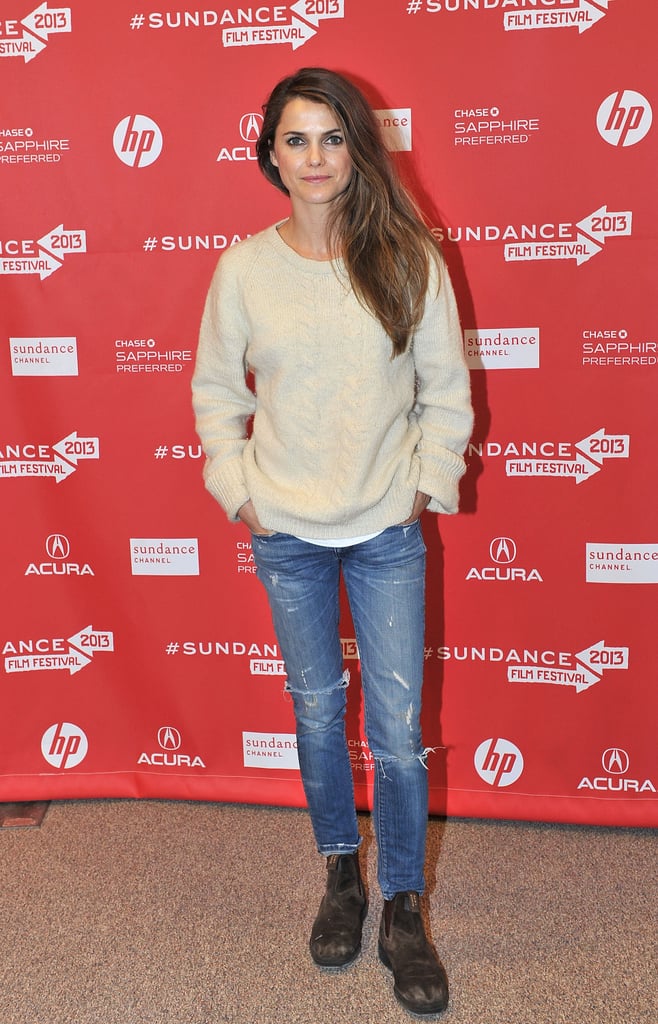 1
Keri Russell Embraces Her Literary Side With Austenland at Sundance
Keri Russell debuted, celebrated, and promoted her romantic comedy
Austenland
at the Sundance Film Festival over the weekend. Keri kept cozy for the red carpet and changed into a cute, casual plaid shirt for her press day on Saturday. The actress sipped on a pint of beer during her interviews, but couldn't stay at the festival for long. Both she and costar Bret McKenzie hopped on flights out of town by Saturday afternoon. The movie is apparently already getting interest from studios looking to snap up the distribution rights.
Austenland
is produced by
Twilight
creator Stephenie Meyer. Keri stars as a woman infatuated with all things Jane Austen, and Stephenie talked about taking on the issue of obsession, which she, of course, knows about firsthand from all her experience with the worldwide vampire phenomenon.
Stephenie said in an interview,
"I have seen firsthand fanatic fans, passionate people who want to live in that world so badly, who want to be a part of it." We're on the scene at the Sundance Film Festival, so keep checking back for all the excitement and follow
POPSUGAR on Twitter
and
Instagram
for more!