Award Show Live Streams
POPSUGAR LIVE! From the PCAs, Critics' Choice Movie Awards, and More This Week!
Like us on Facebook
Award season kicks into high gear this week, and we'll be LIVE covering all your favorite award shows!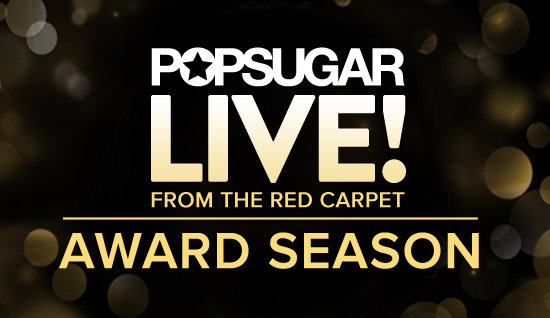 People's Choice Awards — This Wednesday starting at 7:30 p.m. EST/4:30 p.m. PST, we will be LIVE on the PCAs red carpet chatting with your favorite stars as they head into Los Angeles's Nokia Theatre. The evening will be full of surprises and major fashion moments, and we want you to be able to follow along through it all!
Oscar Nominations Announcement — Thursday morning at 8:30 a.m. EST/5:30 a.m. PST, we'll be in Hollywood broadcasting LIVE as the Oscar nominations are announced, and we will finally find out just who earned the coveted nods. Join us!
Critics' Choice Movie Awards — The fun doesn't stop on Thursday because starting at 6:00 p.m. EST/3:00 p.m. PST, we will be LIVE on the Critics' Choice Movie Awards red carpet interviewing some of Hollywood's biggest stars as they make their way into the show. Then, stay tuned as we move backstage into the winner's circle for our LIVE backstage Google+ Hangouts. We'll interview the night's winners, and be joined on our Google+ Hangouts by a panel of fashion, celebrity, and movie experts to discuss the award show's most memorable moments, red carpet highlights, and more.
Golden Globe Awards — Sunday night we will be hosting a Golden Globes viewing party, breaking down your favorite stars' hottest looks right as they walk down the carpet, who we think should win, and the show moments we can't wait for.