Benedict Cumberbatch at the Oscars 2014
Benedict Cumberbatch Lands the Perfect Oscars Photobomb
ADVERTISEMENT ( more slides)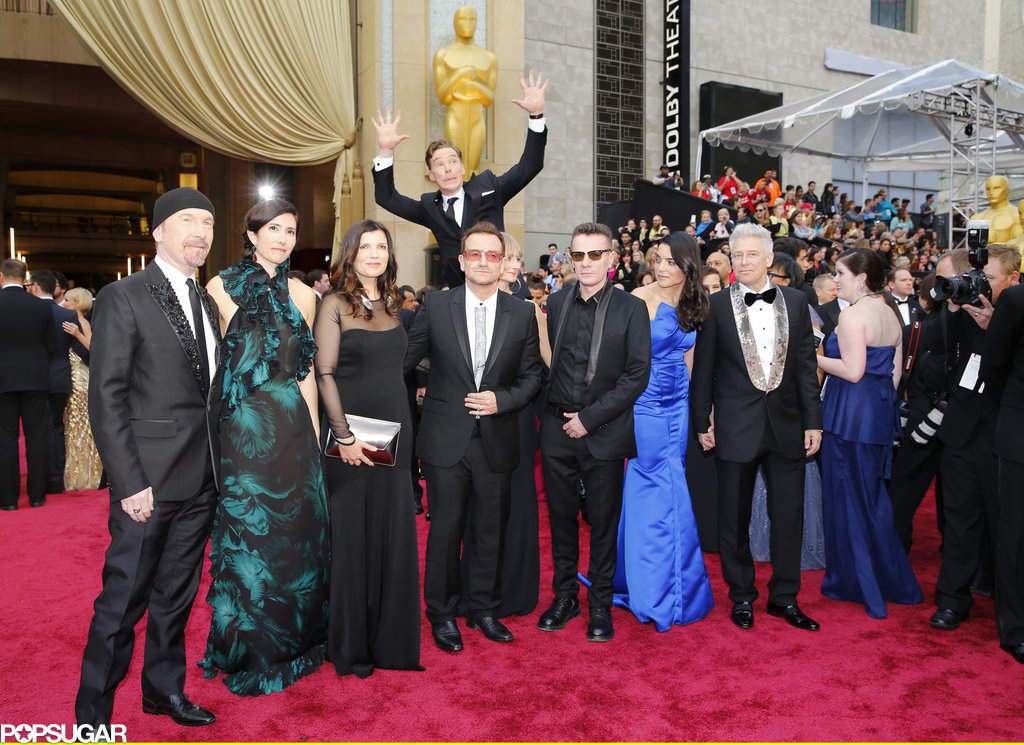 1
Benedict Cumberbatch Lands the Perfect Oscars Photobomb
Benedict Cumberbatch showed off his silly and sweet sides at the 2014 Oscars on Sunday. The actor had two roles at the show — one acting as presenter with Jennifer Garner and the other as a supporter for his latest project,
12 Years a Slave
, which was up for numerous awards. Benedict took the stage by storm with his costars when the film won the award for best picture. While Benedict wasn't up for any nominations himself, his costars Lupita Nyong'o, Michael Fassbender, and Chiwetel Ejiofor were all featured in major acting categories. The cameras cut to Benedict during Lupita's acceptance speech, revealing the actor's happy tears. It's wasn't all emotional, though — Benedict let loose when he photobombed U2 on the red carpet. What do you think of Benedict's Oscars look? Vote in our
fashion and beauty polls
!