Brad Pitt Purchases a Mega-Yacht?
Like us on Facebook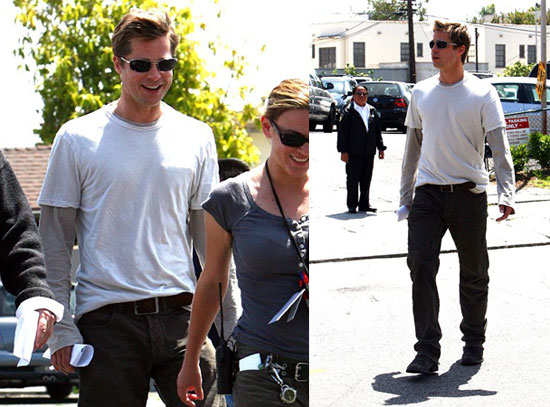 1
Brad Pitt Purchases a Mega-Yacht?
Brad Pitt was seen on the set of The Curious Case of Benjamin Button in LA yesterday but as we know he and the family love to travel the world. Well the latest rumor (we skip the marriage problems, new adoptions and other even more far fetched ones) is that Brad and Angie have bough a yacht. Not just any luxury boat. This one is supposedly $140 million!!! The details include it being 240ft, three-decker, "six bedrooms — kitted out with luxury marble and gold fittings — a swimming pool, helicopter pad and gym." It's supposedly near Rome which means maybe they are gearing up to take the family abroad for Angie's latest film and of course they'd be close to George's estate.
For more pics, just